Downtown Omaha will soon be home to a village of 50 tiny homes.
According to the Omaha World Herald, the village will be constructed on a 2-acre lot in north downtown.
The development is a joint project of Arch Icon Development and Siena Francis House. It will be located northwest of 16th and Charles Streets.
Each tiny house unit will include a kitchen, bedroom, living area and covered porch. The community will have shared facilities such as a common laundry area, bike storage rooms, community center, business hub and offices.
The name of the development is 'The Cottages', and all units will be rented out.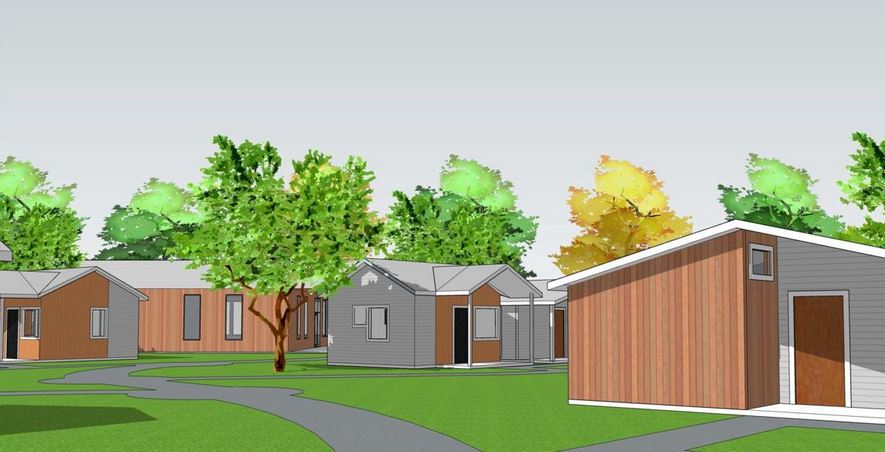 "The tiny homes is a cool idea, a cool concept," said Mindy Crook of Arch Icon, "But the biggest thing about this project is who it's going to help."
The price tag for the project is estimated to be $6.5 million, and once complete, The Cottages will be Omaha's first newly constructed tiny house community.
This would not be possible were it not for a July change in the city building code that paved the way for tiny houses of less than 400 square feet. Indeed, the units in this community will range from 235 to 300 square feet.
Officials believe that The Cottages will be a first of many similar developments, as the metro area struggles to fill the affordable housing gap.
Shannon Harner, executive director of the Nebraska Investment Finance Authority said, "They're building something that is trendy and cost-efficient. If this is a successful project, I think it could inspire others to see this as a great option in expanding affordable housing."