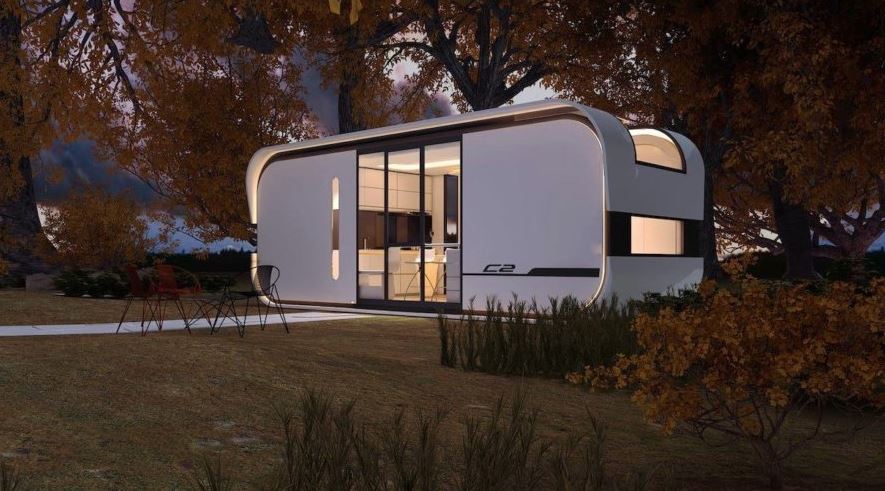 Nestron, a design studio based out of Singapore and China, has unveiled what they are terming an 'earthquake-resistance' tiny house.
The prefabricated house measures only 14.5 square meter (156 sq ft), and has been dubbed 'Cube One'. The studio says the house is delivered in 'ready-to-live formula', requiring very little input from the buyer.
Cube One comes as a single piece of galvanized steel pod, with adequate insulation to make it suitable for diverse climates. Apart from earthquakes, Nestron claims the pod also meets fireproof standards, and is also termite-resistant.
They add that it is constructed using methods that require 99% less water than traditional building techniques, and is built using 90% recycled material.
"From single youths to large families, there is a constant high demand for small-sized, low-cost, flexible and simple houses," says Nestron. "This is where the idea for C1 came to be. Smooth lines and modern design make the Cube series suitable for large-scale use in modern urban environments. With interiors, exteriors and colors that can be personalized, the Cube series is dynamic and unique – just like a Rubik's Cube," the company said in a statement.
Cube One measures only 156 sq ft and weighs 7,000 kg.
The base model starts at US$30,000, but buyers can upgrade it to include solar panels, composting toilet and even heated flooring.
But even at base pricing, you get quite some smart-home features, including voice-controlled LEDs, heating and entertainment system.
Read: Aircraft Fuselage Turned into Unique Tiny House
Have a look at this beauty.