In July 2021, the city of Salt Lake announced an ambitious plan to build a massive tiny home community for its homeless. The aim is to build 400-500 small tiny houses on a former landfill on Salt Lake City's far-west side, subject to rezoning approval.
It is a plan that has been in the works for months, but the location of the community has just recently been revealed. The village will be a permanent supportive housing development for the chronically homeless, with "services and resources to help them along the way, in a hand-up, not handout model".
The village will be built on the 45-acre parcel former landfill, with houses between 250-400 square feet each. They will be set up in groups of 25-35 "neighborhoods," with amenities in each.
Among the communal amenities to be built include: a small non-denominational chapel, basketball/pickleball sports court, food truck spot / coffee station, picnic area, a memorial garden for residents that pass on, a memorial garden for pets, dog park, food pantry, children's play area, and an open lawn for active use.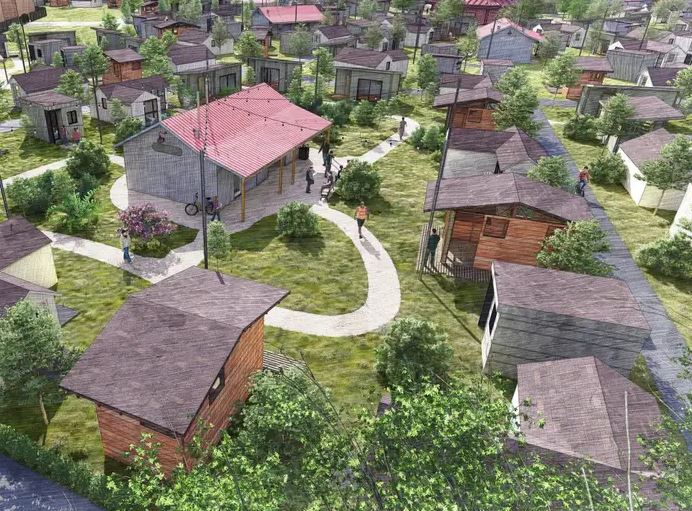 Following plans to build this community and other future ones, the city of Salt Lake has announced a design competition for students and professionals to submit tiny house designs that can supplement the city's efforts to provide affordable housing.
Two first-place winners will receive $1,000 and may be asked to develop the design through a separate procurement and contract process. The runner's up will receive $500.
Registration to participate can be done on this website by September 10 and design submissions are due by October 29. The winners will be announced at an awards gala on a yet to be decided date in December, 2021.