A unique tiny house design has hit the market. Dubbed Casita, the 375 sq ft unit literally unfolds infront of your eyes, on location.
Casita is a creation of Las Vegas based startup Boxabl.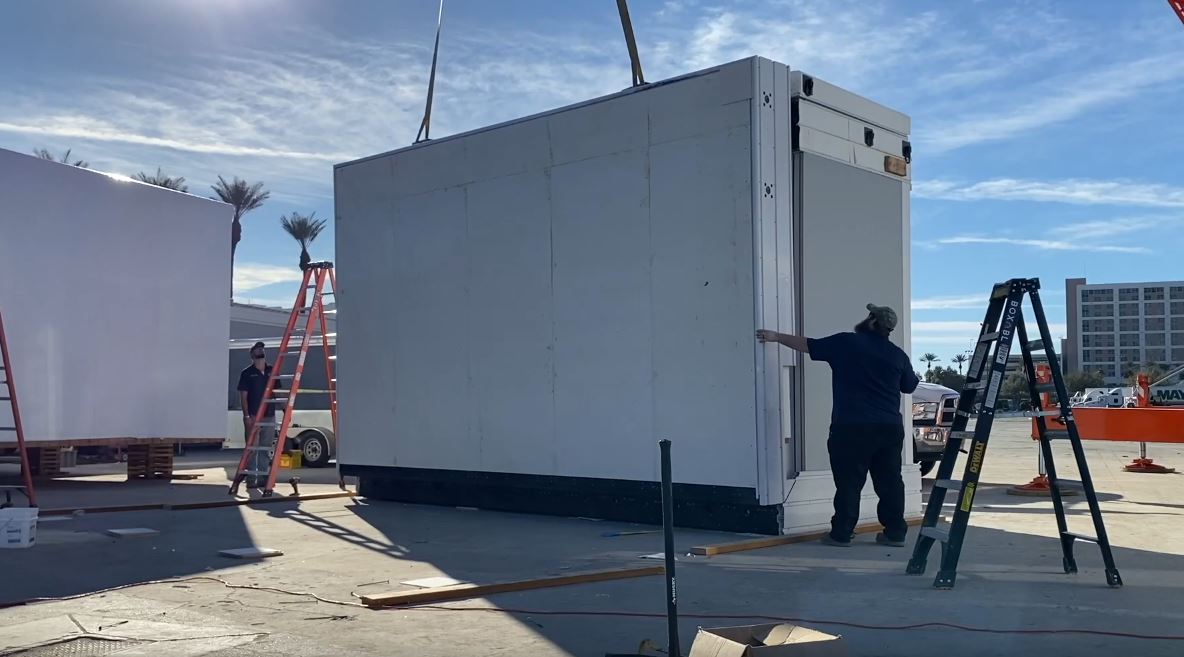 It is a steel, concrete and EPS foam pre-fab structure that is unlike anything we've seen thus far. While on shipment, it is very compact and looks nothing like a house.
But then in a matter of minutes transforms itself into a very good looking tiny house.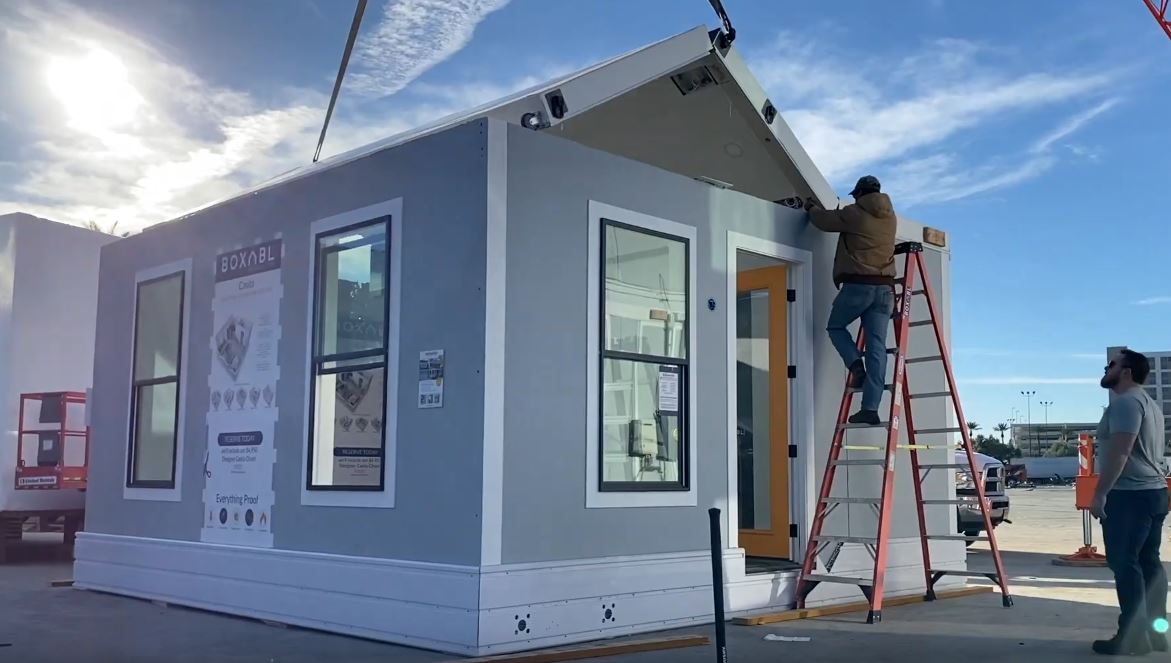 You need to watch that in action. It's a truly impressive fete of engineering and design.
Once inside, you will be forgiven to think you are in a fully-fledged studio apartment. The Casita has lots of space and incredible interior design right out of the box.
This is the floor plan.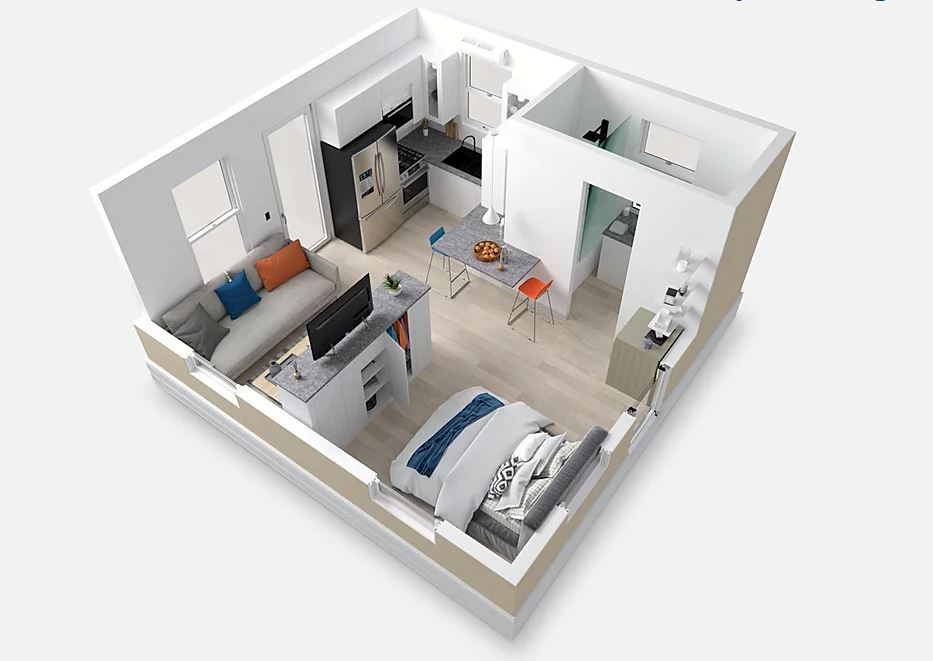 Right out of the box, you get a full size kitchen.. no kidding, tiny houses don't typically have such big kitchens. It has a large fridge, double sink, oven, dishwasher, microwave and lots of cabinetry.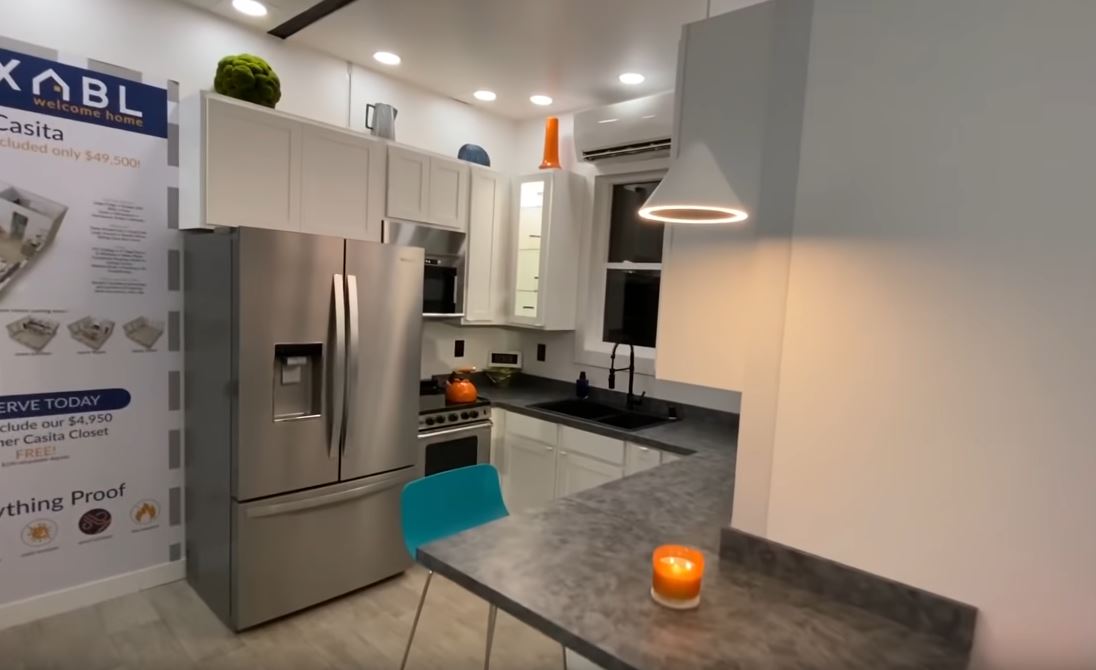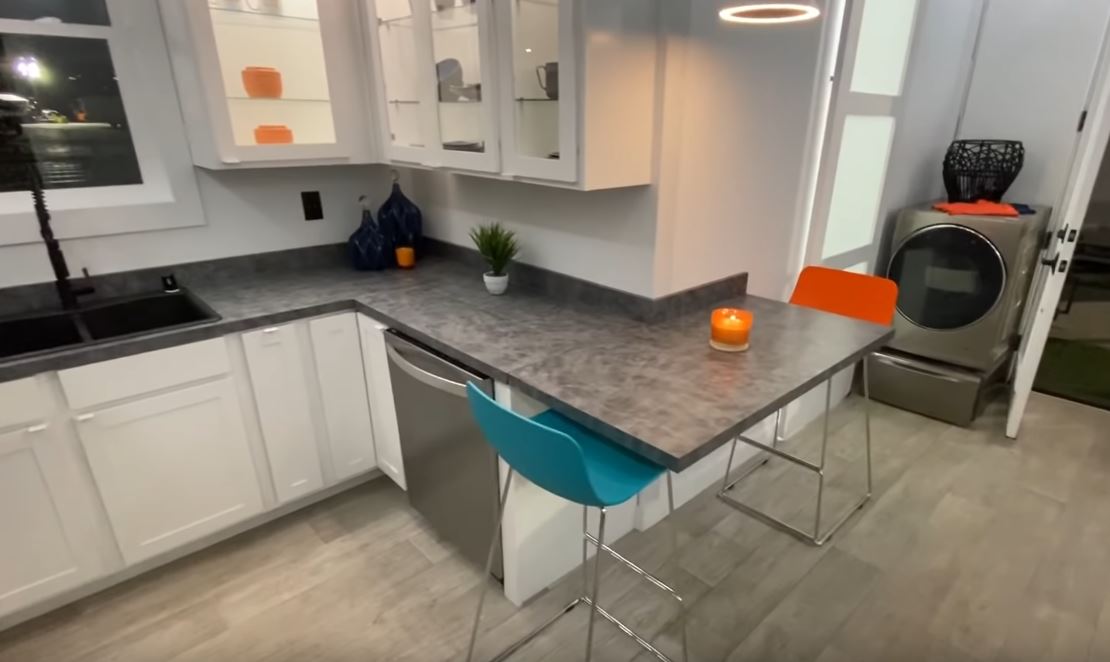 The bathroom comes with a bathtub and shower, and a large counter with backlit mirror.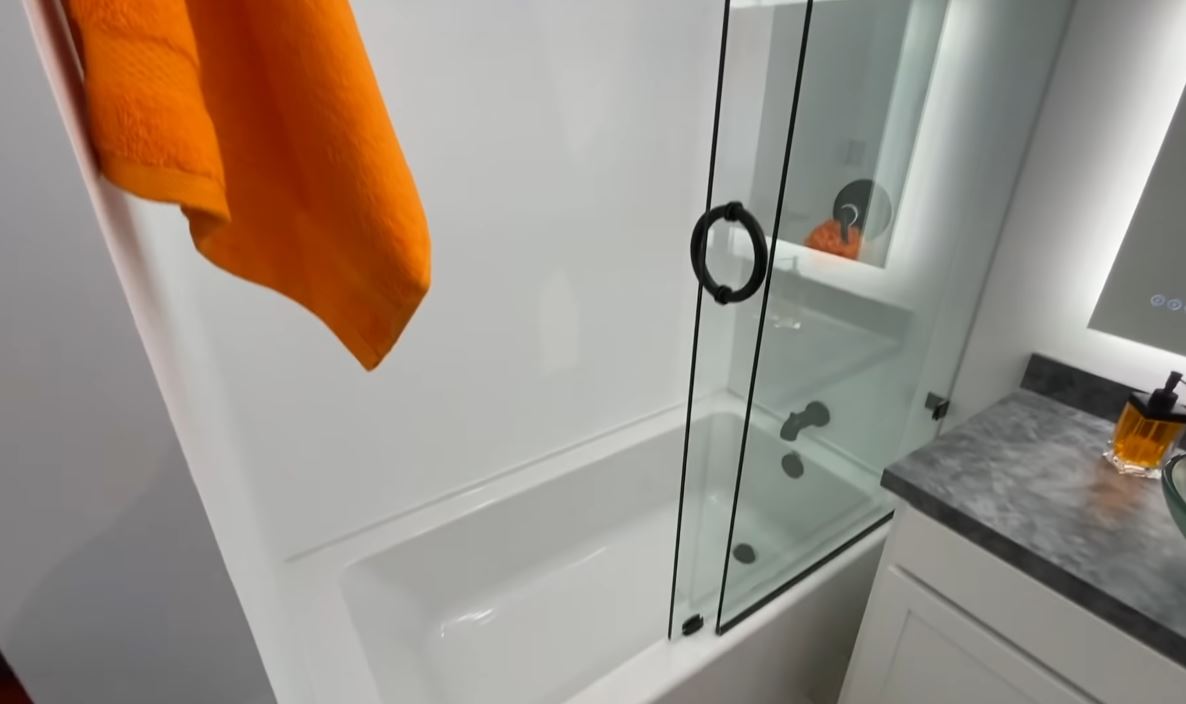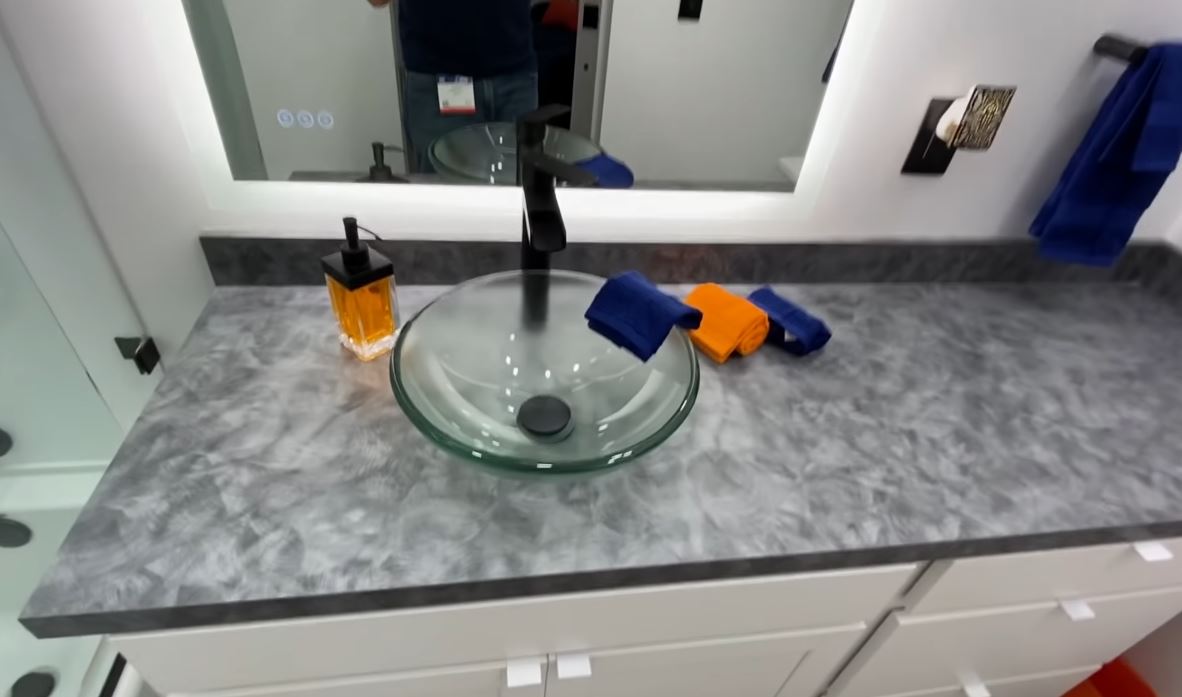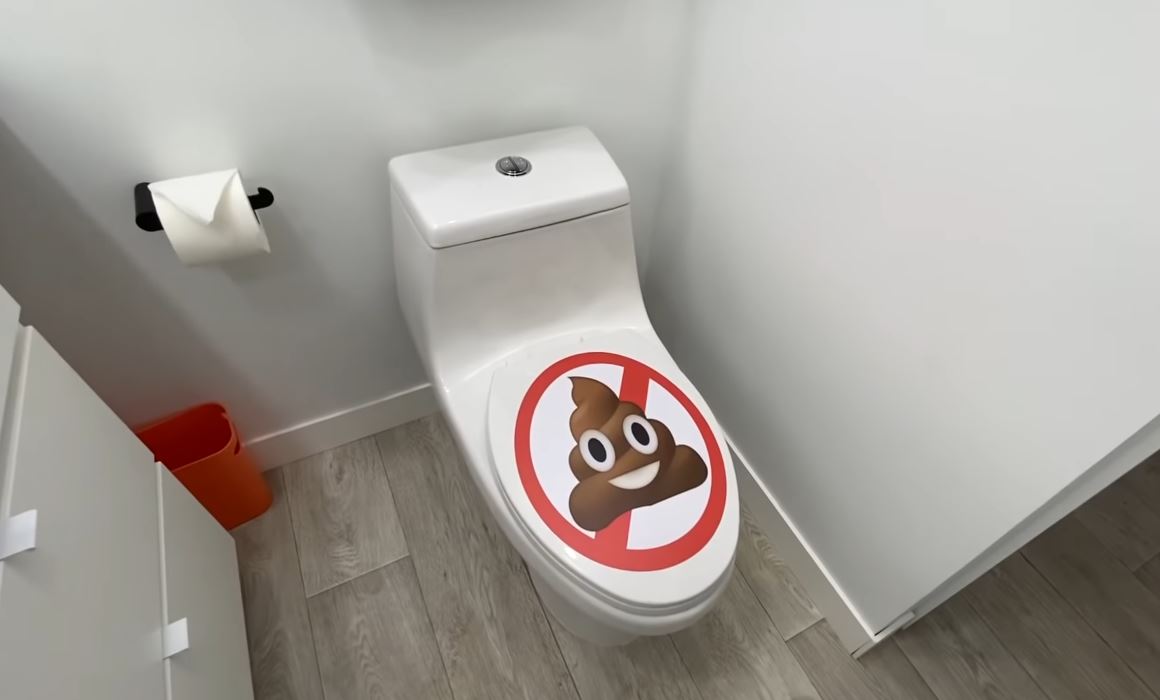 Here's a video tour.
The
Casita
goes for just $49,500.. that's loaded with everything. You can also get it on a monthly plan starting at $250/mo. However, this price does not include site prep; things like foundation, utility hookups, permits etc. Depending on the state you live in, you might also have to pay for shipping.
Customers in California, Arizona, Nevada and Utah are exempt from shipping fees.
The good thing is Boxabl offers financing options in collaboration with their partners.
The Casita is available by reservation, which you can make here.
---
Here's a list of everything included in the price according to the maker.
Full-Size Kitchen
Large Fridge • Double Sink With a View • Oven • Dishwasher • Microwave • Shaker Cabinetry
Bathroom
Boxabl Granny Flat is loaded with • Deep shower/tub • Vessel sink • Large counter • Backlit Mirror • Sliding Glass Barn Door
Living
Boxabl ADU is 375 sq ft • 9'6″ Ceilings • 8′ Huge Doors & Windows • Wide Plank Composite Flooring • Built-In Ironing Center • Washer/Dryer • Heating & Air Conditioning
Ultra-Low Utility Bills
Insulation technology and included LED lighting saves you money every day