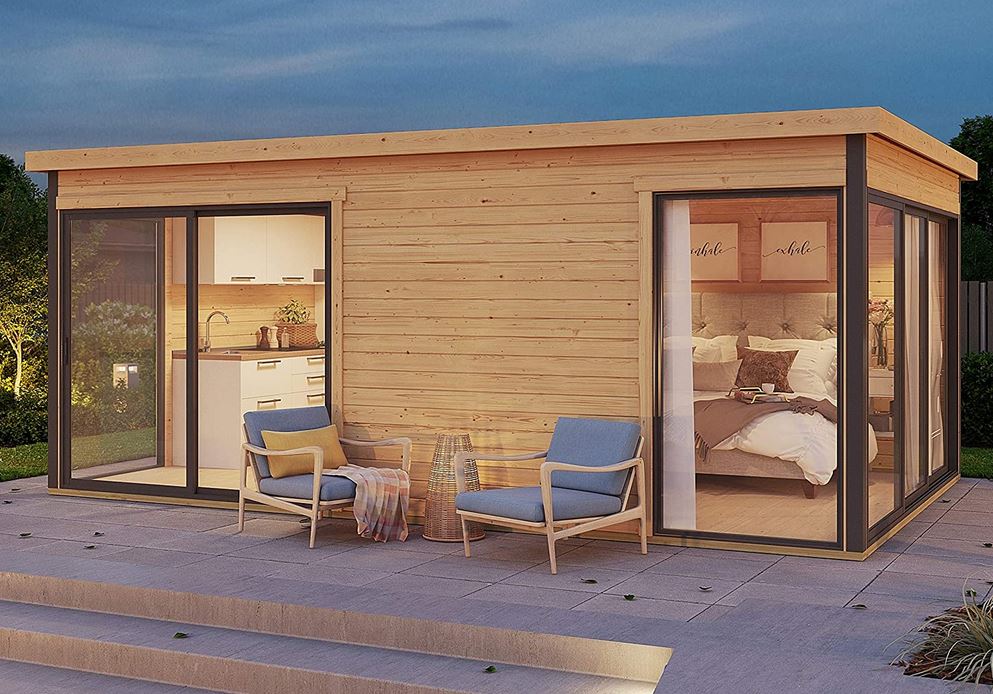 Amazon has become the go-to destination for tiny house lovers, especially those who are just starting the lifestyle and mostly doing it as a hobby.
The giant online retailer now offers many tiny house kits, and some sell surprisingly well, a pointer to the growing industry.
The best selling kit is the Allwood Palma 3, going for only $9,695, a price that often leaves it out of stock.
It is a two room studio cabin measuring only 176 square feet. It doesn't come with lots of bells and whistles, which ensures the price remains low. This includes coming with natural unpainted wood.
The Palma 3 is very suitable for buyers looking for some sort of blank canvas. The internal wall seperating the two rooms can be adjusted during assembly, as per the taste and needs of the owner.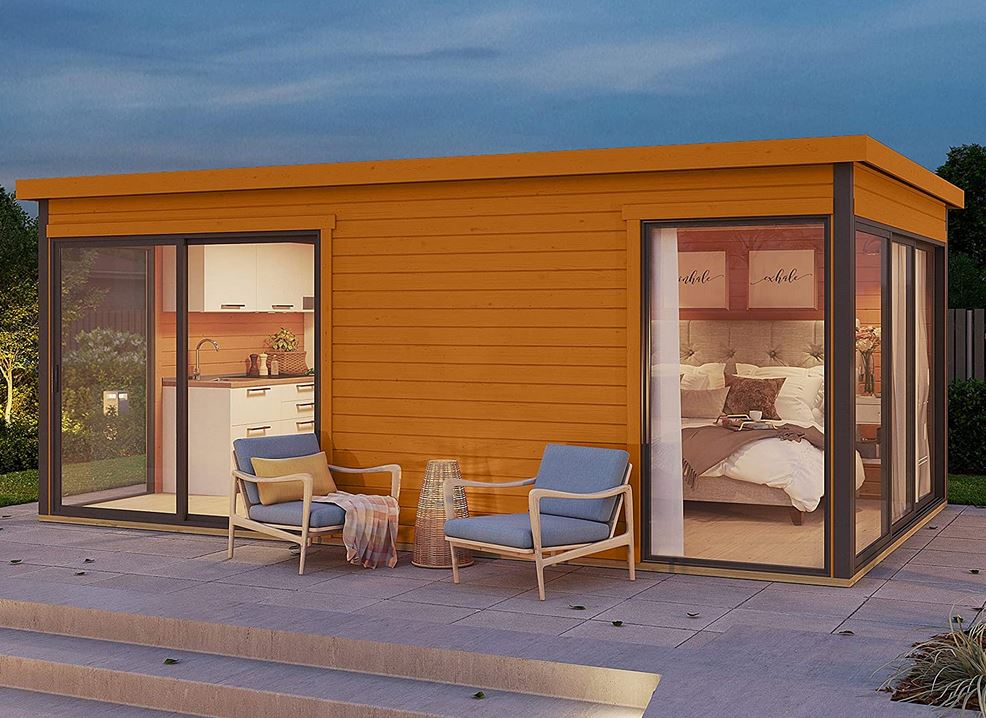 The tiny house is made from high quality solid Nordic wood with aluminum door frames, window frames and structural parts
If you are looking for plenty of natural light, the huge floor to ceiling windows will be a big appeal.
According to the maker, Palma 3's versatility makes it suitable for many different surroundings, from rooftops of multistory buildings to backyards. It is a simple timeless design, which can be put together in just 4 days.
This house can be shipped anywhere in the contiguous 48 states.