#1
This one is not just modern, but it screams luxury. It was designed by a Ukraine based company called Iqosa.
They've showed how a small apartment can be opened up to appear so airy and modern.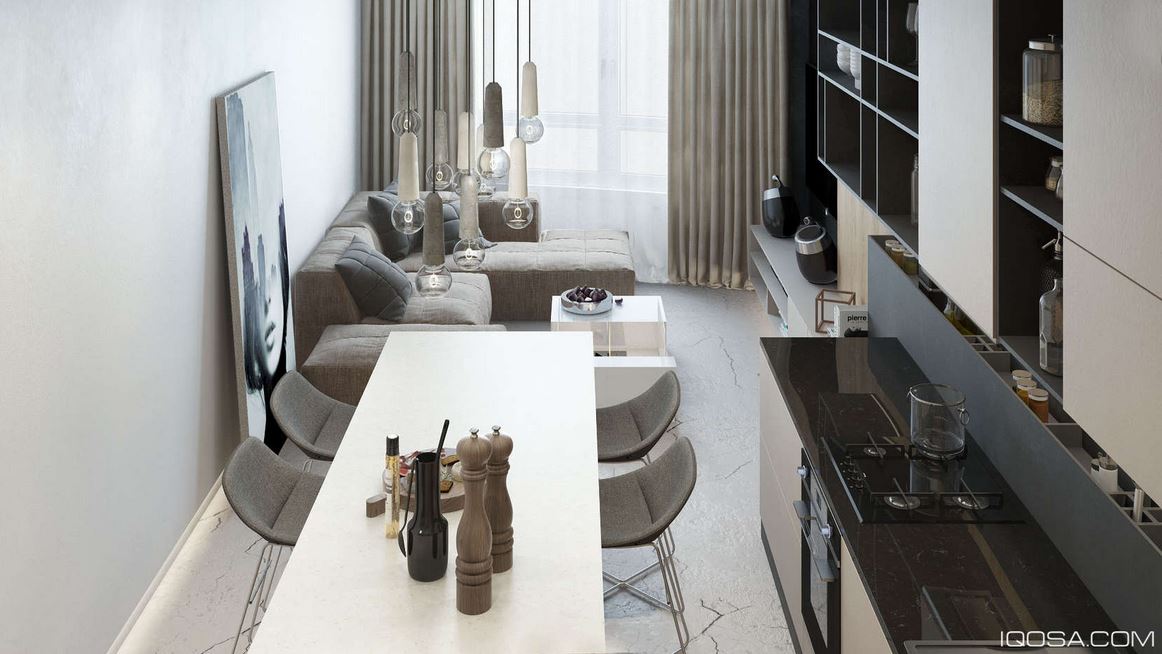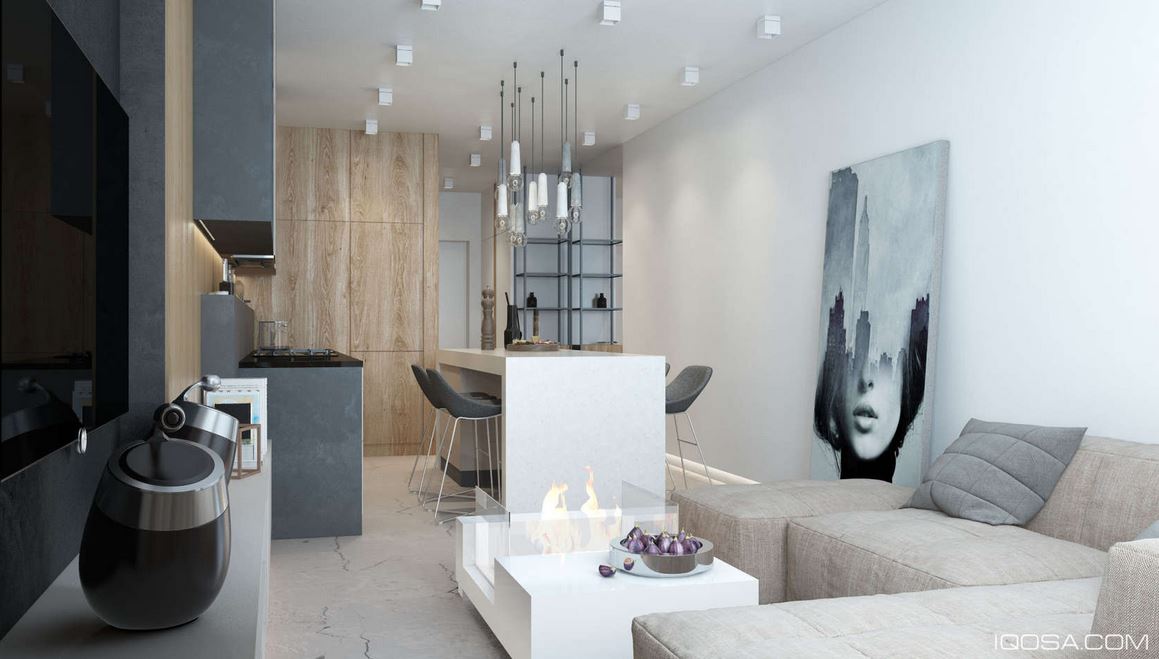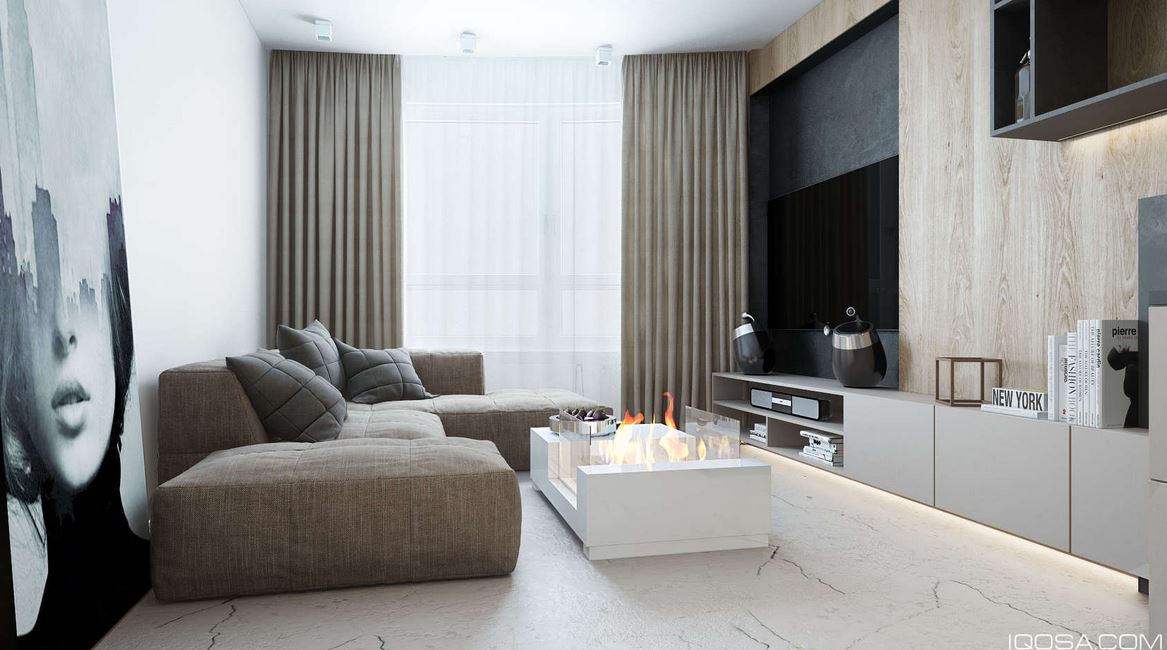 There are hints of minimalism all over, and a lot of inspiration for your studio apartment can come from here.
Of course you can organize and decorate this space in unlimited number of ways.
---
#2
Despite this one being the size of a studio, you can see it can host quite a good number of guests. Very modern and minimalist style, and very balanced color cordination.
---
#3
This thing of beauty is a creation of Vae Design Group.
We like it because of how little is separating all rooms, yet with a pull of a curtain you have your privacy.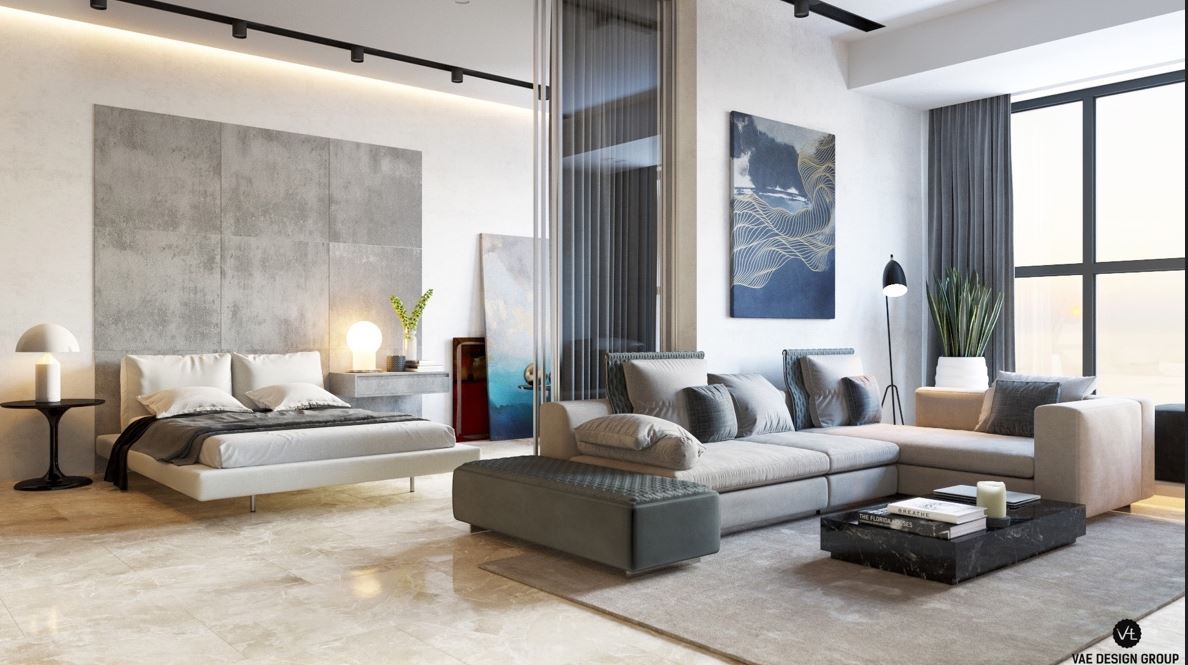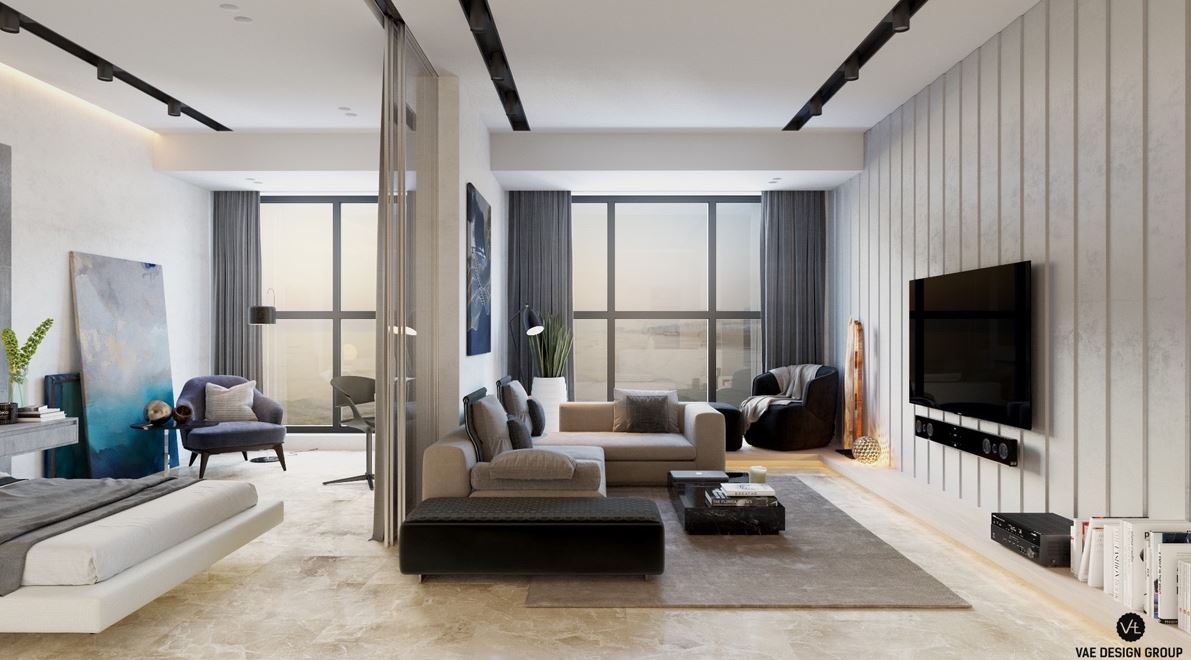 The designers were able to work with one large room and had the vision to curve out of it various smaller rooms without losing the 'oneness'.
Its open nature makes it a perfect tiny apartment for singles or a couple with no kids.
We love everything about it; from the furniture to the rug selection. 100% would recommend.
---
#4

This one might fly under the radar, but I think its simplicity is worth a mention. Unlike many people's defintion of modern, which often means a white cold space, this one oozes life.
You will know instantly that it is a real apartment with a real person living here. But it still features styles and designs you would expect in a modern apartment.
---
#5

What is not to love about this one. You would be forgiven to think it is a stand-alone tiny house, but the fact that it is an apartment makes it even more impressive.
I love the clever integration of the steps onto the storage, or is it storage into the steps? If I was to do the same space, I couldn't have imagined it any better.
---
#6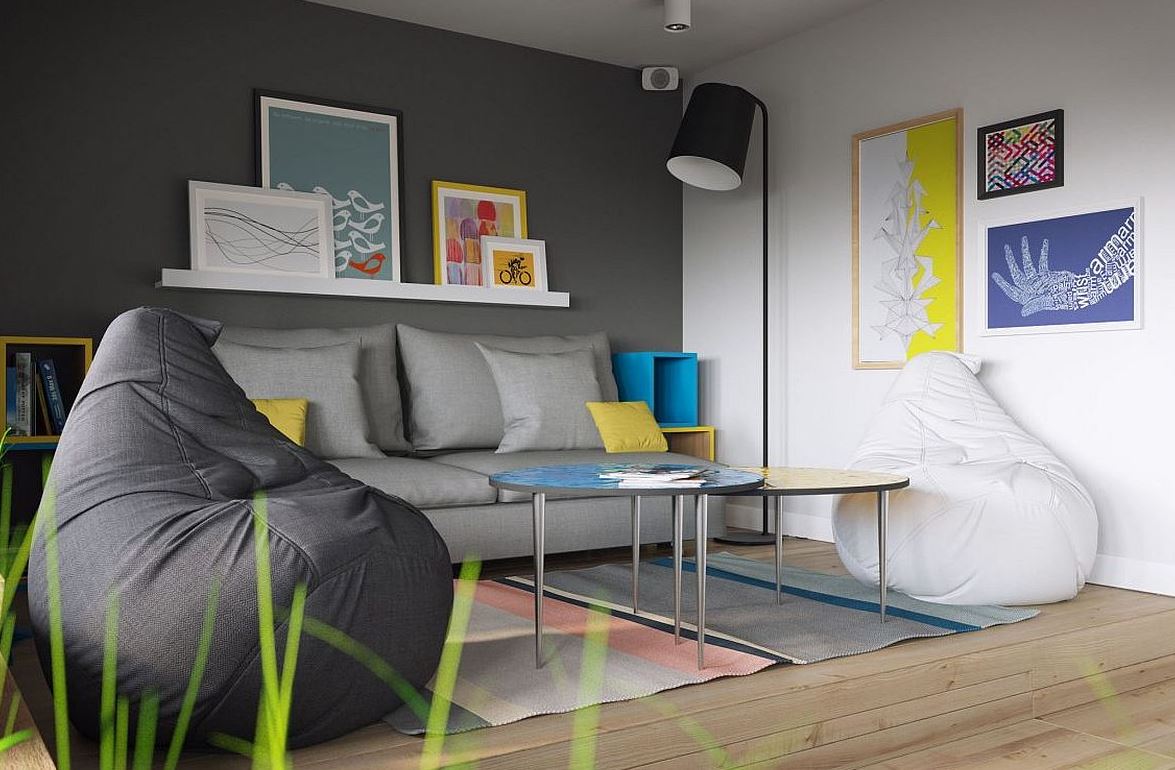 It's cozy but well lit. I like the random switch from neutral gray colors to blue and yellow. It shows some playfulness.
The art arrangement is an art by itself, and that is a very modern way of thinking about art. This is perfect for a Netflix date. I can also see a very popular Airbnb rental.
---
#7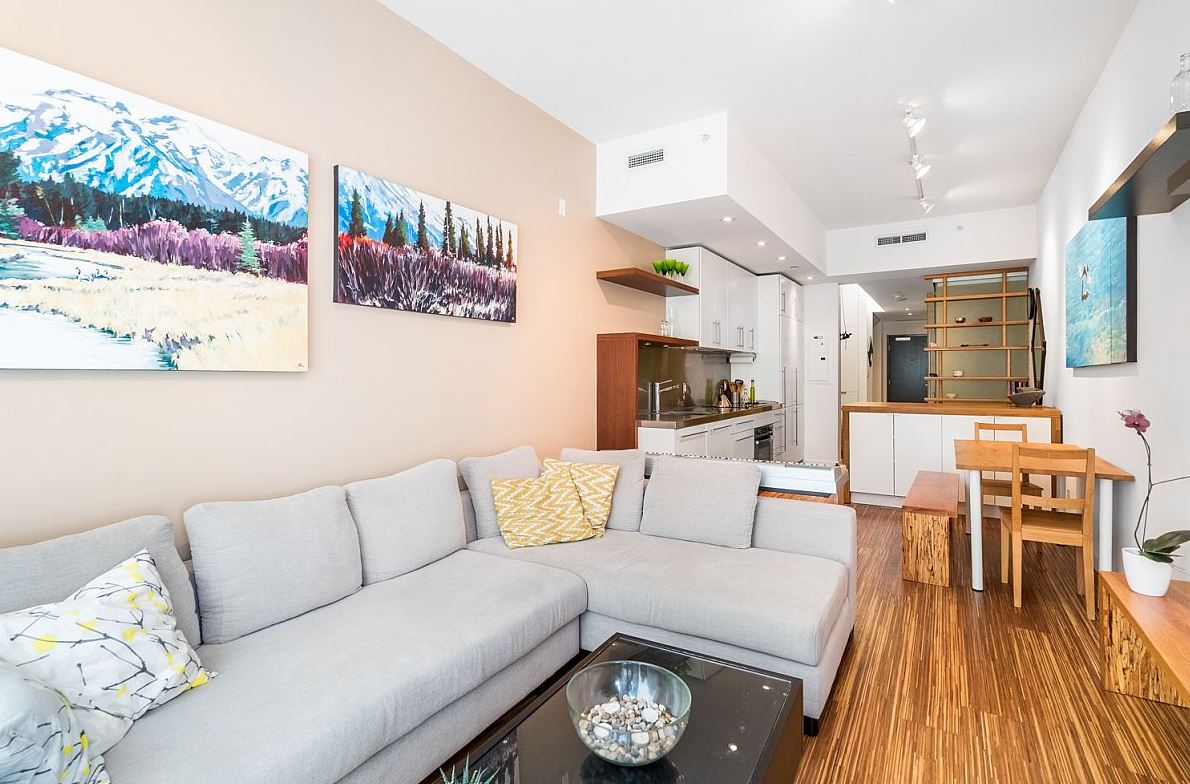 This small apartment in Vancouver is contemporary with open living. We love how the furniture blends in perfectly with the floor. Every piece of furniture fits perfectly.
The color selection is also on point; Not blinding, but also not dull. You get a hint of Scandinavian and Mid-century modern.
---
#8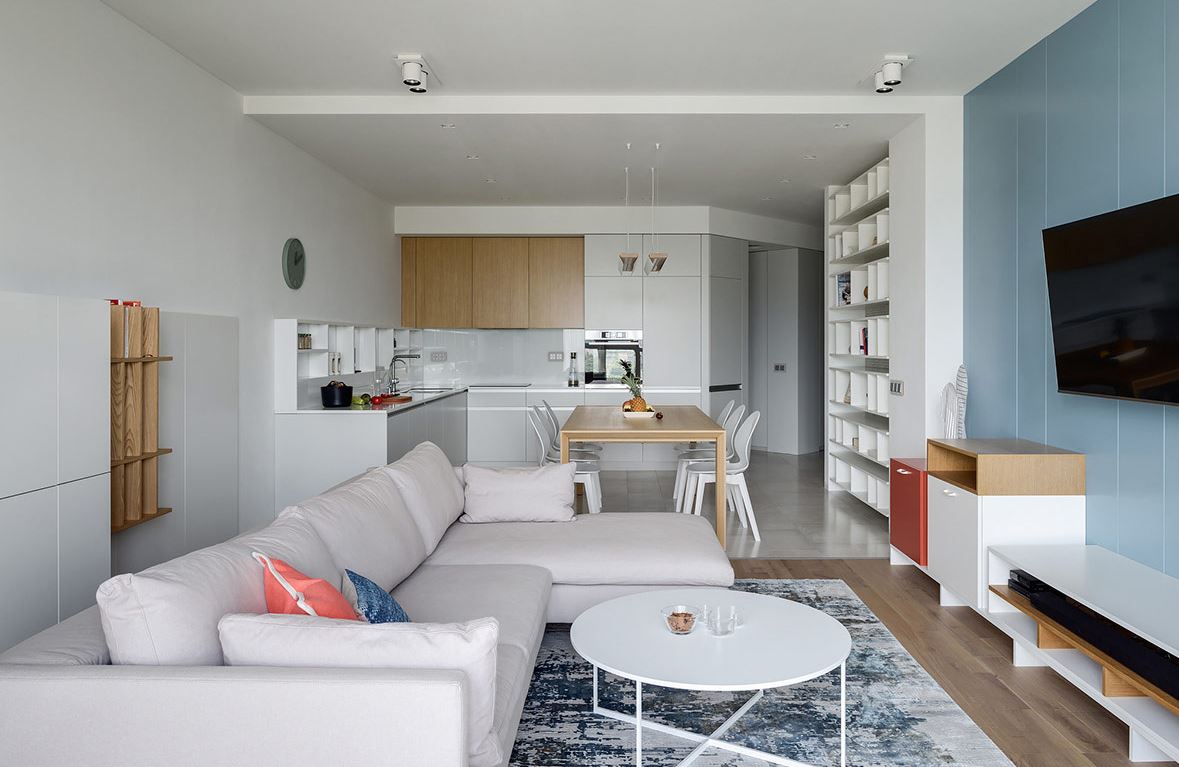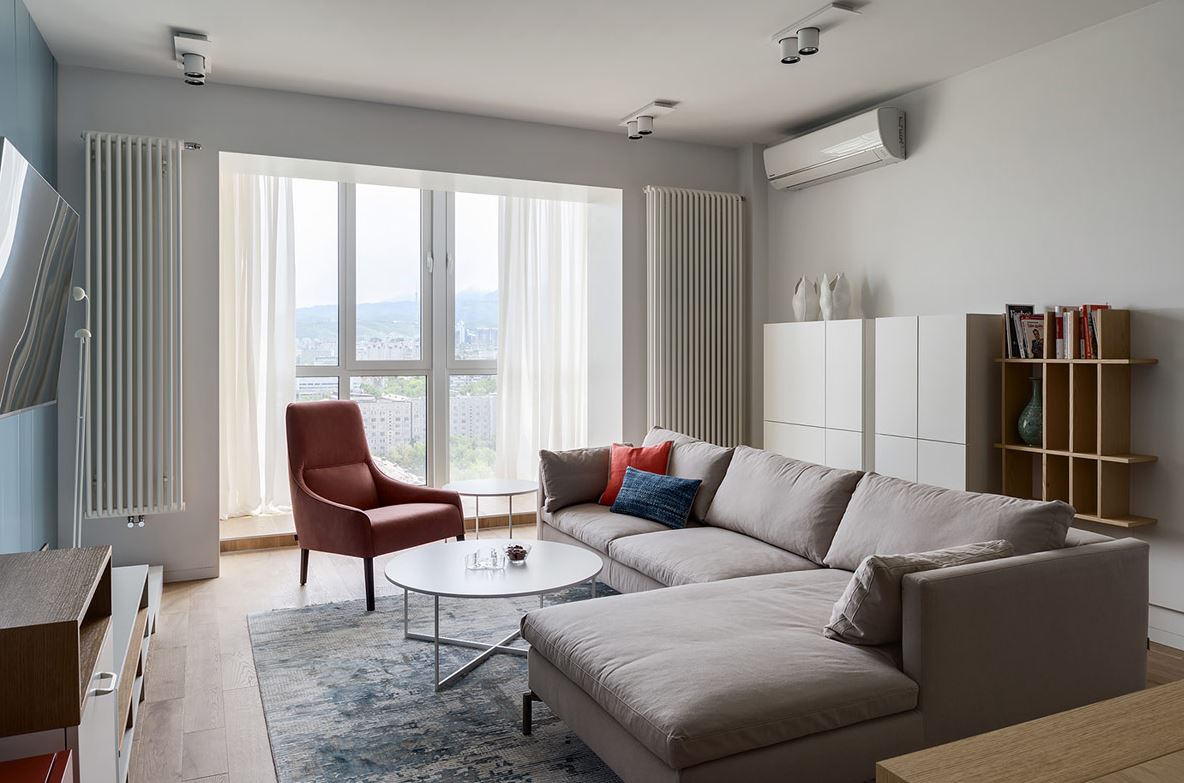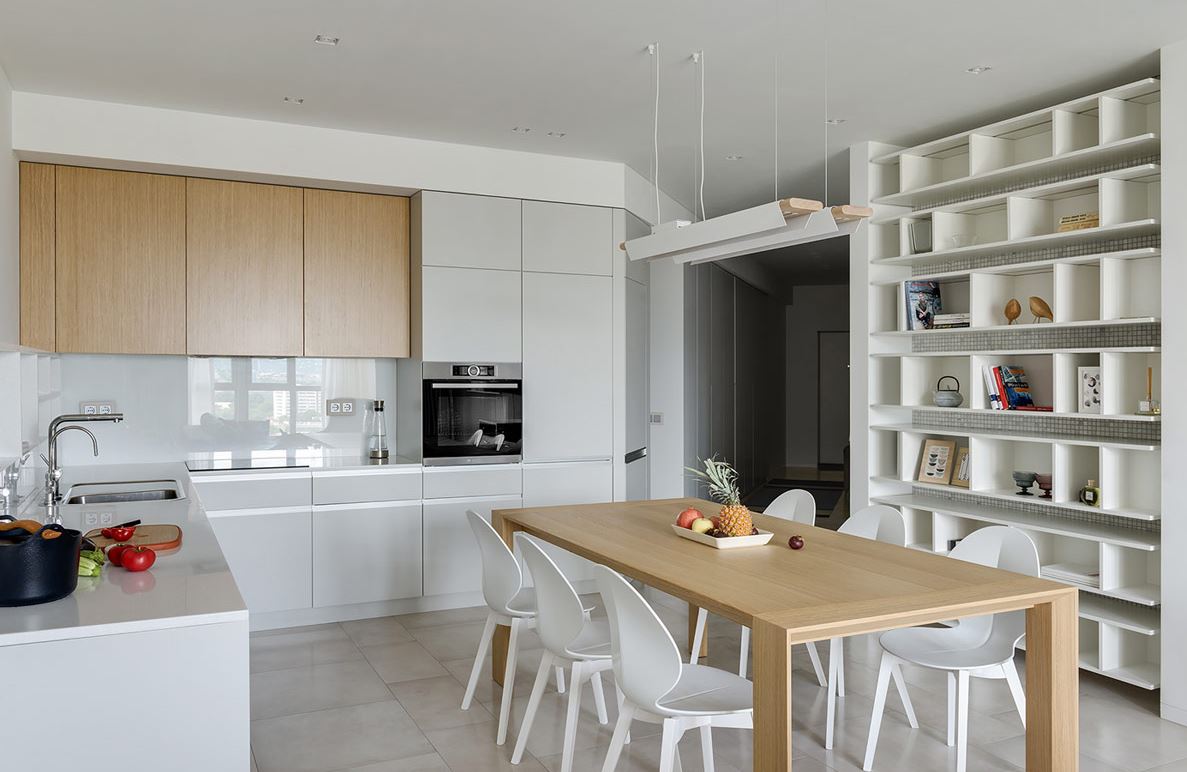 I didn't think a single space could offer so much inspiration. If someone came from the past and requested a tour of a modern apartment, this is what I think would best describe the times.
White and grey tones everywhere, open-plan kitchen; does it get more Scandinavian than this? It screams IKEA. Simple modern look with stylish furniture.
Nothing is out of place and nothing is over the top.
This small modern apartment is located in Almaty, Kazakhstan.
---
#9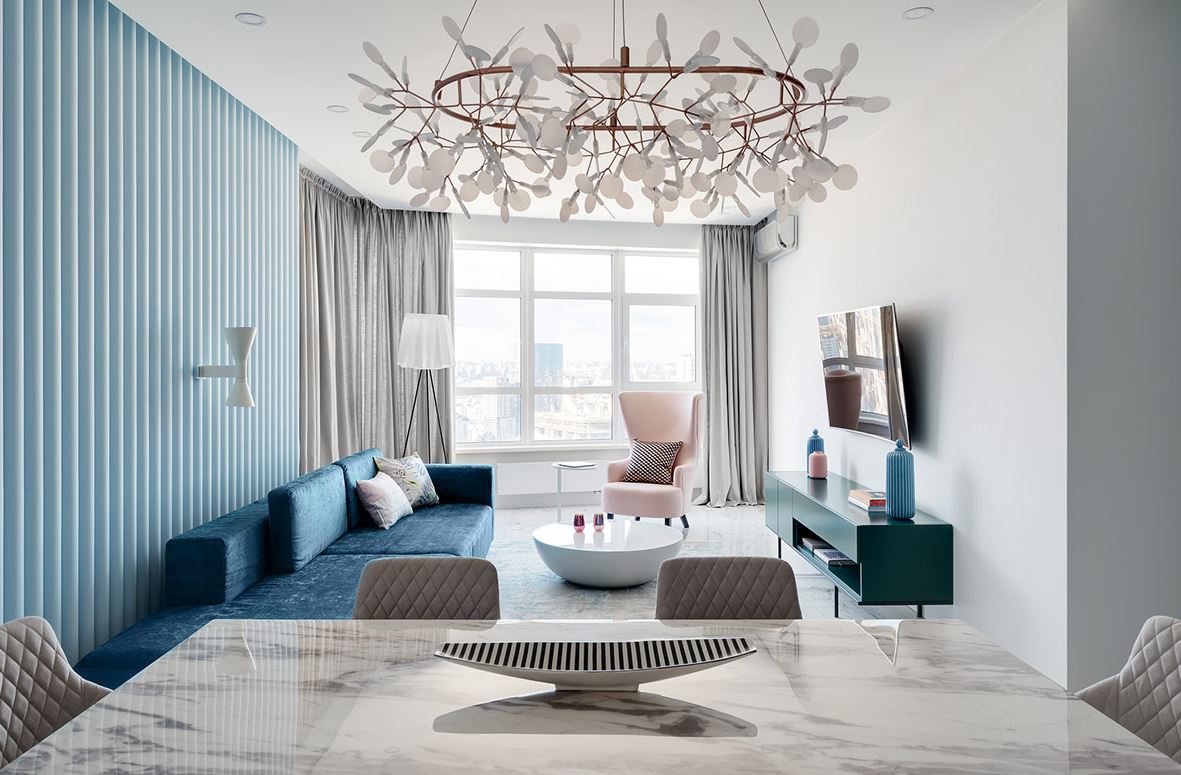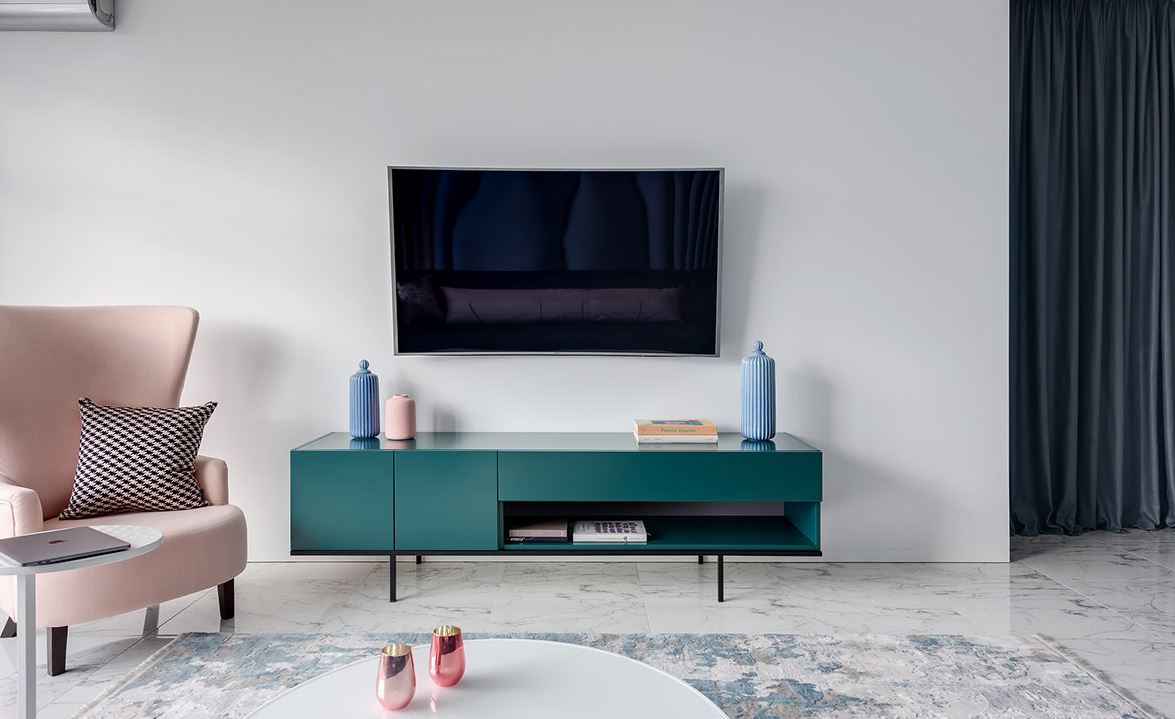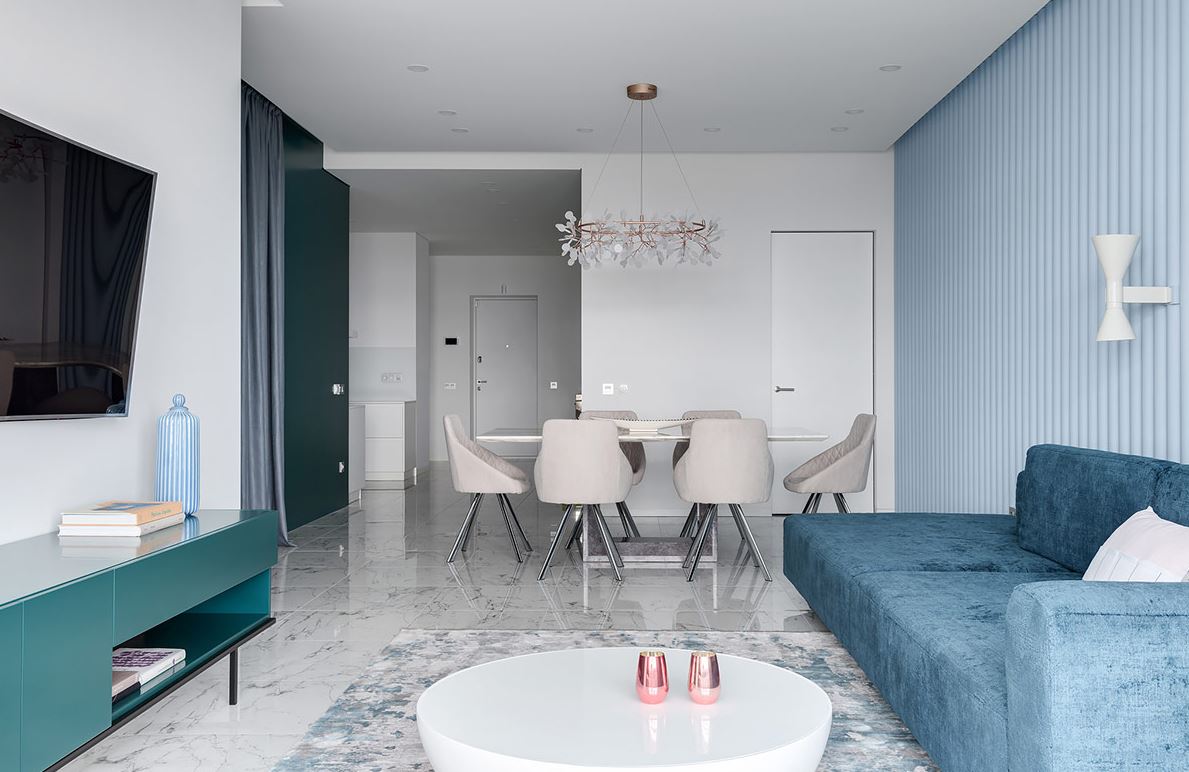 This is another beautiful small modern apartment. Exactly what you would expect of the 21st century. Incredible choice of colors, especially with the furniture. Who would have thought that a shade of pink would go so well with Royal blue. It's a brave choice with stunning results.
The floor tiles are as modern as you get, and the choice of rug goes extremely well with them.
I know curved screens are no longer given the love, but boy does that one look good on the wall.
---
#10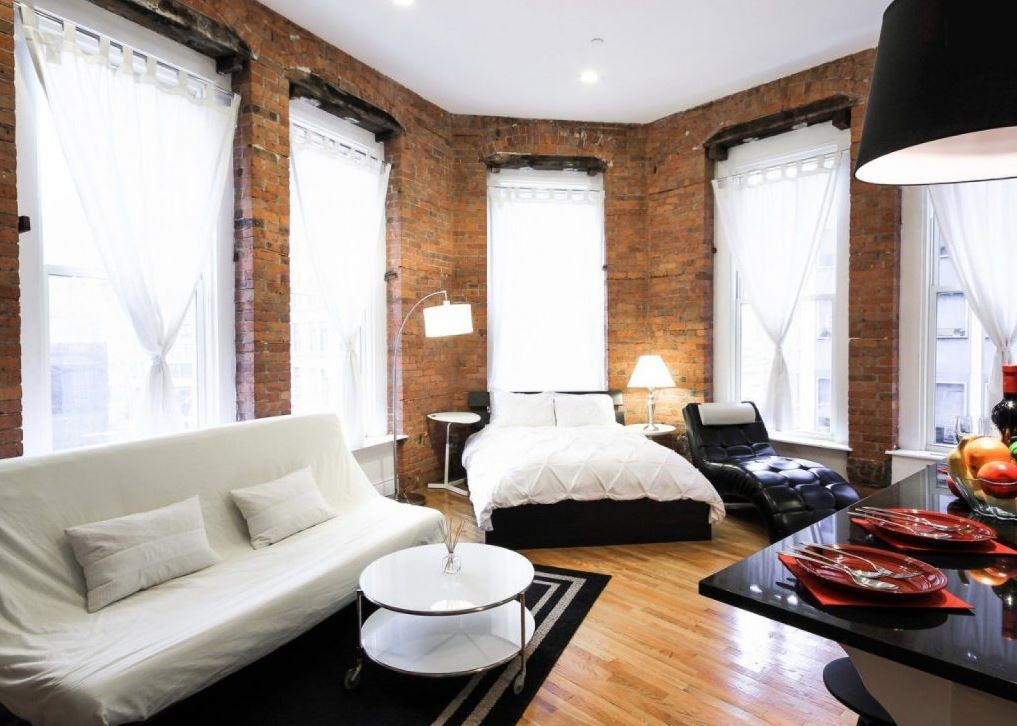 Who doesn't like an industrial touch in the center of New York. This one has been given a modern facelift enough to give it a slot on this list.
Now Read: Is a Micro Apartment the Same as a Studio Apartment ?