Tiny homes and small spaces are a major growth driver for Airbnb. This is according to an August report by the vacation rentals marketplace.
Since 2019, tiny homes and other unique homes have seen over a 10 fold increase in search.
Airbnb released their first 'Flexible Destinations Feature'; which they term as a new way of finding unique places to stay. Included in this list are: yurts, huts, earth houses, tiny homes, houseboats etc.
According to the feature, the site has over 170,000 of these kinds of properties to choose from, a 30 percent increase over May 2019. The number of searches for unique listings has grown 94 percent so far in 2021 compared to the same period in 2019. The hosts of these accommodations have collectively earned over $300 million since the start of the pandemic.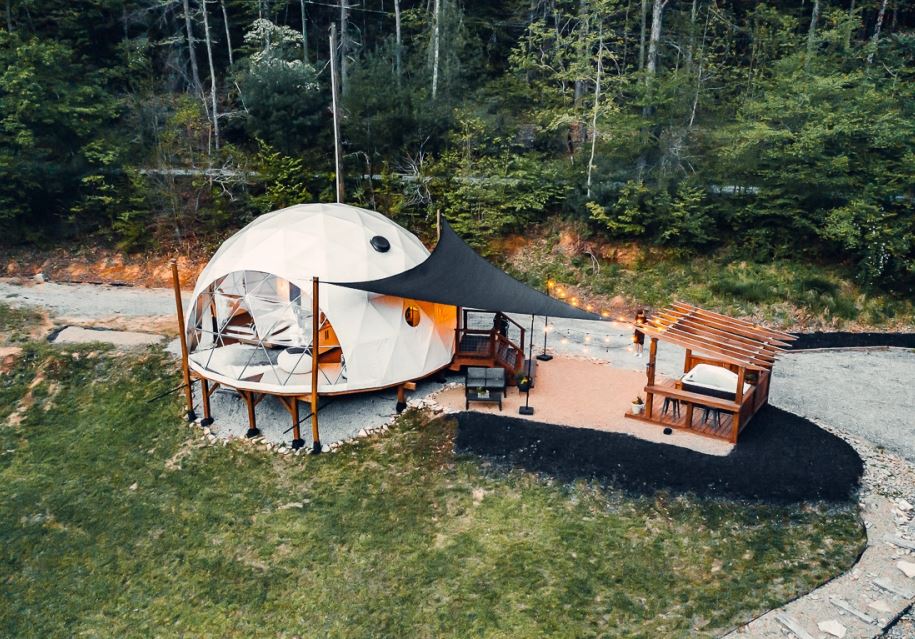 As proof of the increasing interest in quirky places, 55% of Airbnb's 100 most wishlisted homes in the last year fall into unique categories.
This is how interest in certain words has grown.
Yurts (1,701%)
Islands (1,668%)
Huts (1,379%)
Earth houses (1,285%)
Barns (1,068%)
Farm stays (1,055%)
Houseboats (1,015%)
Tiny homes (791%)
With the pandemic behind us, it is expected that this growth will only continue.
Read: 5 Unique, Stunning and Tiny Airbnb Getaways in Virginia