This is one of the best crafter van conversions we've seen yet.
UK based Project Yonder are offering this beautiful 2016 LWB Volkswagen Crafter as their latest creation. The interior conversion took inspiration from nature, and features solid wood worktops and wooden panelling finished with Osmo wood wax oil.
The van has a dining space for two, with the seat cushions having been made using a high quality, natural linen.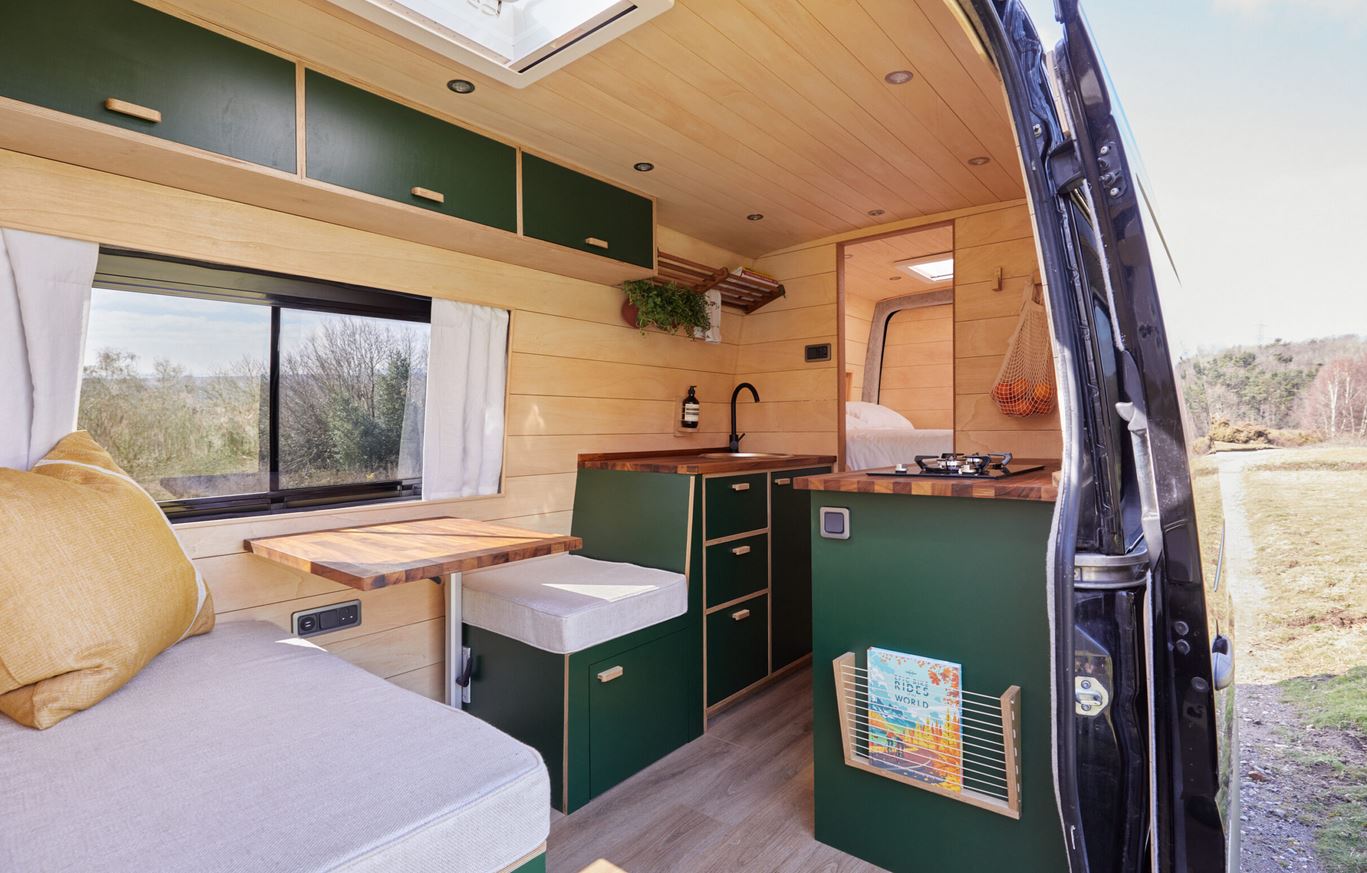 Among what you can expect to find inside is a 2 ring Thetford gas hob, 80 liter fridge/freezer, 4KW Planar diesel heater, 70L fresh water tank, 52L waste water tank, air conditioning, storage battery, solar panel, 1000W Inverter and a 240V hook-up. The solar and battery level can be monitored on an smartphone app.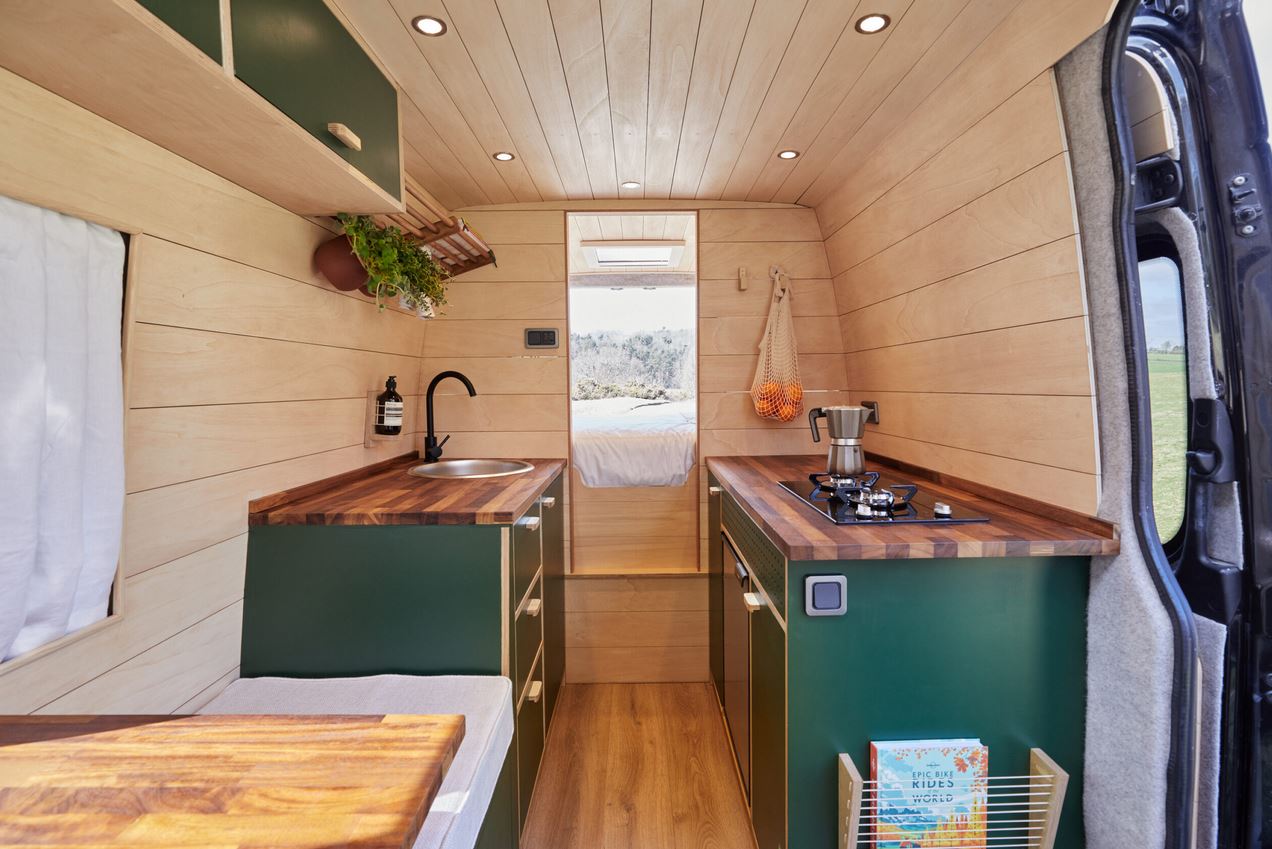 The van itself has a mileage of 42,000, and a full service history, plus a 6 months warranty.
Post-conversion, the vehicle weighs 2900kg.
The crafter van is for sale. Price – £44,990 ($61,500).
Check it out.