It is not often that we encounter a tiny house design that mesmerizes us. This one is however that rare one. A futuristic pre-fab pod that will turn every eye.
Dubbed 'The Time Holiday', this pod is designed by Chester Goh. It is created with sustainability in mind, meaning you can move with it easily anytime you need to relocate; perfect for those interested in a nomadic lifestyle.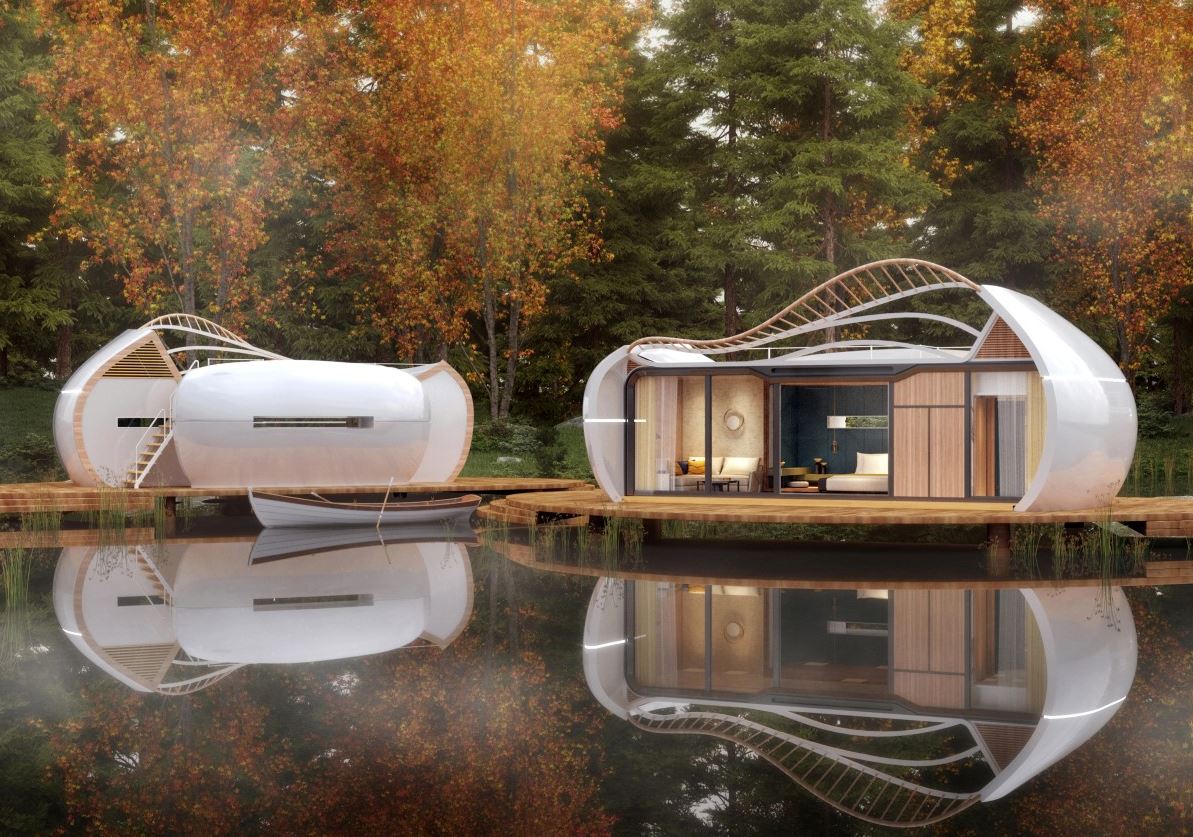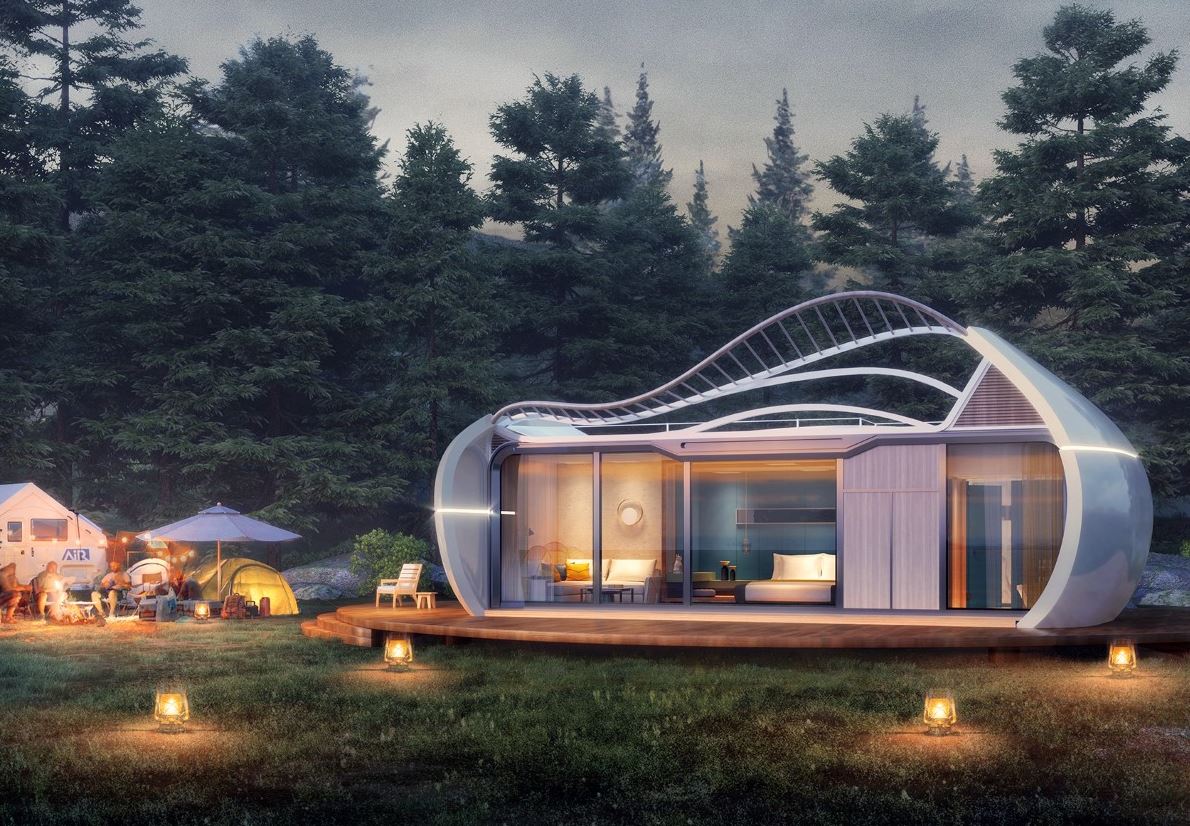 This mobile home comes pre-fabricated, and does not require any foundation. It is built to be structuraly sound and can withstand repeated movements and transportation. The topography doesn't even have to be perfectly flat. The pod can expand and contract for easy transportation and installation.
"Wanting to wake up to the morning of serene blue sea, lush green grassland, or a majestic golden dessert in a modular pod that is closely connected to nature has been the driving inspiration to this project", says designer Chester Goh.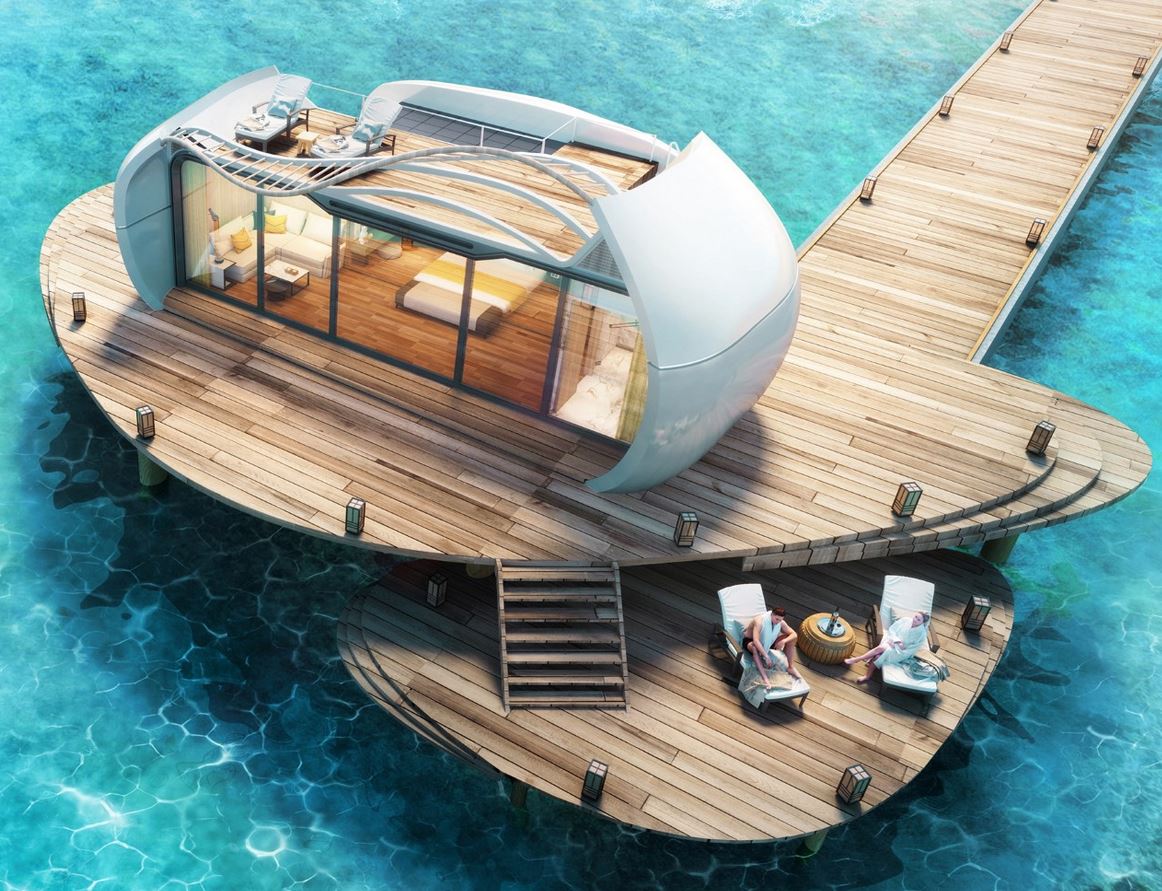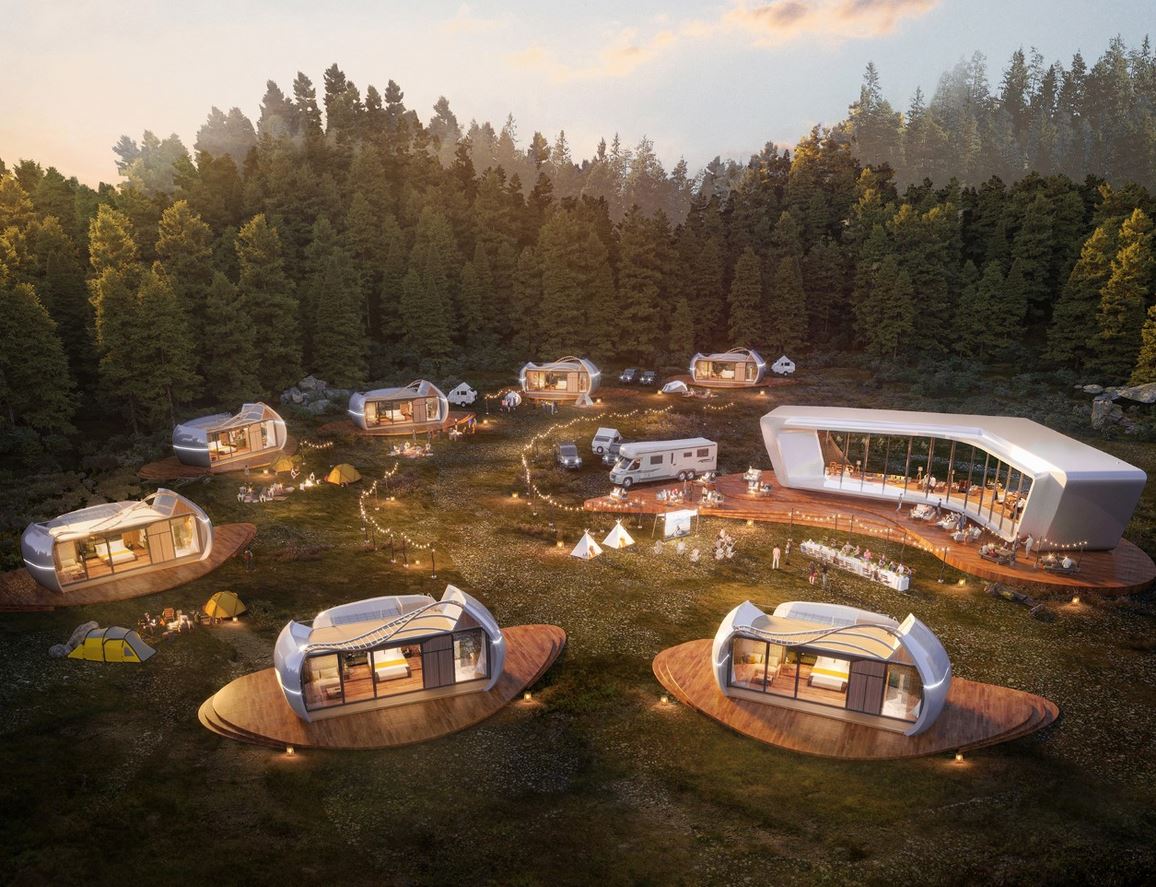 The structre is fabricated from a single curved sheet of fiberglass, meaning it can withstand all kinds of climate.The front and side constitute full-frame floor-to-ceiling double-layer laminated glass panels that provide 360-degree unobstructed views of the outdoors, while helping insulate the interiors.
The Time Holiday Mobile home was named winner in Architecture, Building and Structure Design Category, 2021, by the A' Design Award & Competition.
Read: What Refrigerator Type and Size Should You Get for Your Tiny House?