A tiny house can be both functional and beautiful.
This one in San Juan, Colorado, is particularly breathtaking. It's something straight out of an artist's imagination.
The 8′-6″ x 26′ tiny house is both artistic and full of functional features.
It is made from reclaimed materials, and comes with a folding decks with the awning made from two working solar panels. One of its best features is the colorful, curving roof, which evokes a playful atmosphere.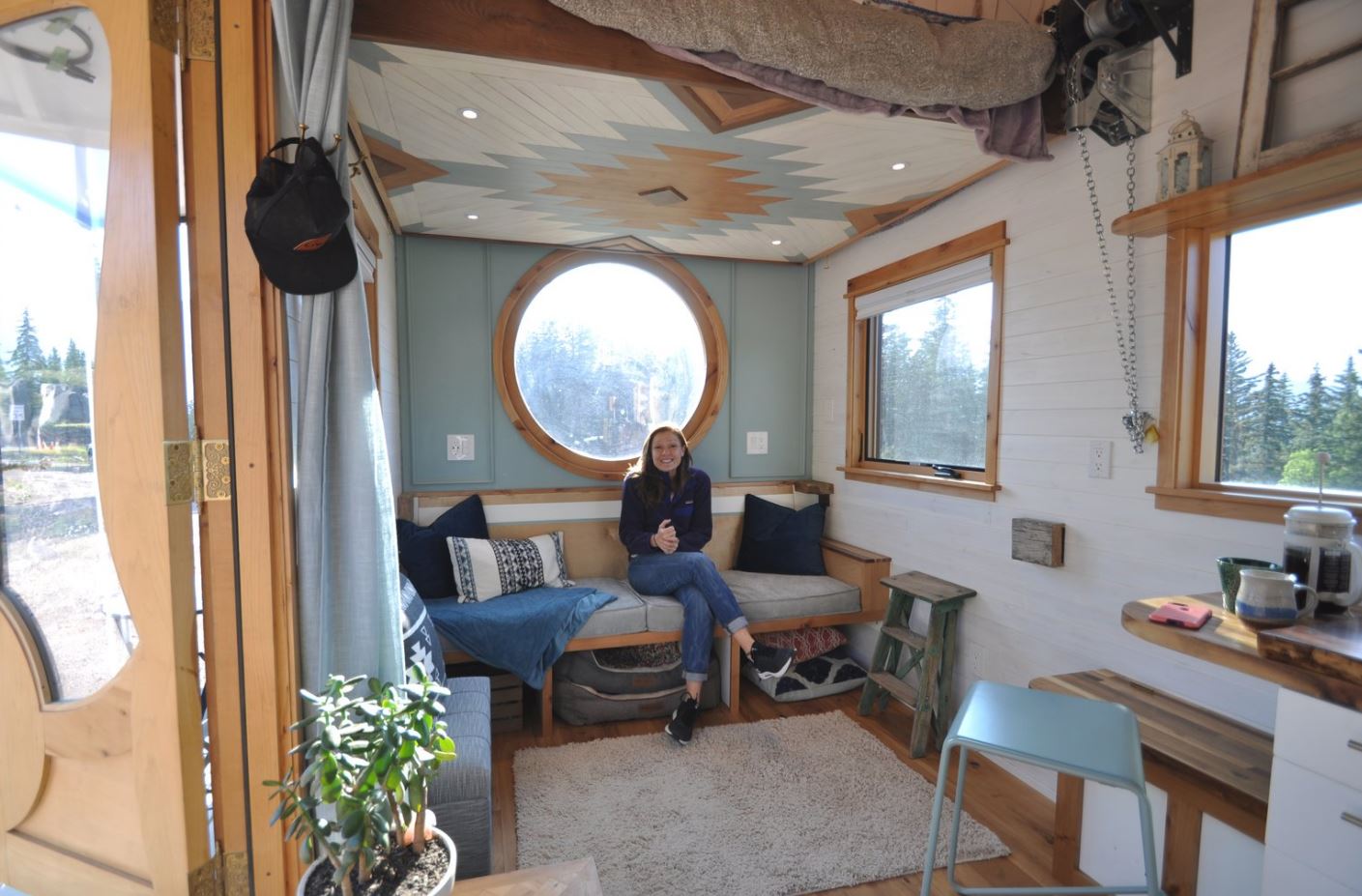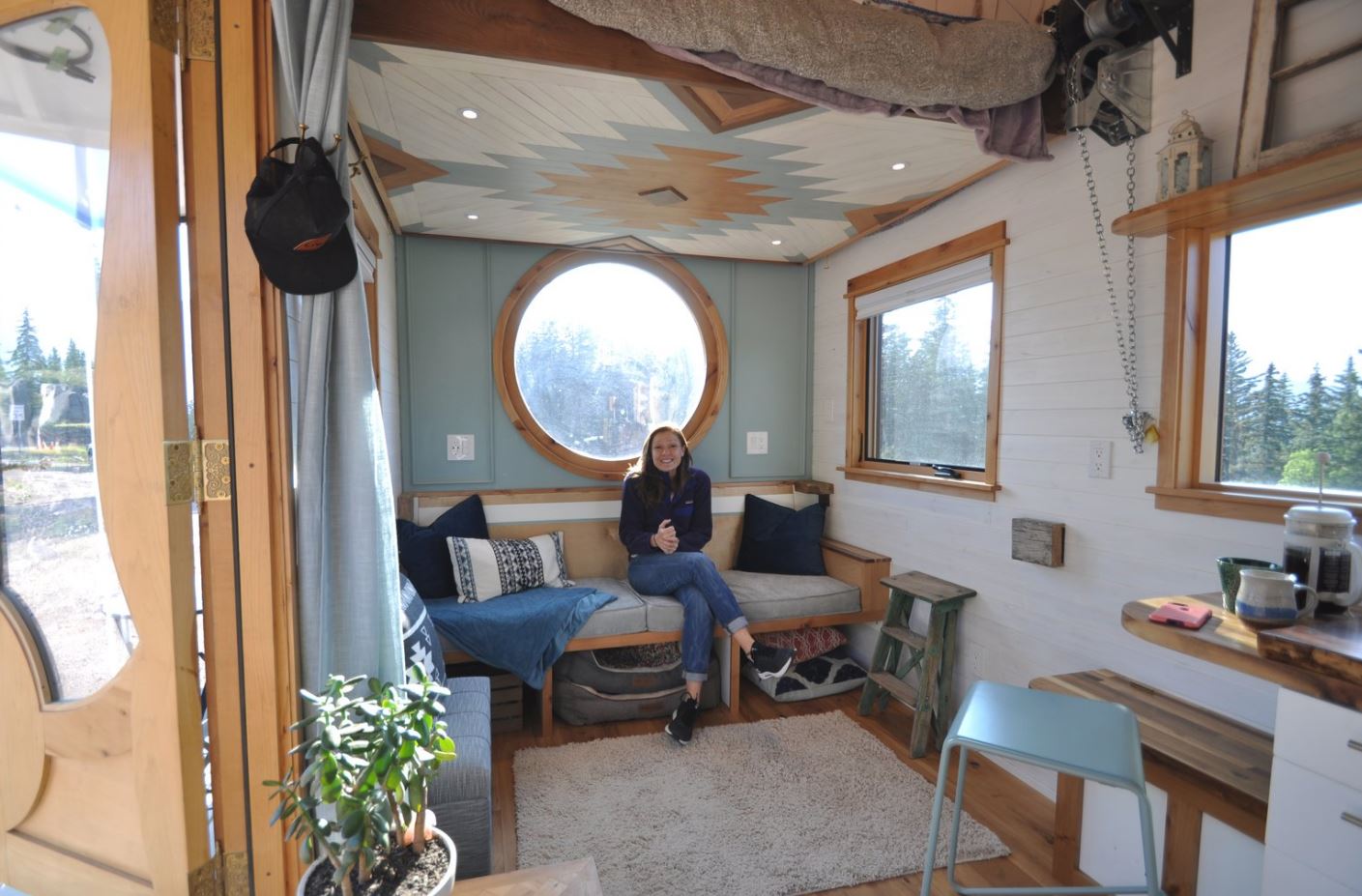 The living area is under a sleeping loft, which is itself a clever elevator bed. It looks massive and quite impressive that the house even supports the bed's weight.
The kitchen is compact but with space for all basic appliances, including a massive refrigerator.
The tables are designed to slide out and extend to the kitchen, and this comes in handy when preparing dishes, eating or even doing some office work.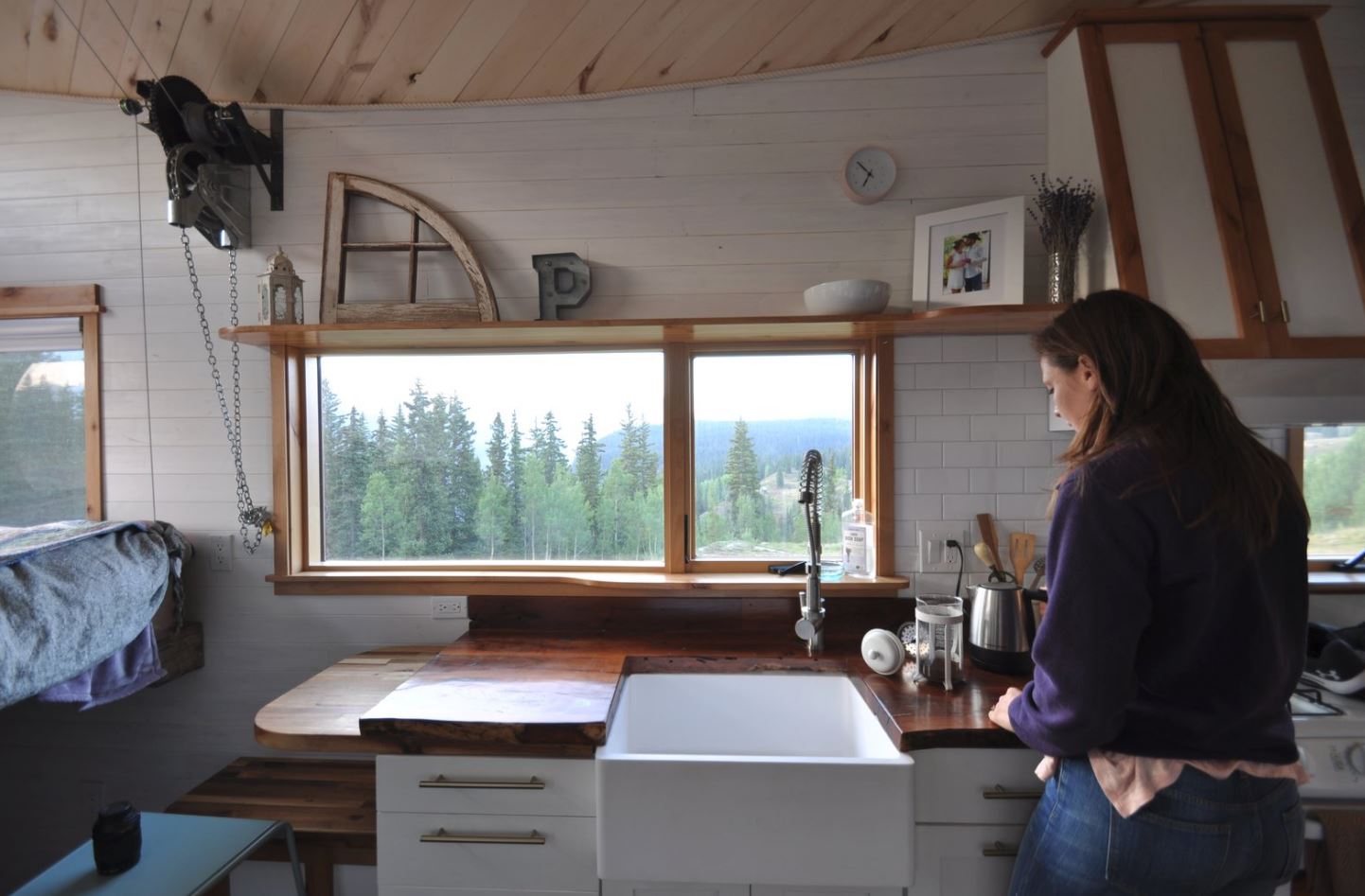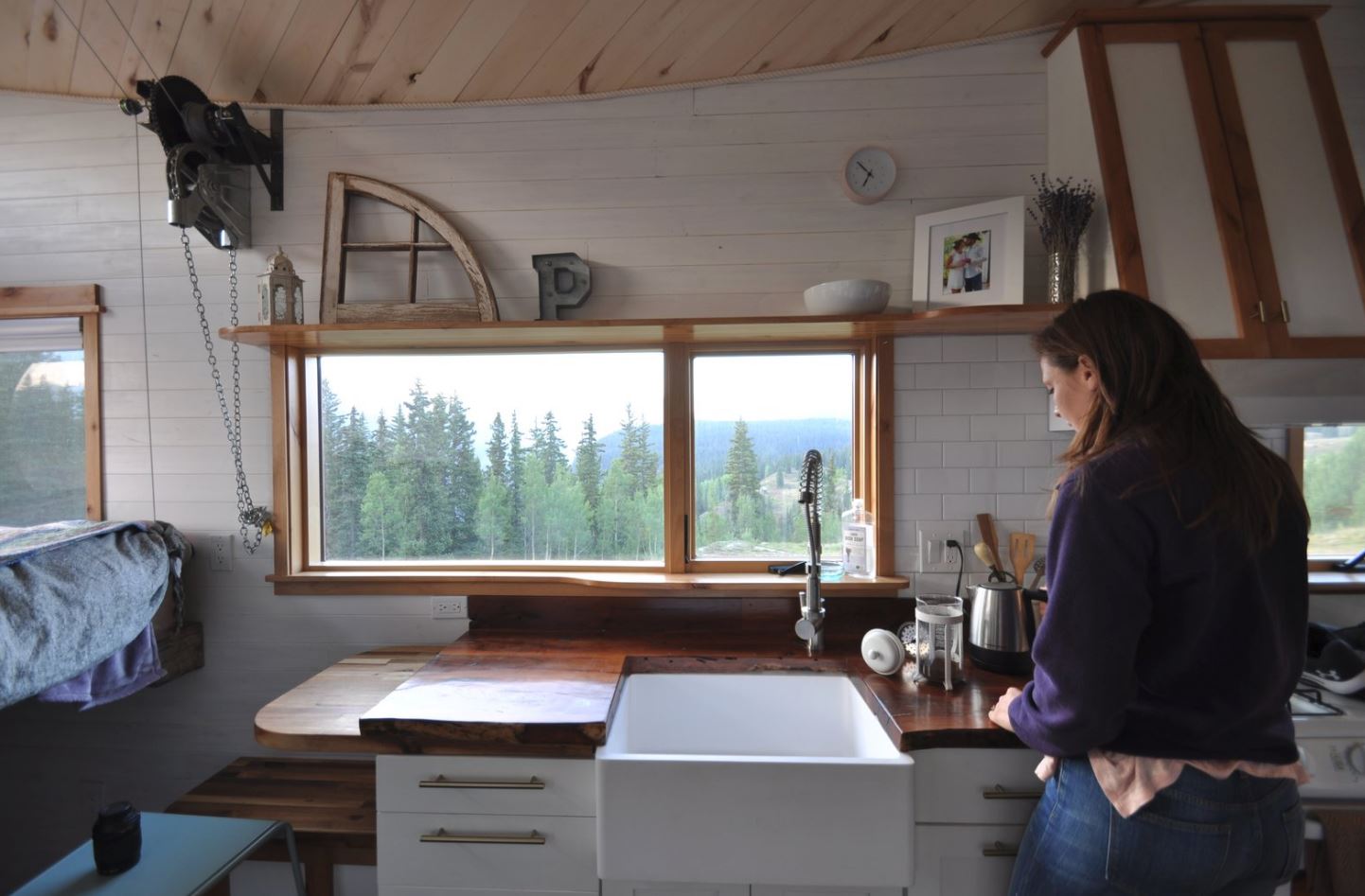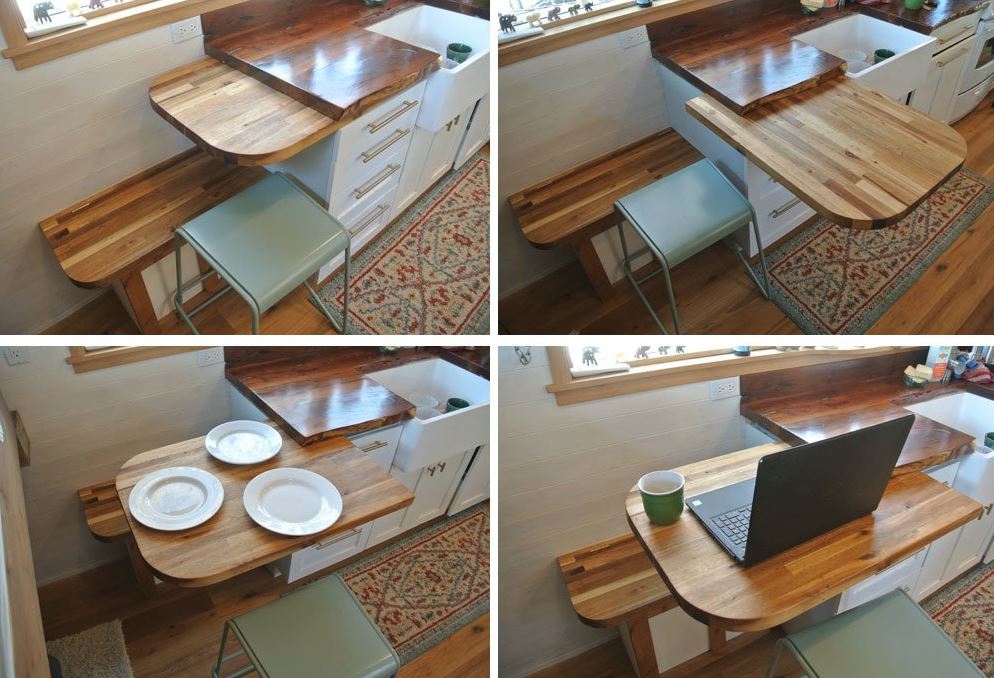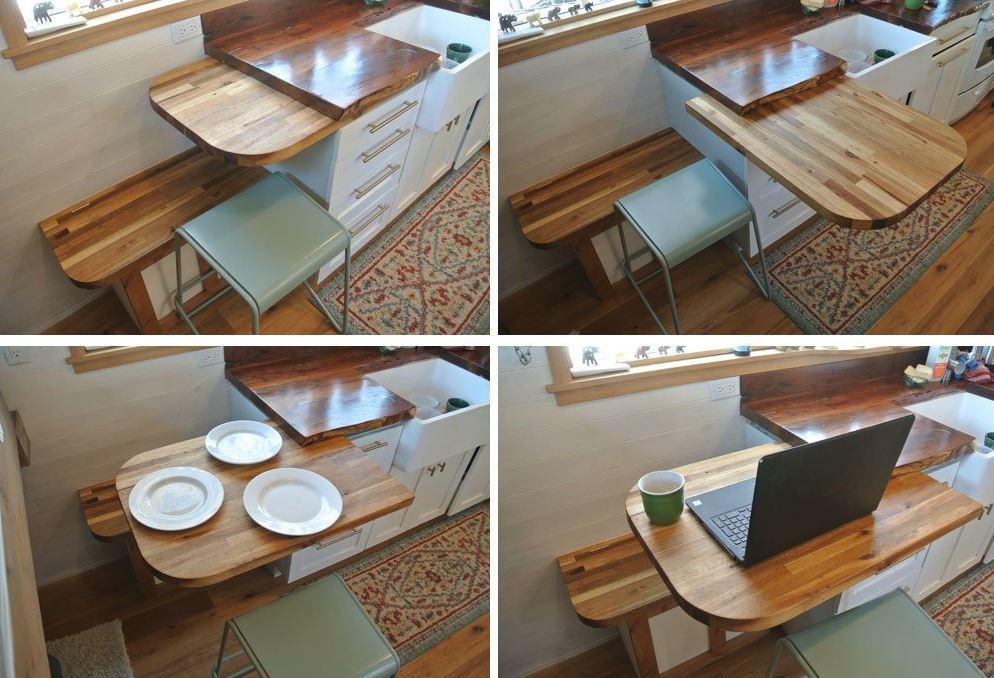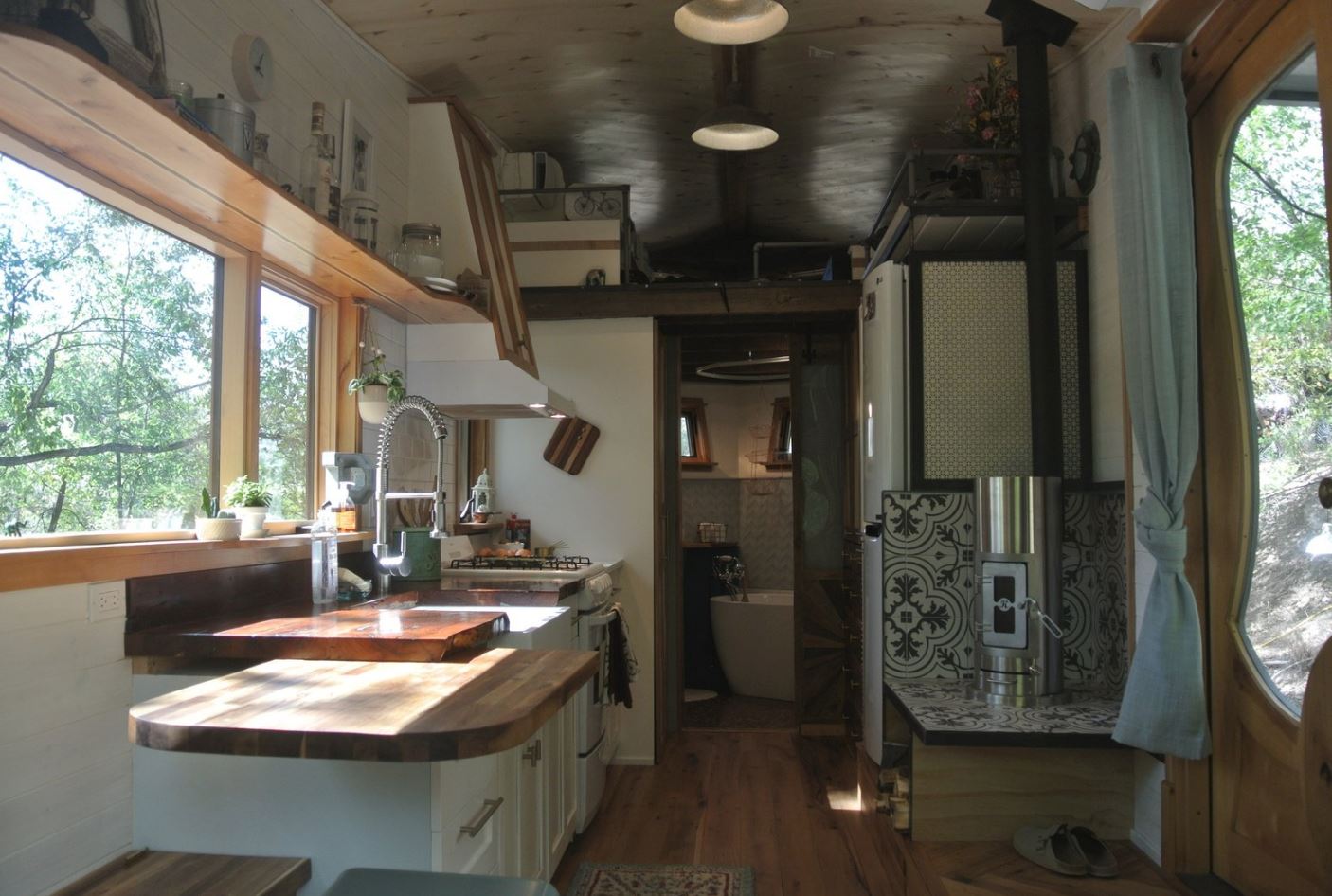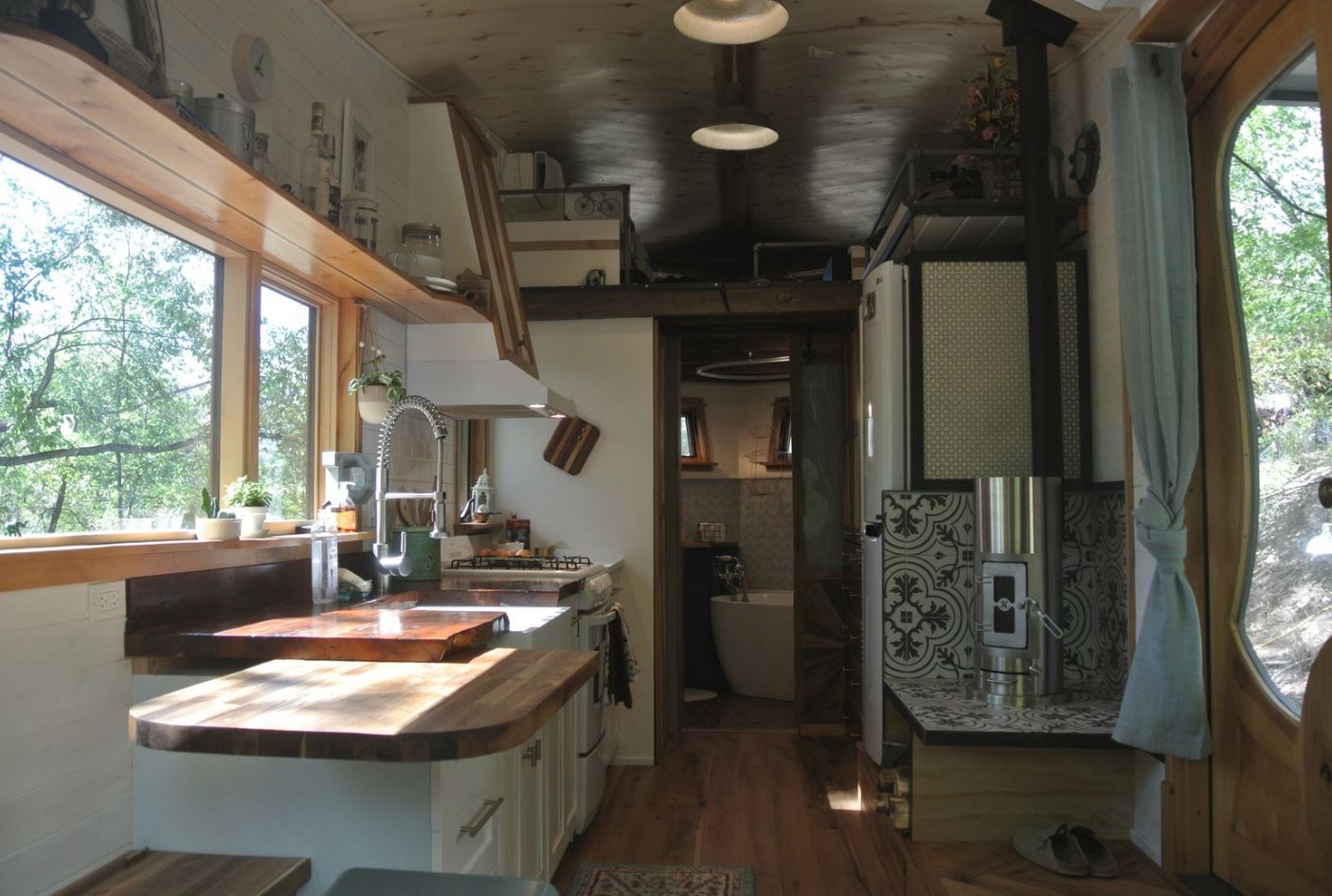 For such a tiny house, the bathroom feels quite adequate, and has enough room to even hold a soaking tub. It is also one of the most beautiful bathrooms you'll see in a tiny house.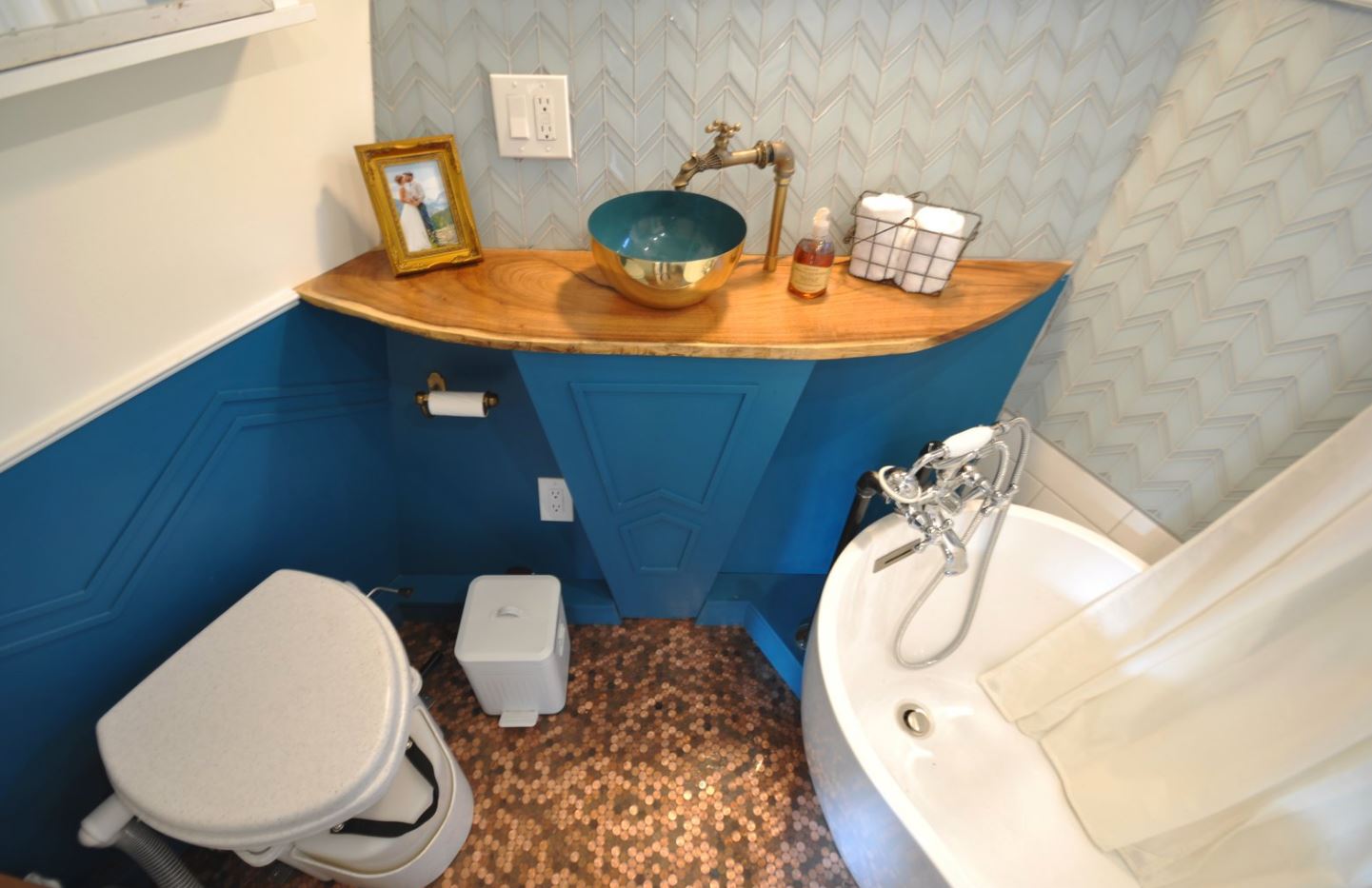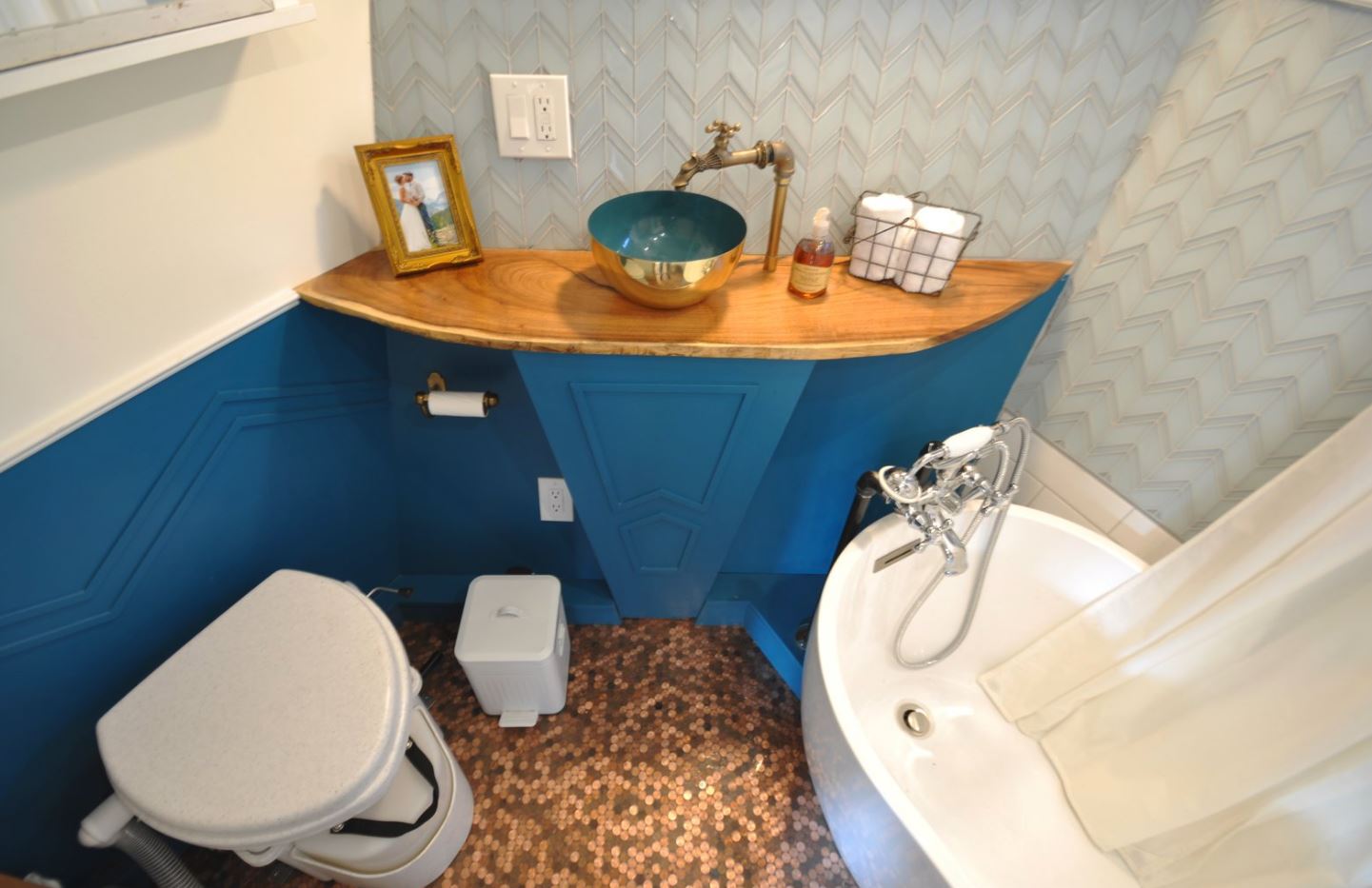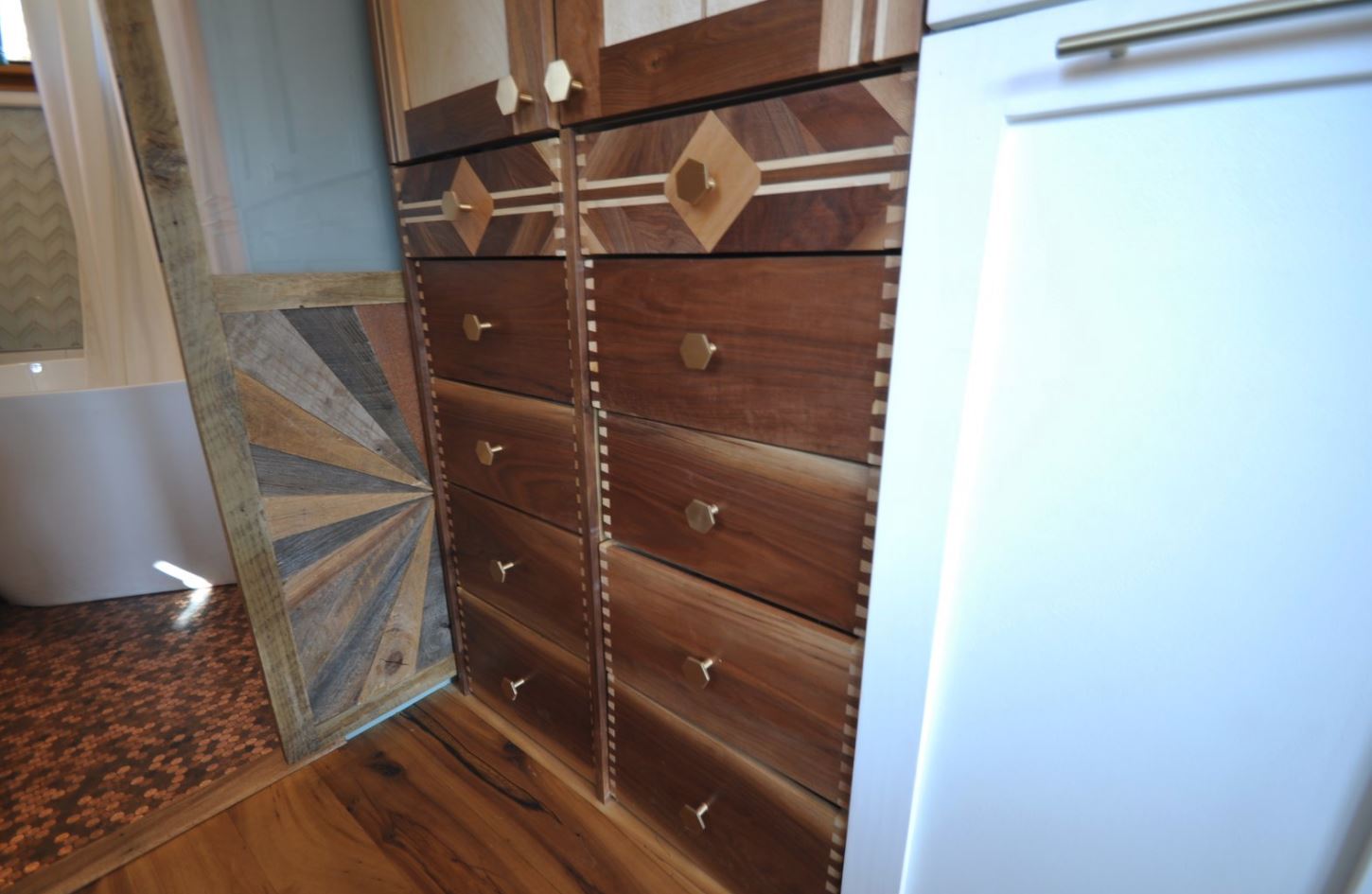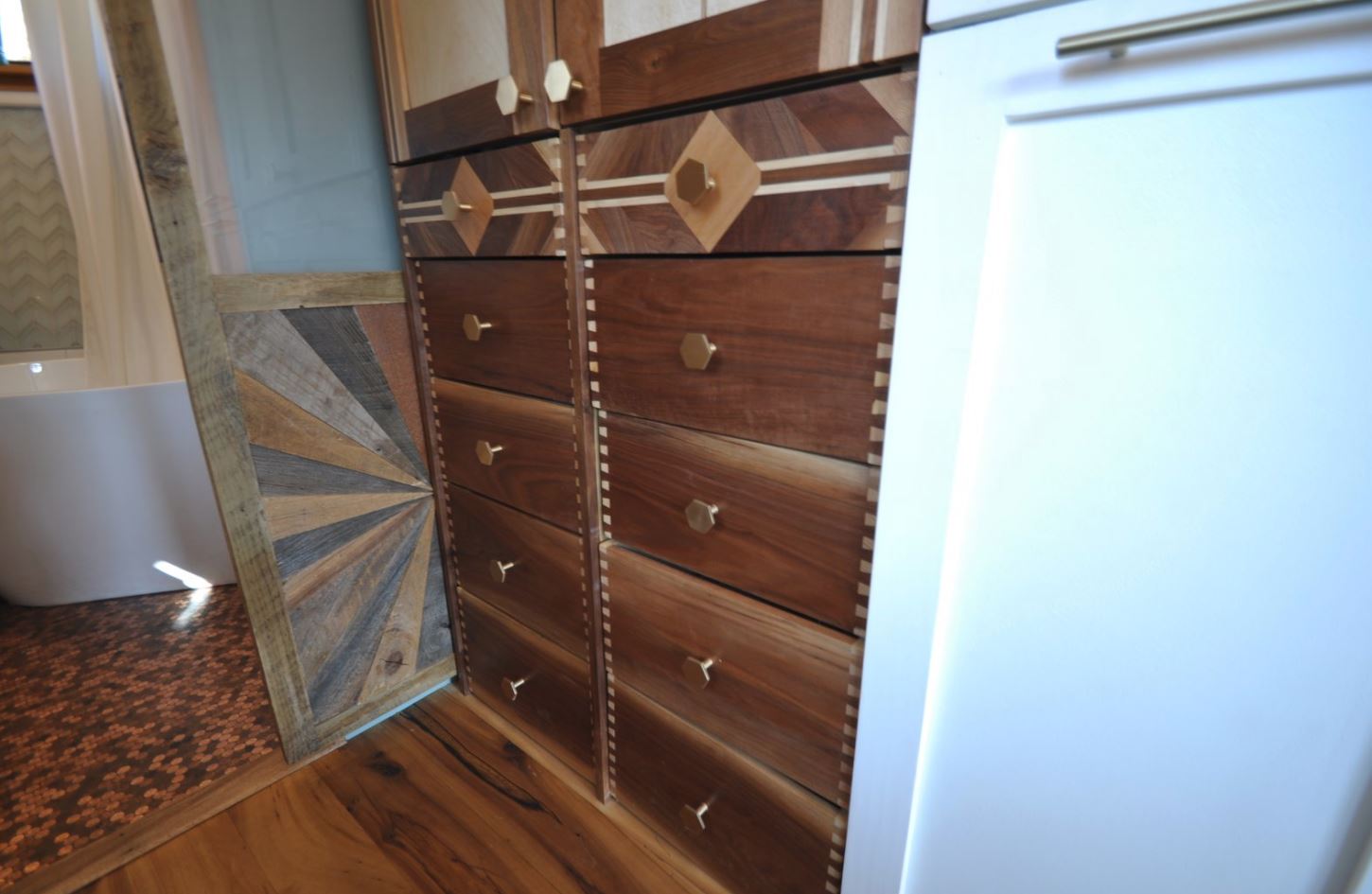 The exterior is also incredibly stunning. And as owner Greg Parham said, "The sun-ray pattern pays homage to the Colorado sun—we have 300+ days of sunshine per year—and the portholes mimic the stars in the desert sky."