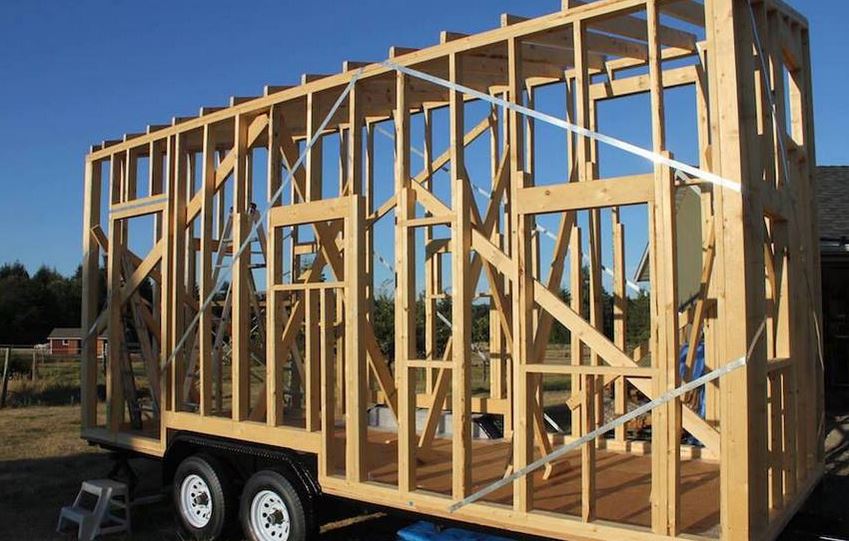 You have made the leap and decided to join the tiny house movement, not just online, but to actually do it. Building your first tiny house.
What many aspiring tiny house owners don't know is just how difficult it can turn out to be. Tiny living is still a niche, and not every state has embraced it. There are hundreds of building codes that govern America and other countries, and they are there to ensure public order and public services are catered for.
Breaking any of these laws or codes can be devastating, especially financially. So it is much better if you don't.
Conduct a ton of research, on the internet and on the ground. Reading blogs like iDownsized will be your logical starting point, but sooner or later you'll have to talk to professionals on the ground.
How to build a tiny house legally?
Here are a few tips.
1. Identify tiny house-friendly location
The first step should be a decision on where you want to live. While it might be impossible for you to move to a different state, it is good to note that housing regulations vary from state to state.
Some states are more favorable for tiny living than others.
For instance, Colorado has eliminated clauses in its building codes that specify the minimum square footage.
Nebraska is also very welcoming to tiny home owners, partly because there is a huge number of mobile homes manufacturers in the state.
North Carolina and South Dakota are other welcoming states, having a low minimum square footage of just 200. Texas is another state where you might find it easy to have your tiny home plans approved.
But if you are a resident of states like New York, Ohio, New Jersey, Alabama and Connecticut, it may not be easy going for you.
Read: Starting a Tiny House Community
2. Understand zoning laws
Another tip for building a tiny house legally is understanding the zoning laws governing a certain area. Remember, the whole state is not governed by a universal laws. You will find restrictions on certain kind of structures in certain areas.
If you are not an expert in this field, contact the local zoning department. A realtor may also be of help if you are interested in buying not building.
3. The tiny house camping loophole
When the laws and regulations become too many, you may be tempted to ignore some of them and use the excuse of camping whenever someone asks. This can be quite believable especially if your tiny dwelling is on wheels.
However, to ensure that you are on the right side of the law, you'll need to know what regulations govern camping in certain areas. Some cities totally outlaw camping, which can leave you in deep problems.
In other areas, they place a limit on the number of days you can camp in a single spot. Usually 2-30 days. While in theory it is possible to keep changing spots, the final decision on whether you are breaking the law will be down to real humans, and you're likely to not fool them for long.
Read: 10 Tiny House Bathroom Ideas
4. Tiny house is on wheels, laws don't apply
My tiny house is on wheels, I'm I regulated by the same laws and building codes? Technically I can pack up and leave for another spot.
There is a lot of grey areas in this one. Technocrats are often confused and you can make a very feasible argument.
While some cities or states may be lenient, especially for temporary dwellings, others will tell you straight that your tiny house is a home and needs to be treated like one.
5. Tiny house required amenities
Another way to ensure that your tiny house is on the right side of the law, is to ensure it meets the minimum requirements for a habitat.
For instance, the International Code Council lists things like:
Minimum ceiling height – Not less than 6 feet 8 inches.
For bathrooms, toilets and kitchens, it's a bit lower at 6 feet 4 inches.
Minimum loft area – Not less than 35 square feet.
Loft stairs – Not less than 17 inches in width, with a headroom larger or equal to 6 feet 2 inches.
Plumbing – At least one separate bathroom.
Windows – Must meet standards for emergency exit.
Most regulations are common sense, but if ever in doubt, it is advisable to consult an expert. You may save yourself a lot of legal trouble.
Now read: Tiny House with Sliding Roof Brings the Indoors Out