The creativity in the tiny house business is amazing.
One Ecuadorian design firm, El Sindicato Arquitectura, has built a tiny house that can be installed on the rooftops of city buildings.
Dubbed Casa Parásito (Parasite House), the house is only 12 square metres, and occupies a tiny space on the roof of an existing building in the San Juan neighborhood of Ecuador's capital Quito.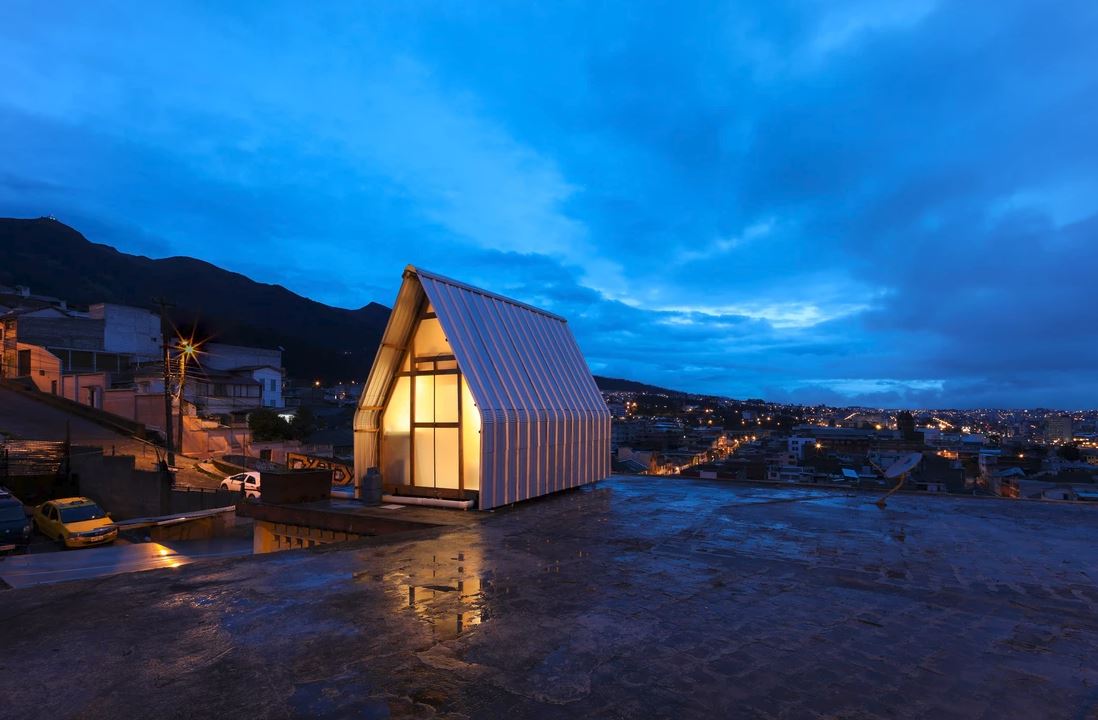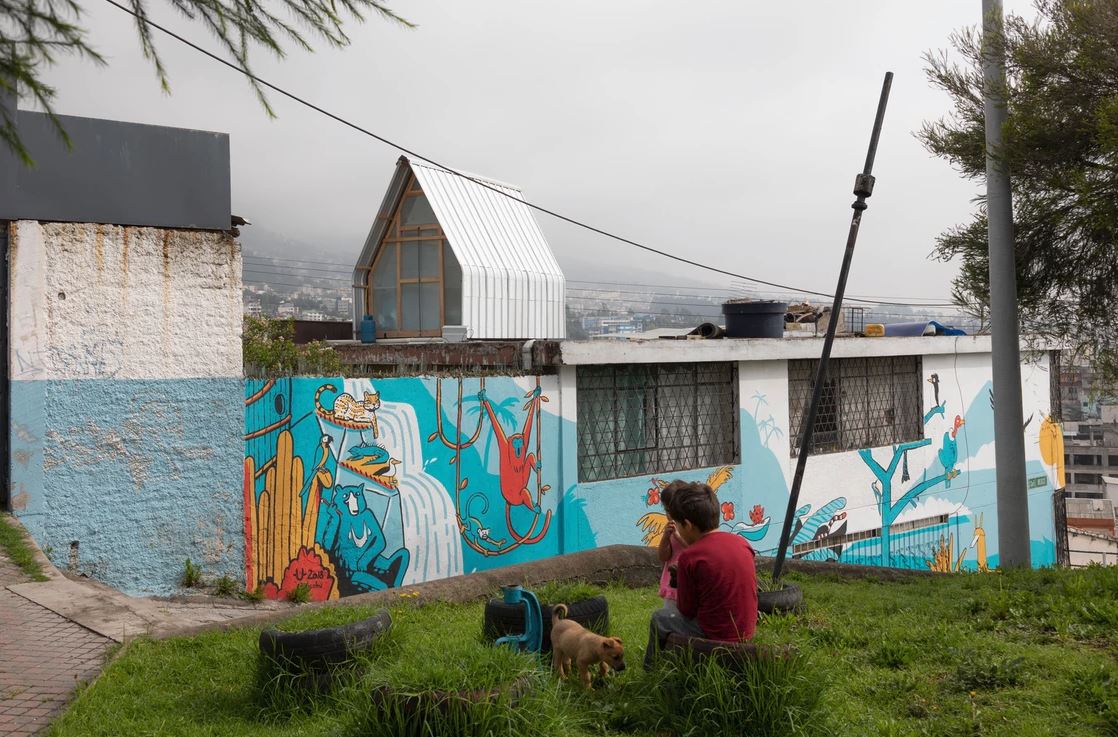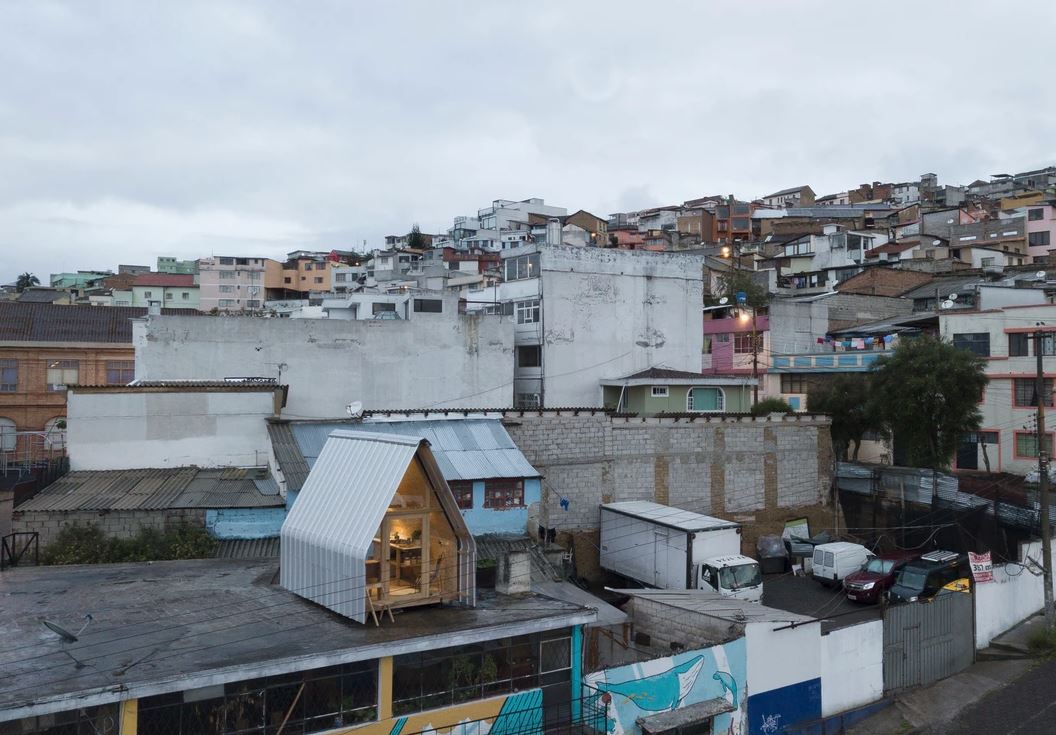 "Although it is possible to build the project in urban or rural plots without existing constructions, ideally its construction should occur on underused rooftops of urban edifications that are structurally sound," El Sindicato Arquitectura explains.
"Buildings where one can connect to the existing water, waste and electrical grids. In this way, we can contribute to the densification of the city from a very small scale, with a minimum of economic investment and use of resources, as well as contributing to the conservation of the architectural heritage."
The tiny house uses the classic A-frame, and has steel cladding.
A huge part of the interior is taken up by the living area, but there is a kitchenette with a propane stove, sink and fridge.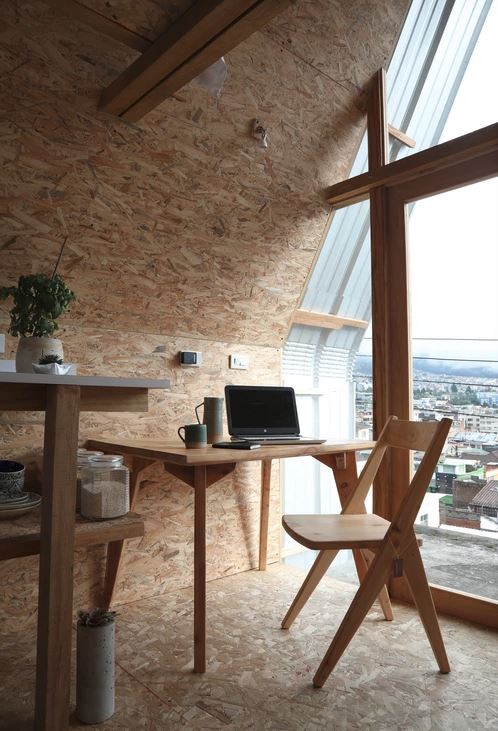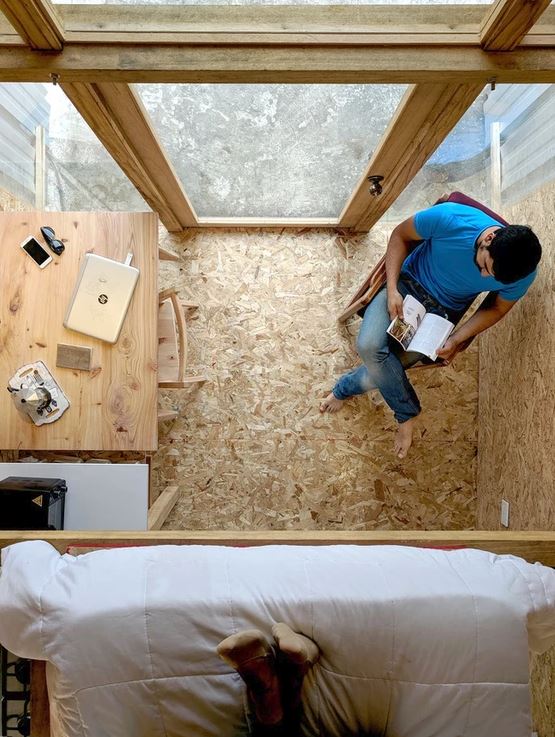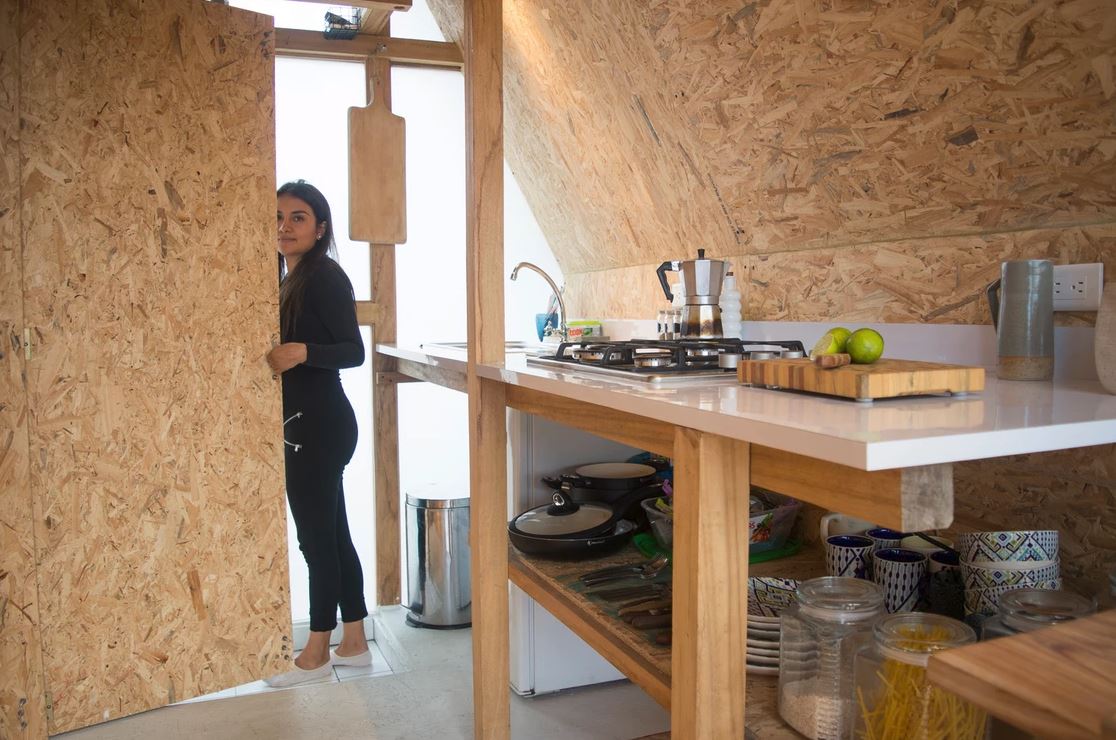 There is also a bathroom with shower and toilet.
The loft-style sleeping area is raised.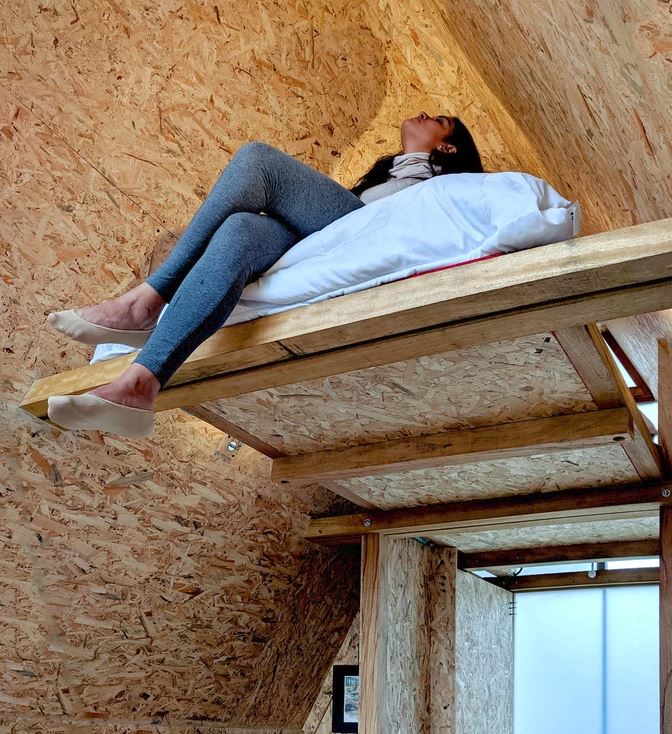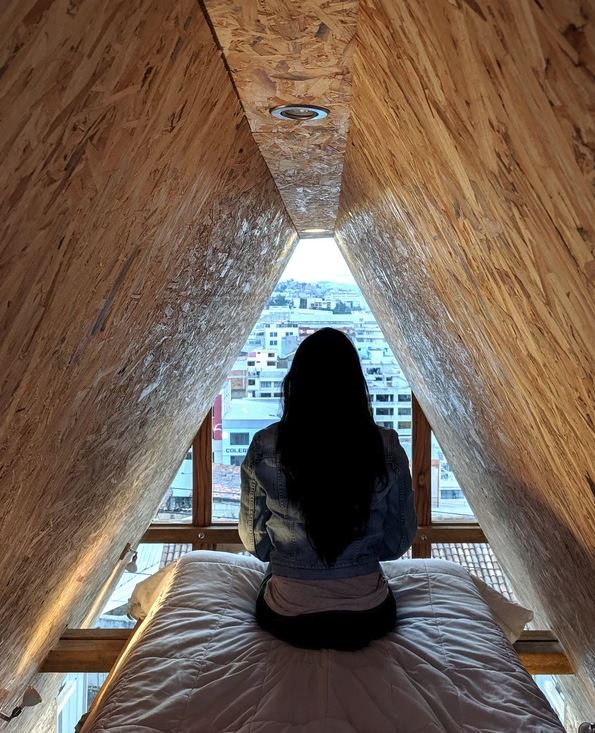 No word yet on how much this will cost.