Zack Giffin biography

Real Name: Zack Giffin
Occupation: Pro-skier, TV host
Birth Place: Colorado
Marital Status: Partner – Molly Baker
Age: 39
Nationality: American
Zack Giffin is the co-host of popular American reality TV series, Tiny House Nation. The show already has 5 seasons under its belt, with a 6th season reportedly given the green-light. Some of the seasons are available on Netflix.
Zack Giffin has hosted the show alongside John Weisbarth since the first season. They travel across the United States, building or re-designing and showcasing tiny houses.
As the tiny movement grows, and the show's popularity with it, there is genuine interest about the lives of the people behind it.
So, here's everything we know about Zack Giffin.
---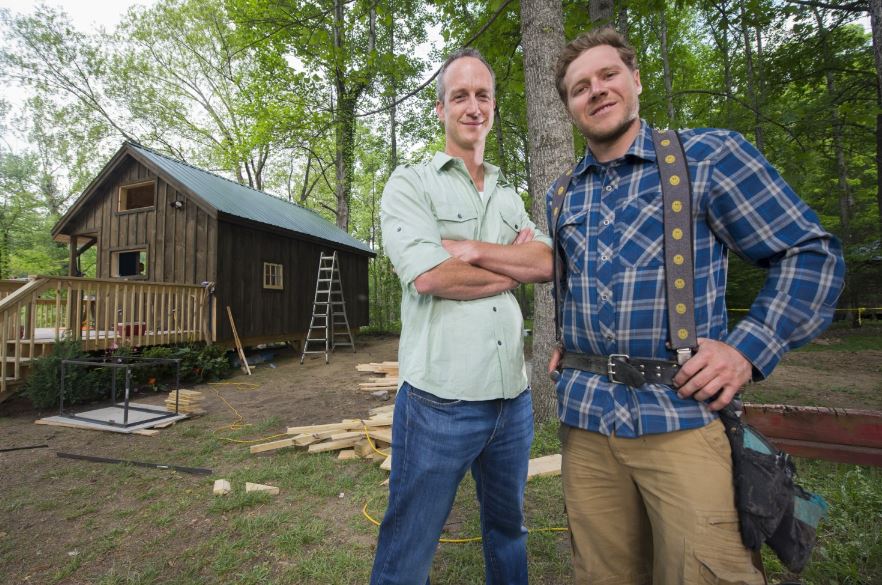 Before he started his high profile career as a TV host, Zack was already a pro skier. He grew up in the small town of Gold Hill, Colorado, which is literally the best state for this kind of sport. He was surrounded by many men in the profession, but it was his grandfather who often used to take him skiing as an excuse to drive in the mountains.
The whole family also regularly went to Eldora to ski. Zack, who is a middle child between two boys, credits a lot of his success on his brothers. His older brother led the way, as the younger one kept him on his toes. This competition drove him to 'pro' status.
"My inspiration came from my brothers. My older brother led the way and showed us what was possible. He gave me something to work toward. My little brother was phenomenally gifted and was trying to overtake my position as his older brother involved in skiing. Together, and with our friends, we built our skill sets," he once told the Colorado Ski blog.
---
Even before Zack got his TV job, he was already living in a tiny house with his partner Molly Baker, who is herself a professional skier.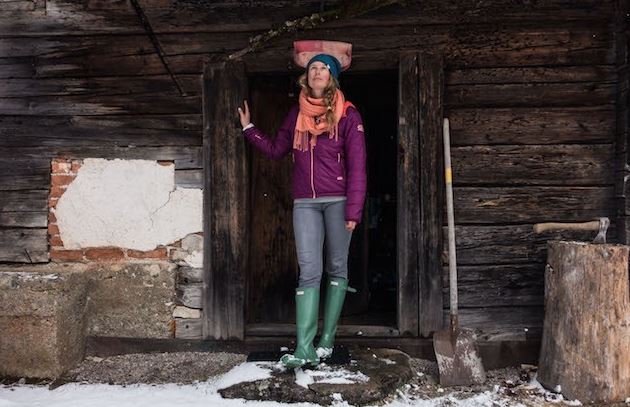 In 2011, Zack and his partner had an idea to go on the road and film. He owned a van that had a wood stove, but decided it would be unsuitable describing it as too 'ski bum'. Renting an RV for extended periods also proved to be beyond their means.
They then settled on building their own tiny house. Zack, already a gifted builder, bundled together some friends and family and had the house complete in just over 7 weeks. Lucky for them they had a sponsor (Outdoor Research) who funded the project.
Their first trip was the opening day at Silverton, a trip they documented in a 20 minutes film; Livin' Tiny: A Quest For Powder.

The film also captures their building process.
---
Living in a tiny house himself, FYI cable channel found a perfect host for their new show dedicated to the tiny movement. He is unique in that not only does he host the show but also gets involved in some of the building, not just for the camera, but rather by virtue of being a carpenter.
Before Tiny House Nation, Zack had done video projects for ESPN, Skiing and Powder magazine. He had also been featured on every major ski magazine.
---
To recap, here are 10 things you din't know about Zack Giffin.
1. Zack Giffin is a professional skier.
2. He grew up in Colorado, the best skiing state in the US.
3. He is also dating a professional skier – Molly Baker.
4. He is the middle child with 2 brothers.
5. He is a talented builder/carpenter.
6. He also likes cycling and once confessed to owning many bikes.
7. He likes painting.
8. He also likes reading and playing the guitar.
9. His feet have been deformed by ski boots.
10. Favorite meal: Spaghetti and Oatmeal
---
Here's a tour of Zack and Molly's tiny house.