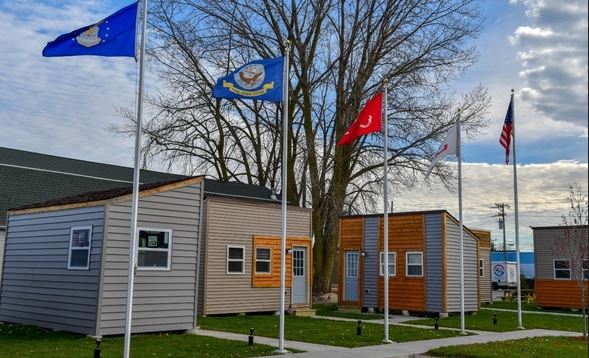 As we remember our veterans this month, Americans are called upon to help with whatever little they have.
Veterans Outreach of Wisconsin (VOW), started in 2014 as a food and furniture donation organization for veterans, is stepping up once again.
Three years after founding, in 2017, VOW went on to open one of the most successful tiny home villages for homeless veterans in America. This is in Southeast Wisconsin.
They are now on an expansion drive, and on November 11 at 7pm at the Wartburg Auditorium at Carthage College, VOW Director of Development Fiona Murphy will be talking about their plans to expand to Milwaukee.
The event is free, but tickets are required for entry. Get them here.