In our continuing series of looking at unique and stunning Airbnb rentals around America and the world, today we land in Virginia. It is a beautiful state – not known exactly for its tiny living movement, but getting there.
Check out: 5 Unique Airbnb Tiny House Accomodations in the UK
Here we look at 5 awesome Airbnb tiny properties around Virginia that are available for booking over the next few weeks and months.
---
If you happen to have been trapped indoors or within city walls, perhaps reconnecting with nature will serve you well.
This treehouse in Richmond is perfect for camping. It has been named one of the 'Top 20 Places to Stay in VA', and it's easy to see why.
The treehouse can accommodate up to 6 guests, which makes it perfect for a weekend getaway with friends. It is also pet friendly.
As if the location is not enough, there are complimentary bikes on site to help you even connect better with nature. It's also the perfect place for a bonfire, and guests are encouraged to take up the opportunity.
This property starts at $263 a night, but it is completely worth it.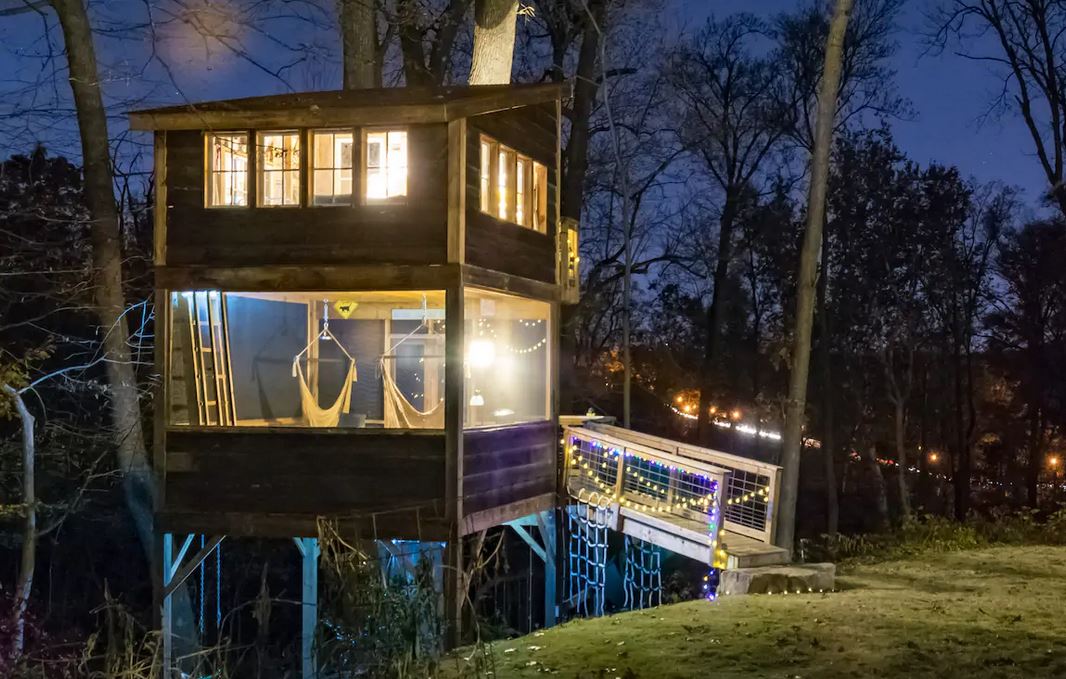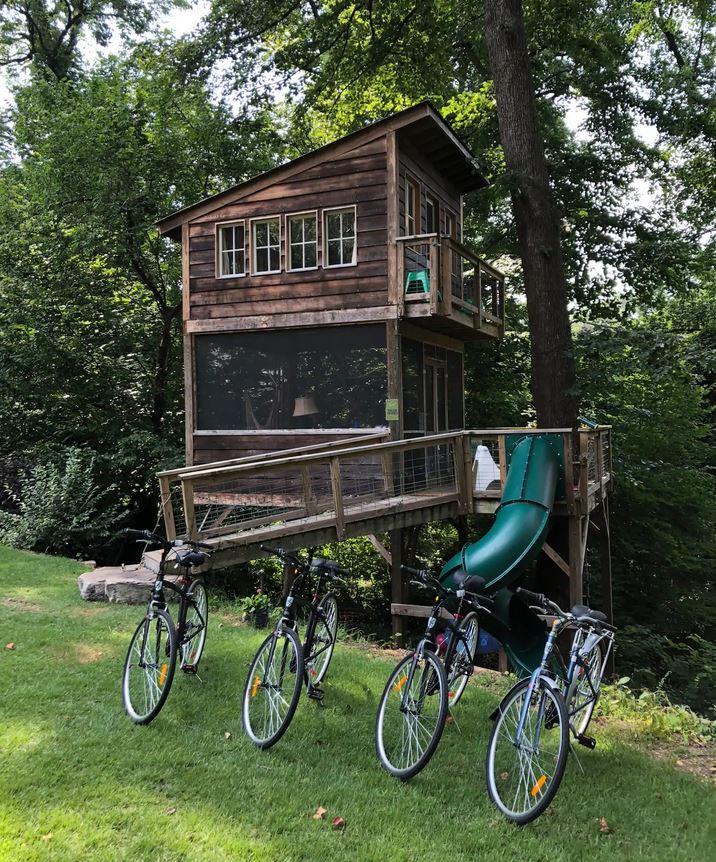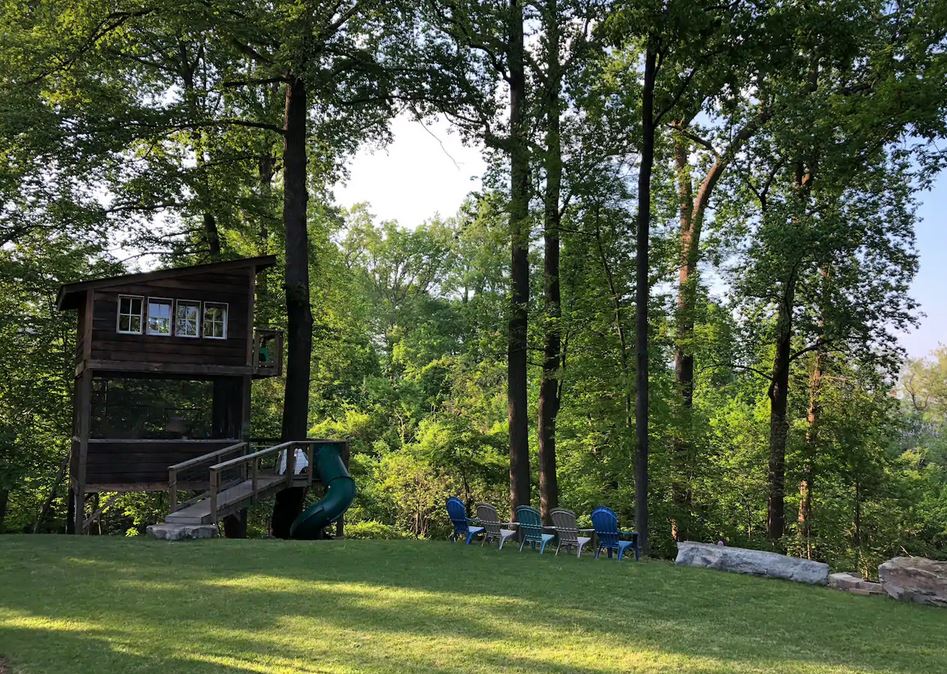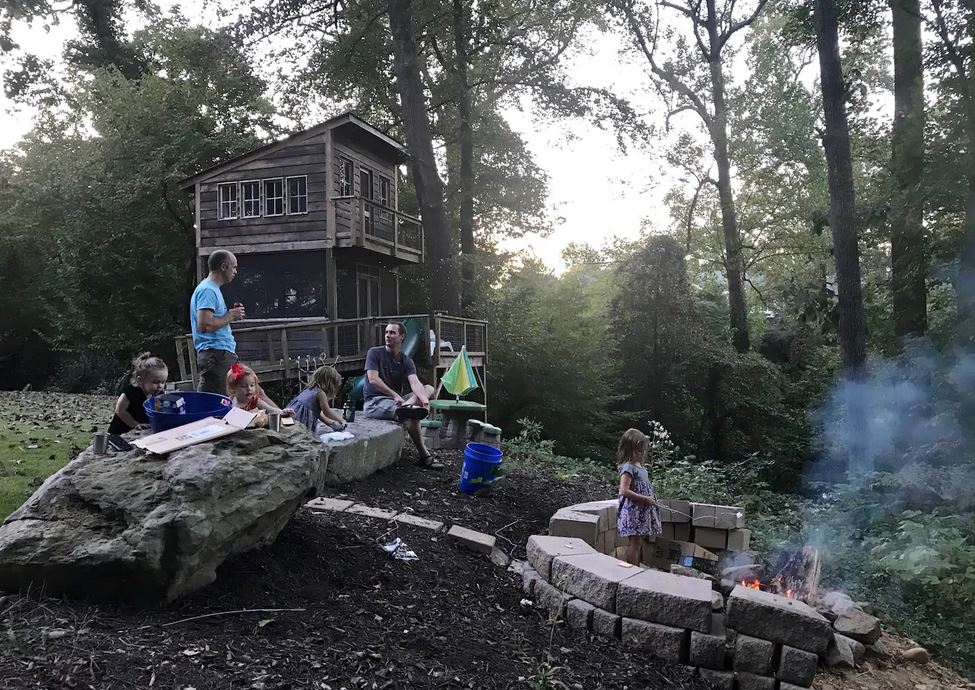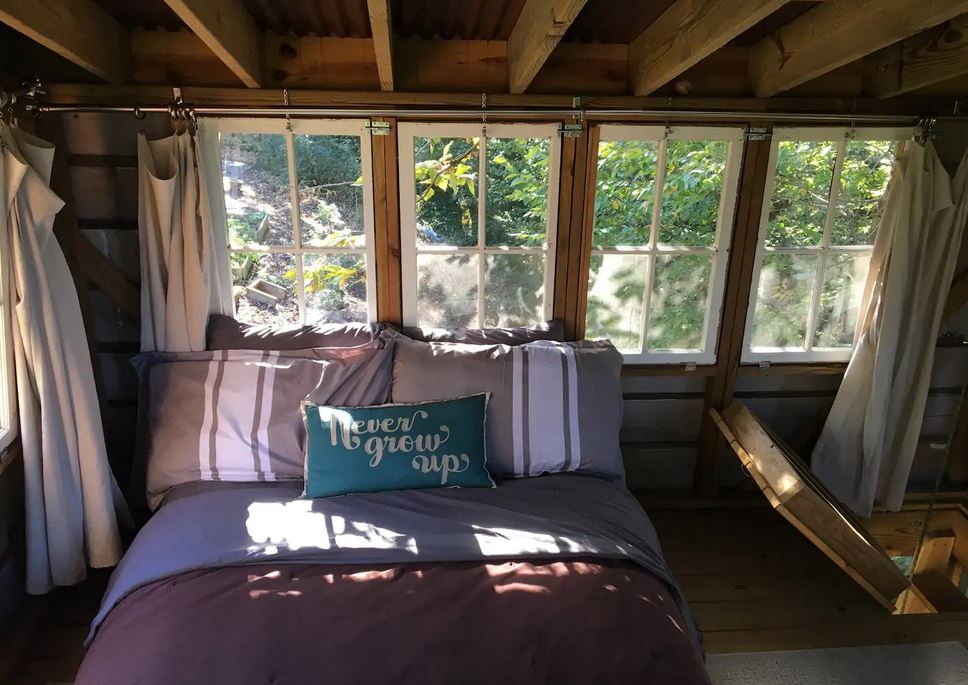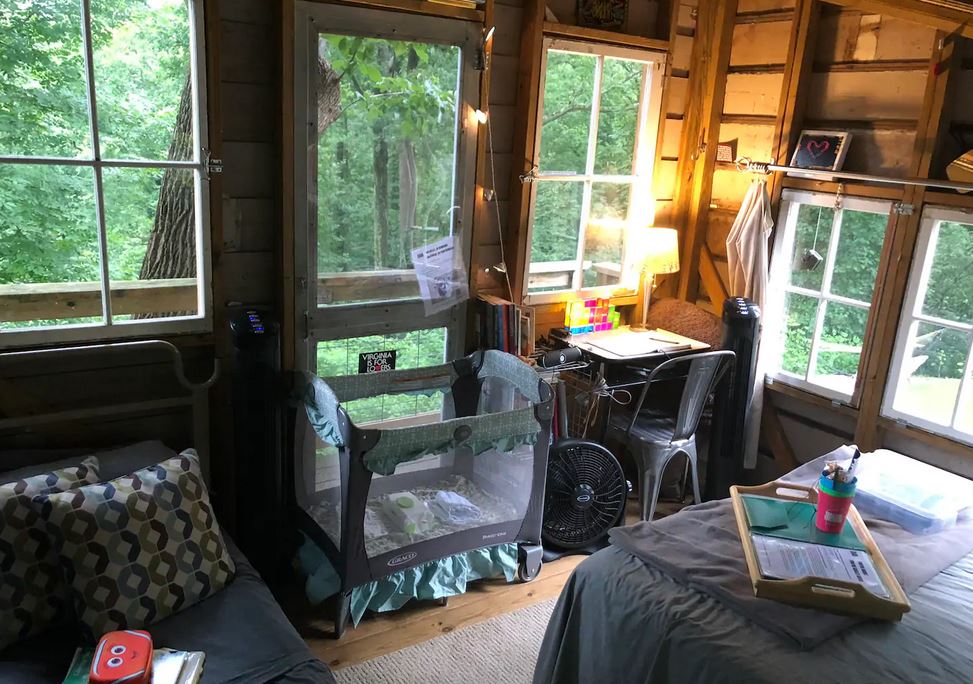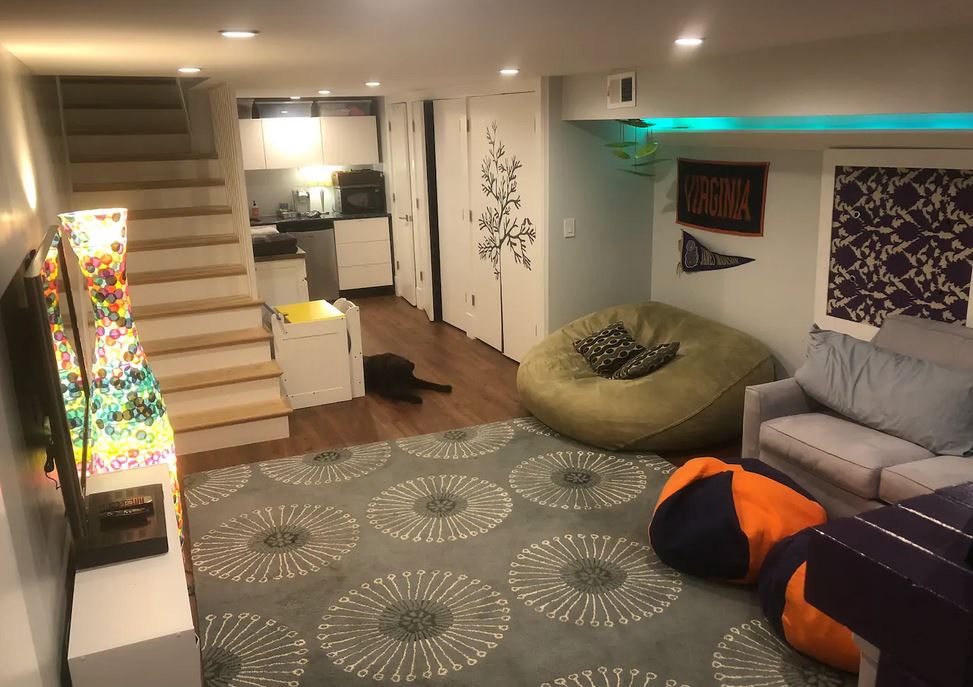 ---
If you are looking for a different kind of experience, why don't you try this houseboat, also located in Richmond, Virginia.
With an almost perfect rating on Airbnb, the houseboat named GiaMaria is perfect for both a weekend getaway or even a whole week stay.
According to its host, "My plan was for the GiaMaria to offer a total living space, where you can cook a full gourmet meal and dance in the main saloon. She is not just a place to stay where you don't know who is in the next room to you, but a safe and quiet place where you can relax, stay warm or cool depending on the seasons and still get away from that "beaten path." For all practicable purposes, you will be experiencing living in a "tiny house" but it won't feel like it because the GiaMaria is really quite roomy."
The houseboat can host 4 guests and starts at $113 a night.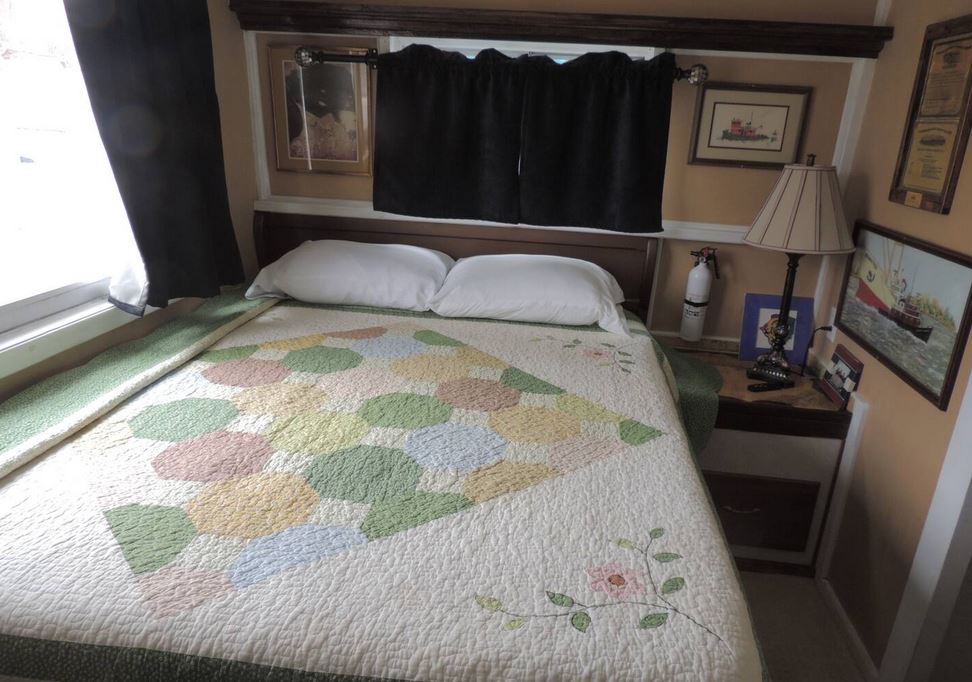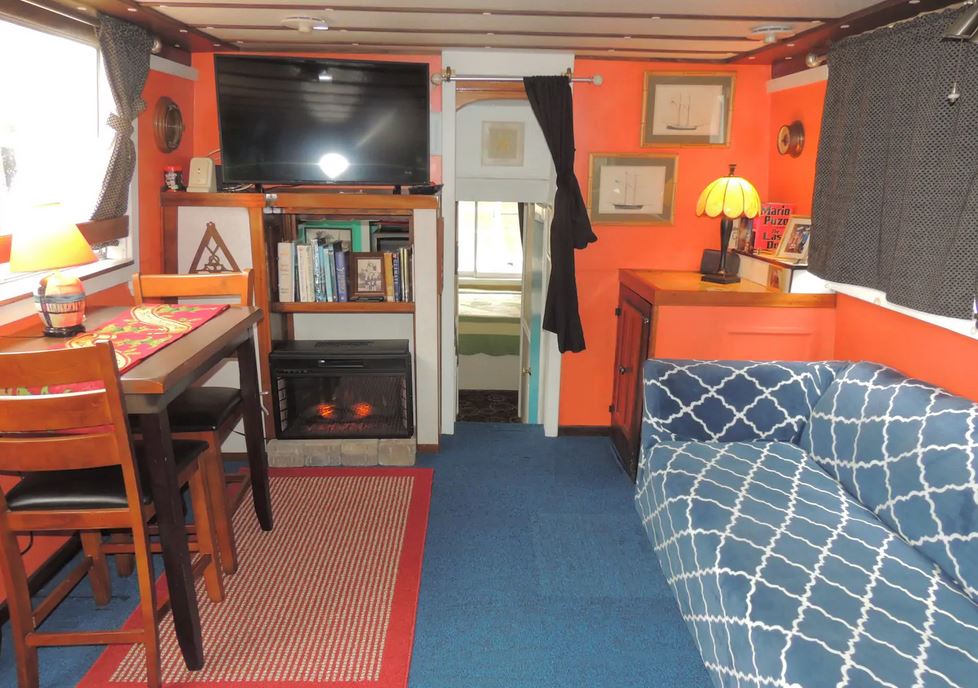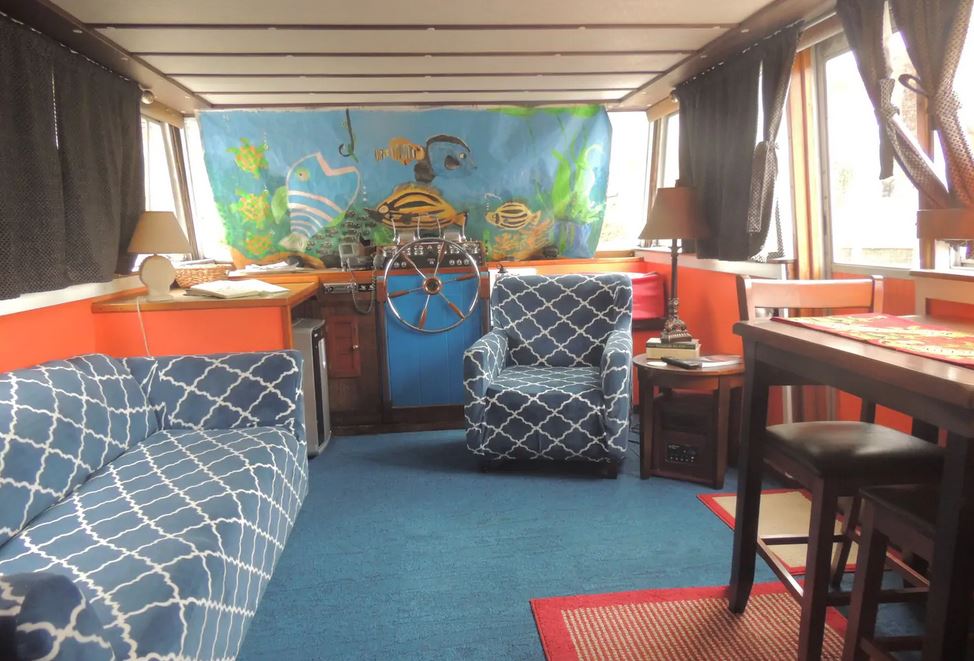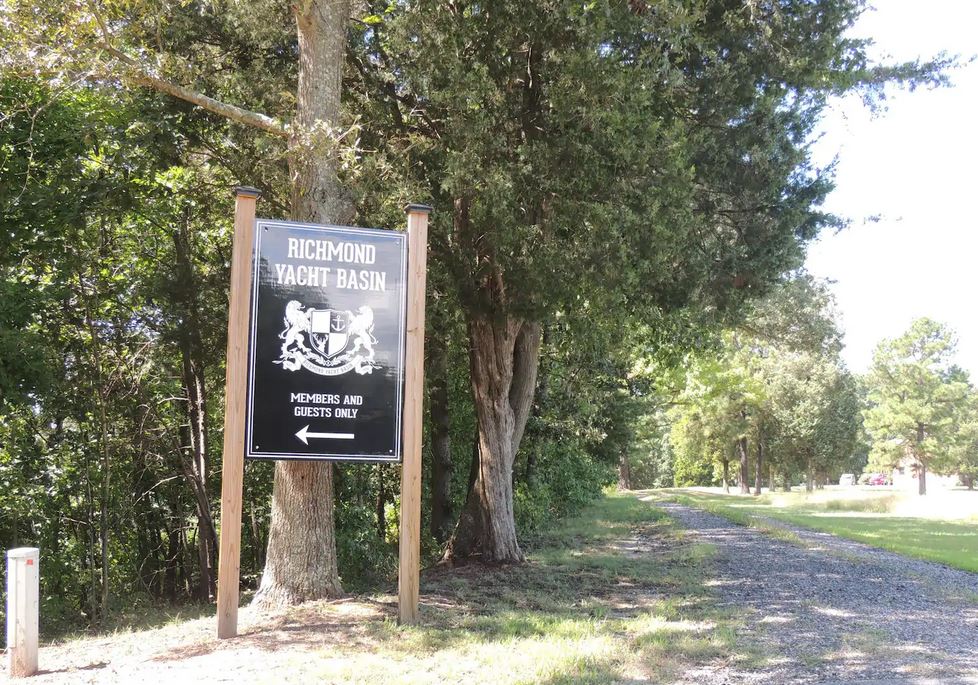 ---
This cabin is located on a working family farm, only 6 miles from the heart of Richmond.
You will get to enjoy the relaxation and slow pace you are looking for, while also being within 10 minutes of shops and restaurants.
Here, you will be able to interact with horses and chickens let loose on the 30 acre farm everyday. The cabin itself is a bit bigger than a typical tiny house, with 400 square feet of indoor space and an additional 200 square feet of loft space.
The cabin can hold up to 4 guests, starting at $200 a night.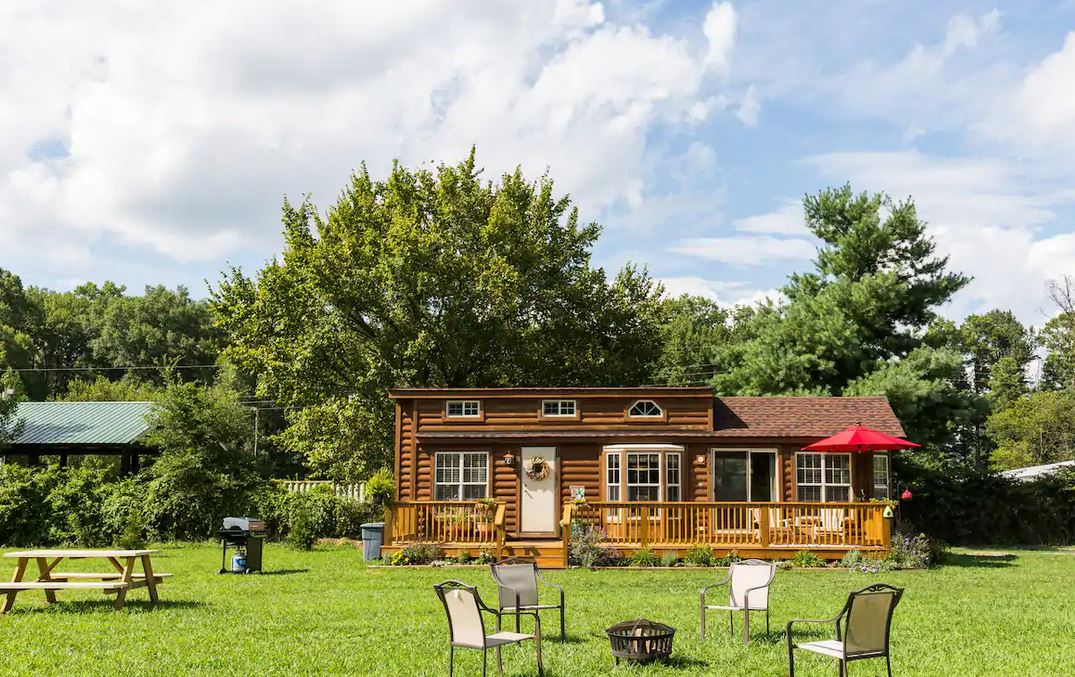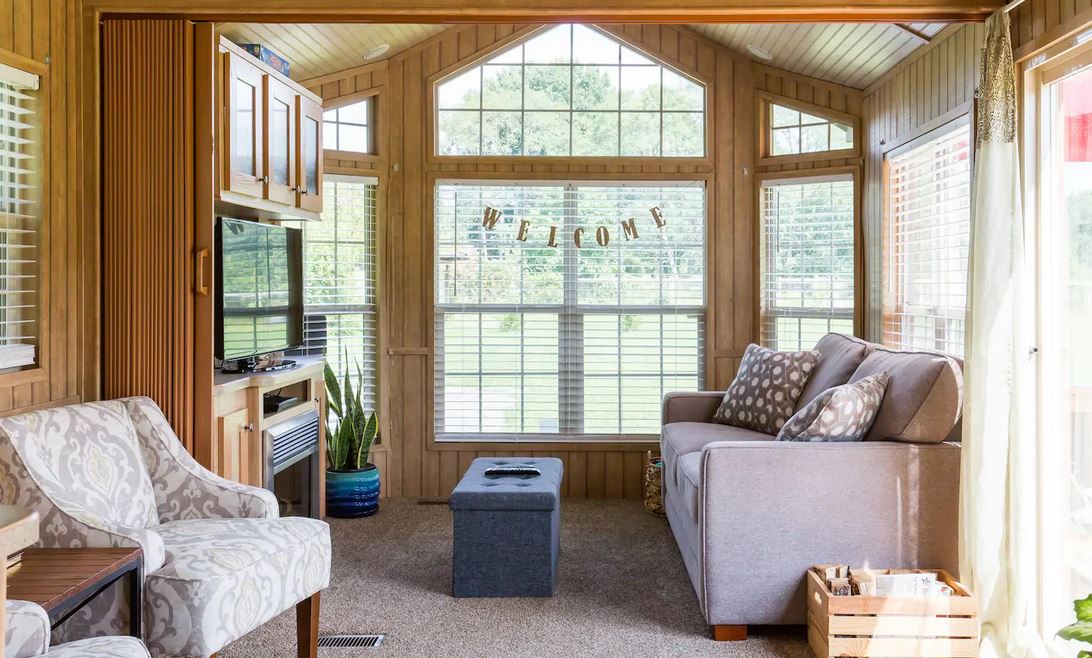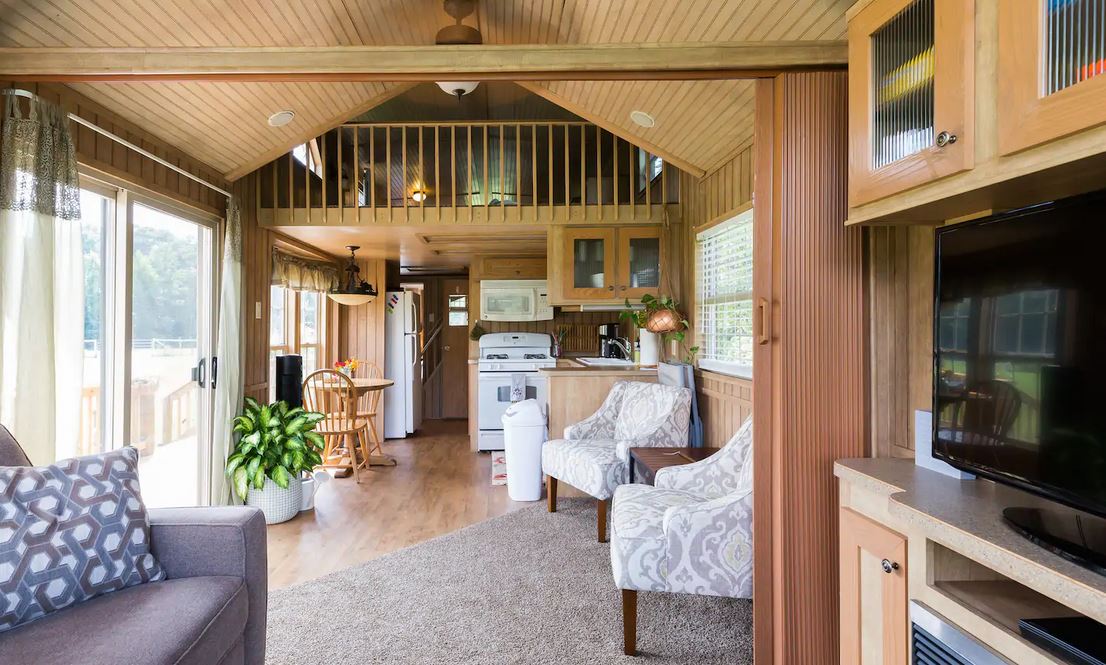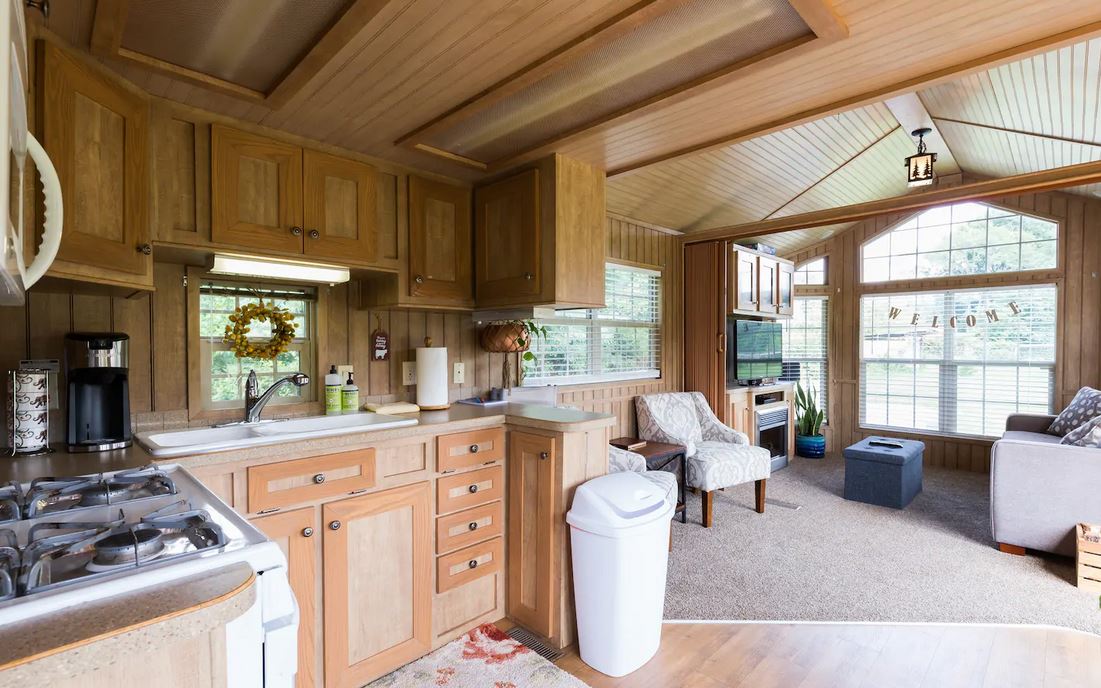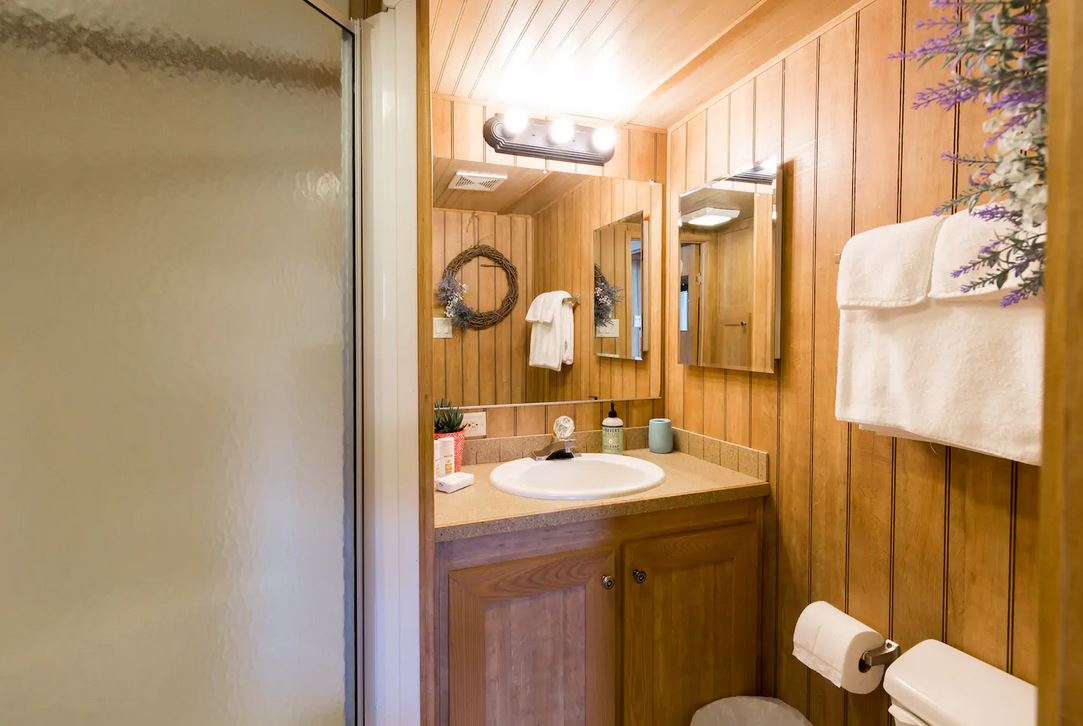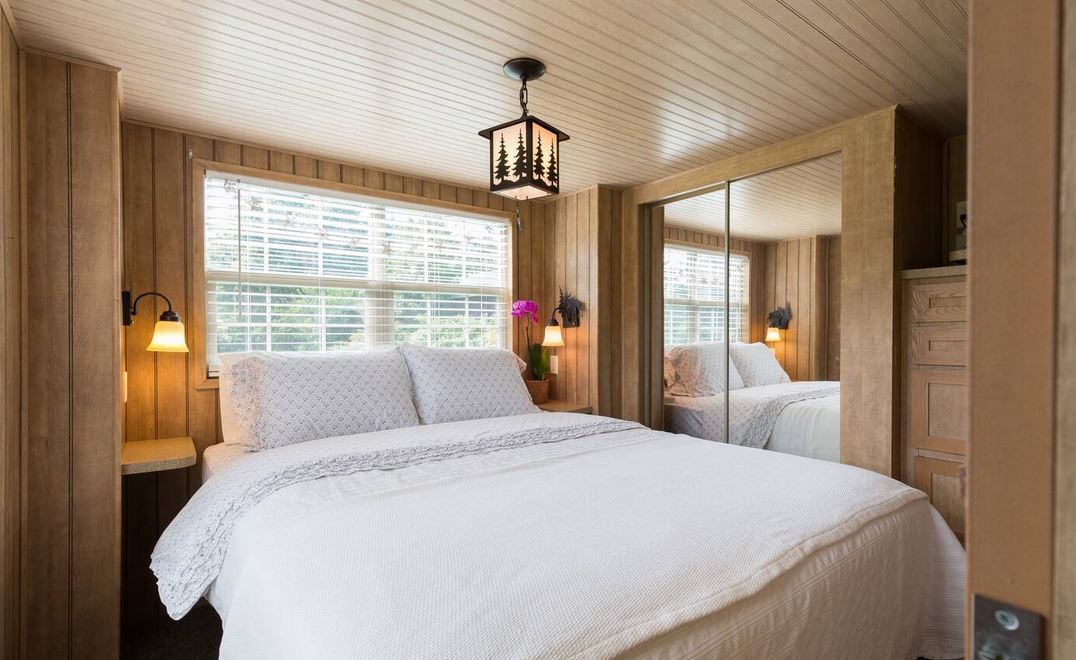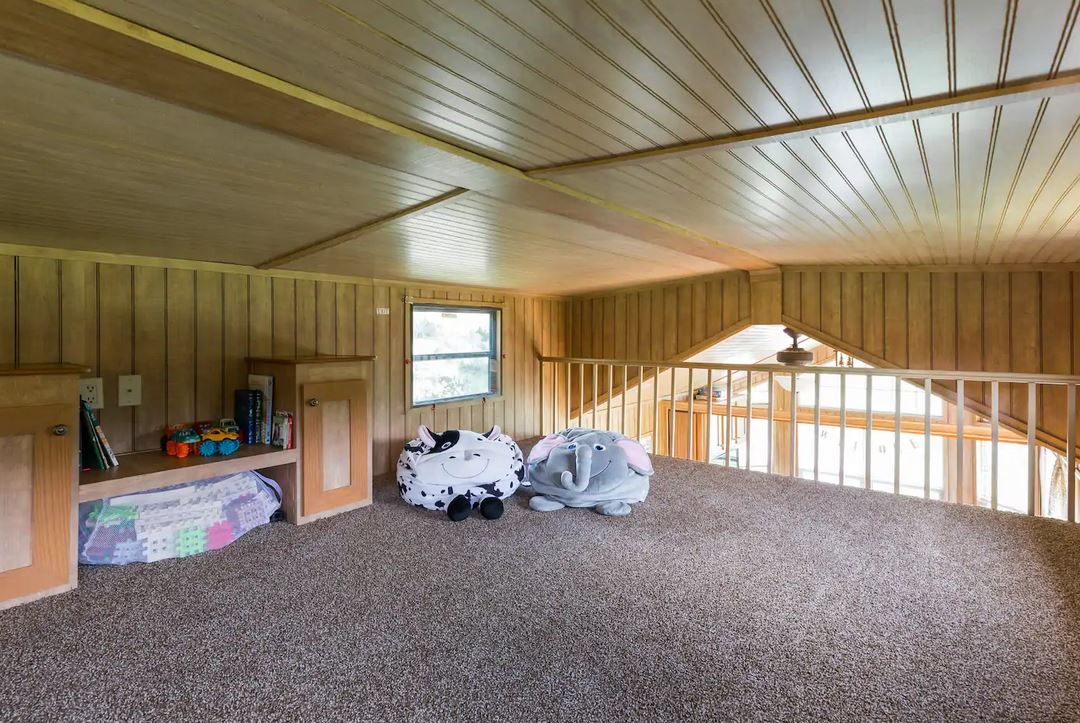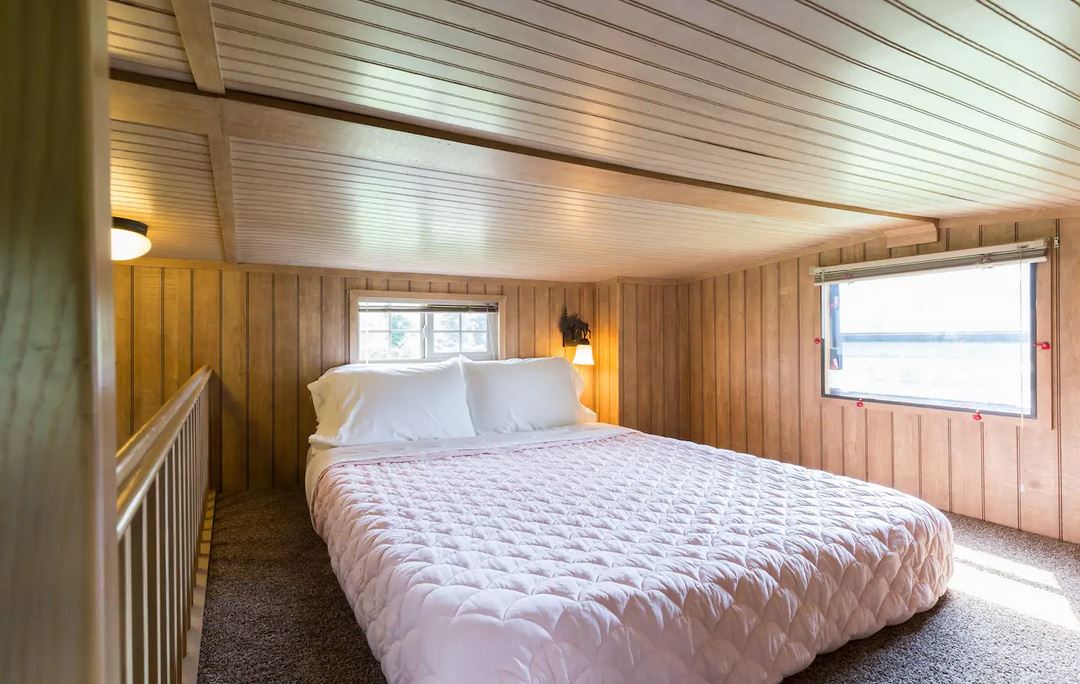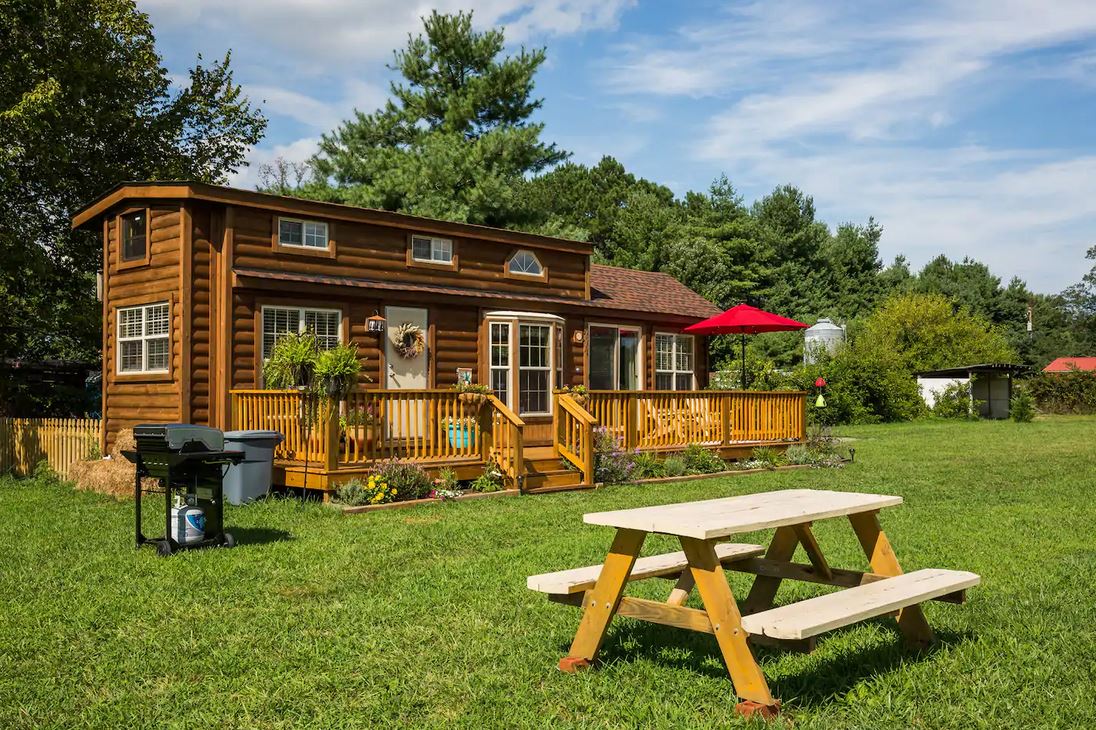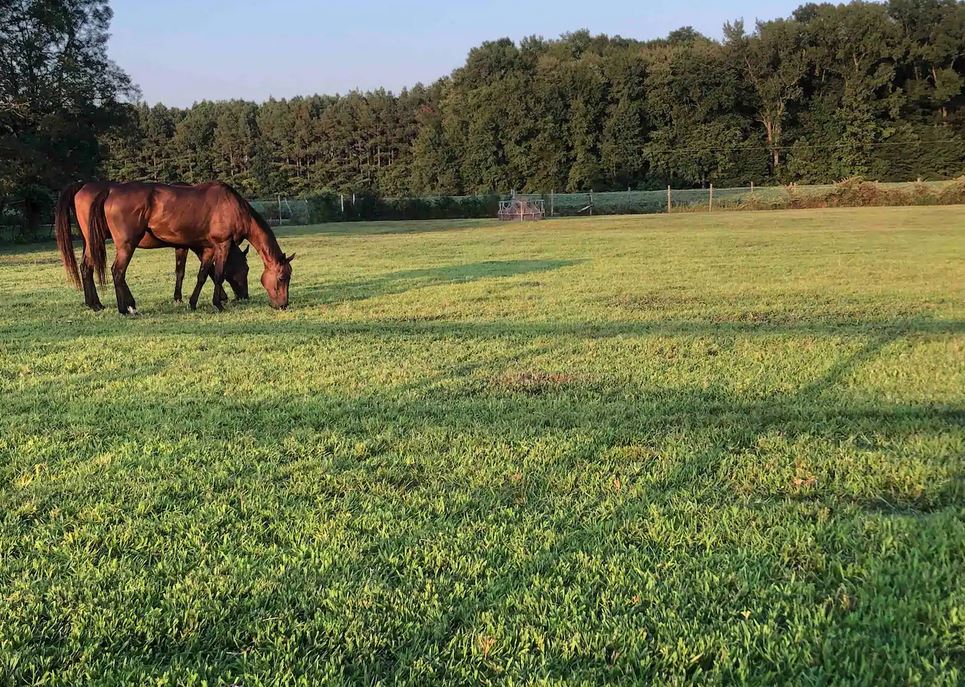 ---
Search for more staycation destinations in Virginia and the United States
---
Named 'bucky', this geodesic dome can be found in the town of Floyd, Virginia.
It is perfect for isolation especially if you can work from home. The dome is set on a 25 acre farm, meaning you have a chance to connect with nature at its best.
Bucky is just 3 miles from downtown Floyd, giving you quick access to shopping, restaurants and more.
The dome can host up to 2 guests, which makes it perfect for a couple's getaway, or an individual staycation.
It's quite affordable too at just $56 a night.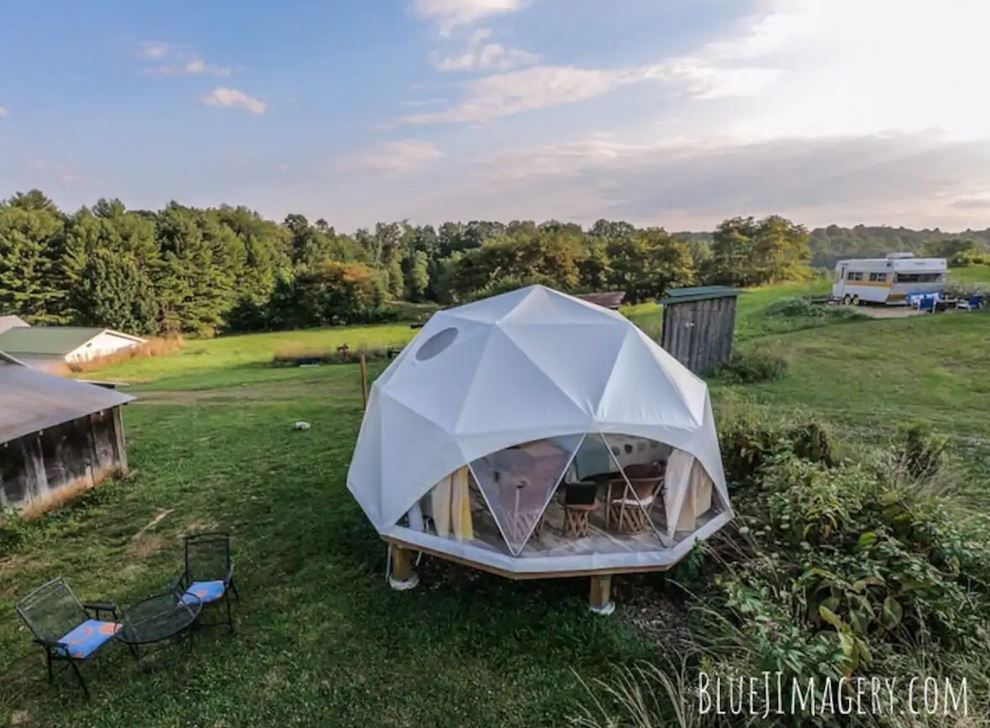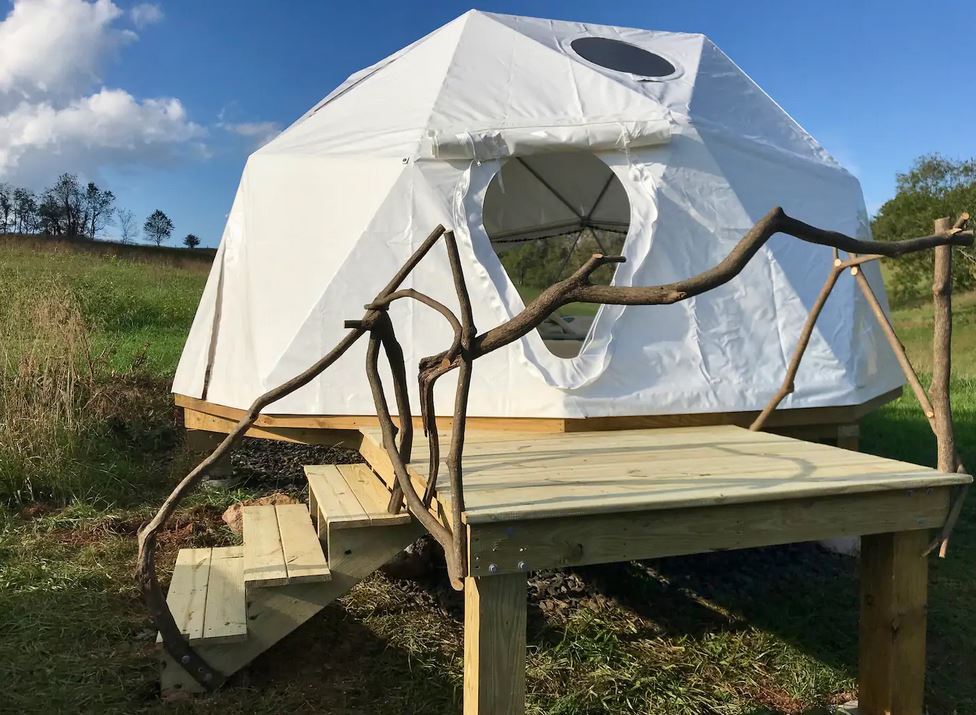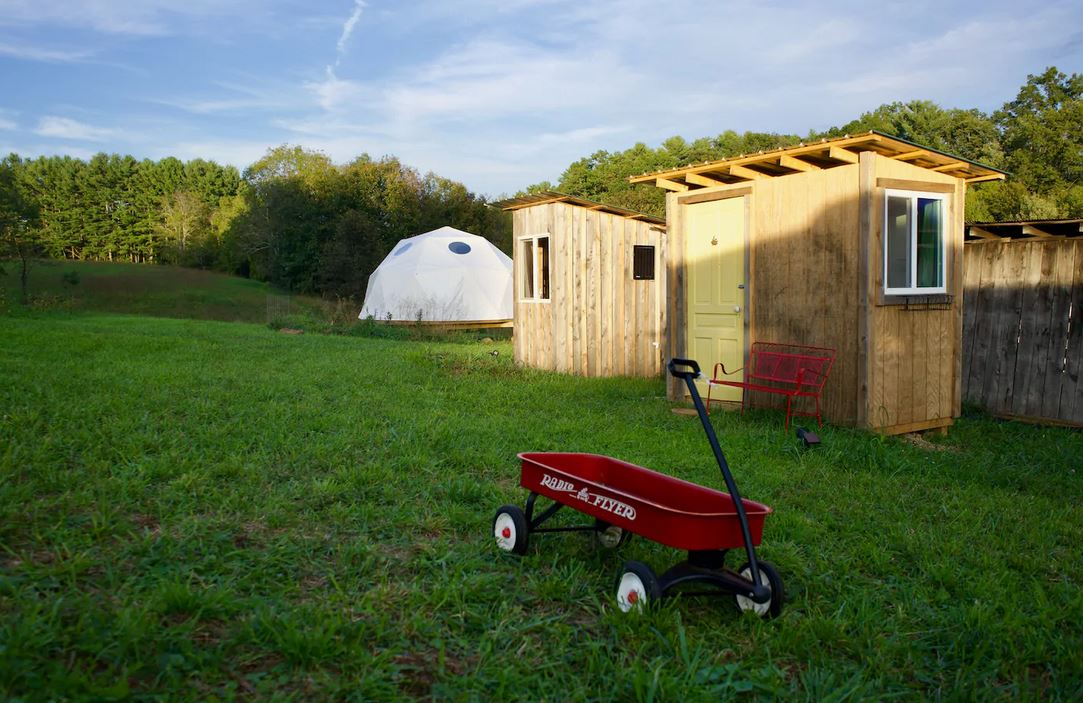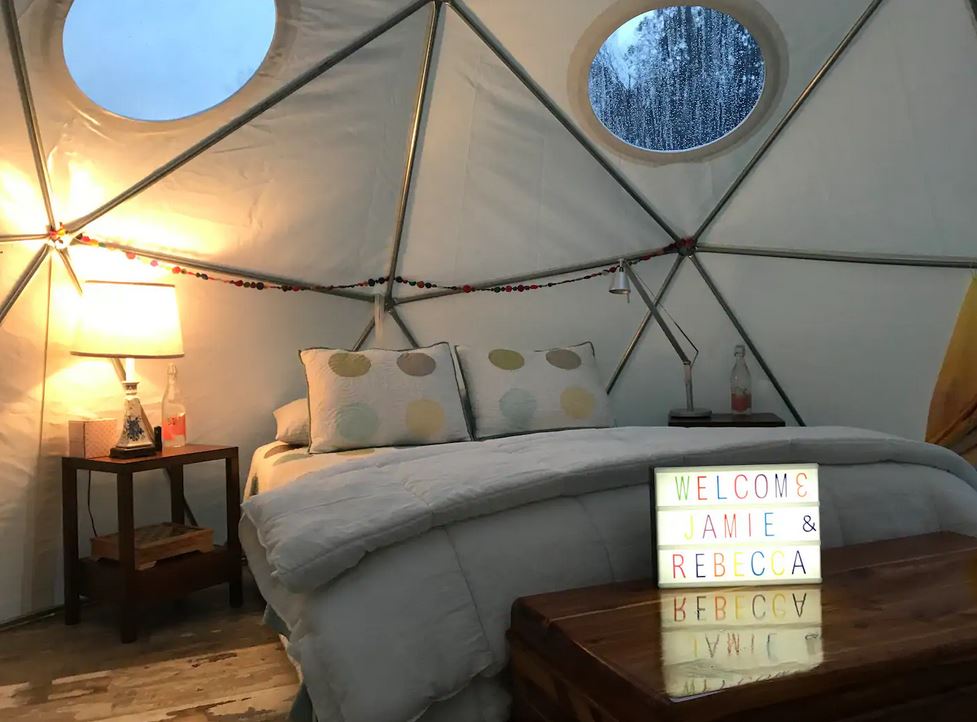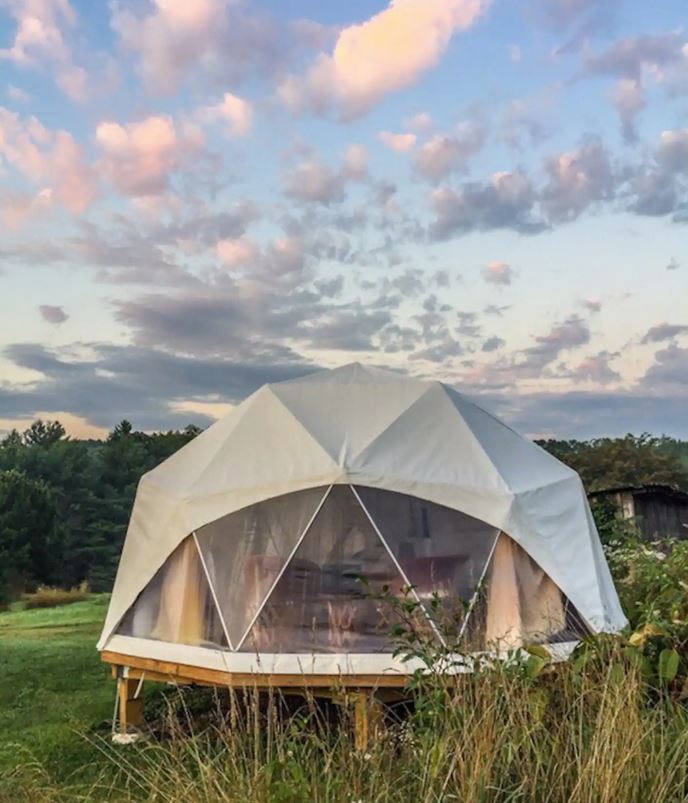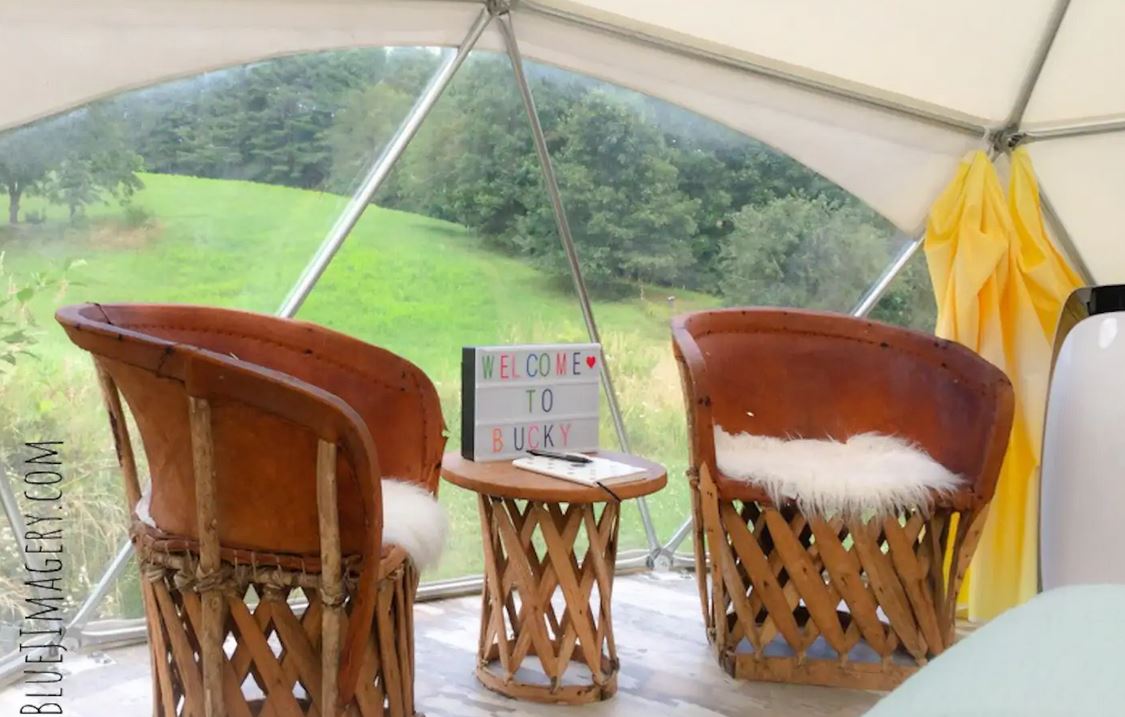 ---
This is the true definition of unique, and a must try staycation.
This gypsy wagon in Dugspur, Virginia is small, but that's where the fun is.
The host describes it best.
"Nestled in a meadow, The Lee Gypsy Wagon is the perfect escape for anyone looking to enjoy the outdoors and find peace in nature. My husband and I built this gypsy wagon on our 170-acre farm that's in the Blue Ridge Mountains. Adding to the romantically rustic atmosphere, The Lee Gypsy Wagon is surrounded by some of the farm's original structures that we have preserved and converted into cooking, dining, and living spaces for our guests to enjoy."
The price starts at just $70 a night, and it can host 1 or 2 guests.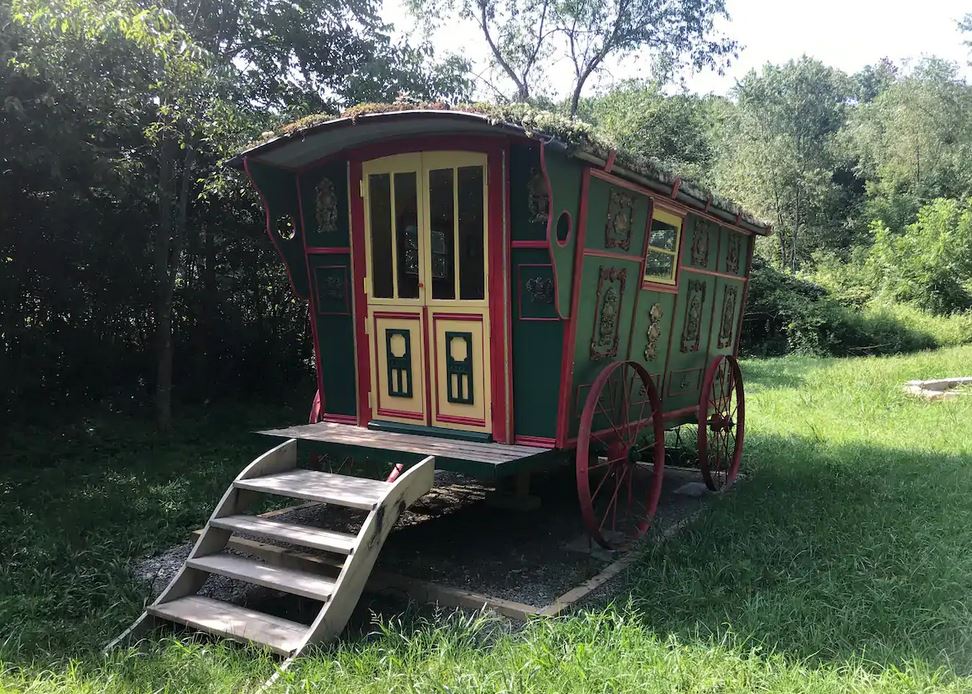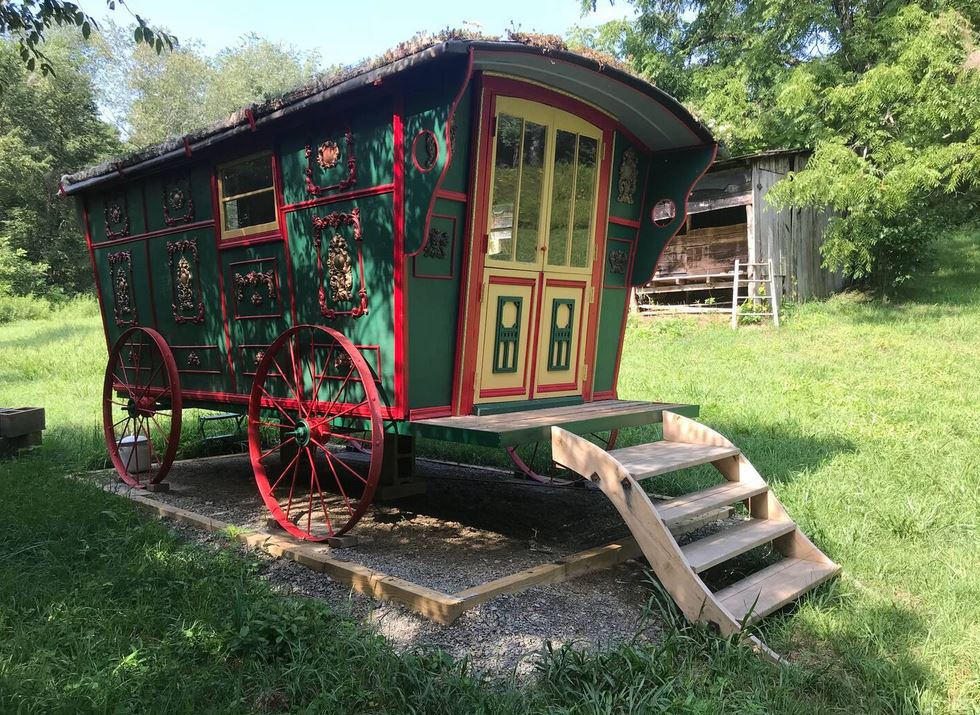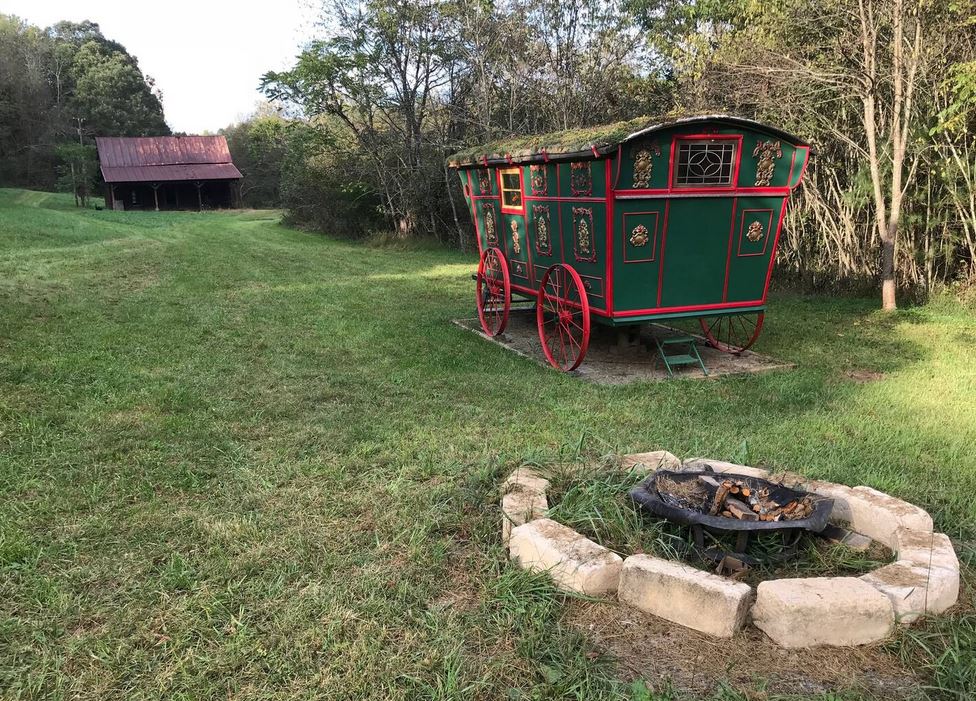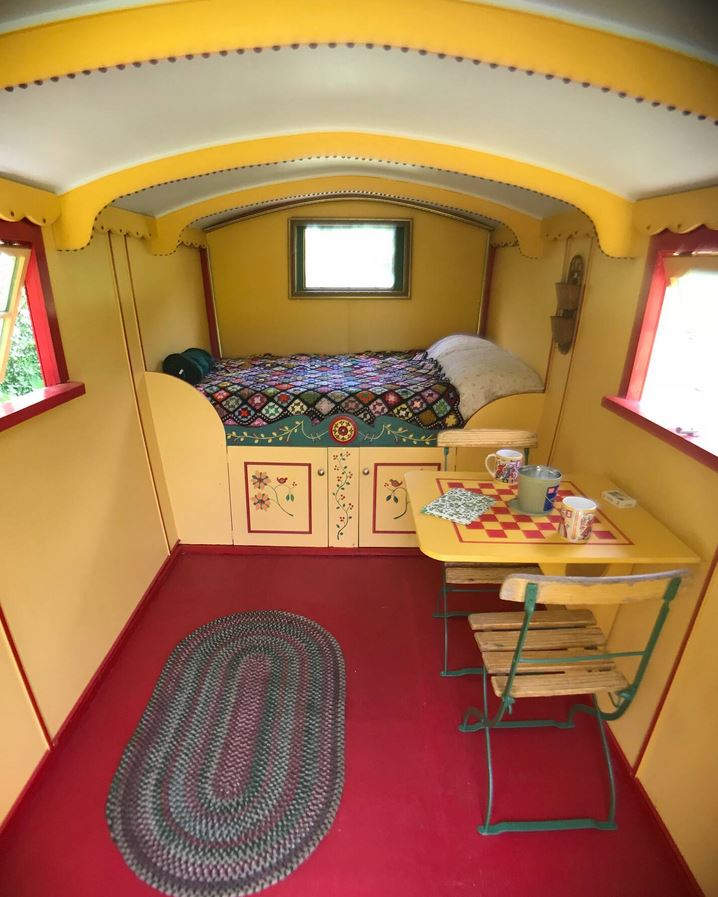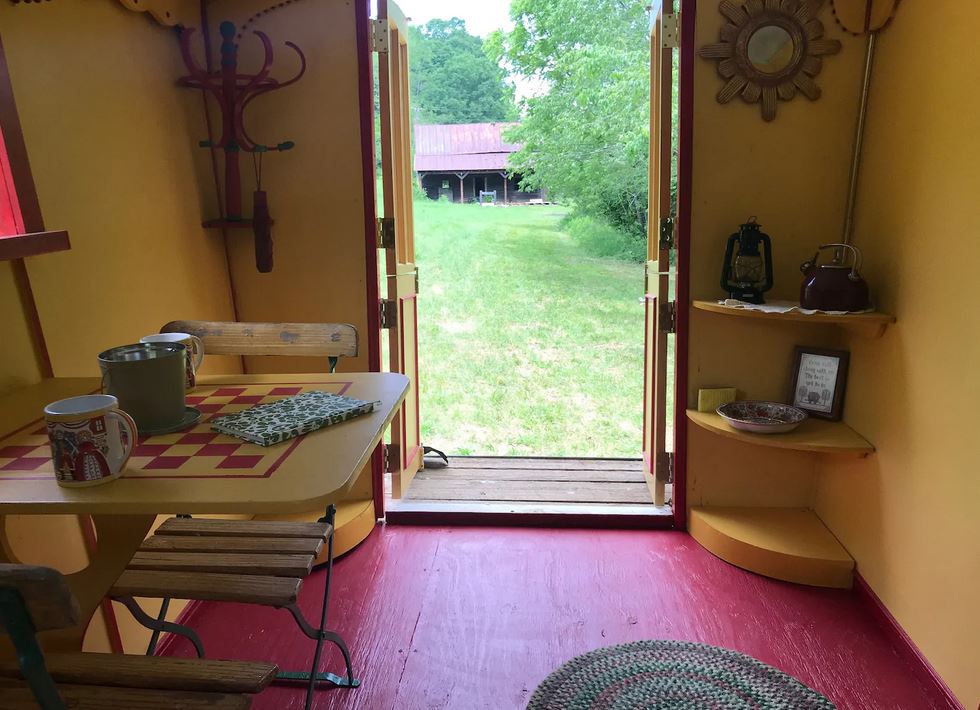 ---
---
Disclaimer: As an Airbnb Associate, we may earn a fee when you make a successful booking through the links we have provided.