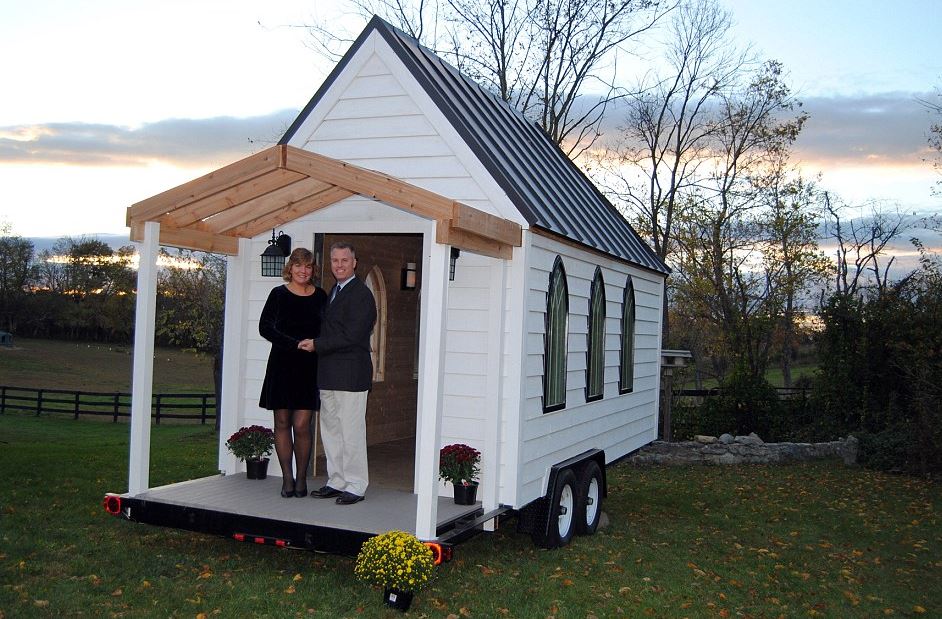 This is one of the best utilization of a tiny space we have ever seen. A tiny chapel that brings the wedding to you.
Bil Malbon curved himself a unique niche inspired by the tiny house movement. He is the owner of Tiny Chapel Weddings, based in Ashland, Va.
His business has boomed since the start of the pandemic, attracting couples looking to have simple, flexible and affordable nuptials. Most people don't even know such services exist, which sometimes leaves Mr. Malbon with random and unxpected clients.
"One time, a couple saw us coming down the Pennsylvania Turnpike, my phone goes off and they said, "'We're driving down the turnpike and saw your chapel and we'd love to have you marry us,'" he told the New York Times.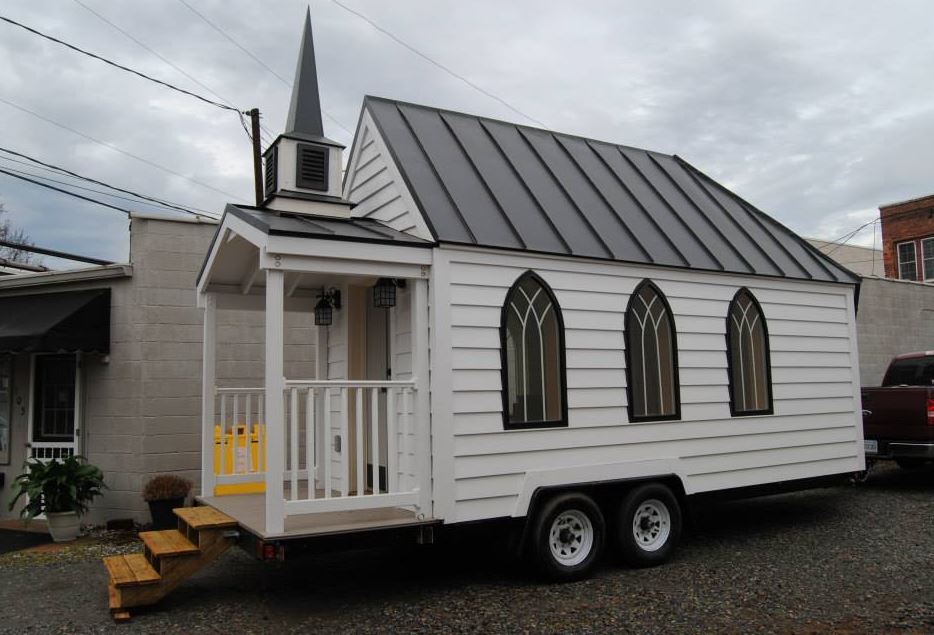 Mr. Malbon is a retired Virginia State network technician, who is also an ordained Baptist minister. He says it was always his plan to open a mobile tiny chapel upon retirement. He built the chapel for 9 months and it hit the road in 2015. It fits a maximum of 20 people.
"The appeal for the small wedding is that I bring the church to you, but the other thing is just being able to go to a small church," Mr. Malbon said. "The change in intimacy is amazing."
For weddings within an hour's drive of Ashland, prices start at $650, while out-of-state weddings start at $1,600.