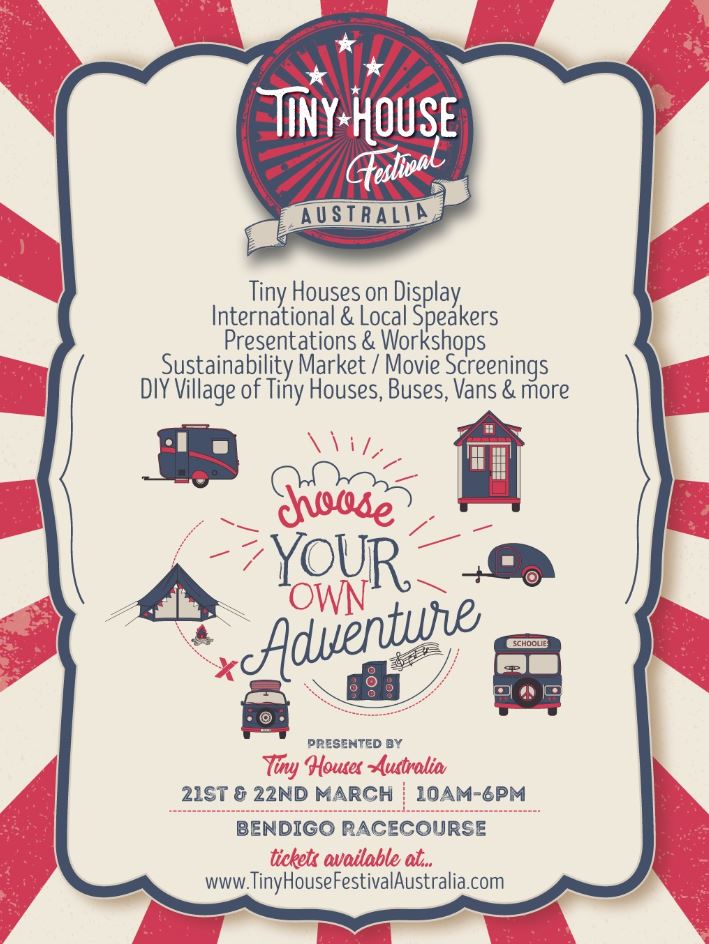 The tiny house movement is growing in Australia.
Back in 2019, the first ever Tiny House Festival was hosted in the country, and it was a big success. More than 8,500 people from all over Australia and even from other countries attended over the course of two days.
The festival is back this year.
The "2020 Tiny House Festival Australia" will take place on March 21st and 22nd.
Organizers promise it will be much bigger this year, with more tiny houses, more exhibitors, more workshops, demonstrations and speakers.
Attendees will have an opportunity to:
Get inside a completed tiny house.
Interact with some of Australia's top tiny house builders.
Listen to experts in the field.
Interact with relevant suppliers.
Chance to win about 13,000 AUD in prizes.
Among the speakers will be Zack Giffin & John Weisbarth, hosts of the popular Netflix show "Tiny House Nation".
Venue
Bendigo Racecourse
Heinz Street, Ascot, Victoria 3551
Tickets start at 25AUD