This prefab tiny cabin is inspired by an airplane, and it is appropriately named 'Fuselage'.
The cylindrical cabin is designed to either stand on stilts or hang from trees, depending on terrain and preference.
Its maker, Tree Tents, built it from recycled aluminium and sustainably sourced timber. The prefab cabin is inspire by aerospace design.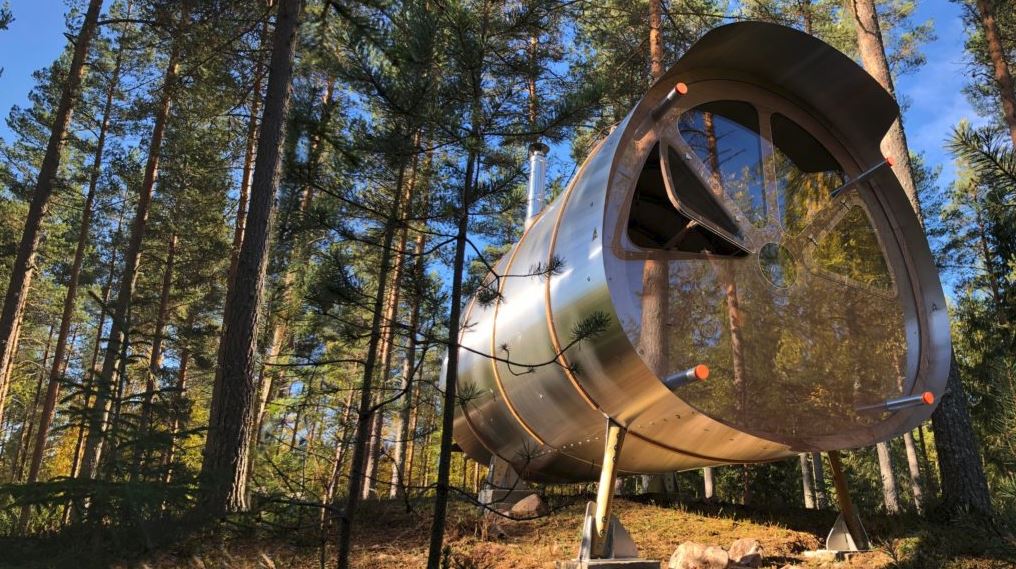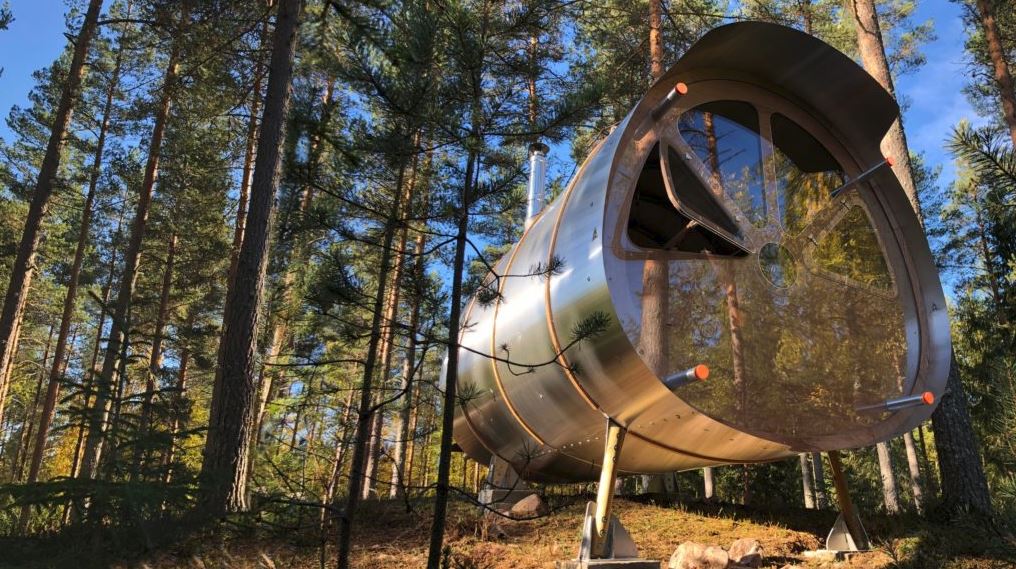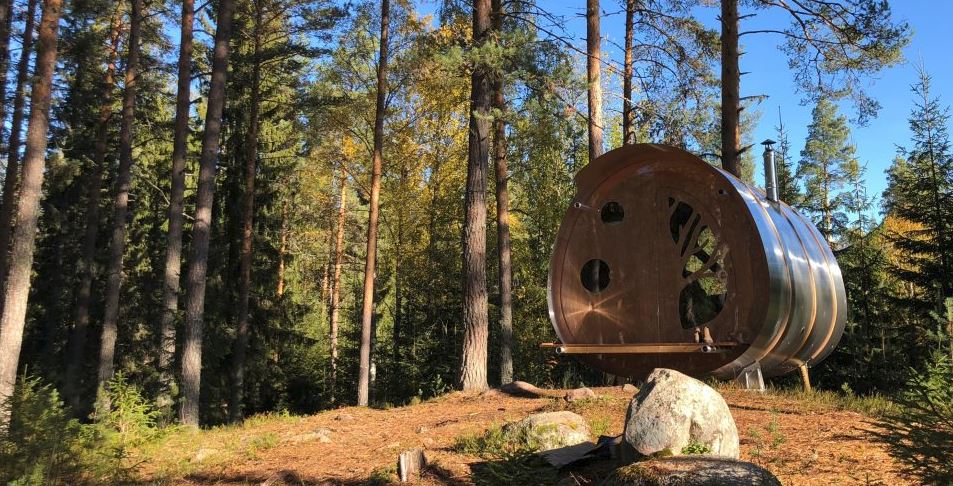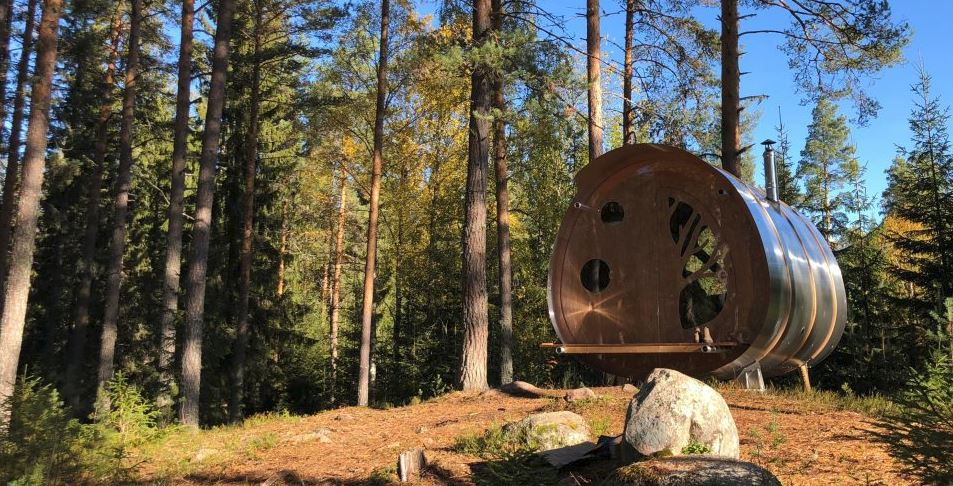 End to end, fuselage stretches 17 feet long and around 8 feet wide.
It comes with triple insulation, a wood stove and radiant heating, making sure your colder days are comfortable.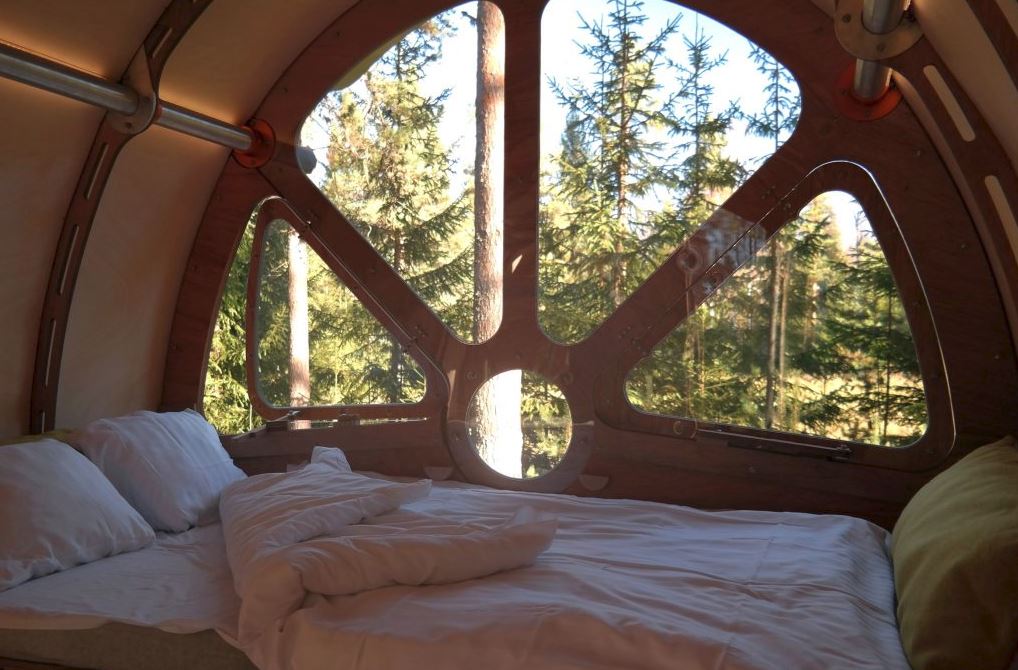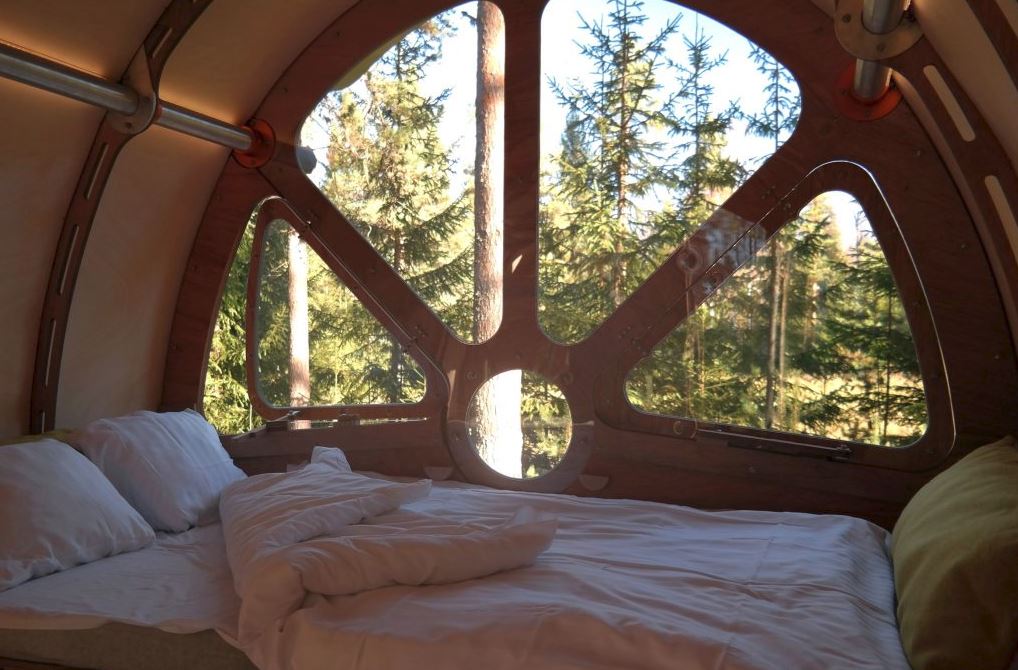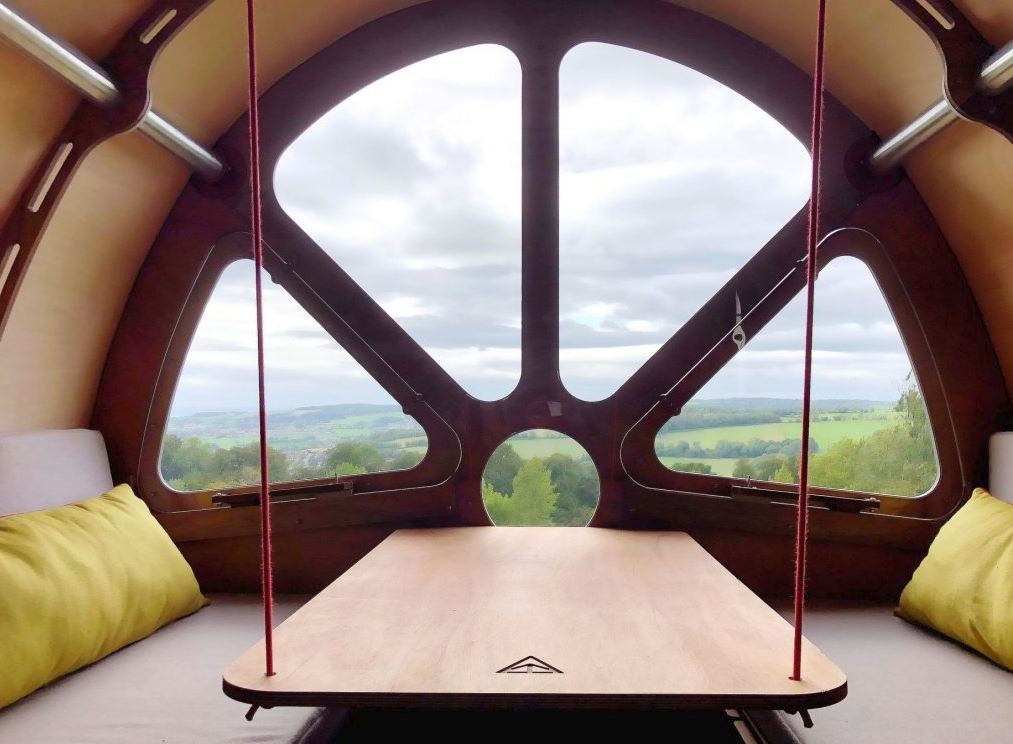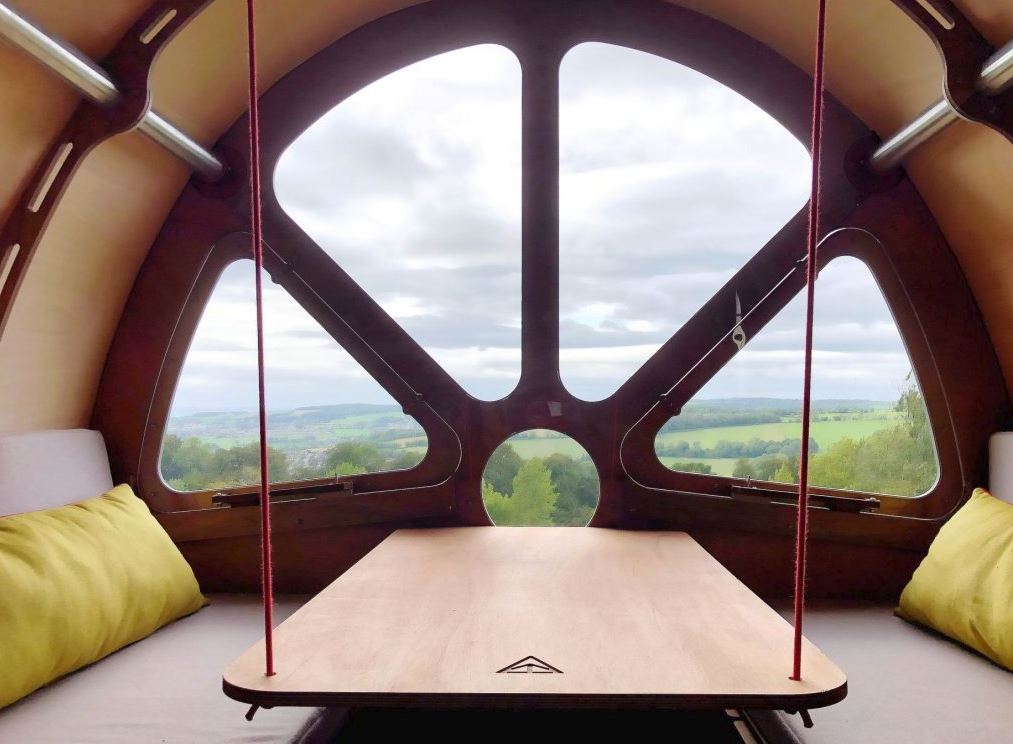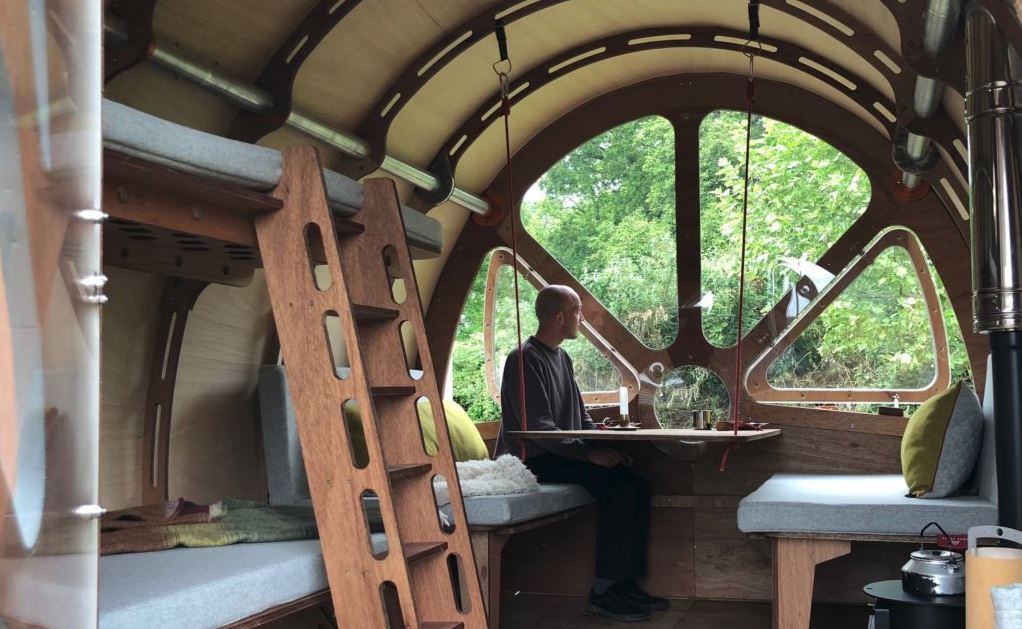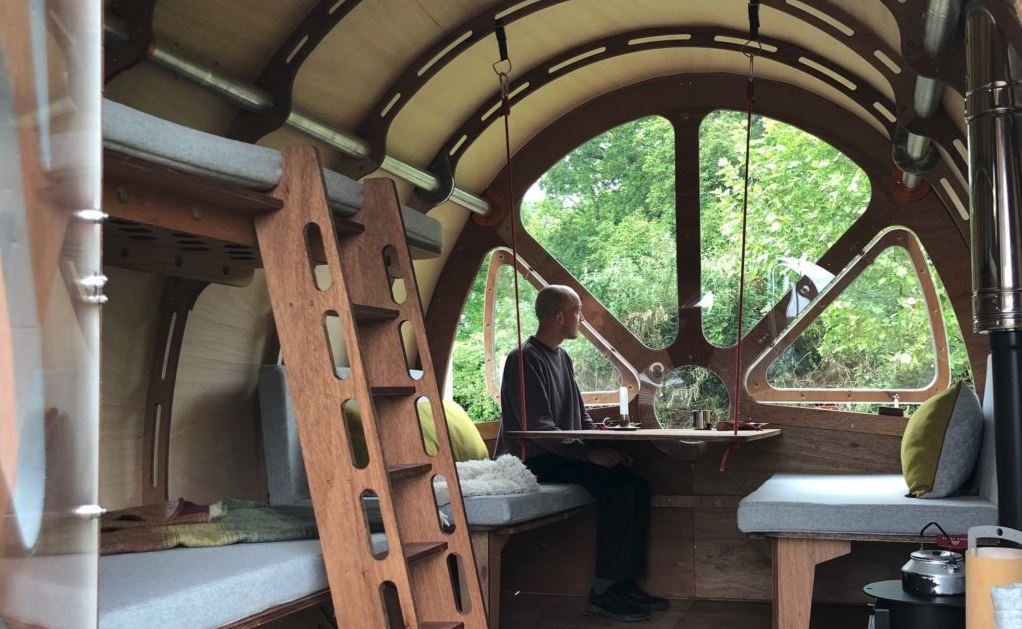 The basic model, which includes a convertible seating and table/double bed and mattresses, starts at $33,500.
You can choose to upgrade and have things like off-grid solar panels and battery storage, air-conditioning, aircraft style canvas storage locker bags, extra high stilt legs and access steps, LED lighting etc.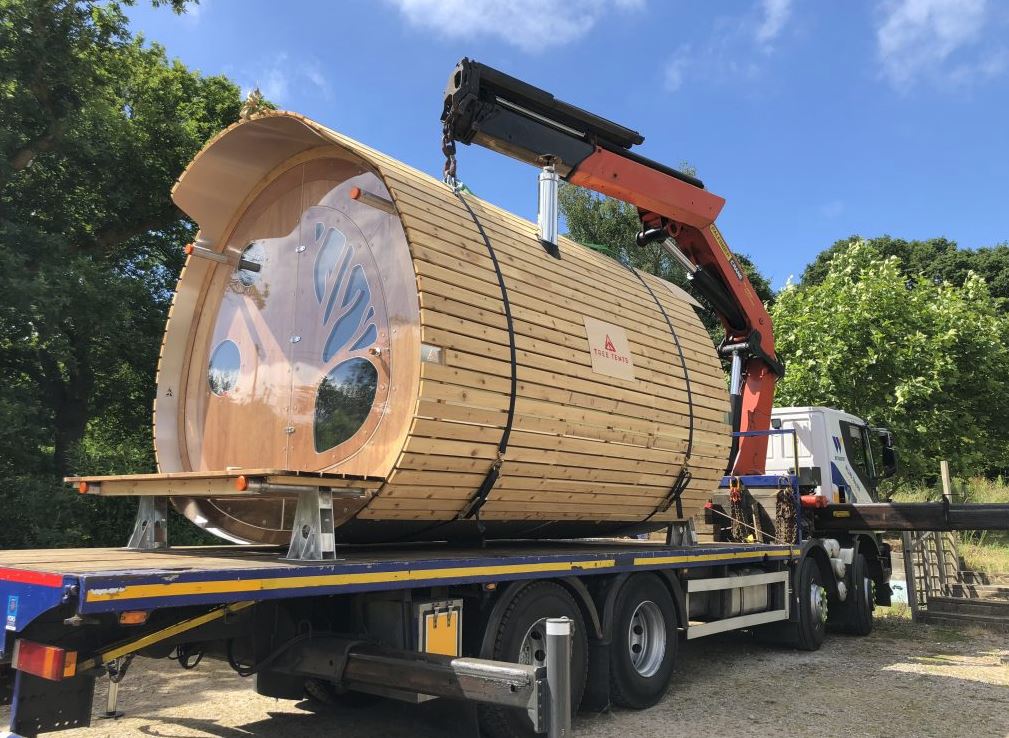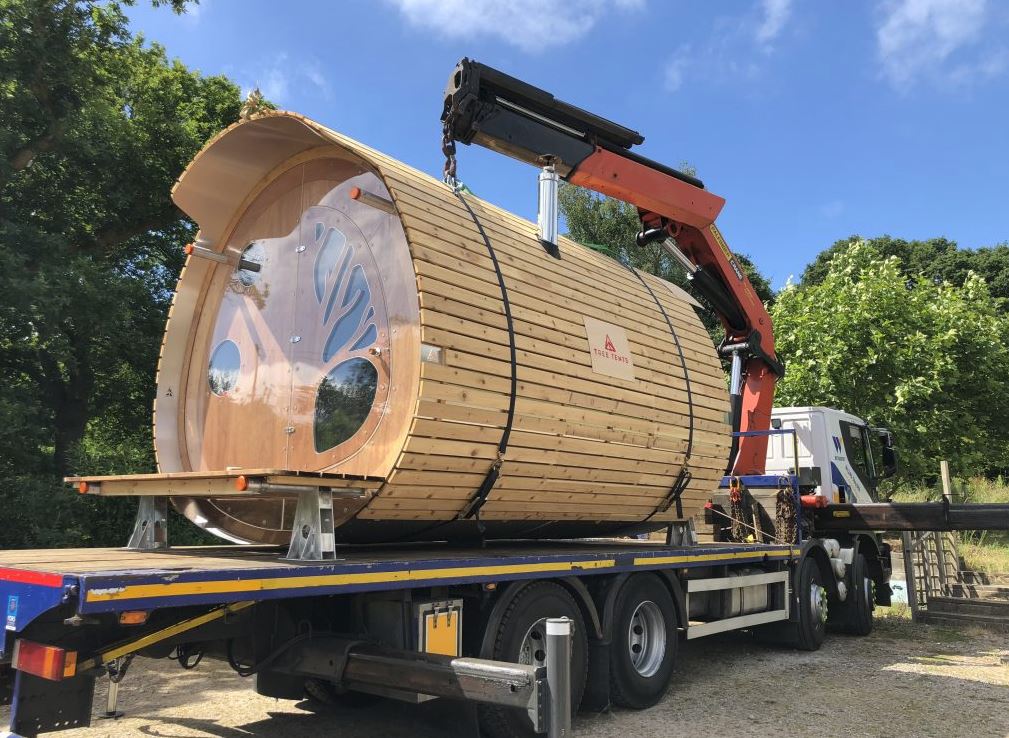 The cabin takes 6-8 weeks to design, build and deliver, and 2-4 days to install.