If you are looking to re-connect with nature while still living in luxury, we may have found the perfect tiny house for you.
It is a 232 square feet trailer designed by Santa Barbara-based Matthew and Joanna Hofmann. It is basically an adverturer or nomad's dream come true.
This home on wheels is made of aluminum, which speaks a lot to its durability. "It's lightweight, low-maintenance, strong, and will last a lifetime." Mathew says of the house.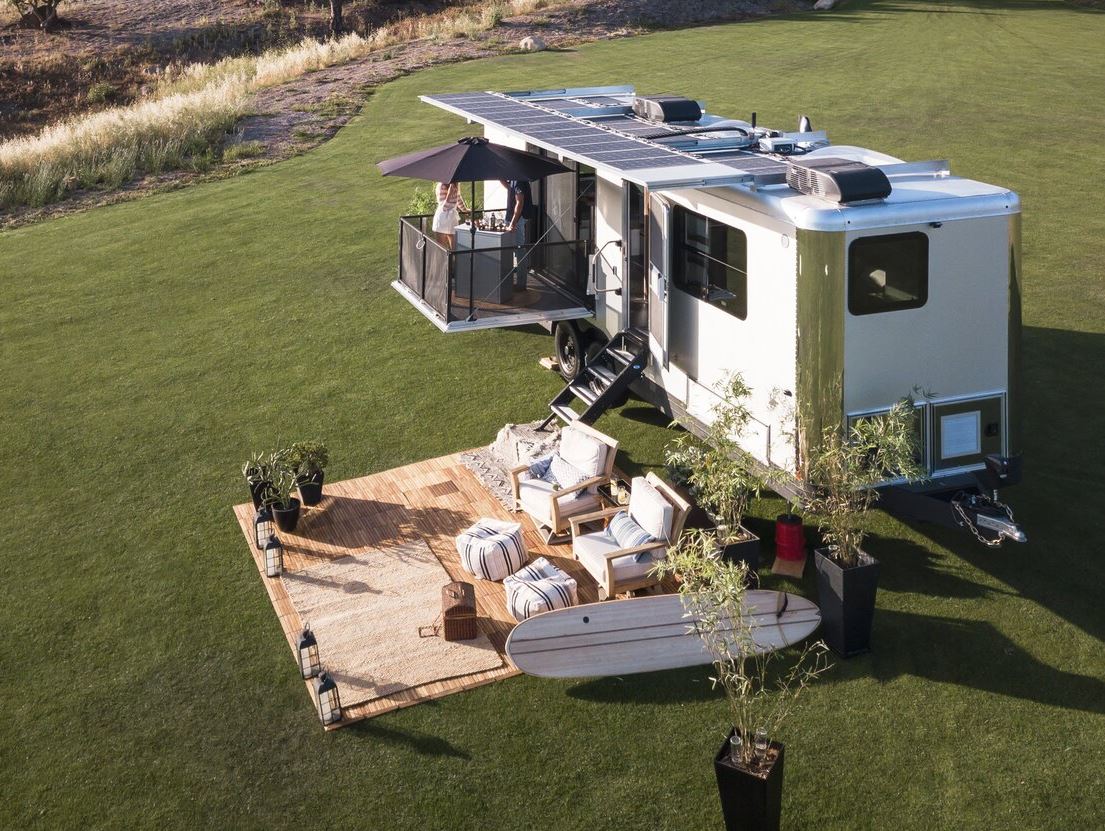 The Hofmanns, who have a passion for the outdoors, designed and even live in one of these trailers. They are now building them for customers.
Speaking to Dwell, Joanna, who is the chief marketing officer said, "The 2022 model has a completely new energy system. The ability to capture natural energy from the sun and turn it into raw power that's stored in a large energy pack for use later is what makes Living Vehicle so capable.
"One thing I bring to the table is how to make the trailers functional and comfortable enough for everyday living,.
"There's a big difference between camping for a weekend and making this your full-time home."
The trailer comes with a 60-square-foot outdoor deck which can be folded back during transport.
Inside, you will find a decent-size living area and kitchen with full-size equipment, among them an oven with 4 burners and a fridge.
There are many flexible spaces, and a built-in sectional in the living/dining area converts to a bed for overnight guests, and in the bedroom the queen-size bed turns into an 80-inch desk.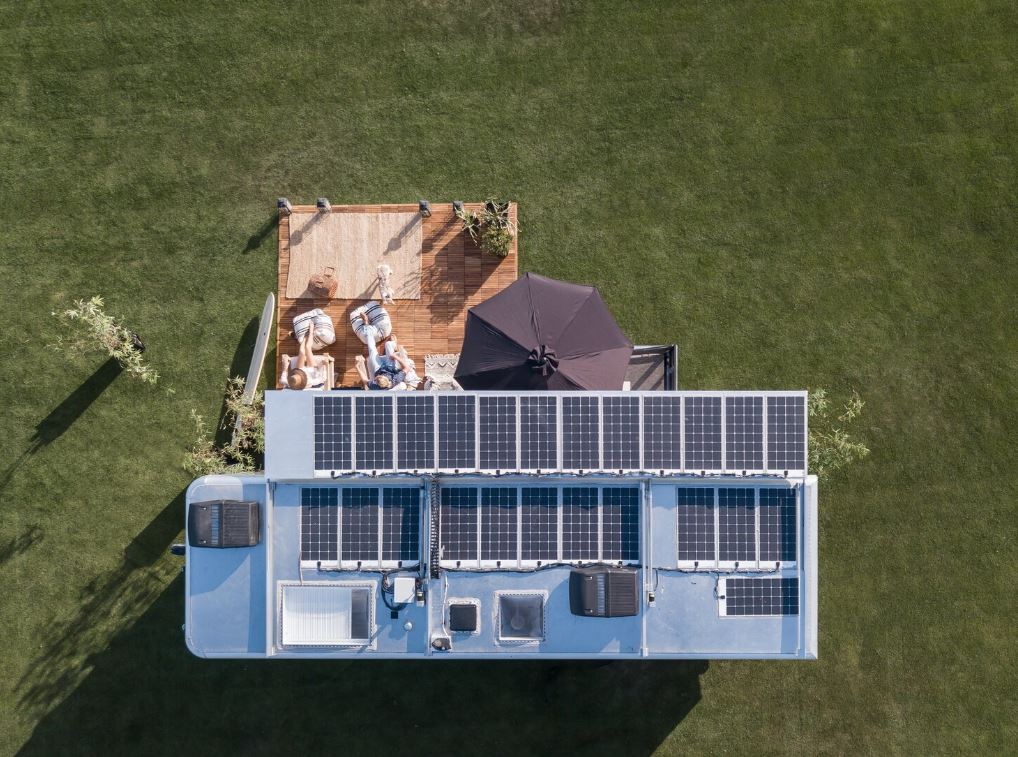 Other than traveling in their house, the couple is also looking for sustainability. The Living Vehicle, as the trailer is called, comes fitted with more solar panels than most regular homes. Their aim is to be net-zero, meaning their energy consumption matches their production.
The Living Vehicle can be delivered in both the United States and Canada, and according to them, they are receiving more orders than ever.
Price starts at $250,000.
Check it out more photos courtesy of The Living Vehicle.