The latest from Tiny House Tours on YouTube features Justin, a millenial living his best life on the road.
Justin showcases his awesome school bus conversion – a DIY project that cost him $12,000, and that is inclusive of the $4700 he paid for the bus itself on Craigslist.
The bus can sleep 3 comfortably inside, but you can throw up a tent on top for much more space. As Justin describes it, this school bus is built to host friends.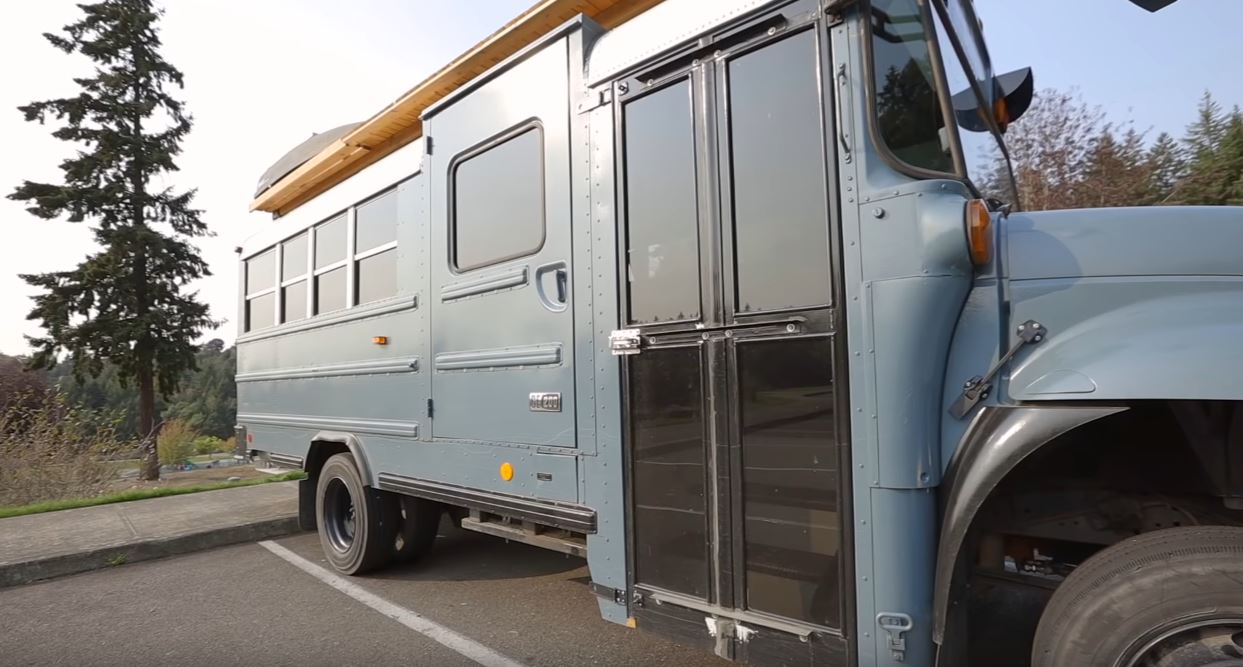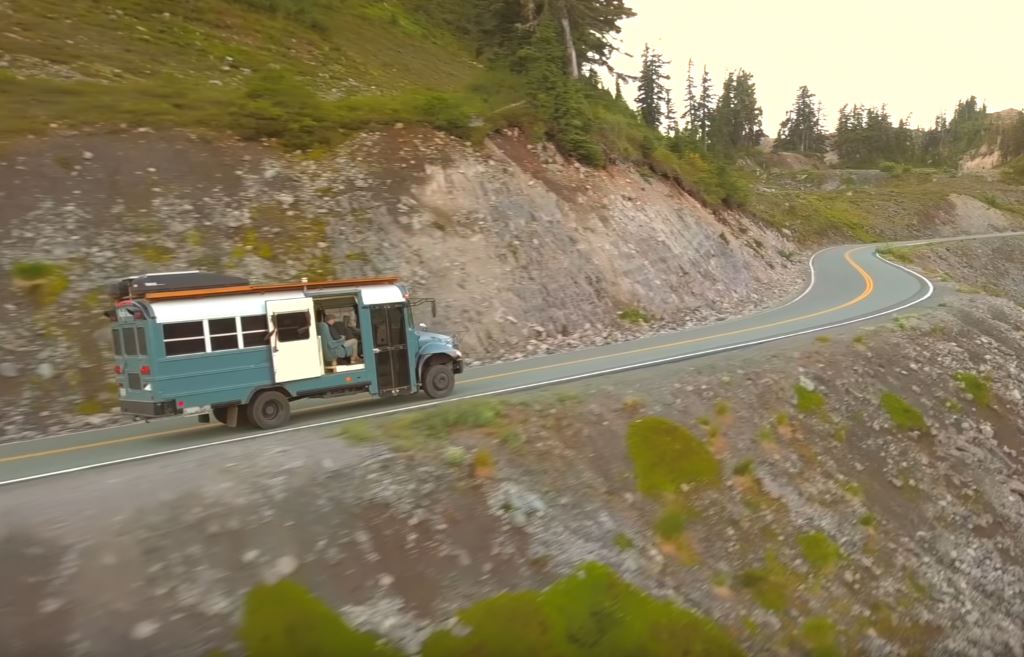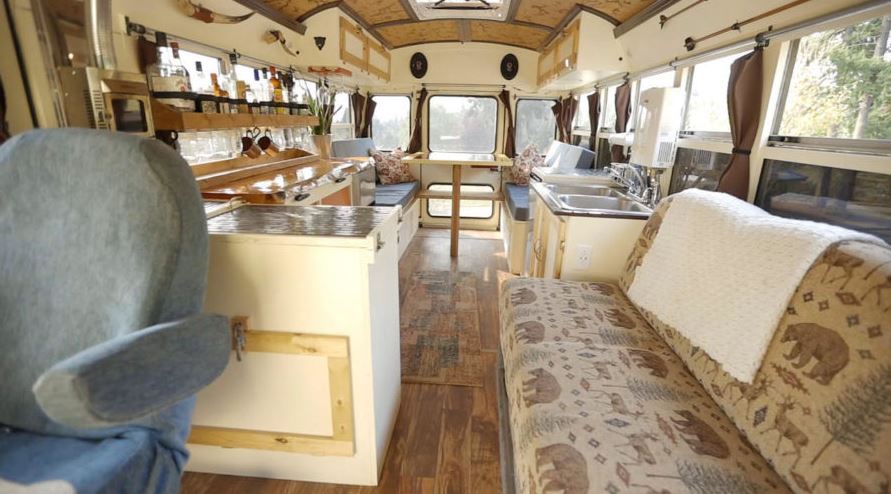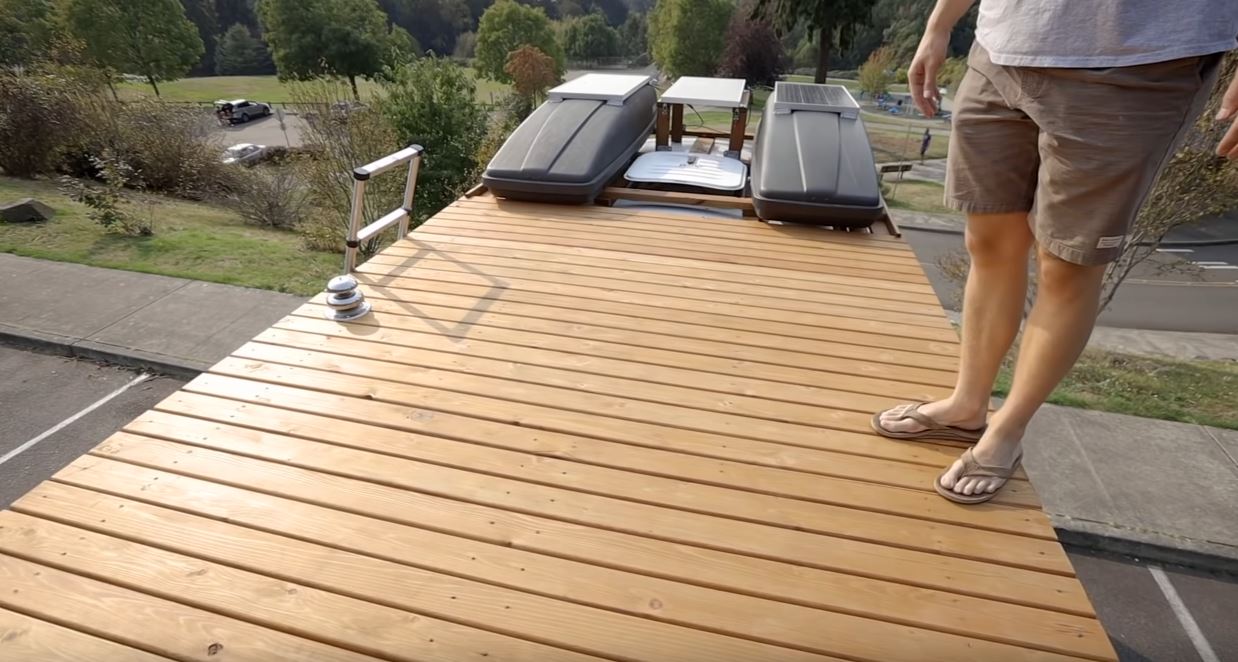 What sets apart this skoolie from others is the custom bar. Nothing says 'ready to host' than your own well-stocked bar. This must be a fun way to party.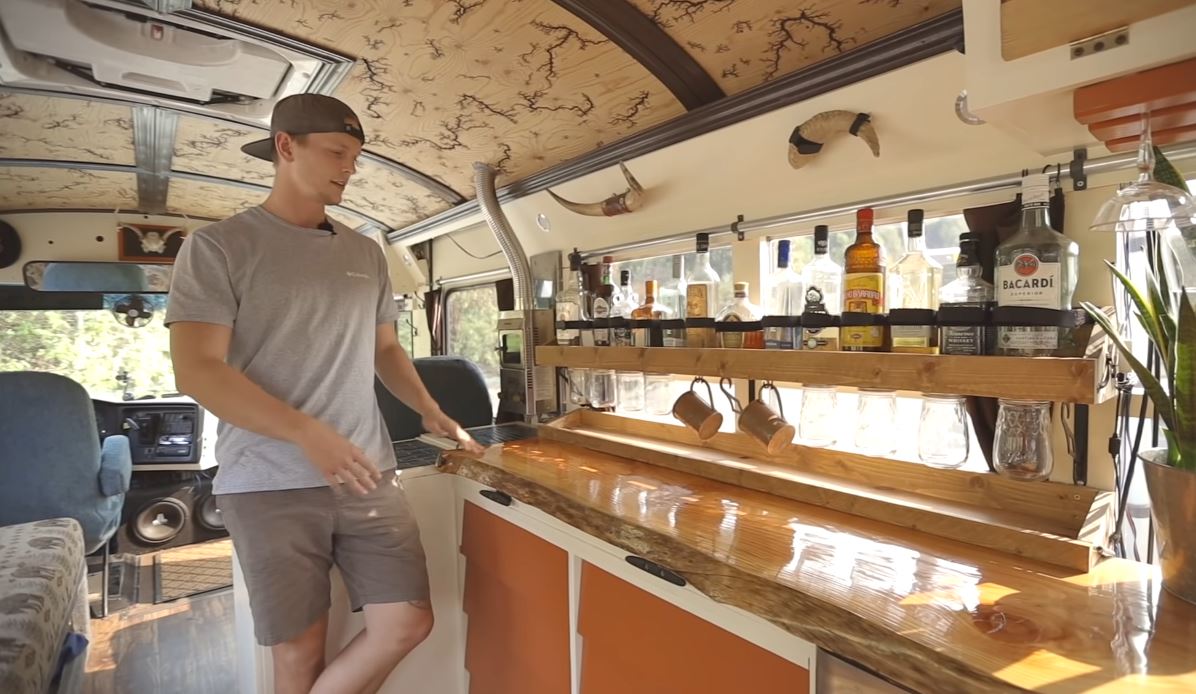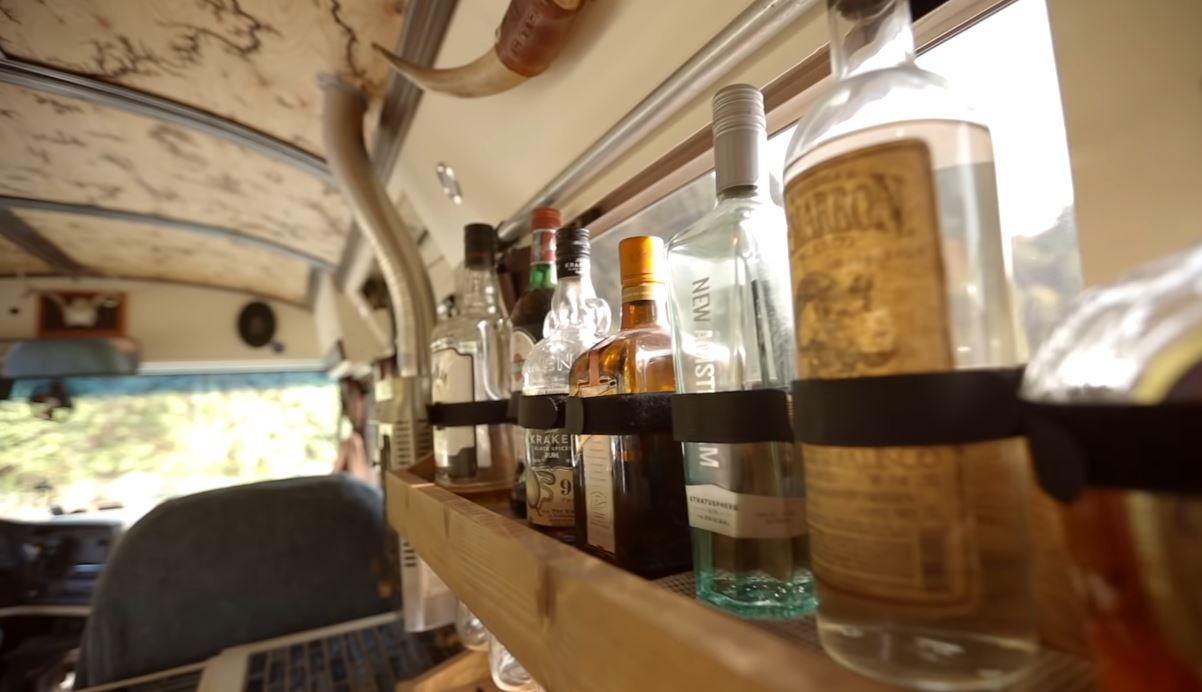 Justin doesn't live in this rig full time. He created it mainly as a space where he and his friends can hang out and have fun.
He says he had an option of going for a bathroom or a bar, and he chose the latter. No regrets so far.
Among the other ammenities in the bus conversion are: a slidable/rotatable passenger seat, water heater, propane stove counter top, cabinetry and a detachable shower head for those outdoor showers.
Read: This Couple Converted a School Bus into an Off-Grid Home and Now Live on the Road
Check out the whole tour.