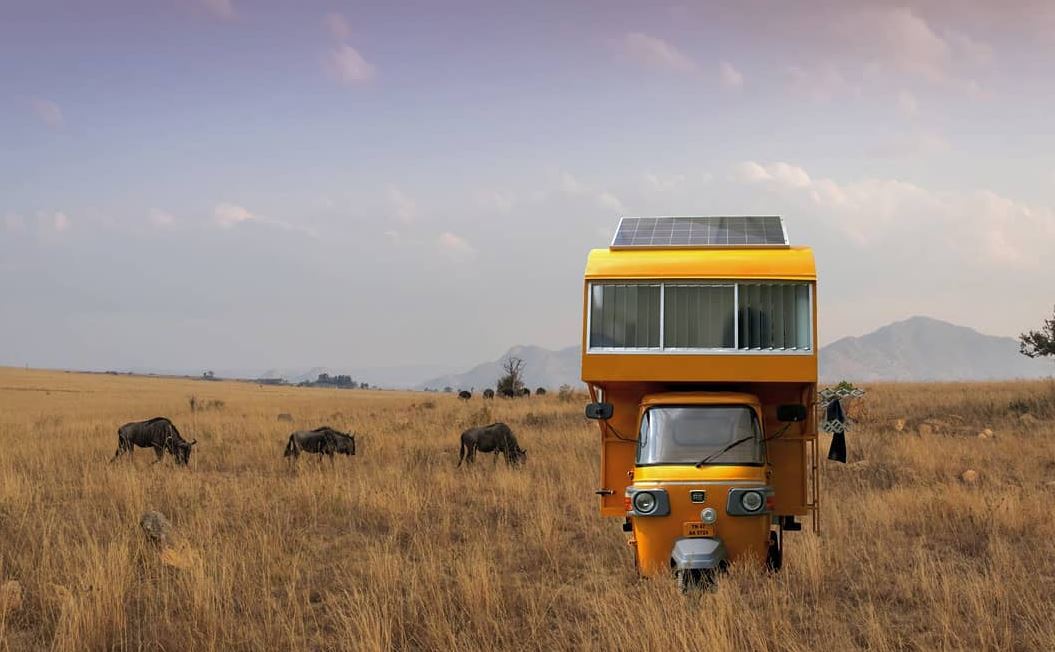 Just how small can a tiny house get?
Well, when you live in India where 3-wheelers are everywhere you turn, a rickshaw tiny house sounds like a great idea.
The guys at the Billboards Collective have customized an auto rickshaw into a portable and detachable housing unit.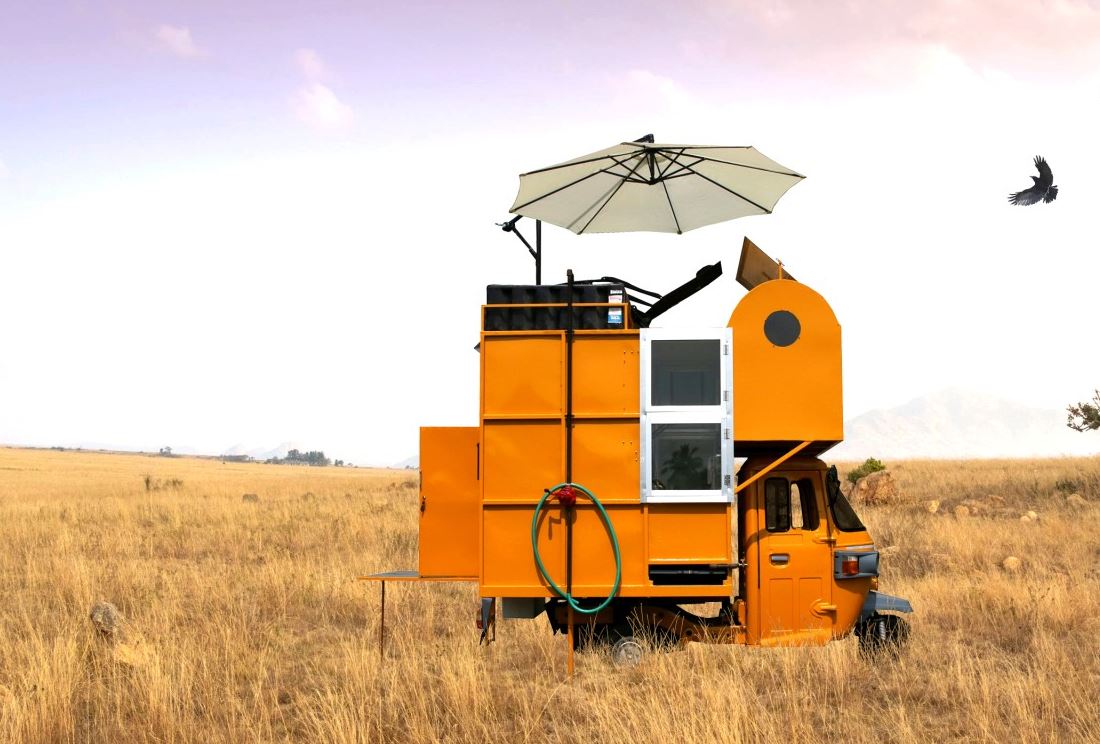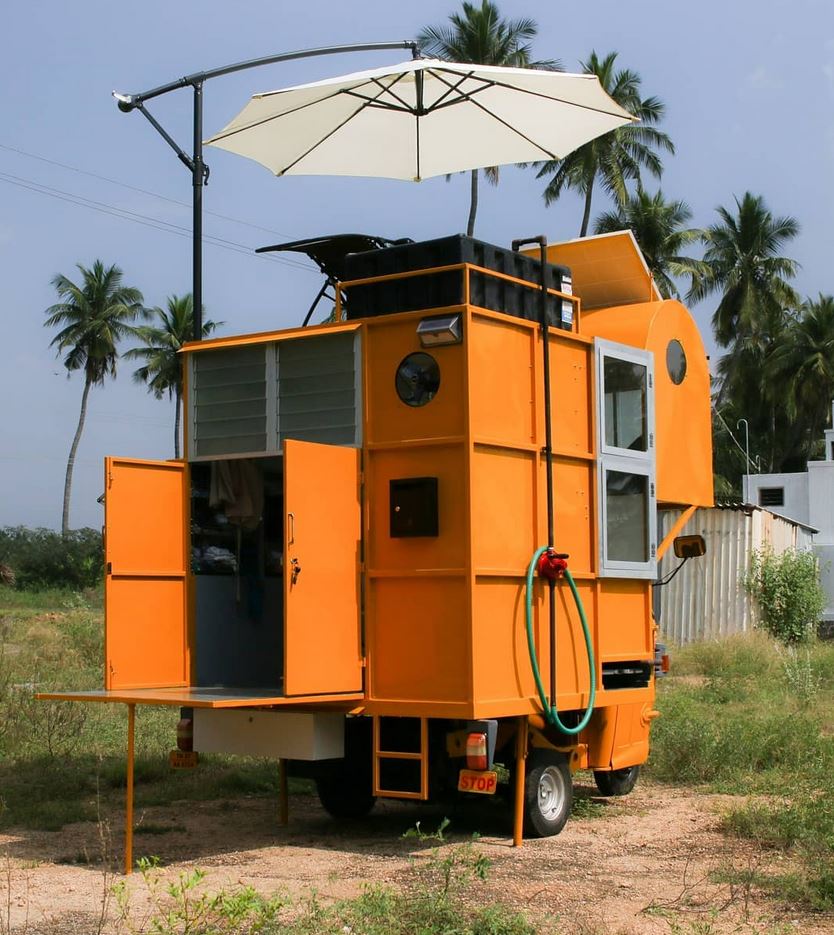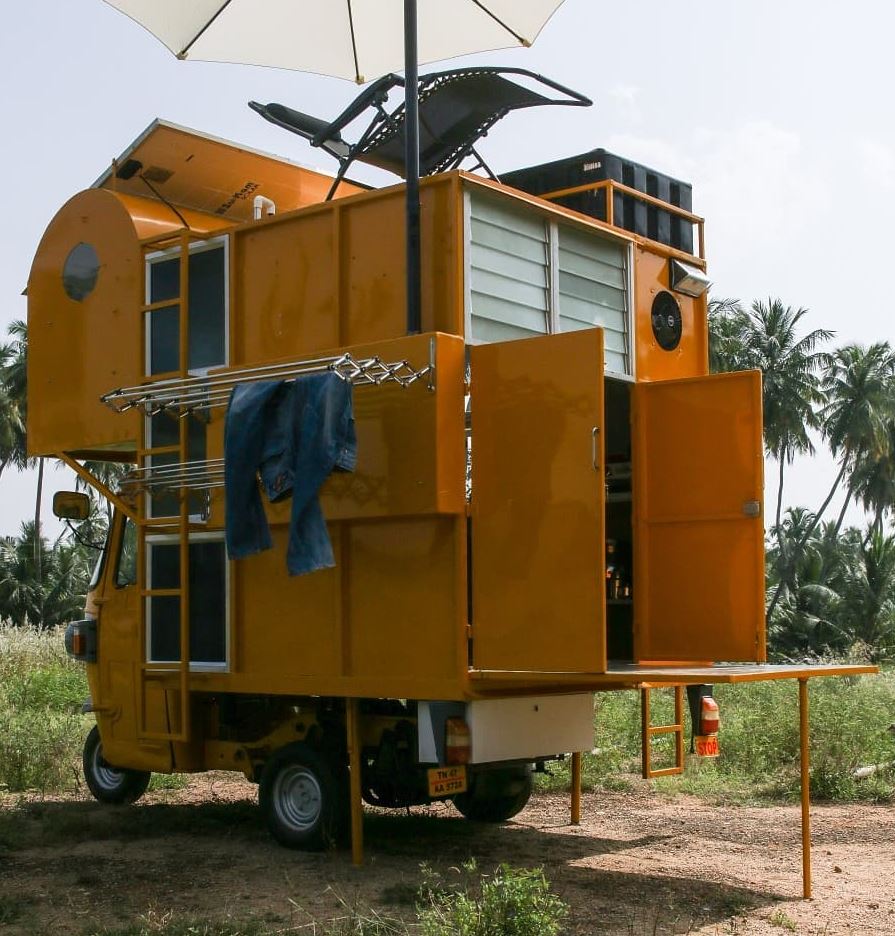 Dubbed SOLO 01, the tiny house on wheels, or more appropriately camper, is only 6 x 6 ft (1.8 x 1.8 m). This prototype project is designed to accommodate a single individual, particularly one looking for a nomad lifestyle.
In this tiny space, believe it or not, there is a kitchen, bedroom, bathroom, toilet, foyer and terrace area. Even more impressive is the tiny bathtub that has somehow found space. There is also additional space which can be used for commercial purposes, staying true to the culture of their country where street vending in rickshaws is common.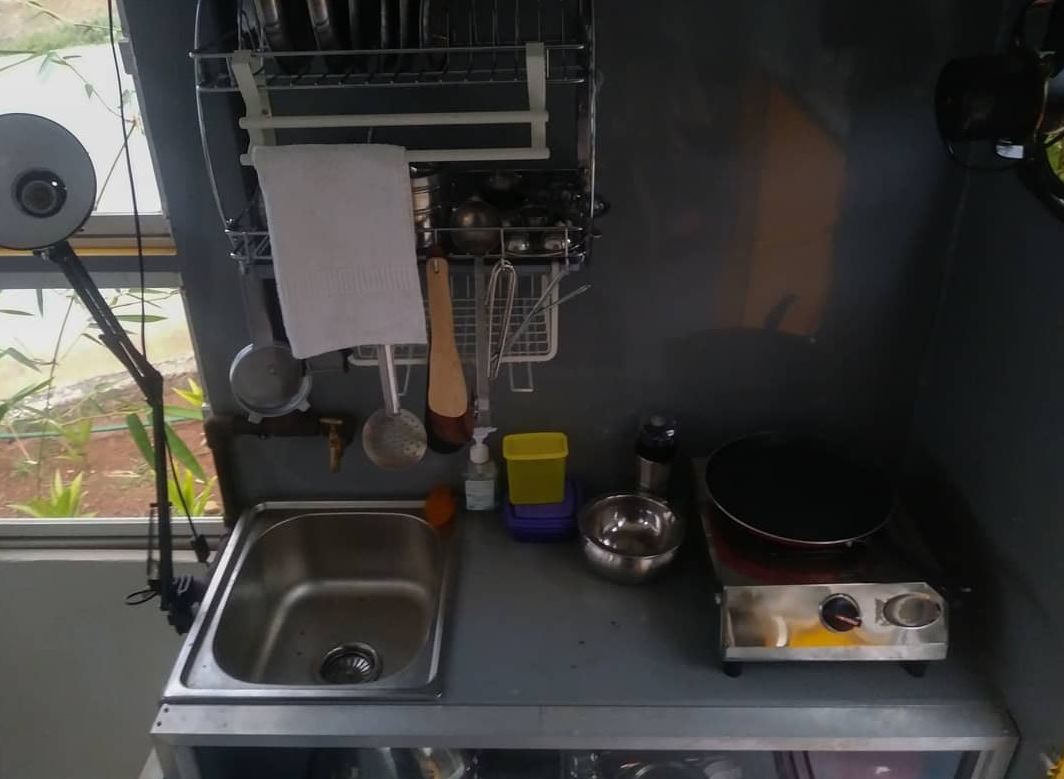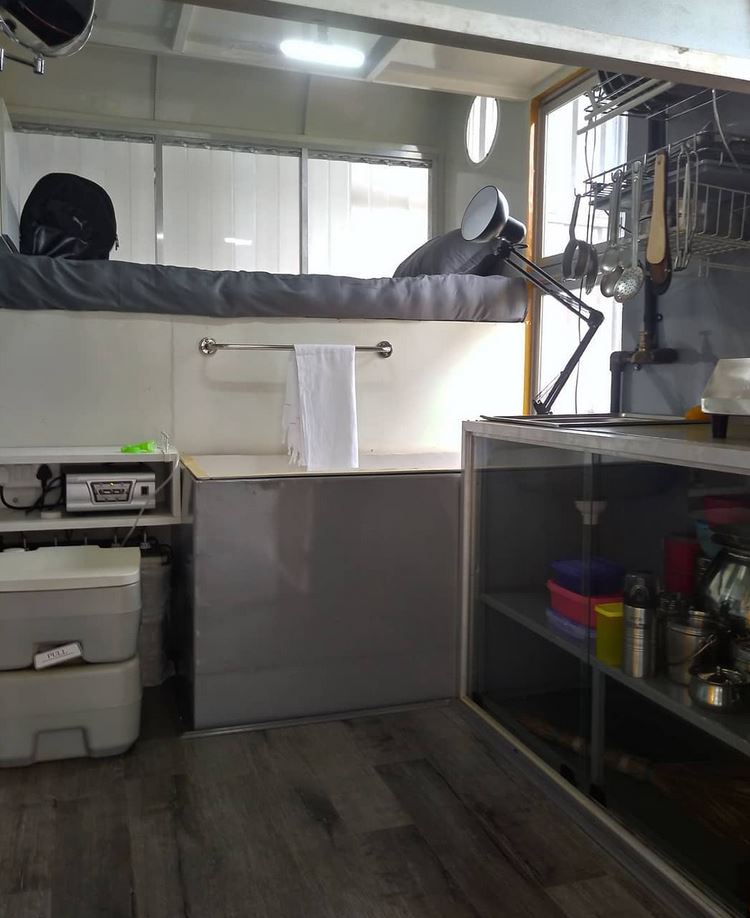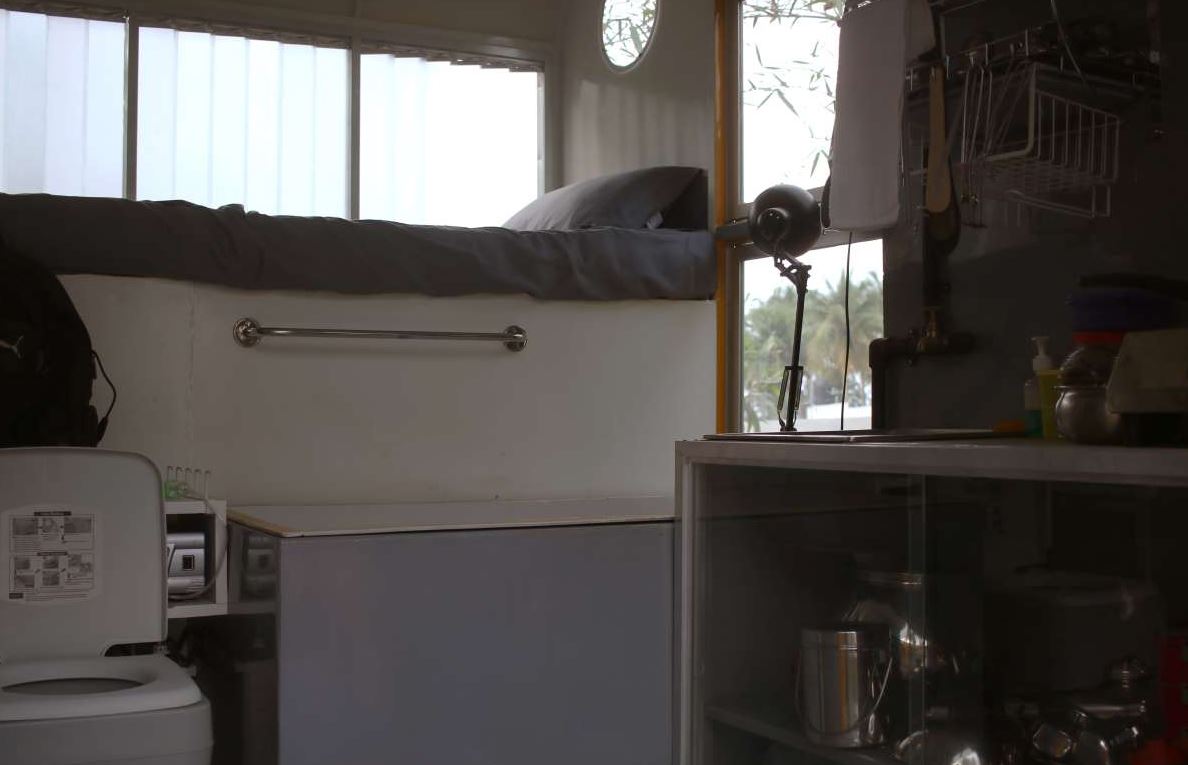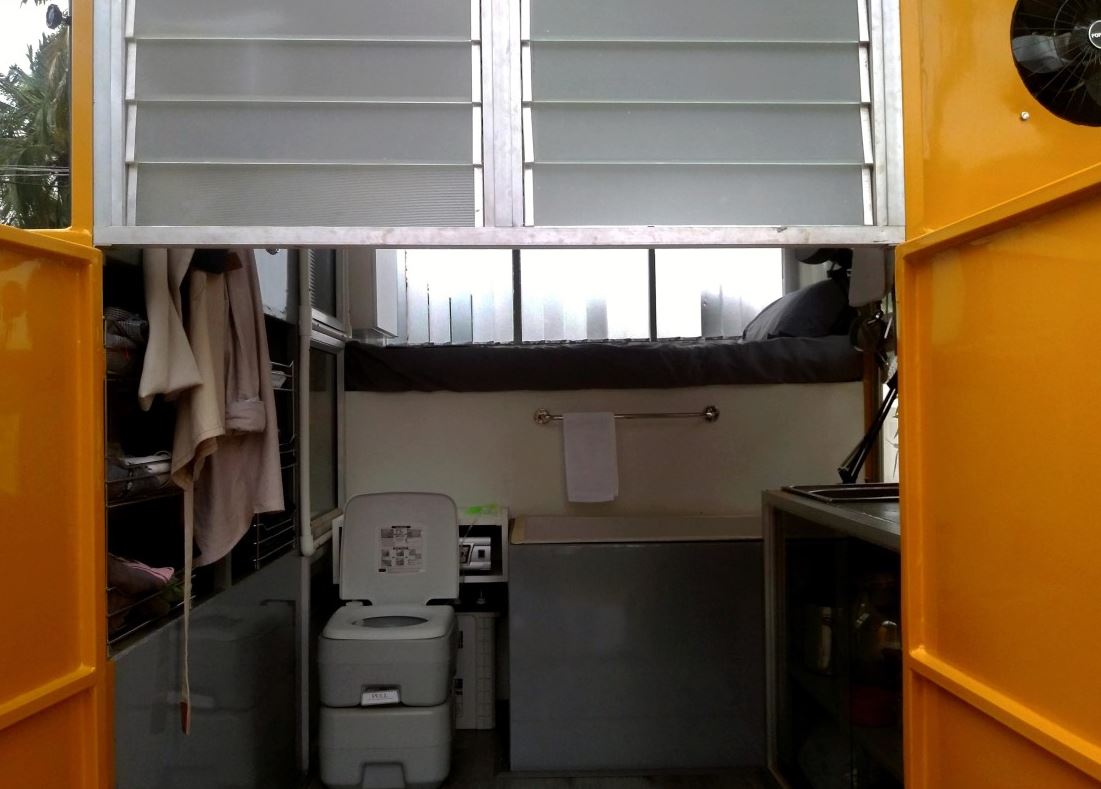 In short, this can be your home and your workplace; Or if I put it in another way, you'll be working from home.
The entire structure is fixed in 6 bolts which can be easily removed and transported in any other vehicle or left static in the ground.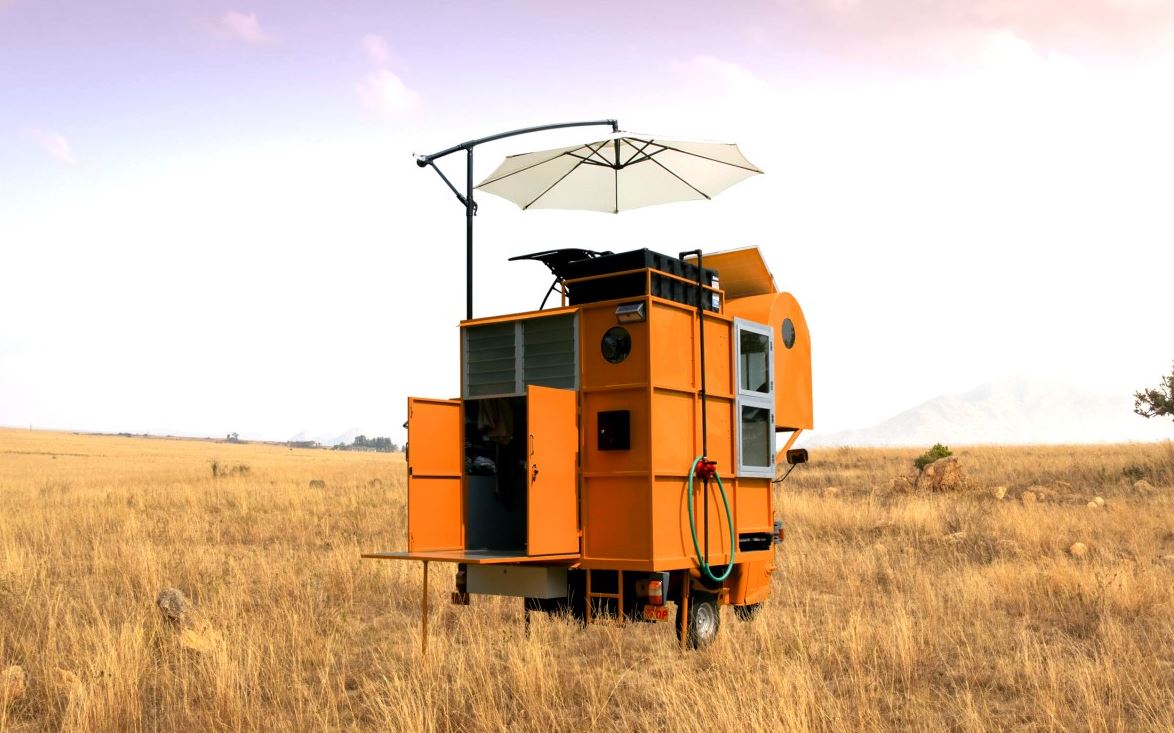 Other than being functional, the SOLO 01 has been built using recycled scrap metal.
The light-weight nature of the camper may cause some concerns about its stability especially in a windy environment. However, this small scale piece of architecture is a one-off and there are no plans to make it commercially available.