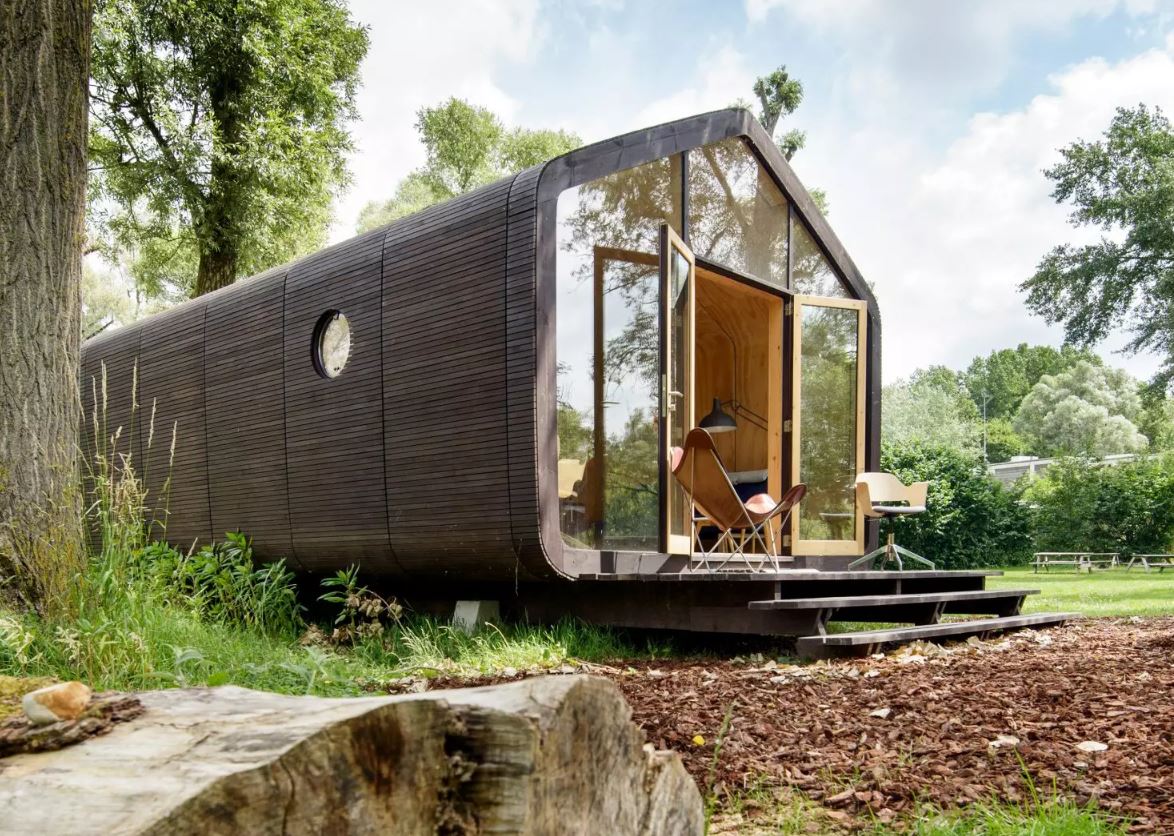 Trust the Dutch to be at the forefront of innovation when it comes to creative living.
As part of their contribution to the tiny livig movement, Dutch company Fiction Factory has built a modern-looking tiny house completely out of cardboard.
Dubbed The Wikkelhouse, the tiny house is on the cutting edge of design, and is quite something you would expect from Europe. You can get it in several configurations, including as a house boat.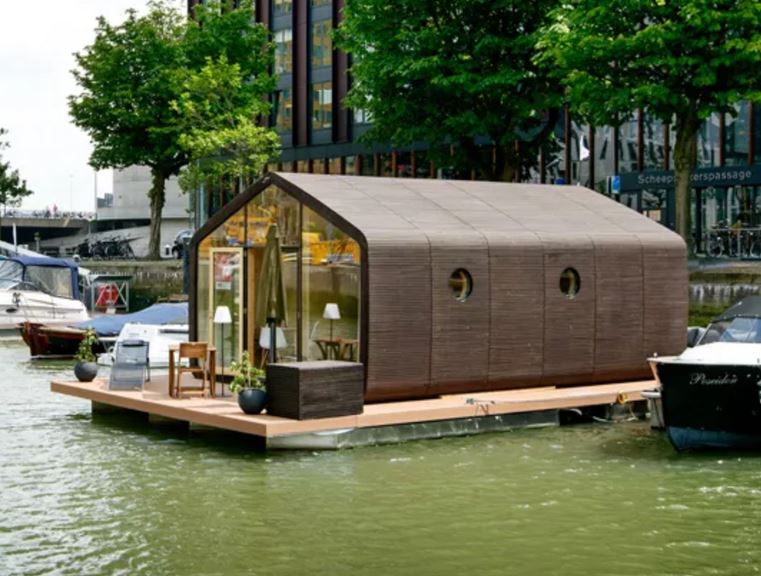 Wikkelen is the Dutch word for wrapping, which is appropriate in this case as the house is made using a patented cardboard wrapping technique. 24 layers of cardboard are glued together, then protected from the elements with a waterproof foil and wood panelling.
The end result, the manufacturer says, is a house that is exceptionally strong with optimal insulation. They promise it will last for over 50 years.
The house requires no foundation, with the company promising it is strong enough for the wind.
60 of these houses have so far been built and delivered to owners with different customizations.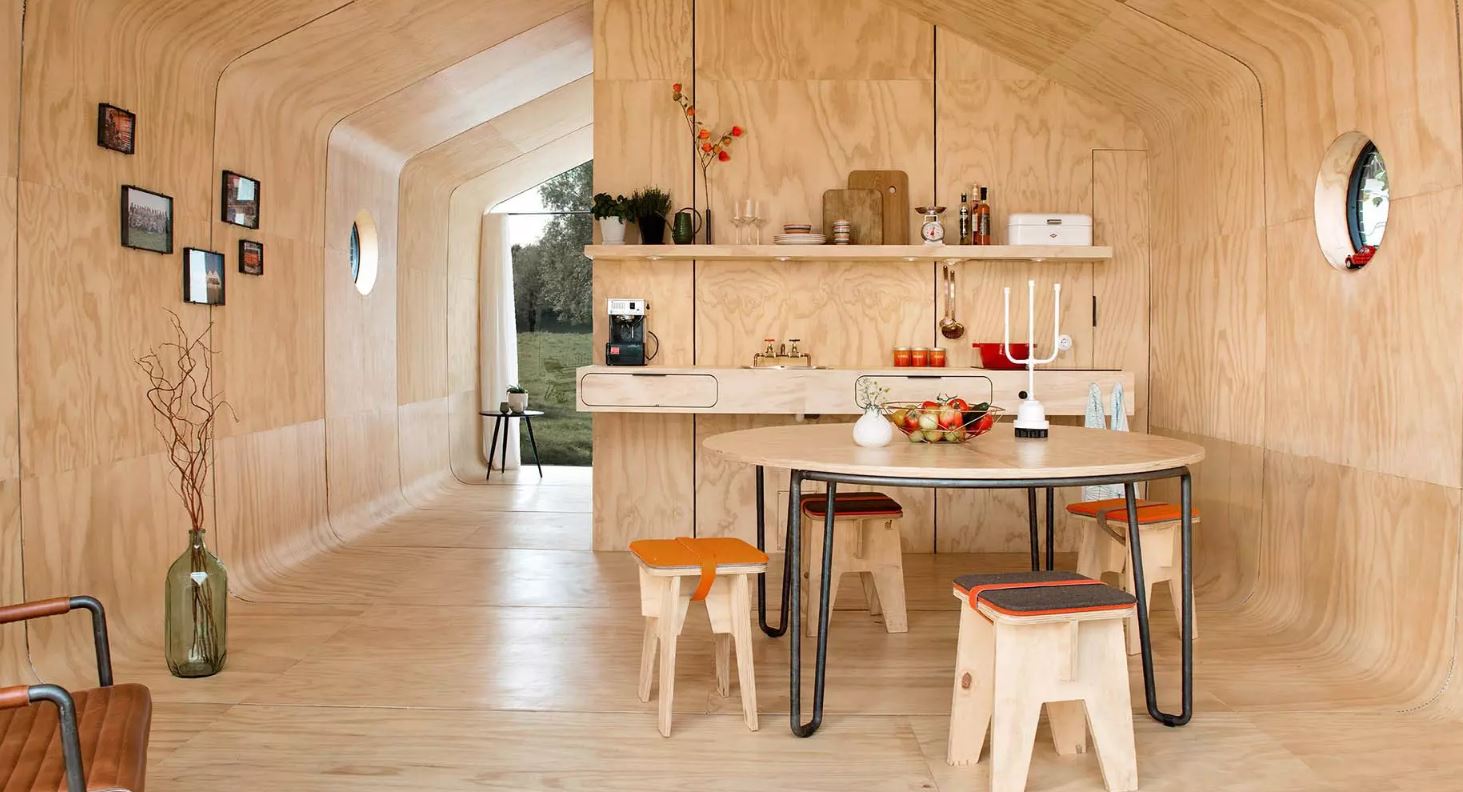 The Wikkelhouse is a modular concept, meaning you can add sections as you need. You don't even have to use it as a living space if you don't want to. If say you wanted an office, you could easily opt out of the kitchen or shower module.
The best part; there is not one size for all. You can make this tiny house as big as you want. Each segment is 1.2 meters deep, and you can have as many as you need.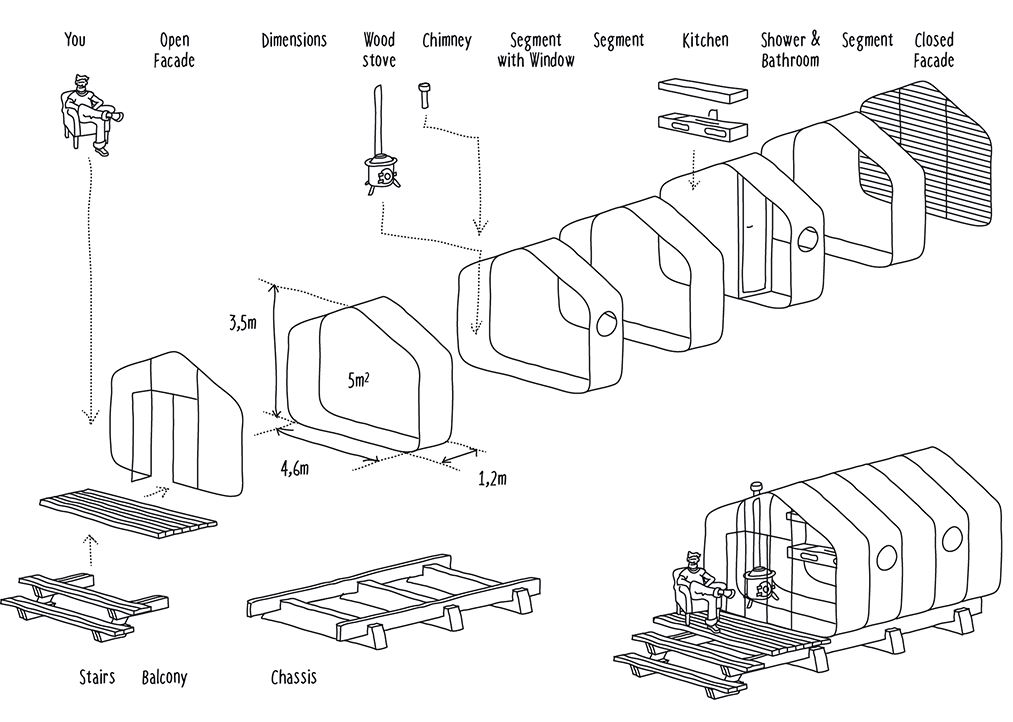 The fact that this tiny house does not require a foundation makes it quite versatile in regards to where you can place it. From the edge of a lake to your backyard.
Owing to its heavily customizable nature, the unit prices can vary drastically. The starting price is EUR 30,000 ($34,000) before tax, transport and placement. The manufacturer however says that most of their units have gone on to sell for between EUR 50,000 and 85,000 ($56,000 and 95,000).
Unfortunately if you are in the US, Fiction Factory do not deliver here. The Wikkelhouse can only be delivered in the Netherlands, Belgium, Luxembourg, Germany, France, UK, Scandinavia and Chile.
And even then, the waiting list can be as long as 8 months.