As more and more people opt for a tiny lifestyle, the demand of a wide price-range increases.
It is not always that the motivation for tiny living or downsizing is monetary. Sometimes, one may just want to live sustainably, or even just hate big empty spaces.
With the growth in the movement, we are seeing more and more luxury tiny houses being built. We have covered some in the past, like this $70,000 Tiny House in Alberta or this one in Nashville that will set you back $200,000.
We've even seen very futuristic ones, like this modern Pre-fab Tiny House which looks like something out of a sci-fi movie.
The one we are covering today is more standard without the quirky features, but boy does it pack all aspects of modern luxury.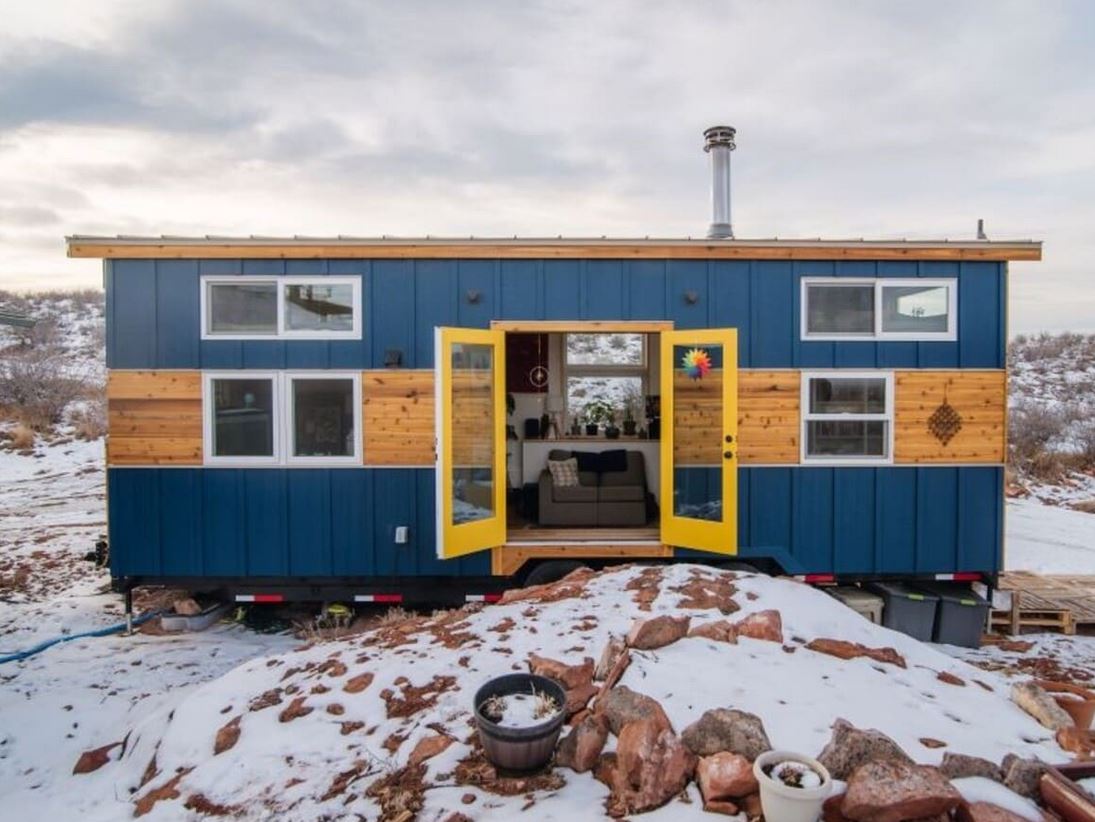 It is made by MitchCraft Tiny Homes, and designed to be fully customizable. It is only 280 square feet, but it feels very spacious, and certainly offers things many large houses can only dream of.
The living area and kitchen blend together as an open concept you would find in a much larger house. The kitchen countertop separates the two, and also acts as a dining area. The kitchen itself is spacious enough to fit a full-size oven with 4 burners, a washing machine, a full-size fridge and lots of storage – including under the stairs.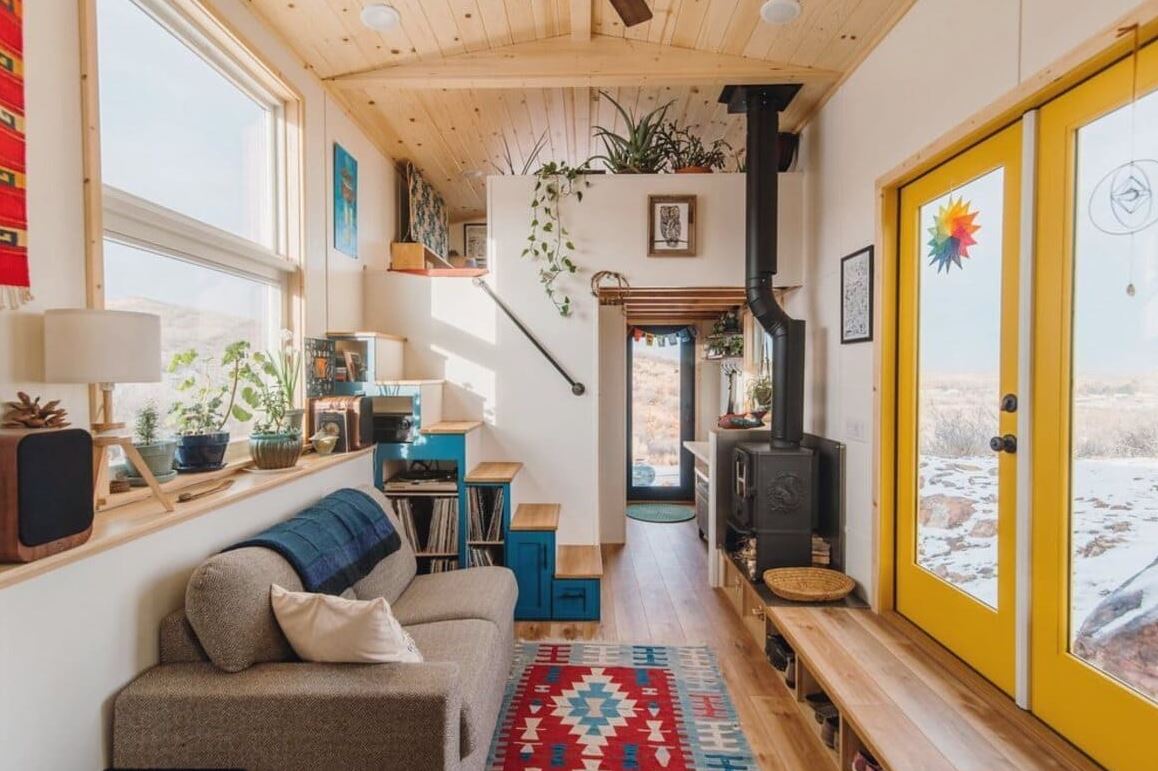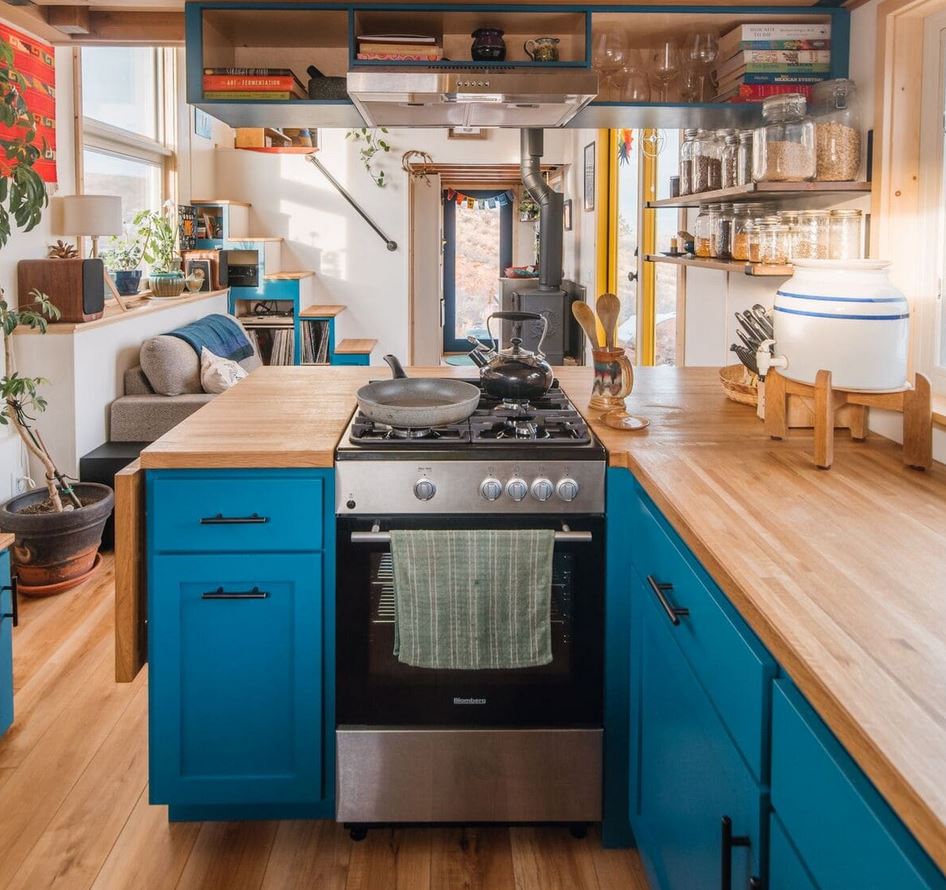 There are staircases on both ends of the house, both leading to the loft bedrooms. Under the staircases in the living area, there is a cleverly placed book shelf area.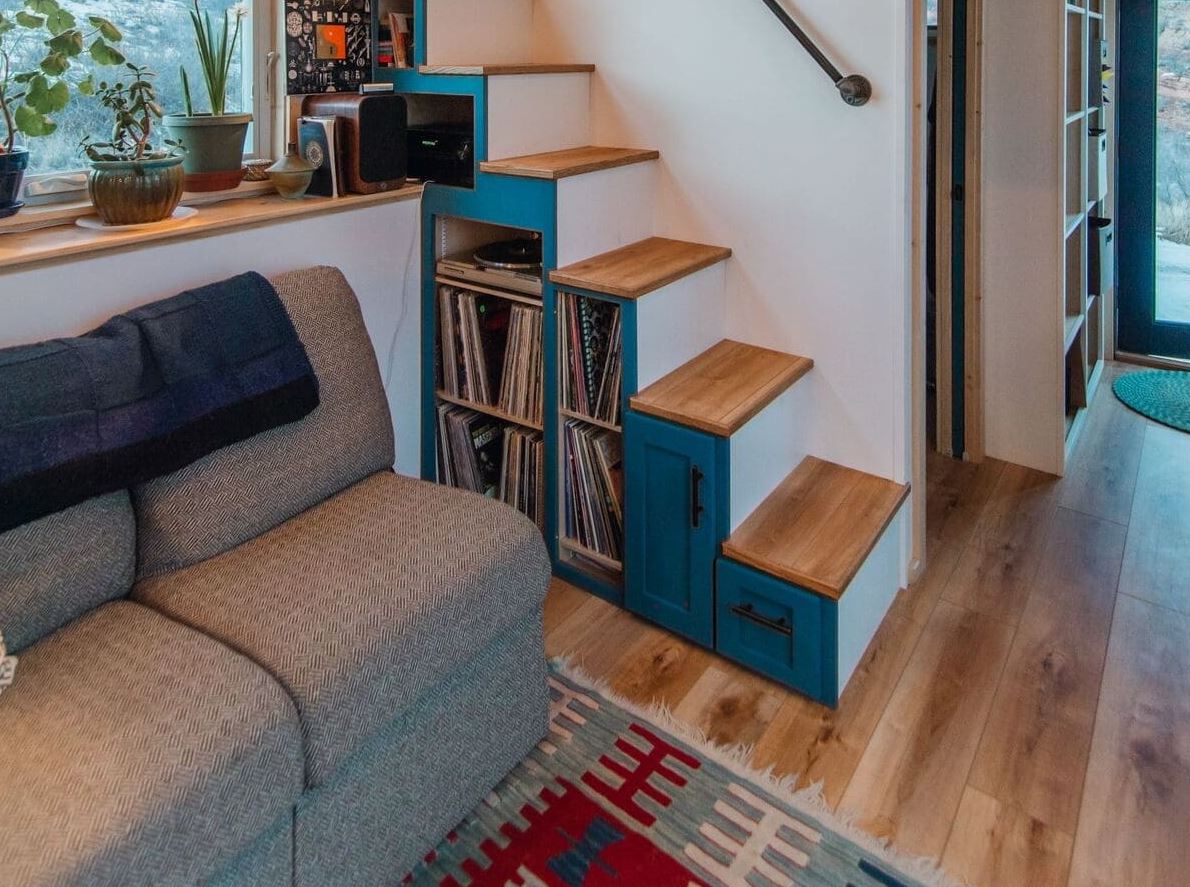 This house also comes with a wood-burning fireplace nicely fit in the corner of the living area. Just below and beside it is wood storage compartments, and more compartments for storing shoes.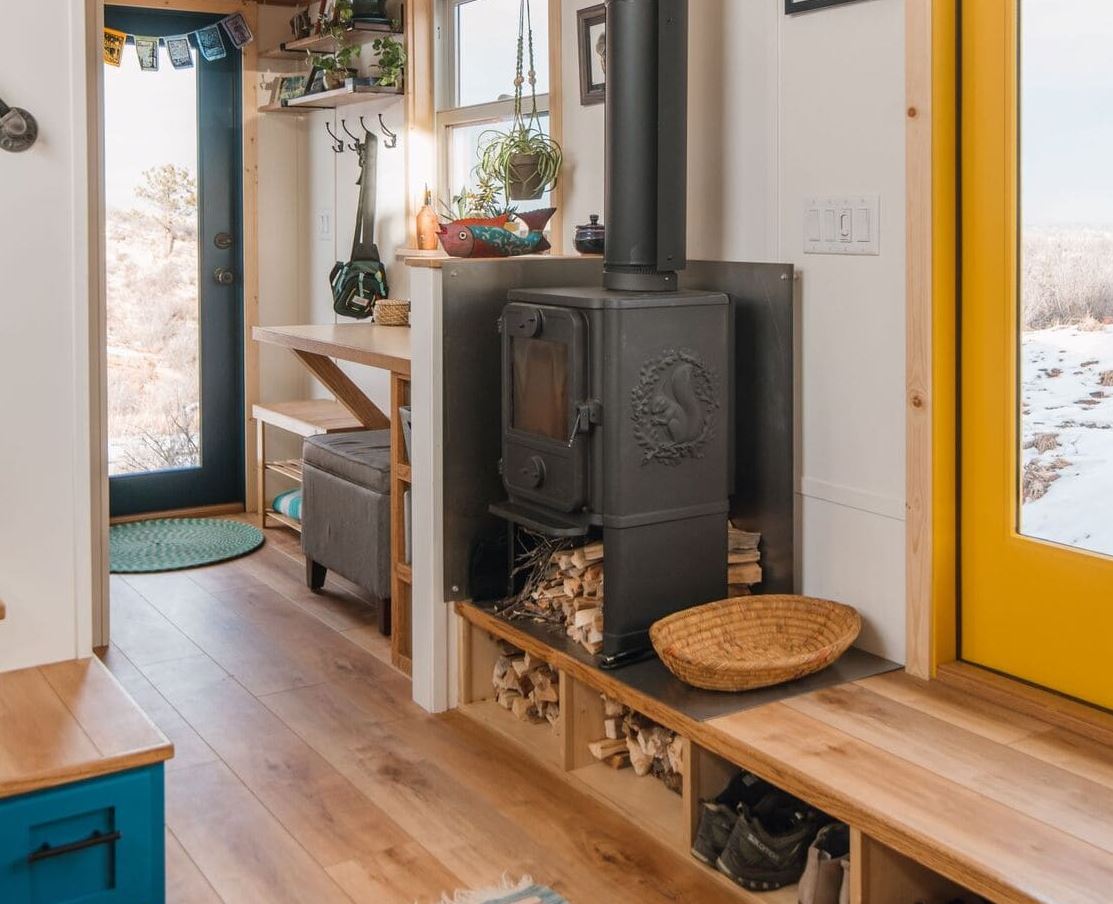 There is a separate entry into the mudroom, in case you are super-invested in that off-grid lifestyle. And speaking of the mudroom, you get even more storage and shelving that can be used for anything, from shoes to tools.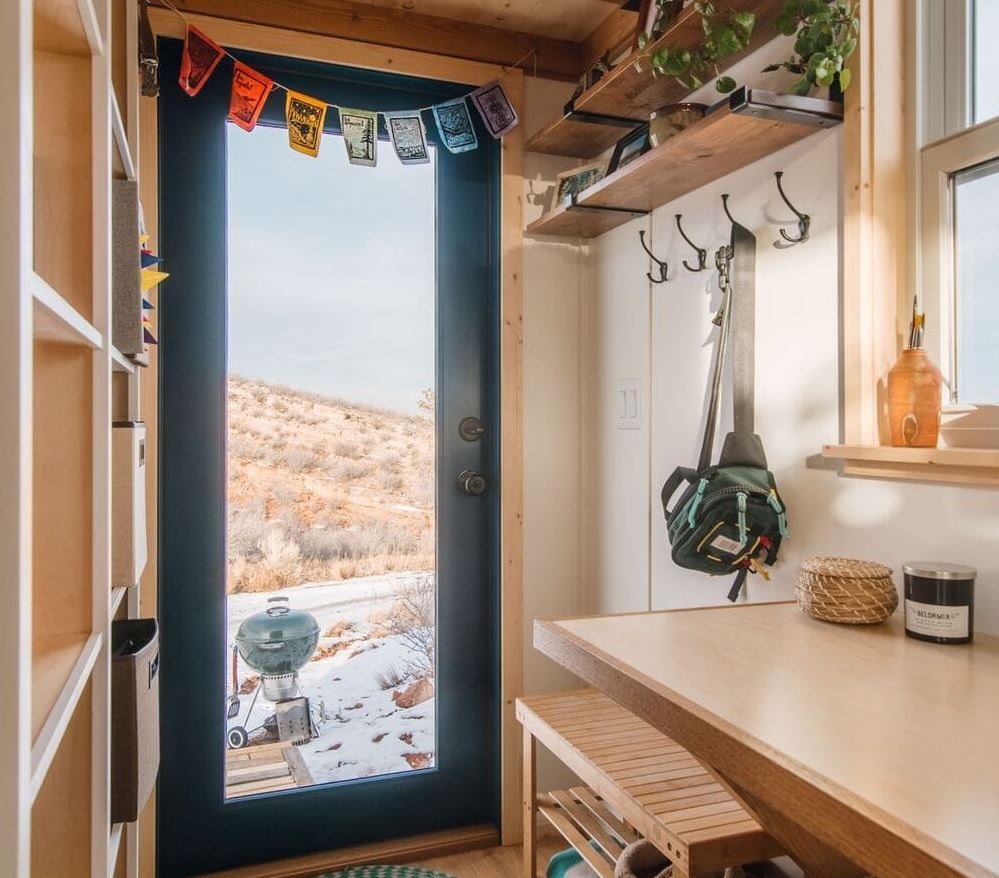 Hidden next to the mudroom is the bathroom. It comes with a full soaking tub, and a very unique sink seating on top of the vanity.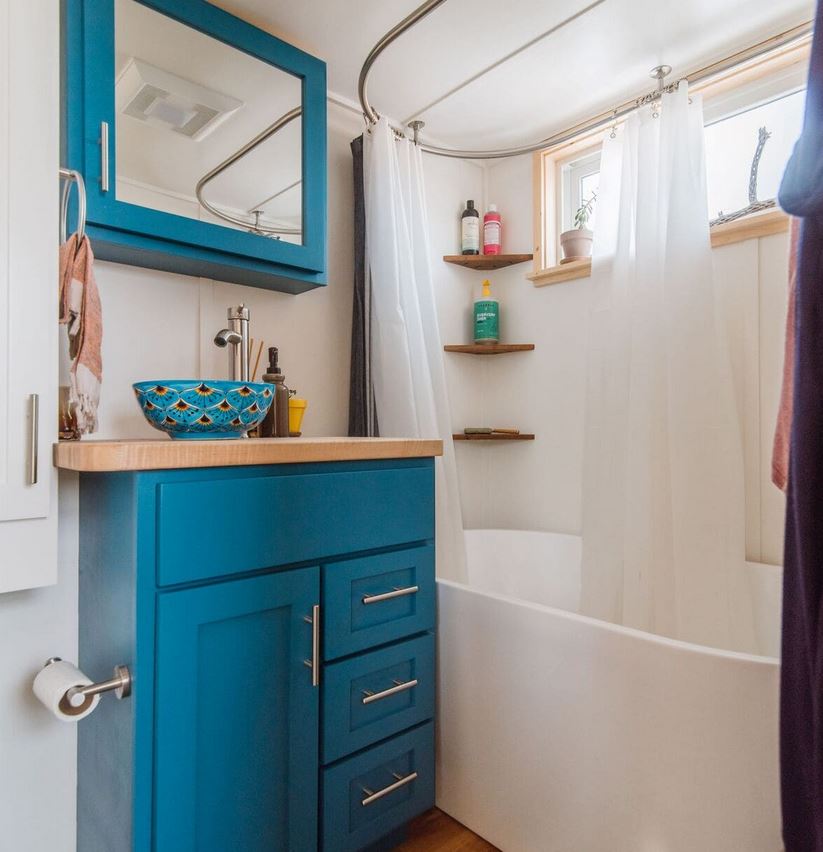 Climbing up the staircases and you find the bedrooms. One sits above the mudroom and bathroom, while the other is on the opposite end, above the kitchen.
They both have large windows, and are more spacious than your average tiny house bedroom. They also come with skylights so you can fall asleep as you gaze at the stars.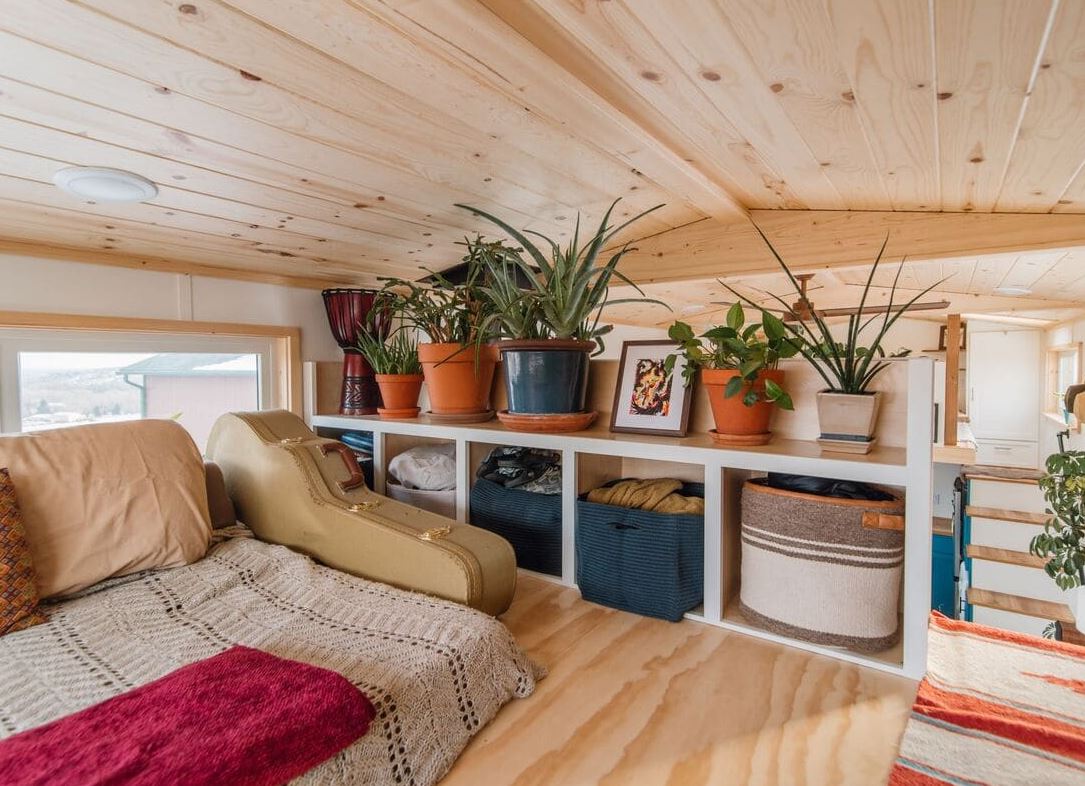 Here are more photos courtesy of MitchCraft Tiny Homes.