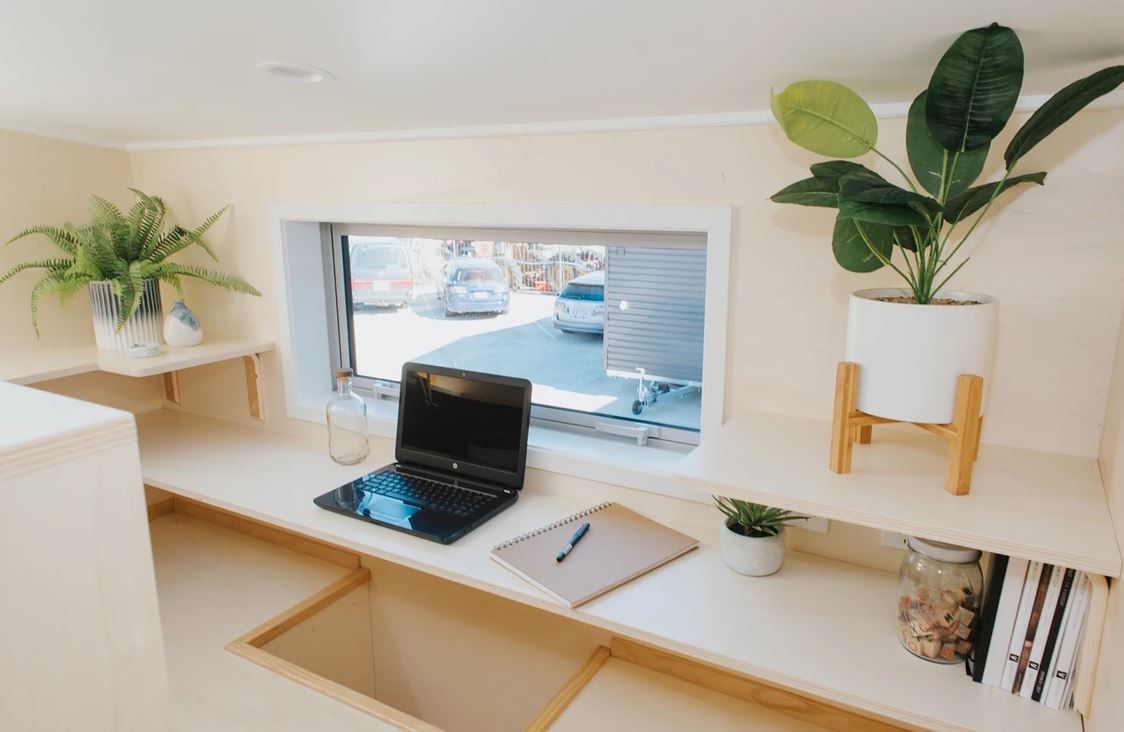 New Zealand builder 'Build Tiny' has produced another masterpiece.
This tiny house, named 'Wai-Iti' is located in the top of the South Island of New Zealand, and was built for a couple of holiday makers. It was just the perfect and quickest house for their 'grassy rural section'.
The compact tiny house is perfect for a working holiday, owing to the fact that it comes with its own small home office.
Completed in December 2020, the Wai-Iti is 8m long, and weighs 3750kg (8267 lbs) when stripped off 301 kg of removable items.
The house is set on a double axle trailer with steel framing. The exterior is clad with vinyl and has double-glazed aluminum windows.
The tiny house is powered by a on-grid 16 amp caravan connection, but it comes prewired for future solar installation.
As expected, there is lots of storage inside, including some integrated into the sofa.
The kitchen comes with full size appliances, including a fridge, 4-burner propane-powered stove, washer & dryer combo, 2x pullout pantries.
Up the loft above the kitchen and bathroom is the sleeping area and office space which can be perfect for working from home. In the bathroom, there is a composting toilet alongside a glass shower.
This unit is retailing for between $150,000-$170,000 NZD (105,000 – 120,000 USD).
Builder: Build Tiny
Check it out.