One of the biggest drawback of tiny houses is the capacity. The idea may sound all fun and interesting when you are just by yourself or with a couple, but it starts getting complicated when there are kids involved.
Tiny houses that are both compact, mobile and can fit several people are not very common, that's why this one by French house builder Baluchon caught our eyes.
The house is named 'Road Runner' after an animated character well known for his incredible races with Coyotte in the New Mexico desert. The new owners of the house, Elodie and Thomas, lived there, before returning to France to make their tiny home dream a reality.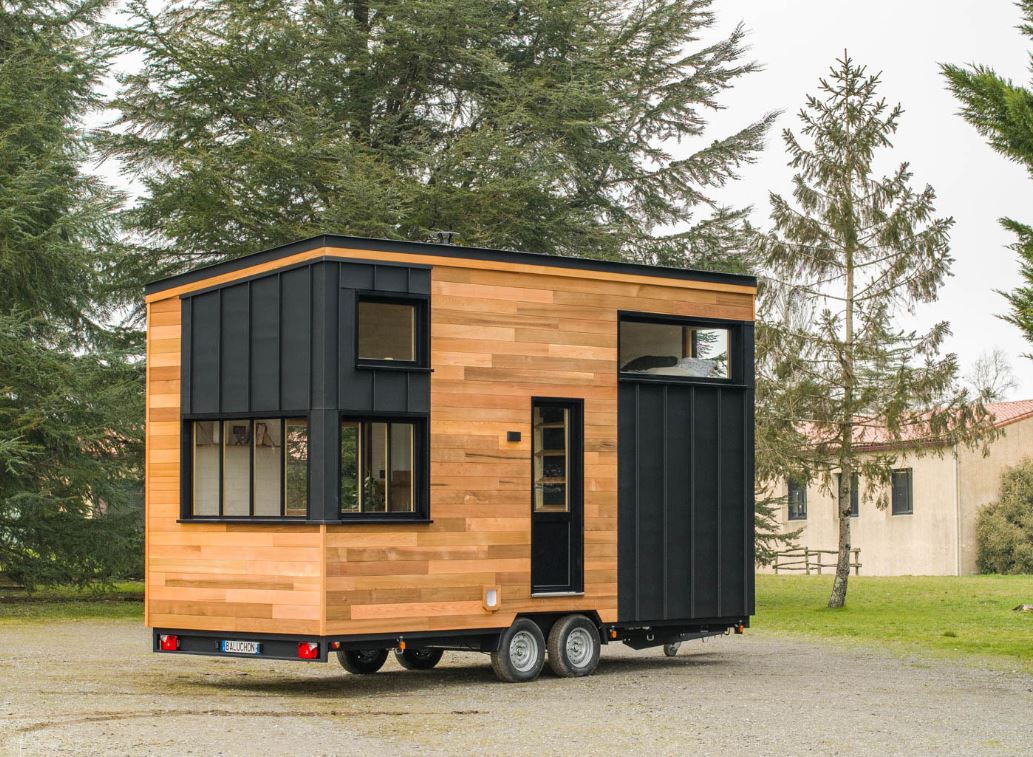 The house has large windows integrated, a feature that was key to the couple. This brings in lots of natural light.
What makes this tiny house special is that it can accommodate upto 5 people. Thus making it perfect for hosting friends, or even bringing up a kid.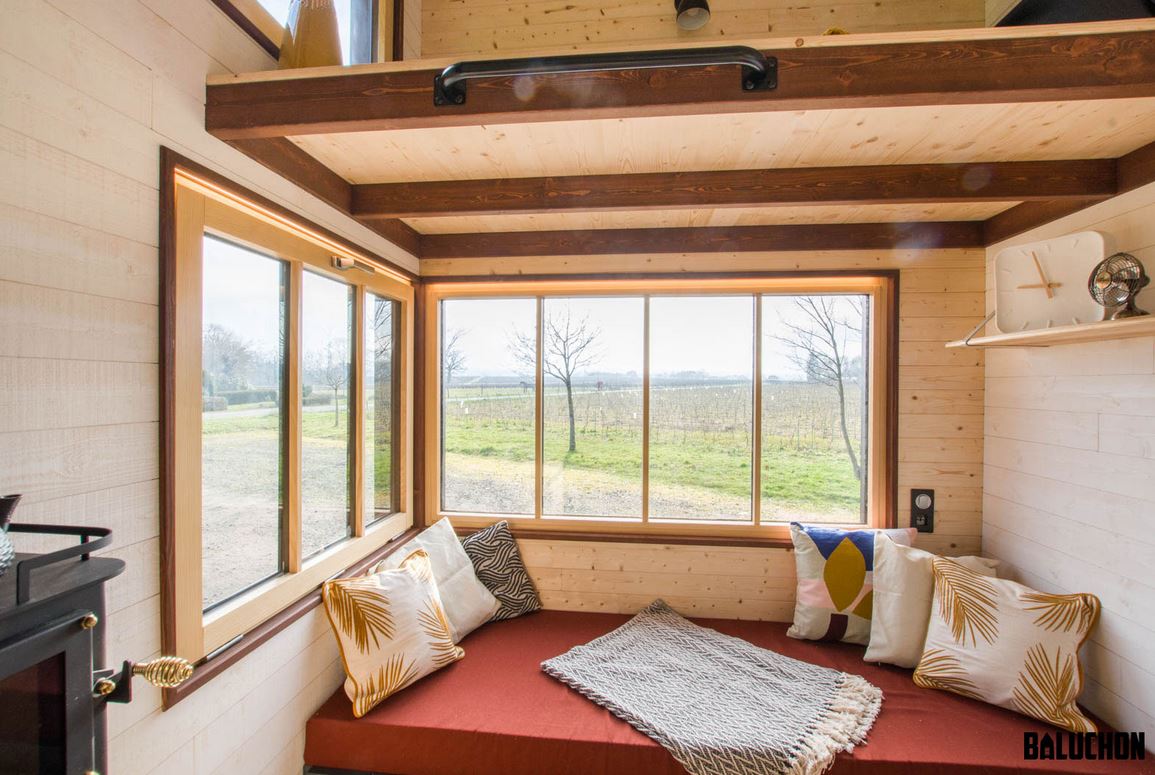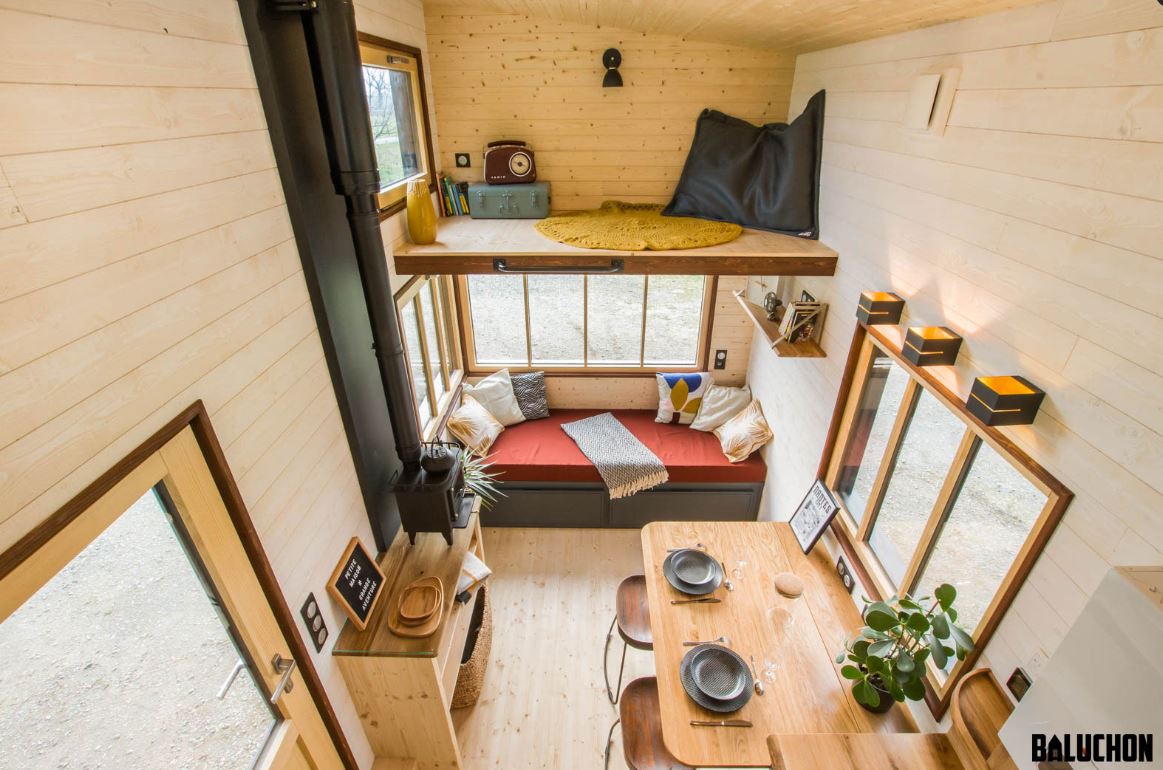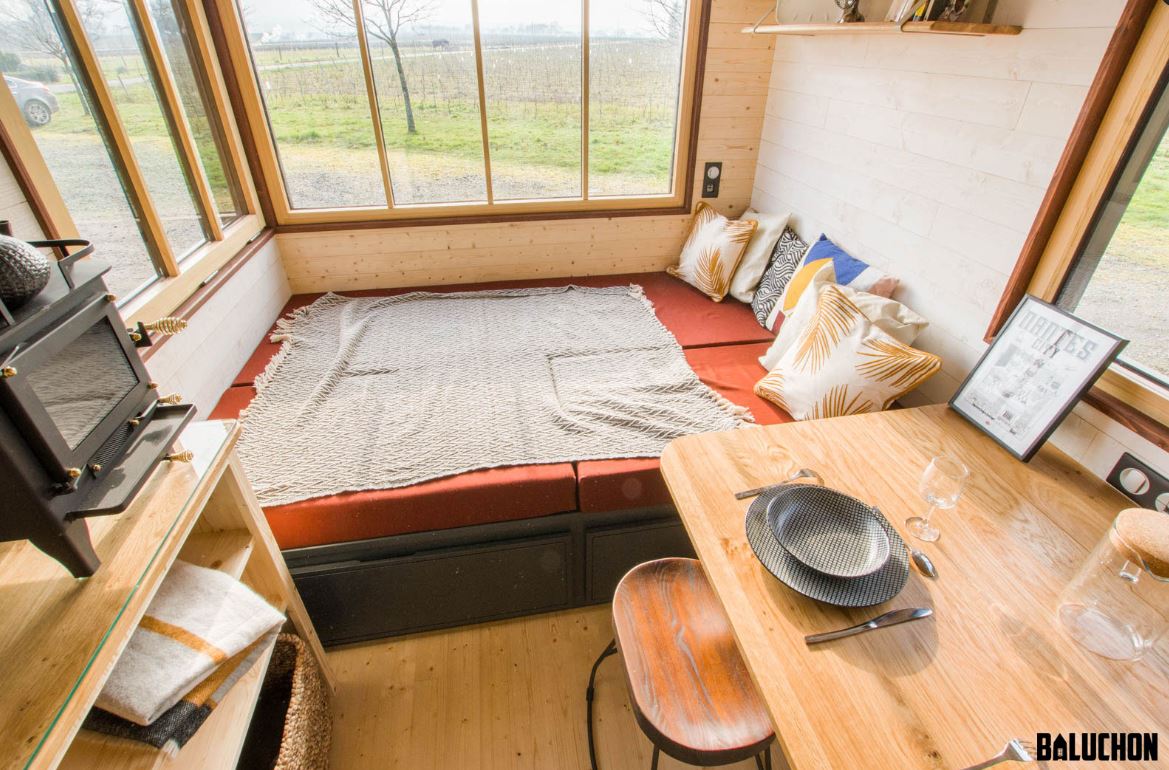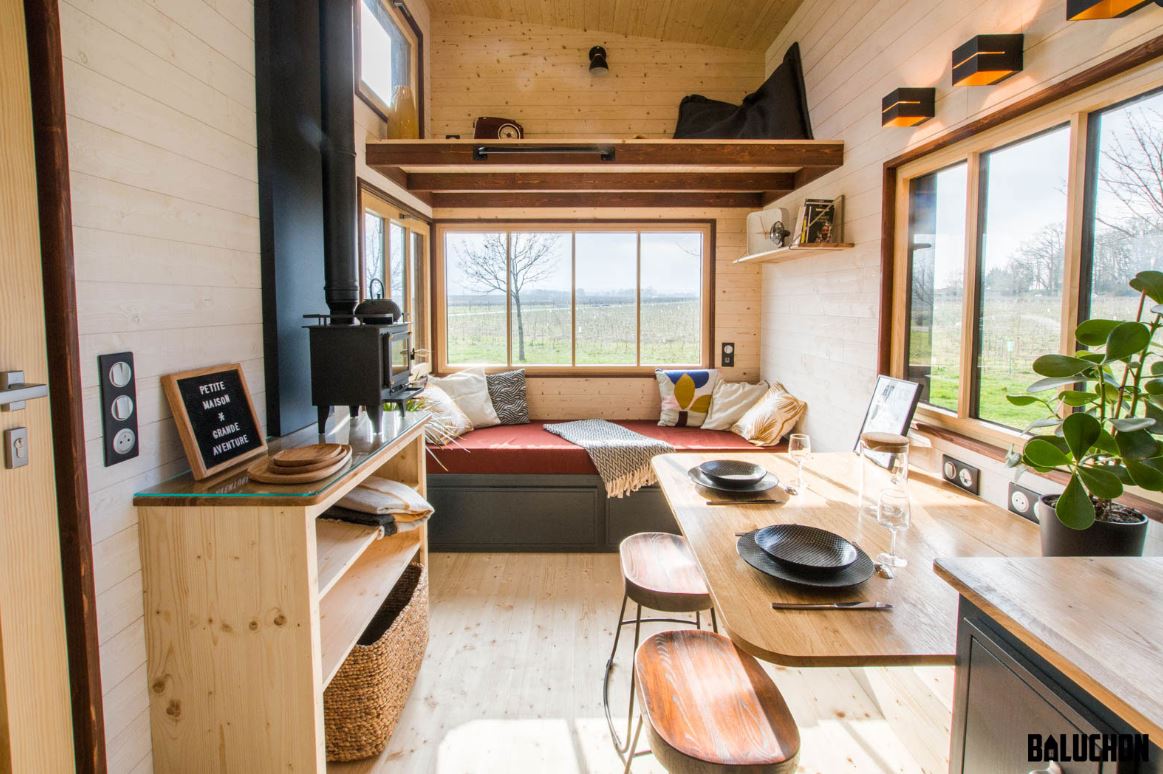 There is a folding oak table that can accommodate two or three people for a meal. The kitchen comes fully equipped with the essentials, but the family opted not to get a refrigerator.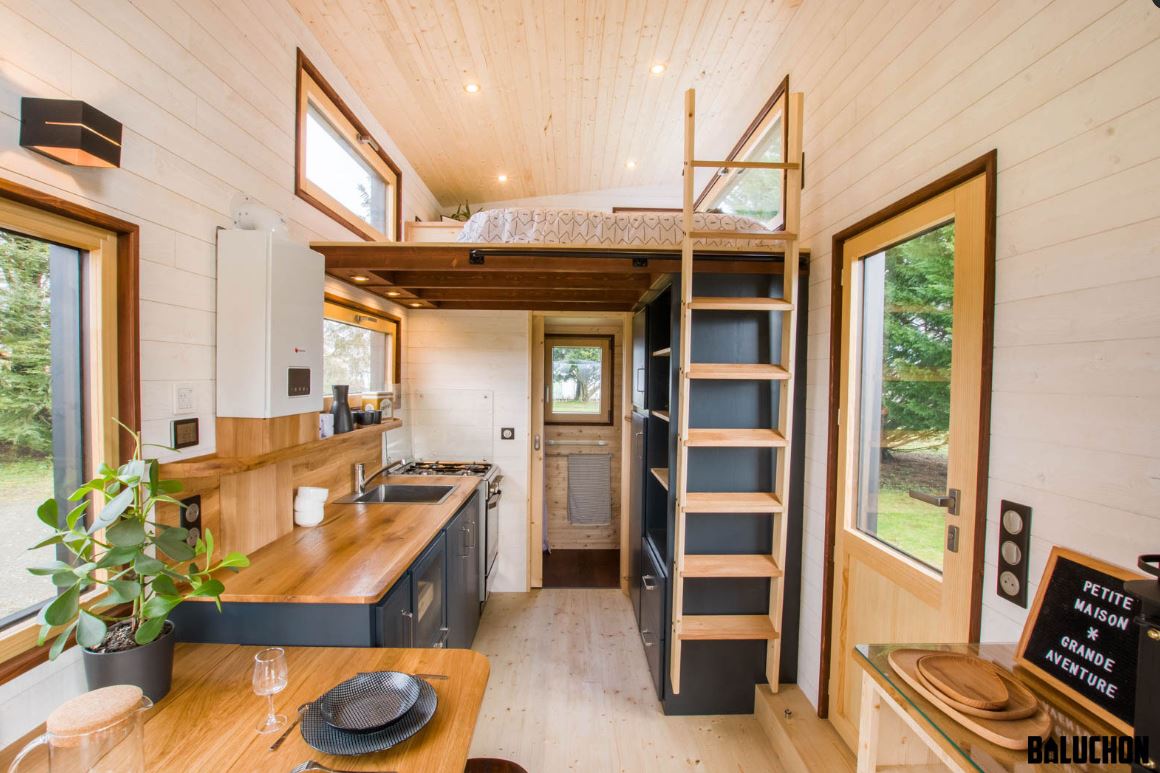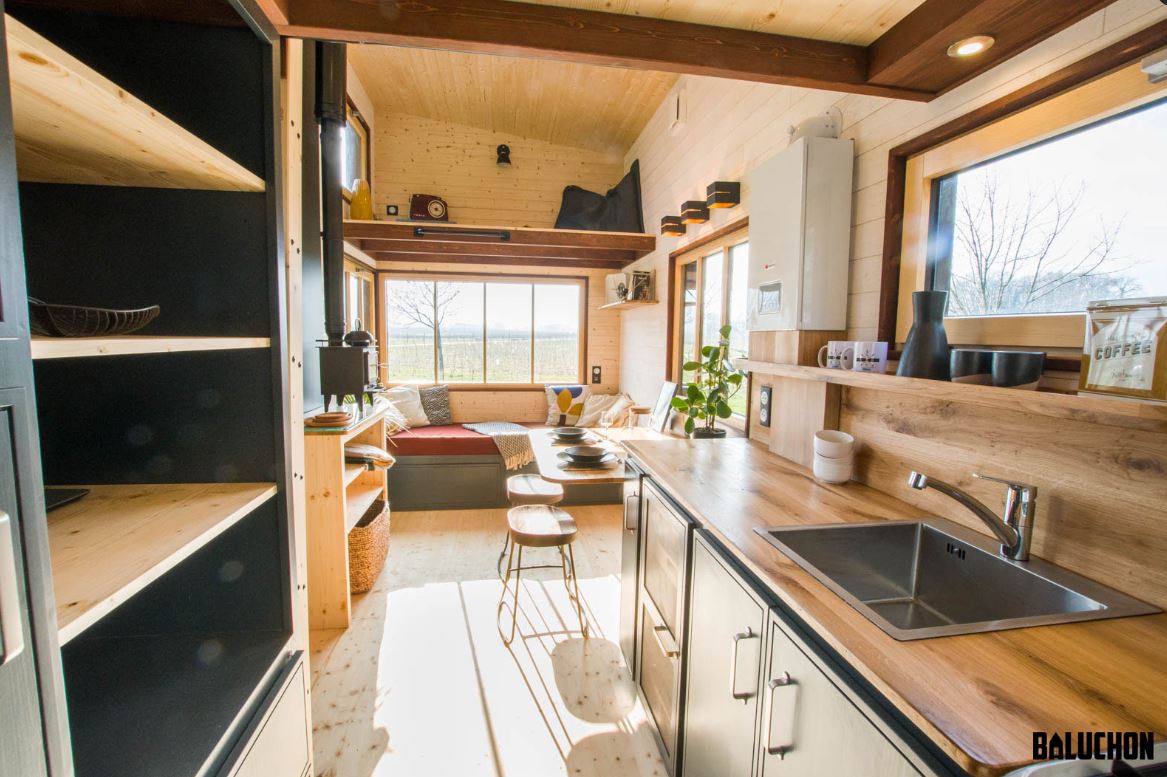 There is a small bathroom that features a dry toilet and shower.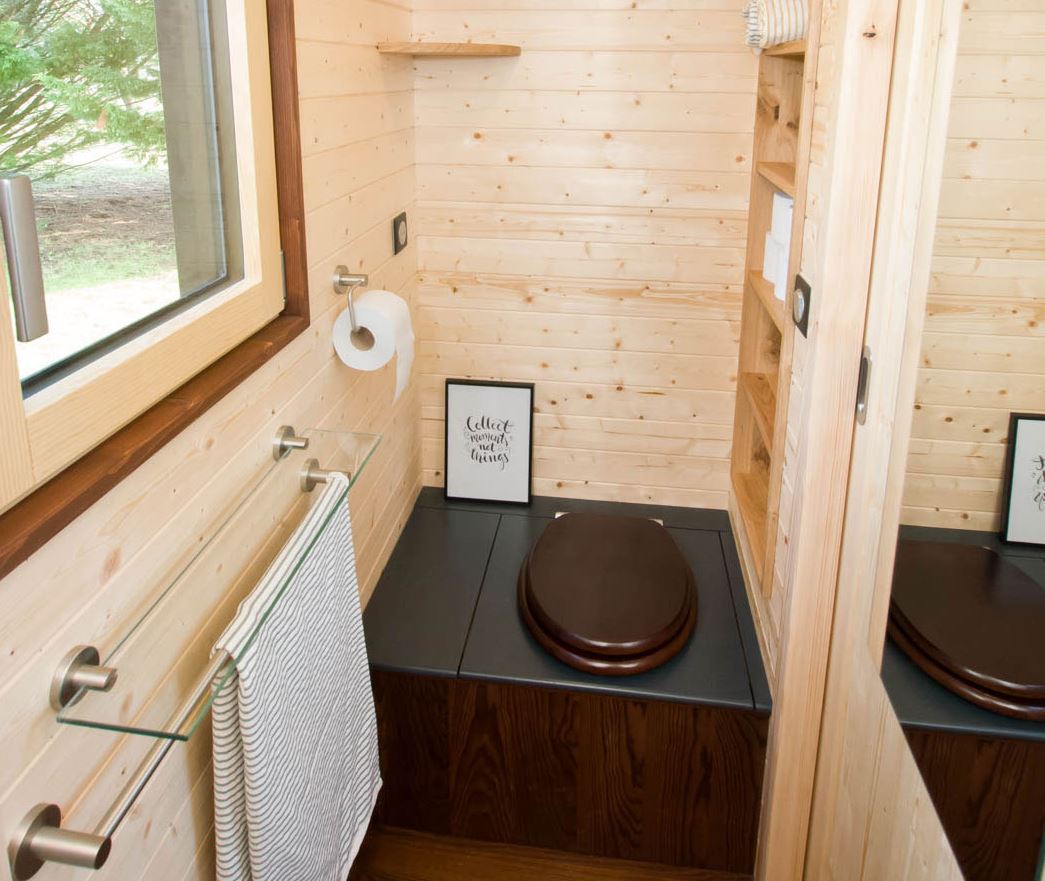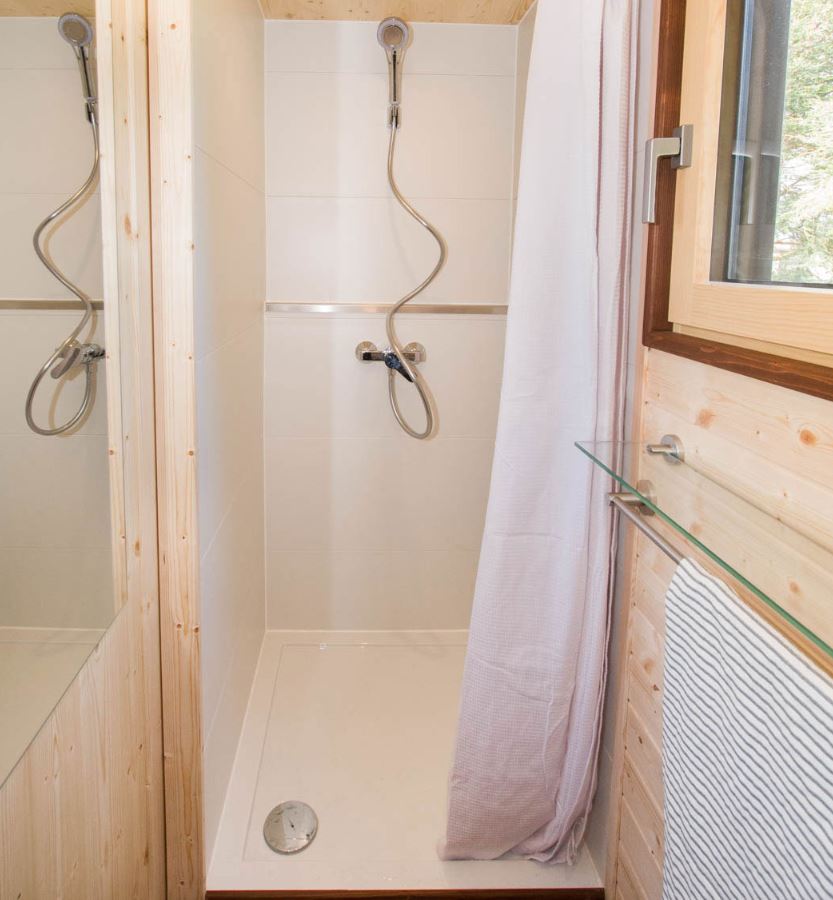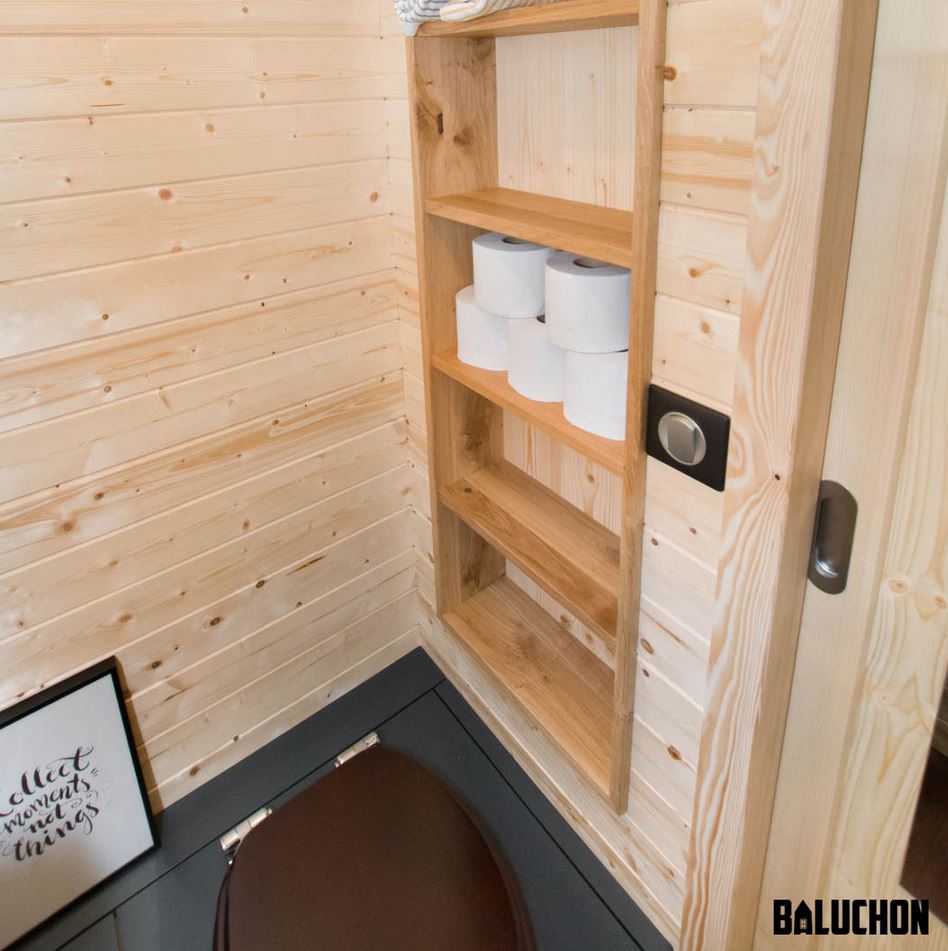 The Road Runner has 2 loft areas, with one serving as storage and the other as the master bedroom. Both can be reached by a removable ladder.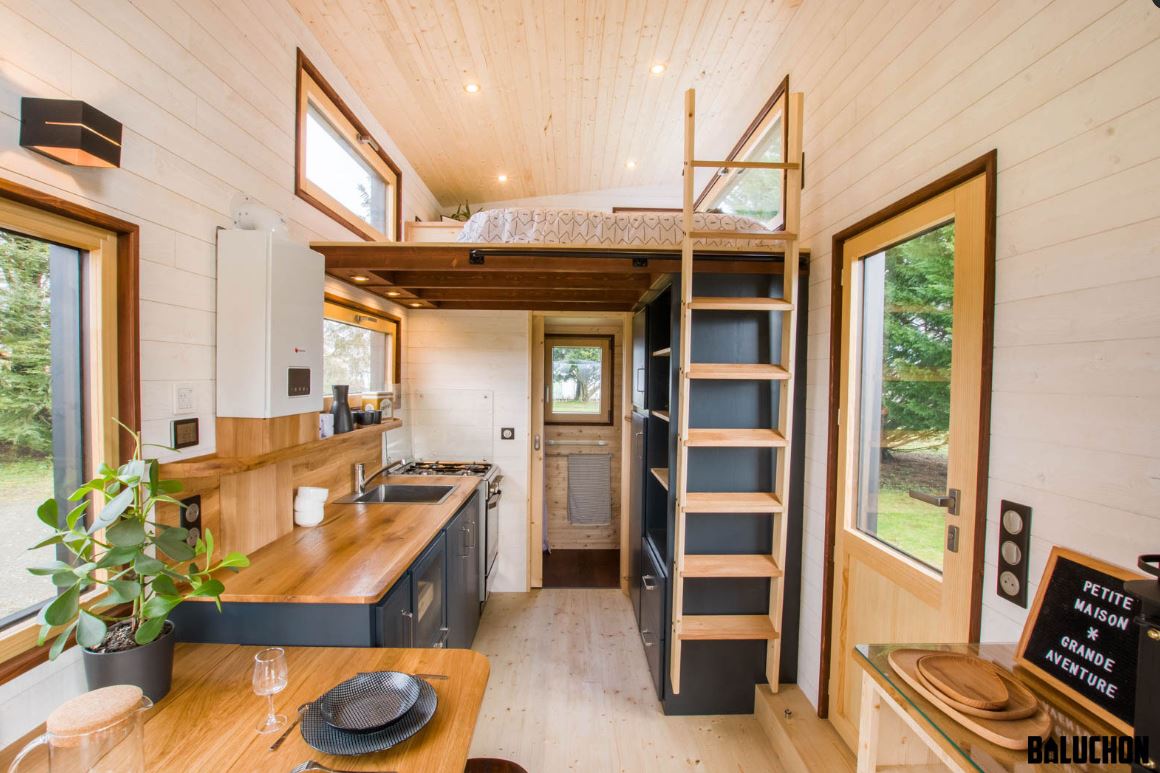 The house is 6 meter long, and is insulated with cotton linen and hemp. This is used in the walls, floor and ceiling. The floor is made of heat-treated pine and solid spruce.
The cladding is cedar with UV saturator, and aluminum joints covering with standing joints. Panelling is Picea natural planed spruce.
This house can be replicated, and pricing information can be made available if you reach them.