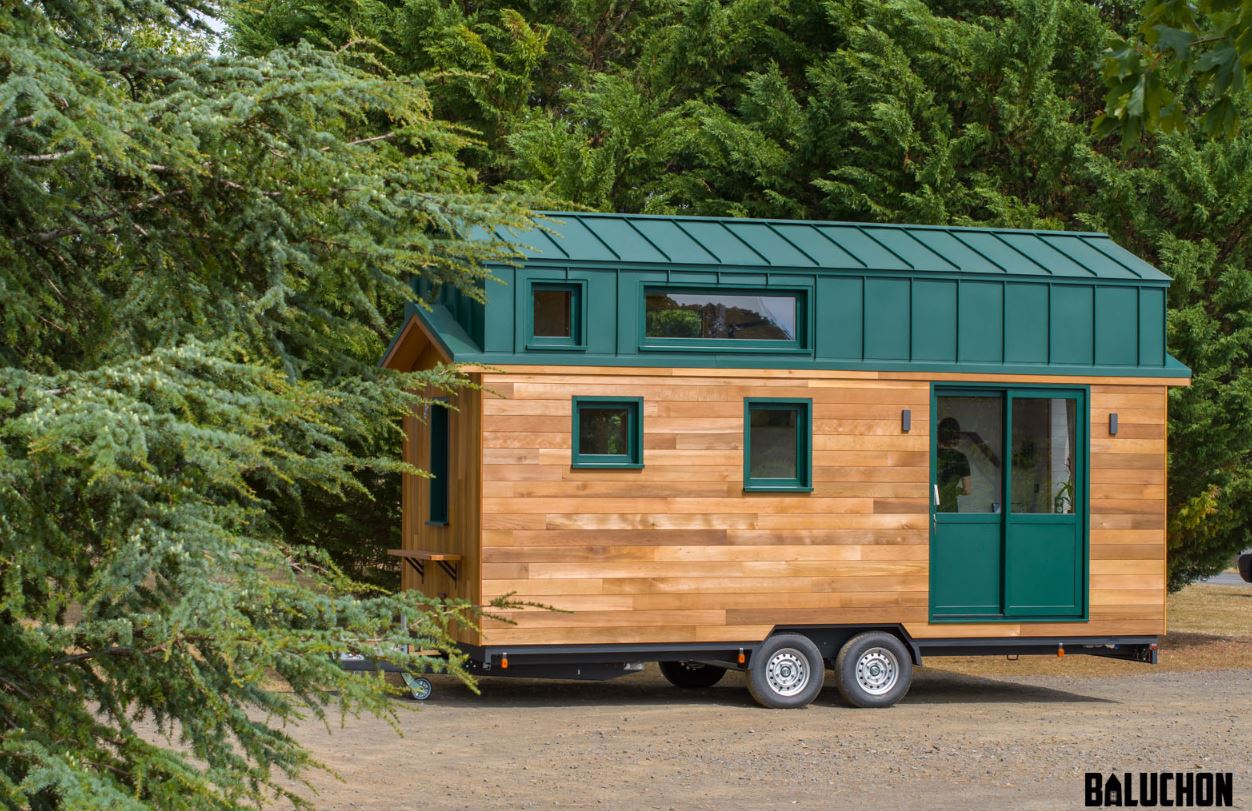 We see so many fancy designs of tiny houses that we forget the basics. Downsizing makes no sense if you are going to still spend thousands or tens of thousands for your home.
Before all the bells and whistles, tiny houses were just basic, compact structures, designed to give you financial independence. Now they come in all shapes and sizes, and some cost almost as much as a normal house.
This French tiny house firm Baluchon is looking to change all that.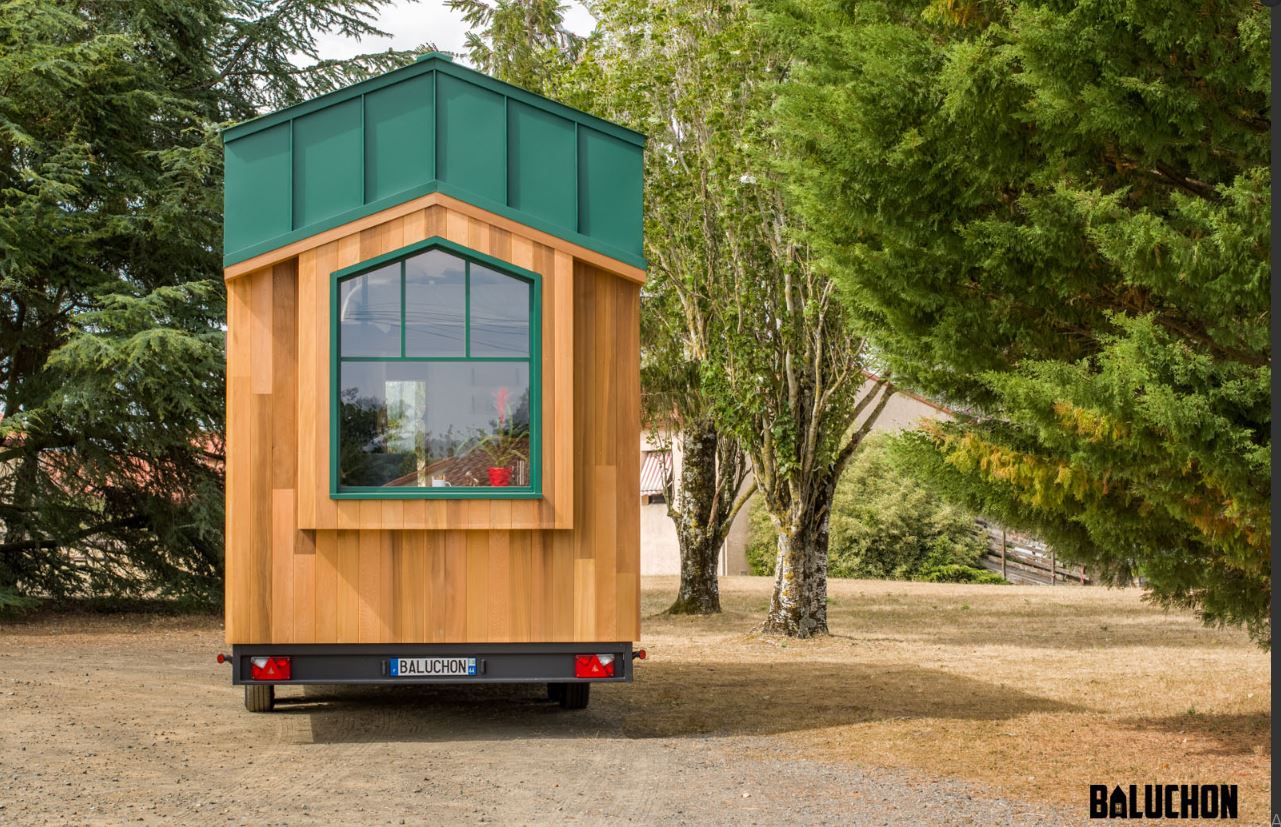 Their new model is called Hauméa, measuring just 6 m (19.6 ft) in length. It is based on a double axle trailer.
This tiny house is compact, un-exagerrated and seeks to return this tiny living culture to its roots.
The Hauméa does come with most of the standard things you would expect in a tiny house; a kitchen, bedroom, bathroom and living area.
The living area is the main entry point, and it features a sofa bed and a small home office area.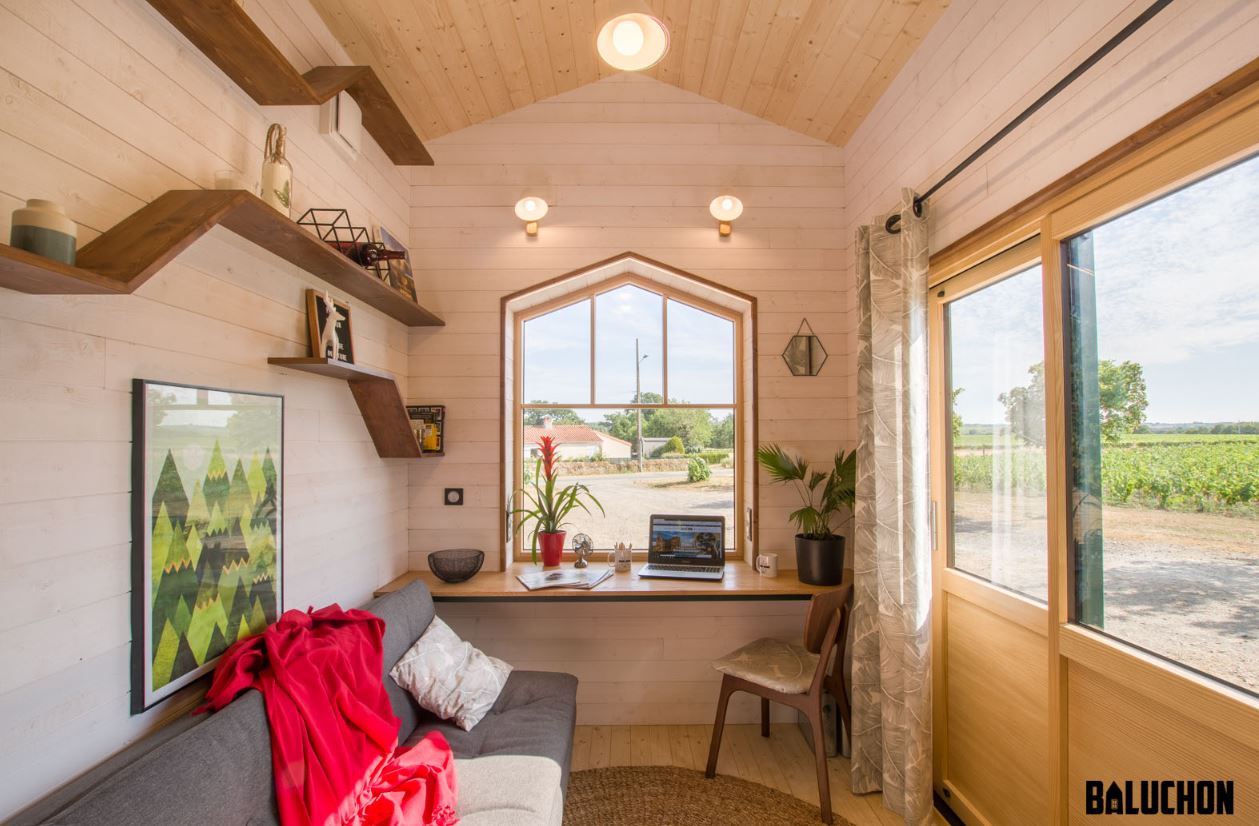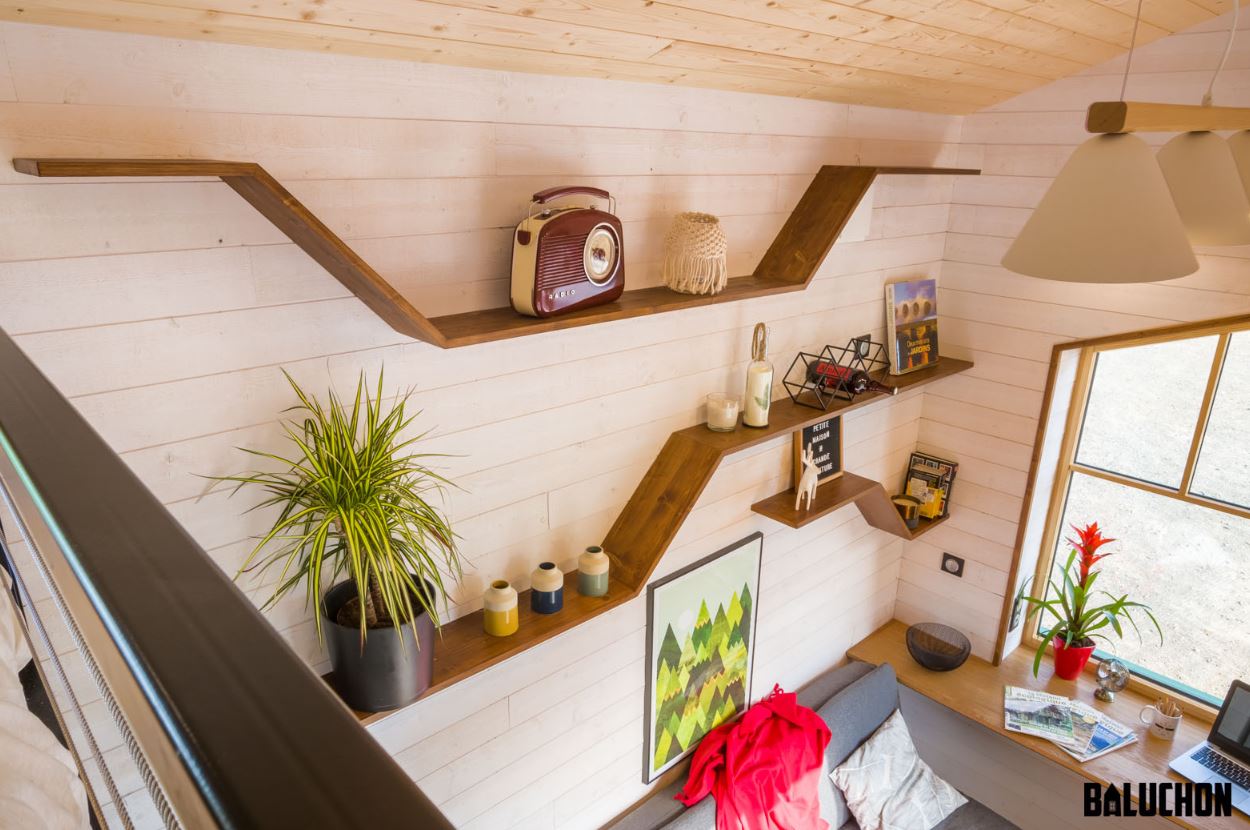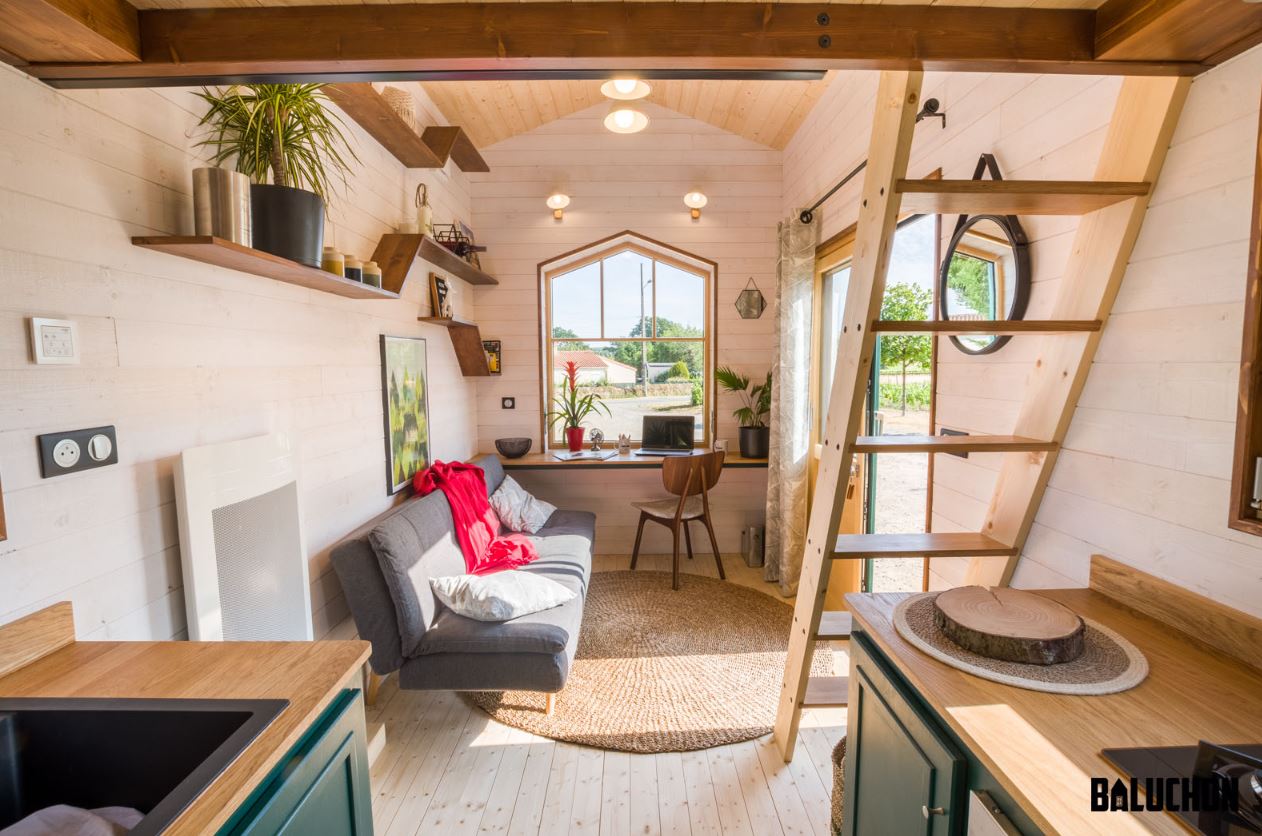 Nearby is the kitchen with a two-burner stove, an oven, a sink and some cabinetry.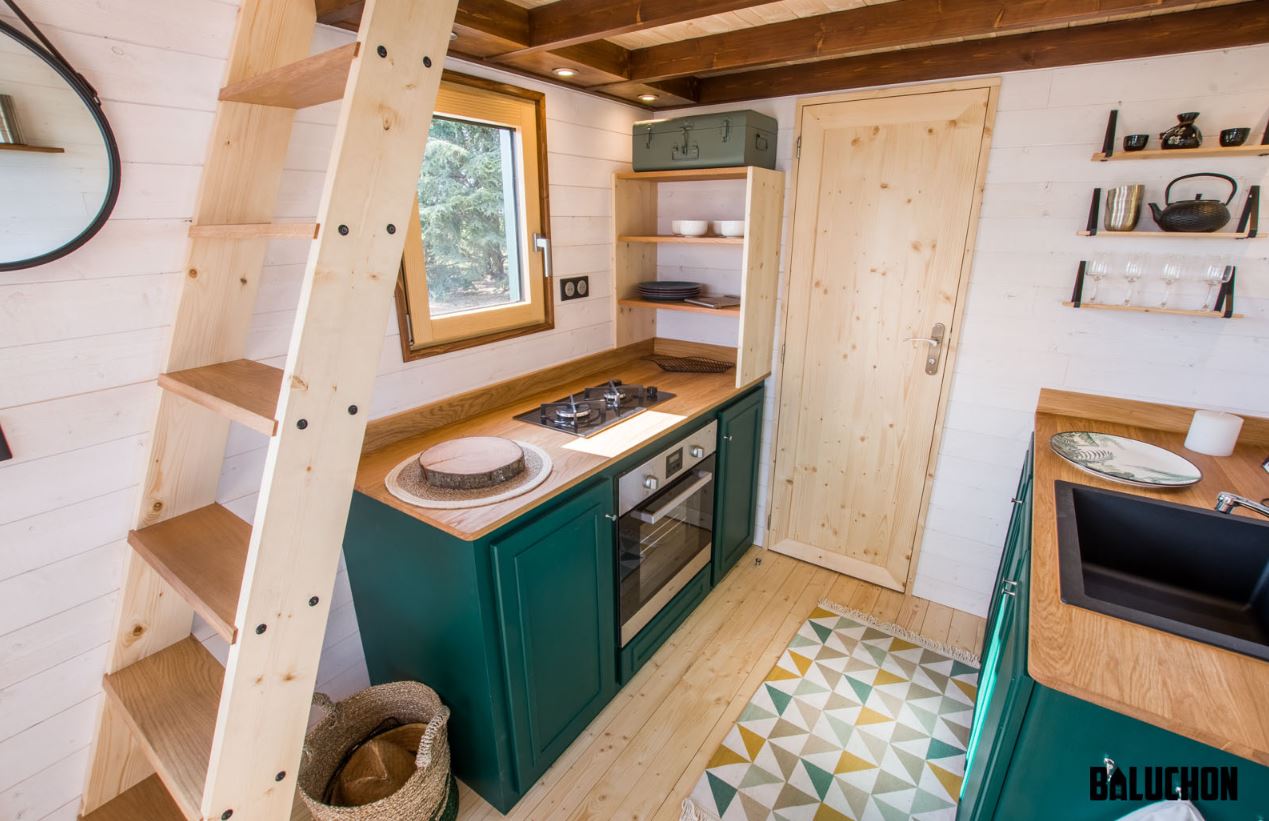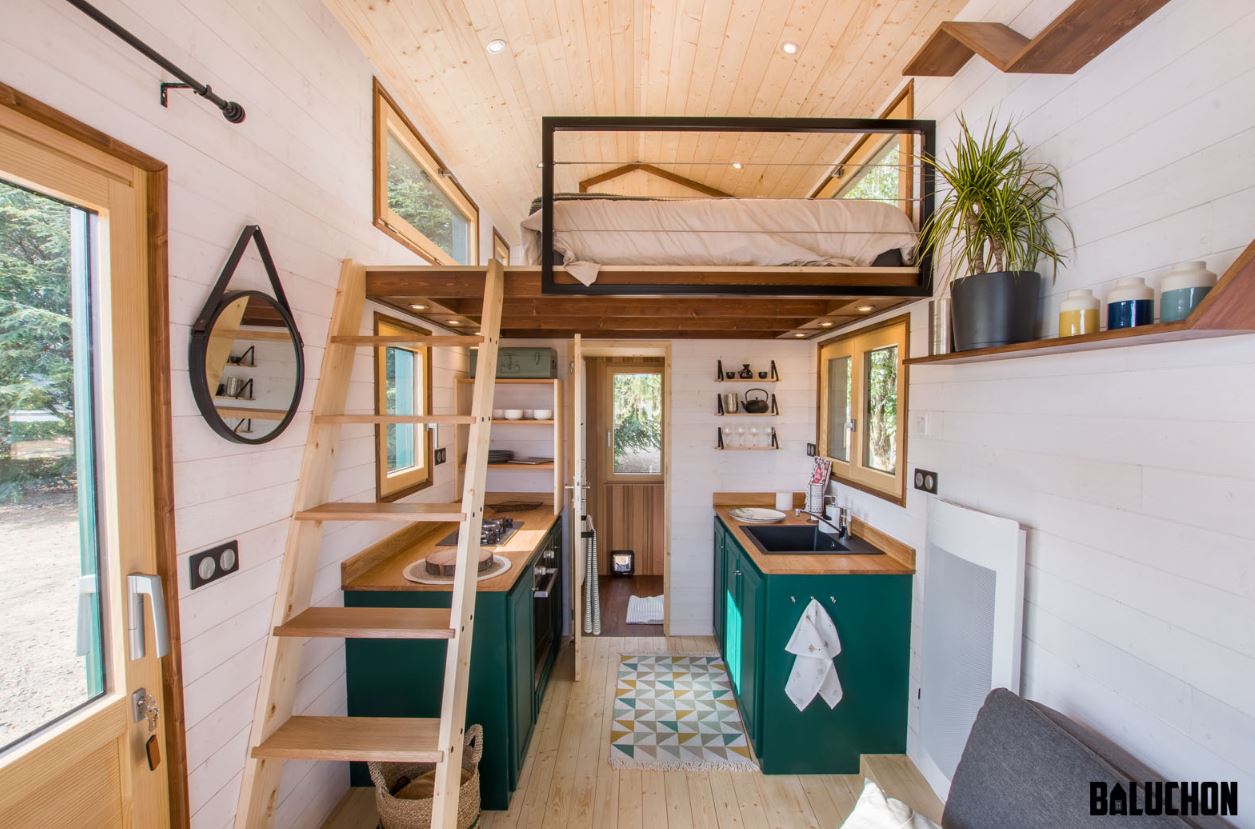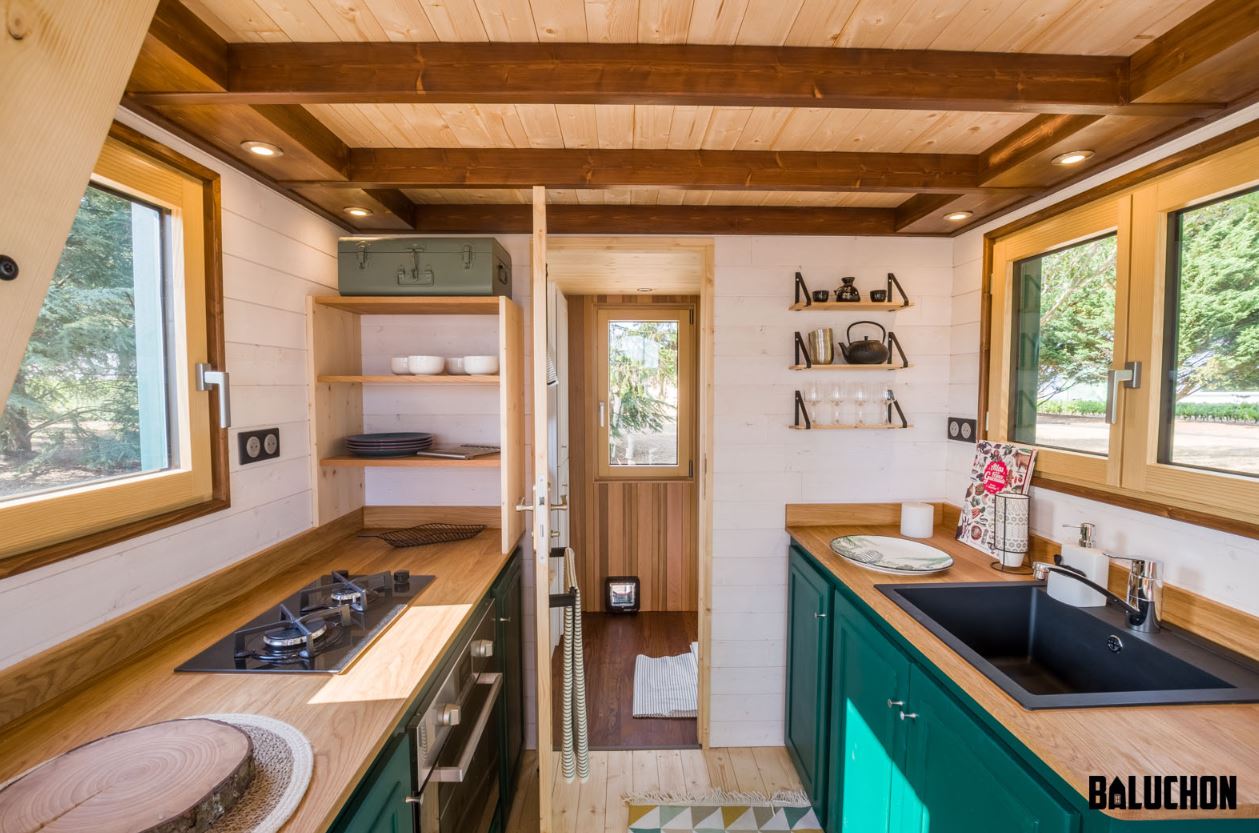 There is also a beautiful loft that cleverly includes 2 sleeping areas.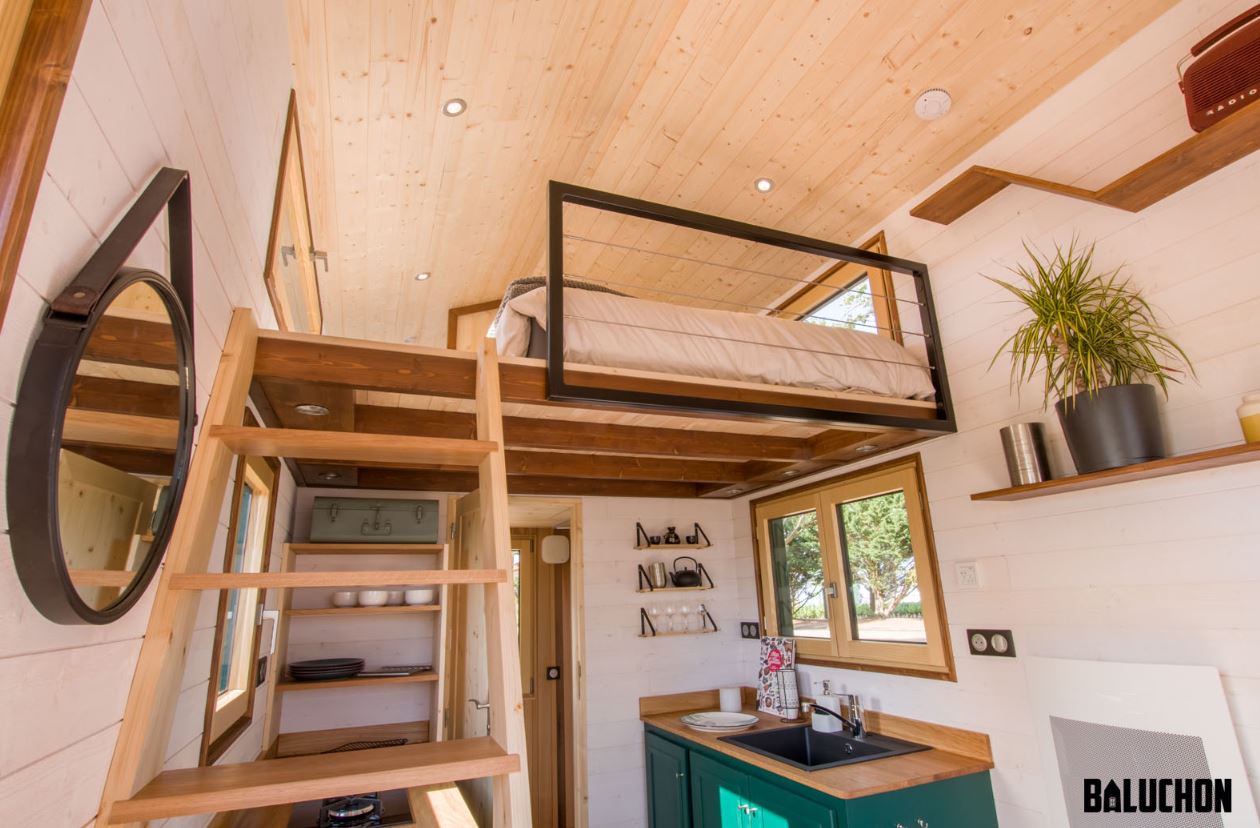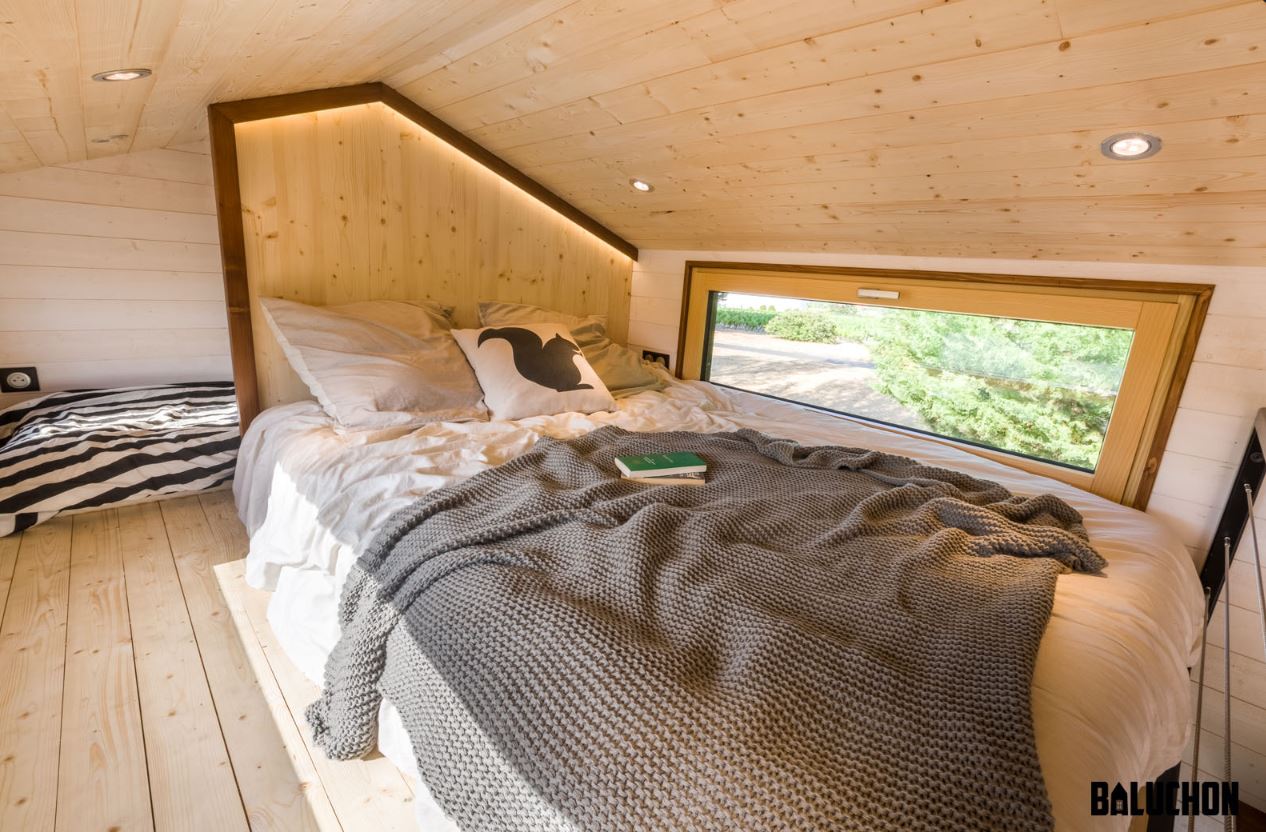 Here is the bathroom of this beautiful and compact tiny house in France.