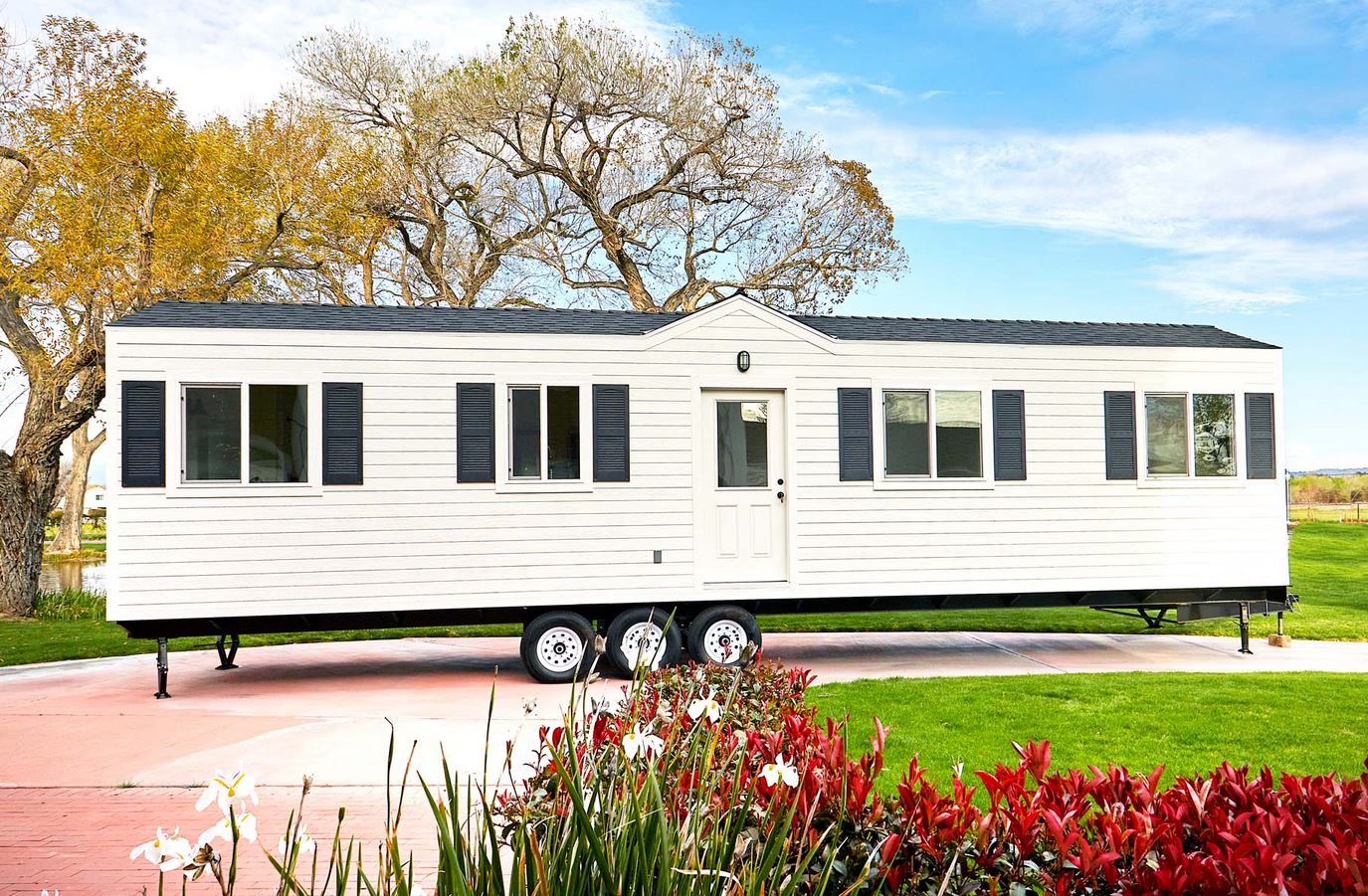 We've gotten so used to tiny houses coming with lofts, that we have started to forget our roots. This whole tiny living movement has modest beginnings, and it is only now that we are seeing complex designs.
One tiny home builder, Back Porch Homes, has done a stunning job with their latest unit. It is a 40-ft tiny home on wheels, with everything on a single level. That's right, from the kitchen to the bedroom, it's all there.
The single floor has a design that features a bedroom, bathroom, living area and kitchen. There is even a closet space in the bedroom.
It's called 'The Companion Plus' and its contrasting white walls and brown floor makes it a masterpiece.
The manufacturer's suggested retail price is $75,000.
Check it out.
---
The single level of the Companion +. This is the Kitchen and living area, with a mounted TV. Fireplace and airconditioning unit come installed.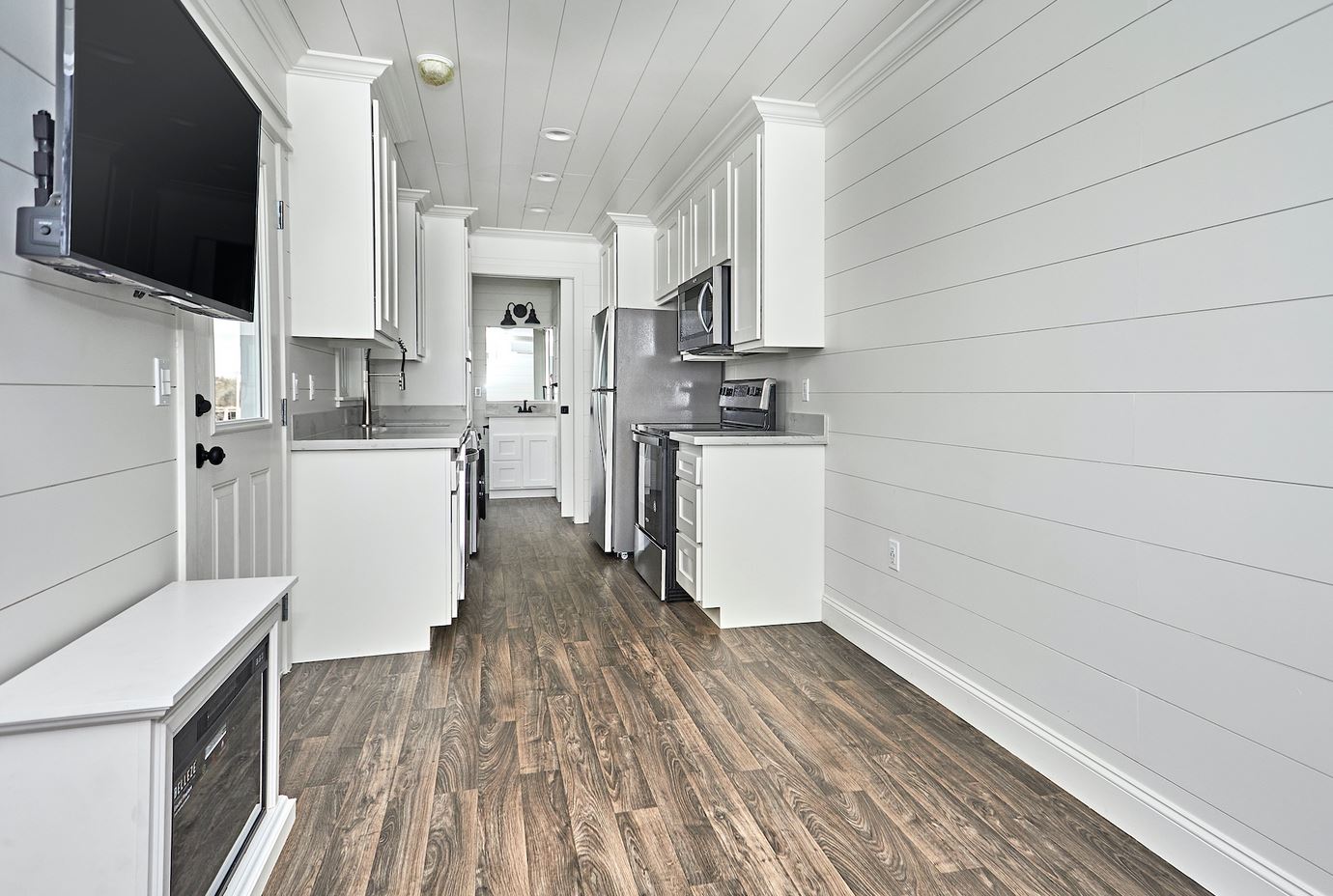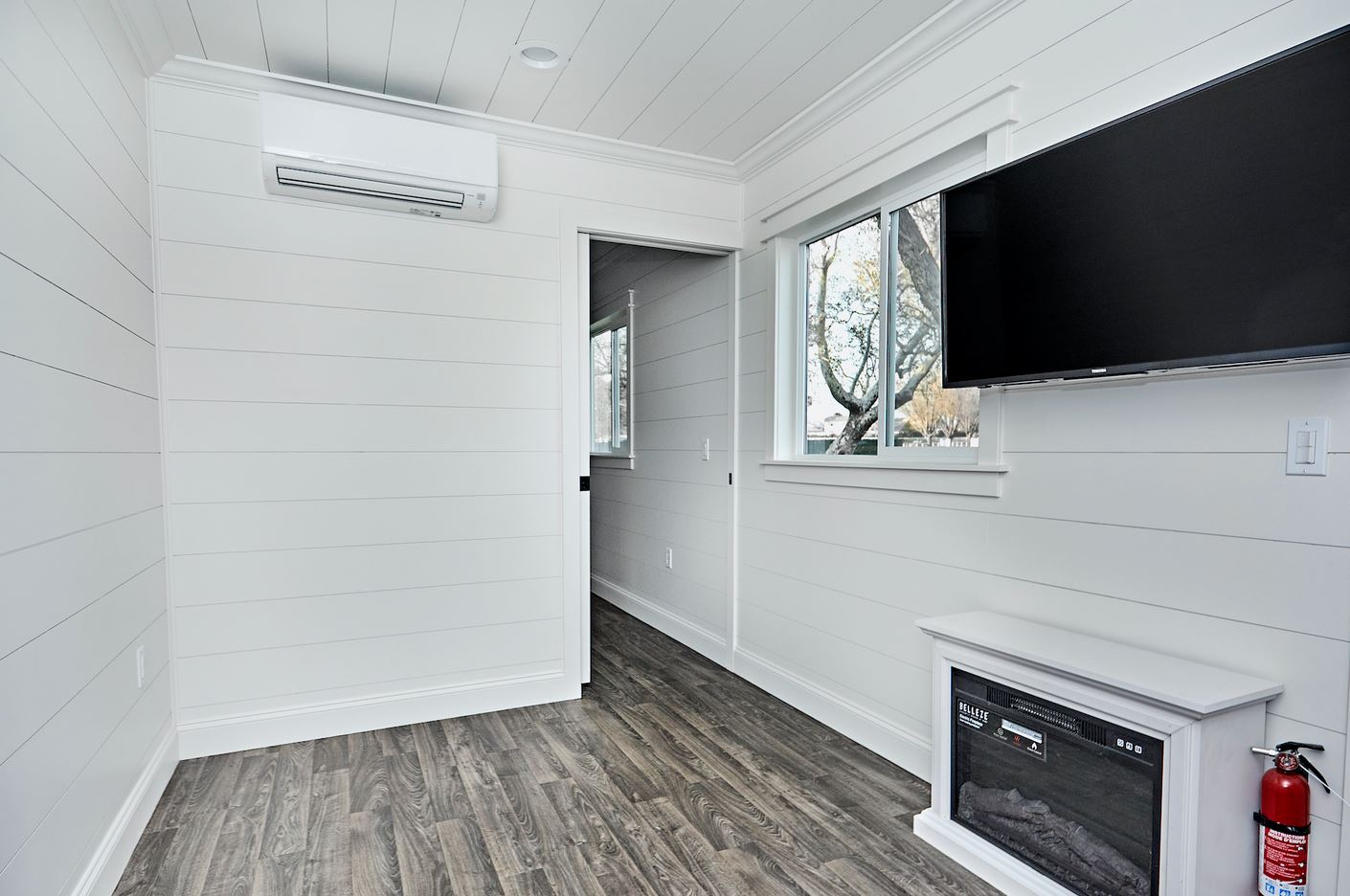 ---
This is the bedroom space, also with a mounted TV.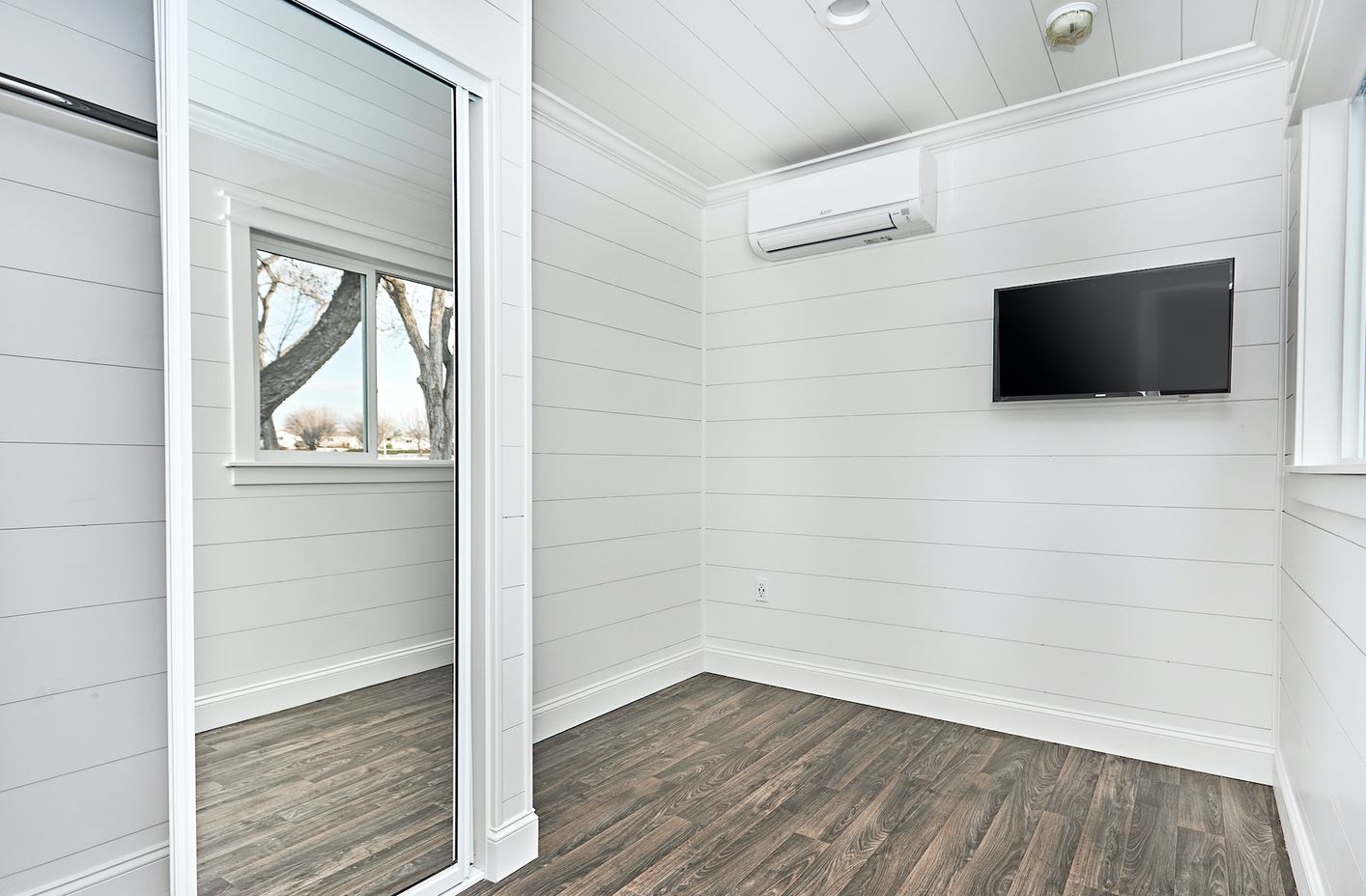 ---
Flush toilet with vanity and shower head.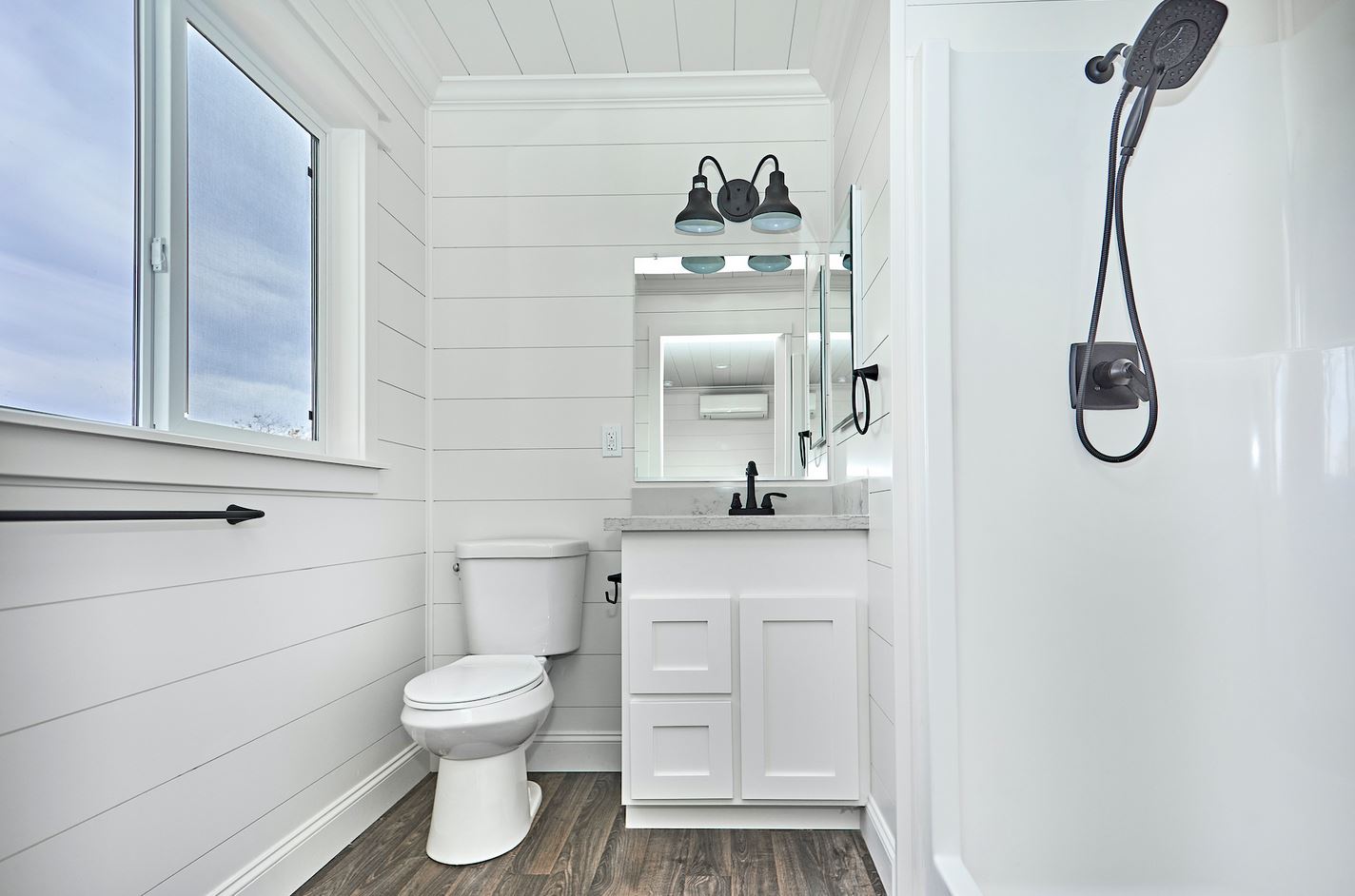 ---

---