There is a growing trend to convert ambulances into tiny houses on wheels.
Upon examination, it actually makes a lot of sense, in that ambulances are built to be durable, and are often already designed to be off grid. This factors in favorably to the final cost.
We recently covered a couple who converted an ambulance into an off grid tiny house, and now spend all their time traveling. They did all that for under $60,000 inclusive of the ambulance itself.
This latest story is of an even more modest conversion.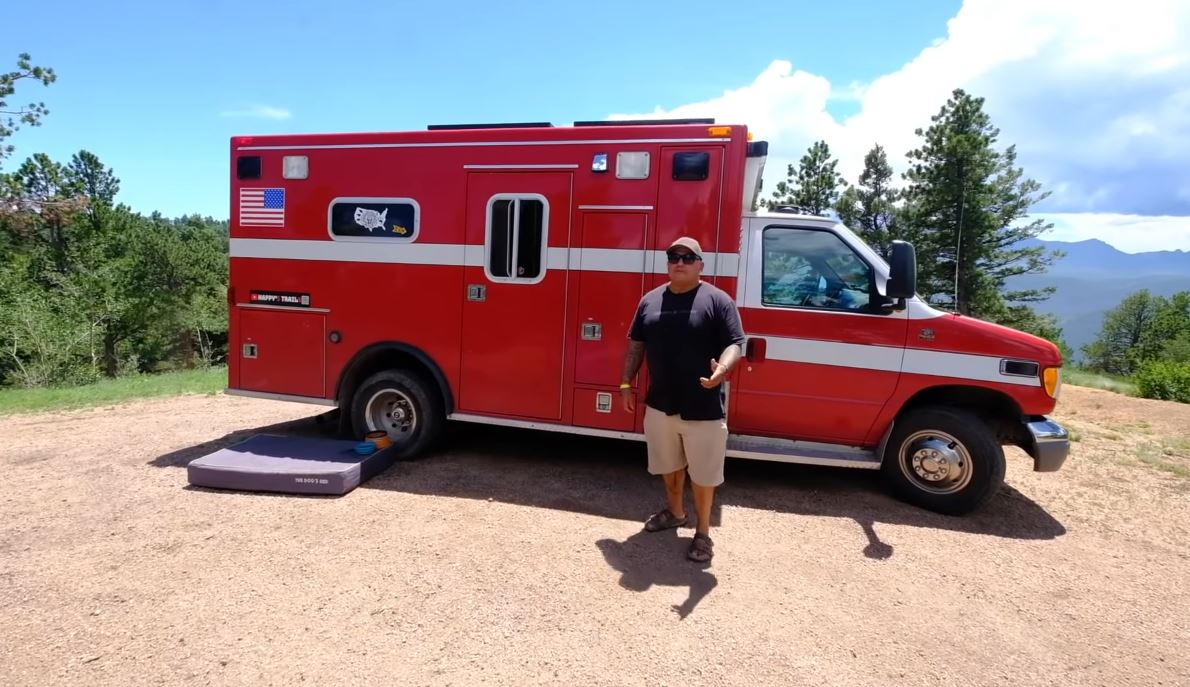 After an injury forced Jason to retire from firefighting and being a paramedic, he bought and converted a 2001 Ford E450 ambulance into his tiny home on wheels. He acquired the ambulance at an auction for $11,000.
Despite making many modifications, Jason has opted to keep the red paint job. That may however change in future, he shares.
In the living area, there's a small kitchen with a solid butcher block set and a top loading fridge; a hidden toilet; the sleeping area as well as a decent number of storage spaces.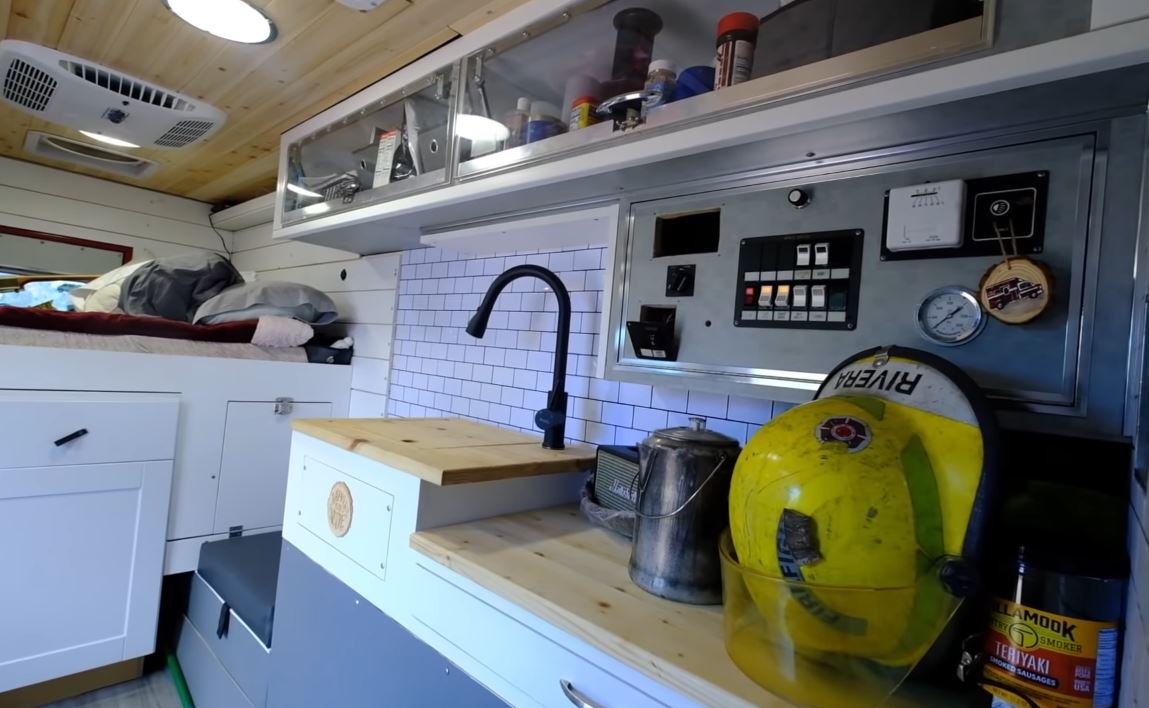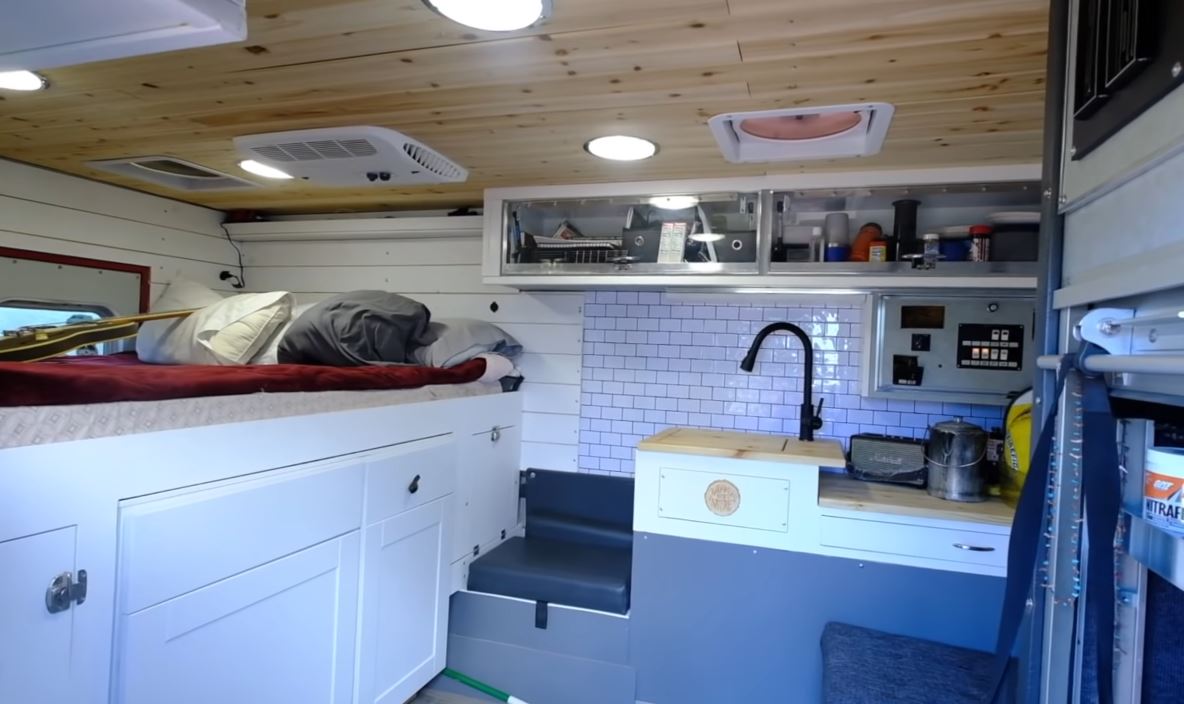 His bed is elevated and secured with unistruts. Undeneath it is a storage space to put all his tools and outdoor gear.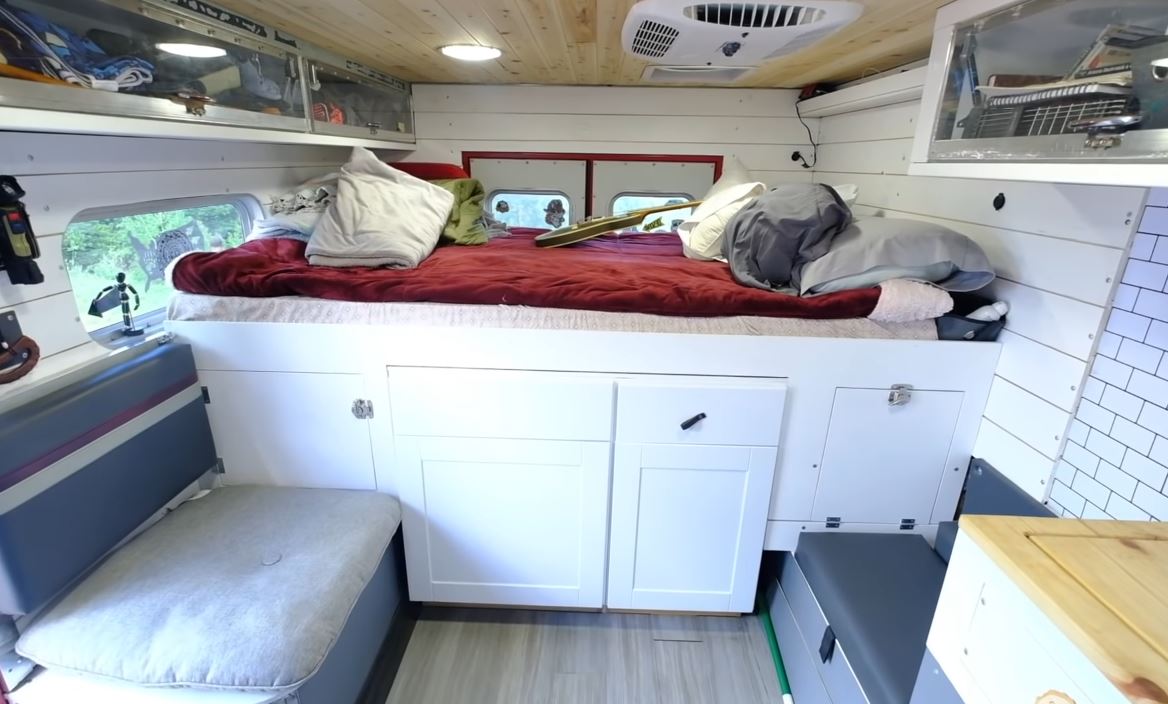 There's a Coleman AC unit and two Max Air fans to keep the mobile home at a comfortable temperature.
Jason welcomed Tiny House Tours from YouTube.
Here's the video.
Also read:
This Tiny House in Nashville, TN, is the Epitome of Luxury