Key takeaways
Units available for rent
Rental agreements are for 9-12 months.
One year leases automatically renew.
All amenities included in the rental rate.
Background checks on all potential renters.
Renter insurance required.
No pets allowed.
No smoking on property
Rent starts at $1,295 per month
---
ESCAPE tiny homes is back with another masterpiece. A tiny house community in Tampa Bay that will turn lots of heads.
As we have previously discussed, ESCAPE is a company that assembles tiny houses on site, then rents them out, initially for short-term stays, but they are now also leaning towards long-term rental.
Their latest project is a tiny house community development in Tampa Bay.
As you may familiar, there is a mushrooming number of similar villages all across America, and just recently, we looked at some of the best tiny home communities in Colorado Springs.
While many similar communities are solving the massive affordable housing crisis in the country, by offering options in $500 a month monthly rental price, ESCAPE is adding an element of luxury to their units.
ESCAPE Tampa Bay Tiny House Community is no different. It is their second development in the area, with fast access to I-75 and I-4.
Escape Tiny House Community Located in Tampa Bay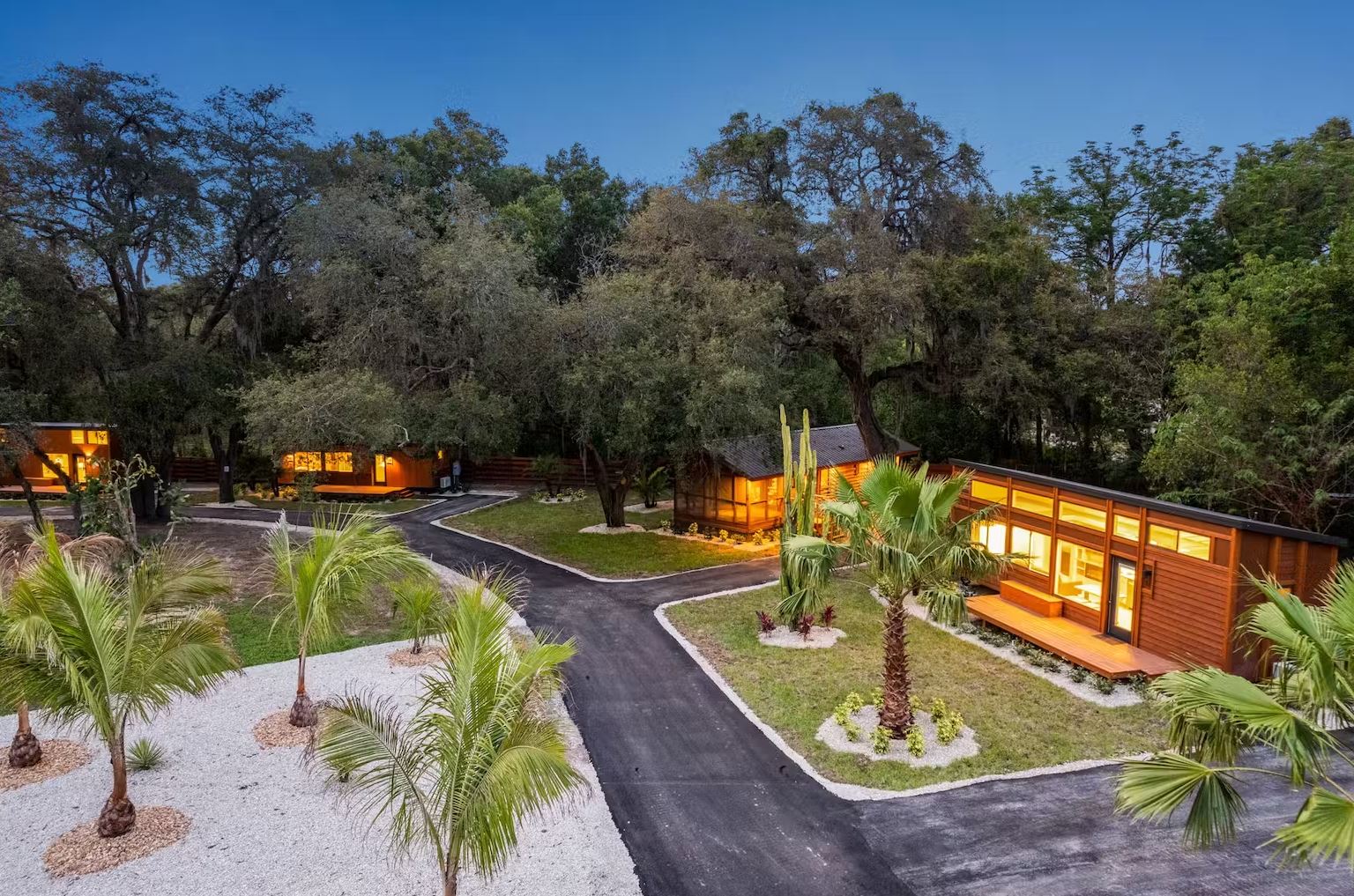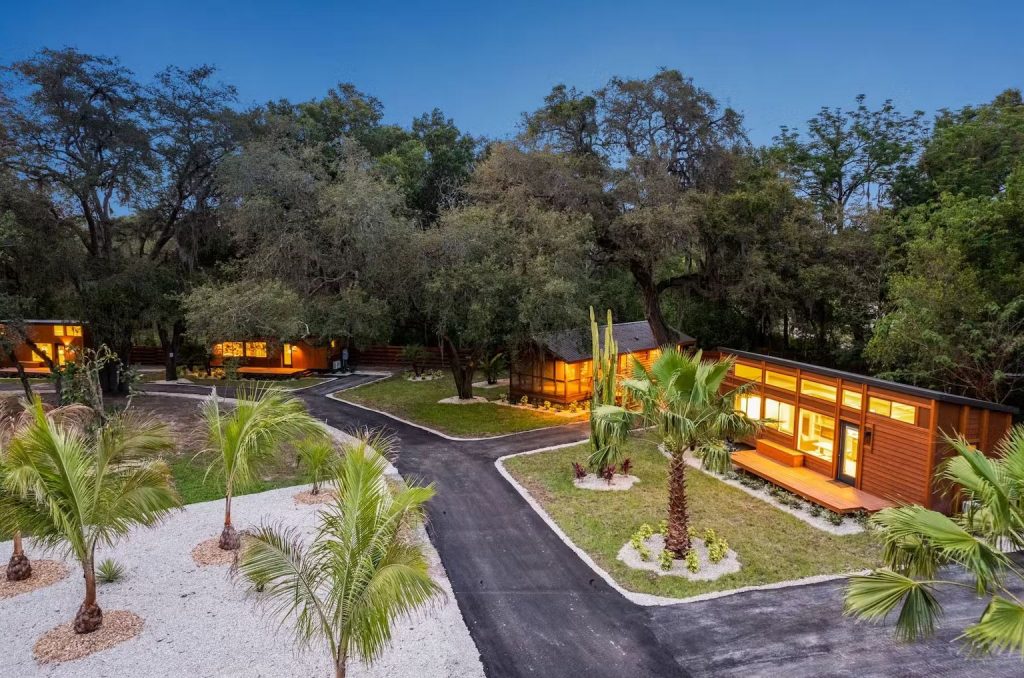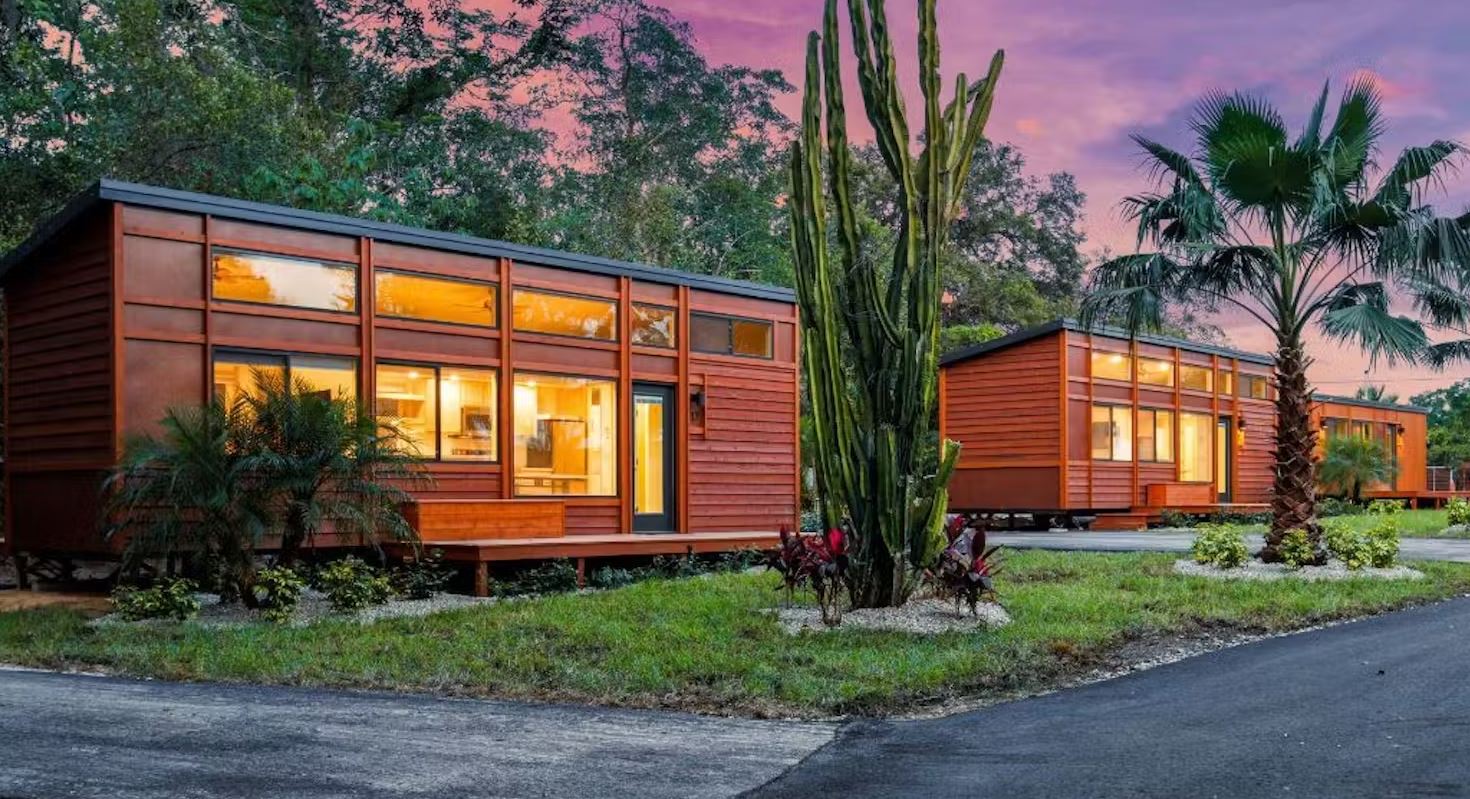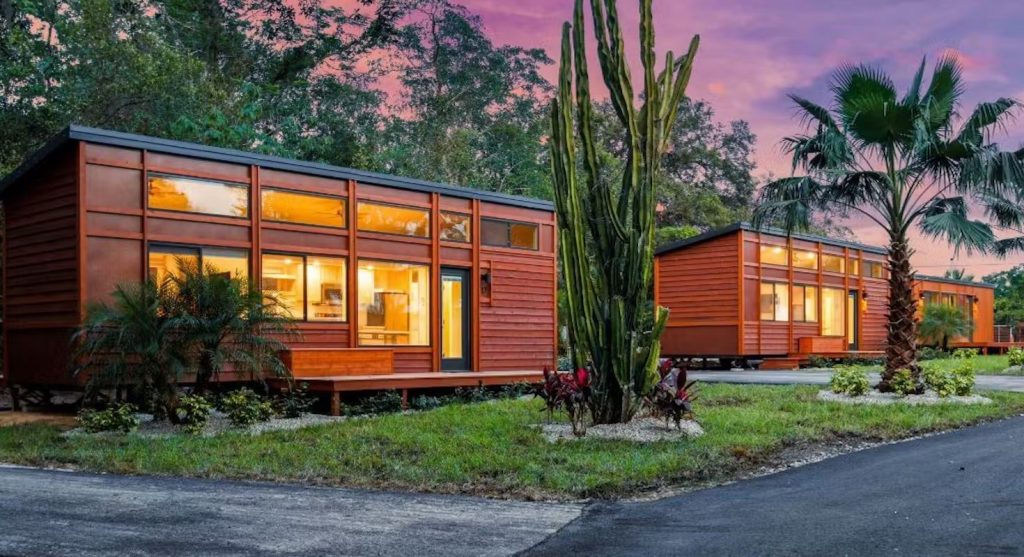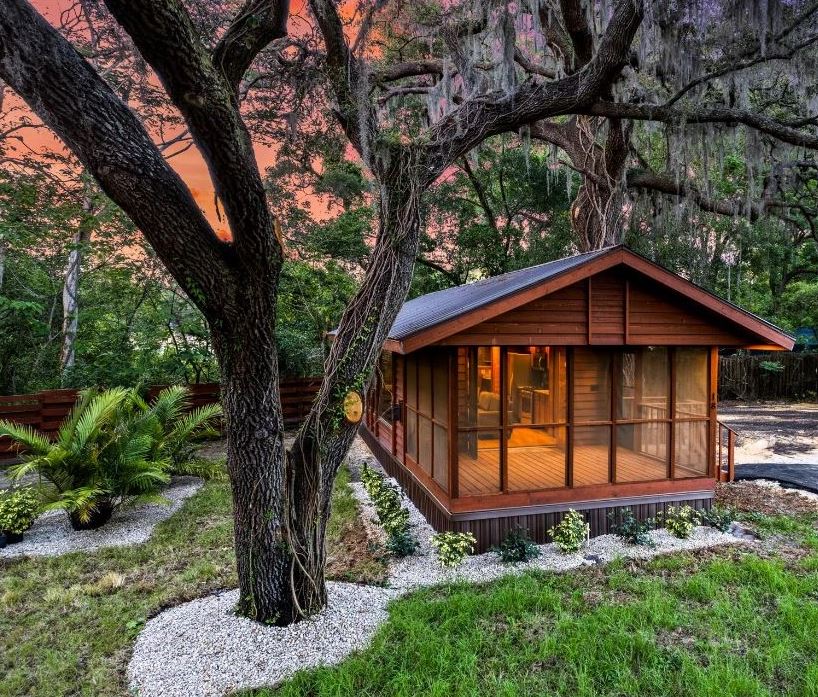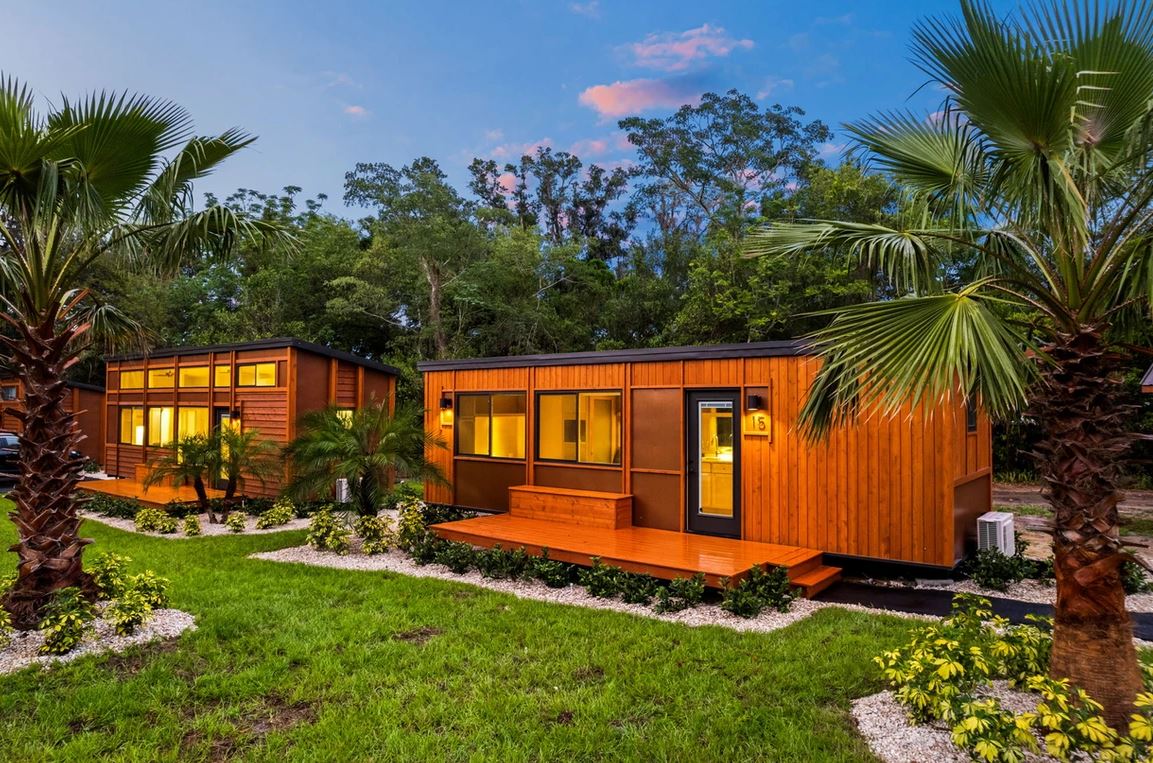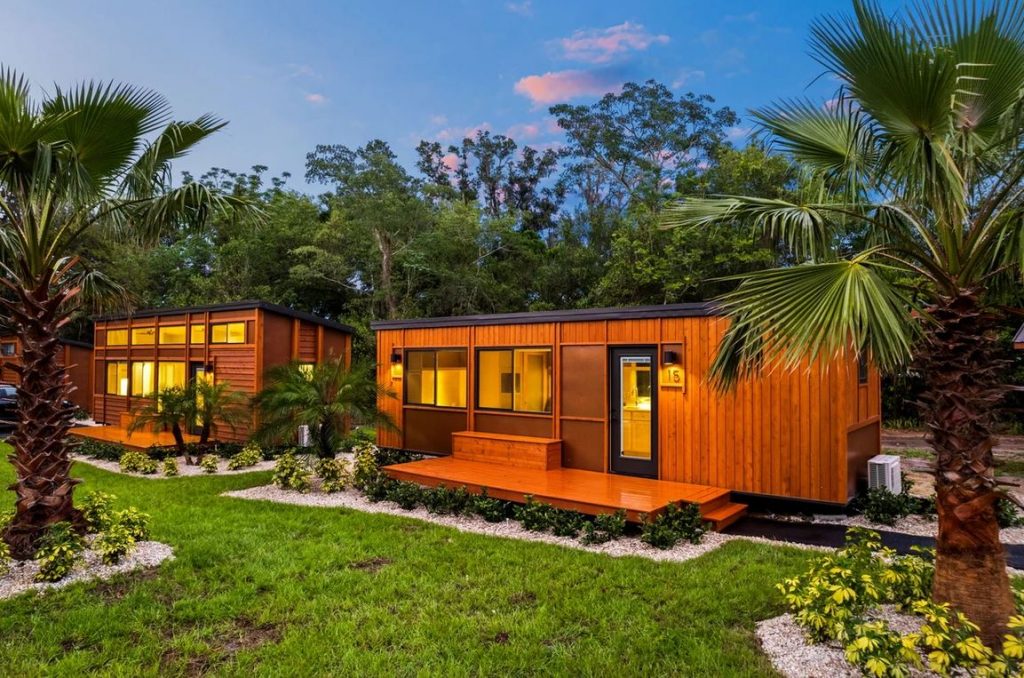 At this community, you have Disney World within an hour's drive, University of South Florida less than 5 miles out and downtown Tampa is only 12 miles away.
Both Orlando and Sarasota are also less than an hour's drive.
So, in terms of amenities, there are no complaints there.
What we love about this new development is its integration with nature. It's not just asphalt with housing lots on the side. This is a green community nestled in a great location.
Just have a look at this site plan.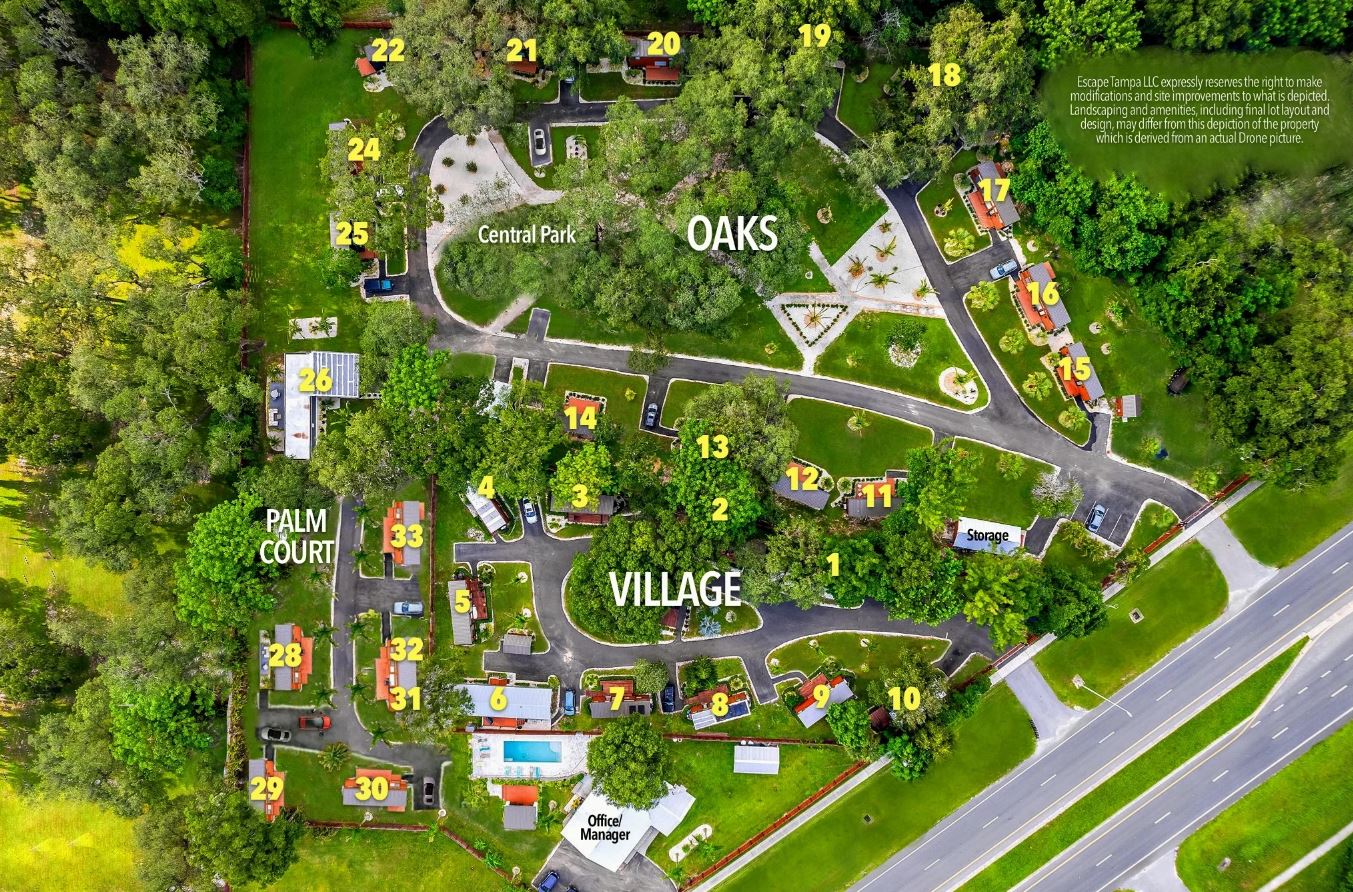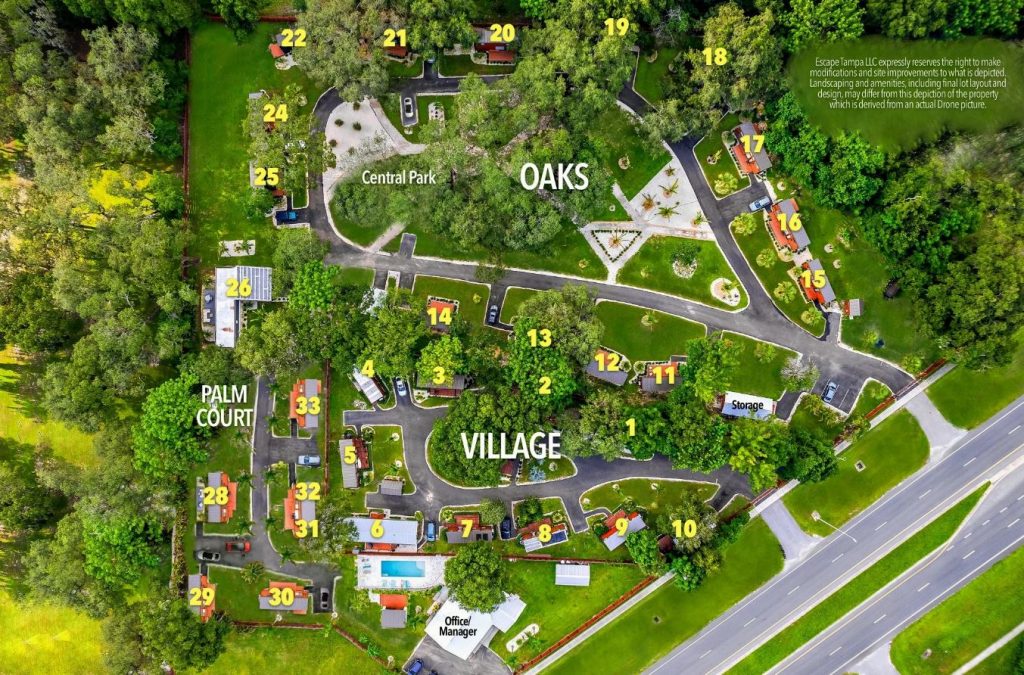 How many tiny home communities can you think of that come with a such a decent sized 'central park'?
The lots are also huge, which means you not only get sufficient indoor space, but also outdoor space. They say this is a 'true sanctuary', and I'm inclined to agree.
From the site plan, the development is divided into 3 distinct zones. Palm Court, OAKS, and Village. Virtually all of it is green space, which includes palm trees, oaks and native grass.
All units are less than 400 square feet, and were designed by architect Kelly Davis.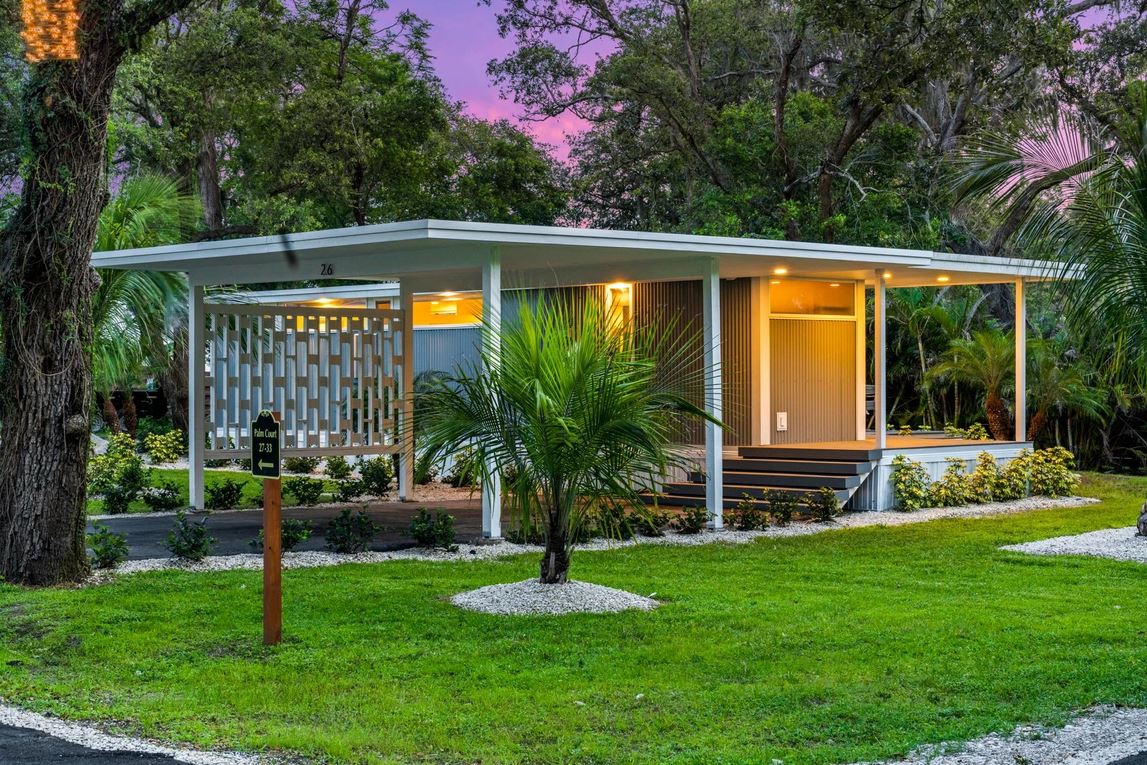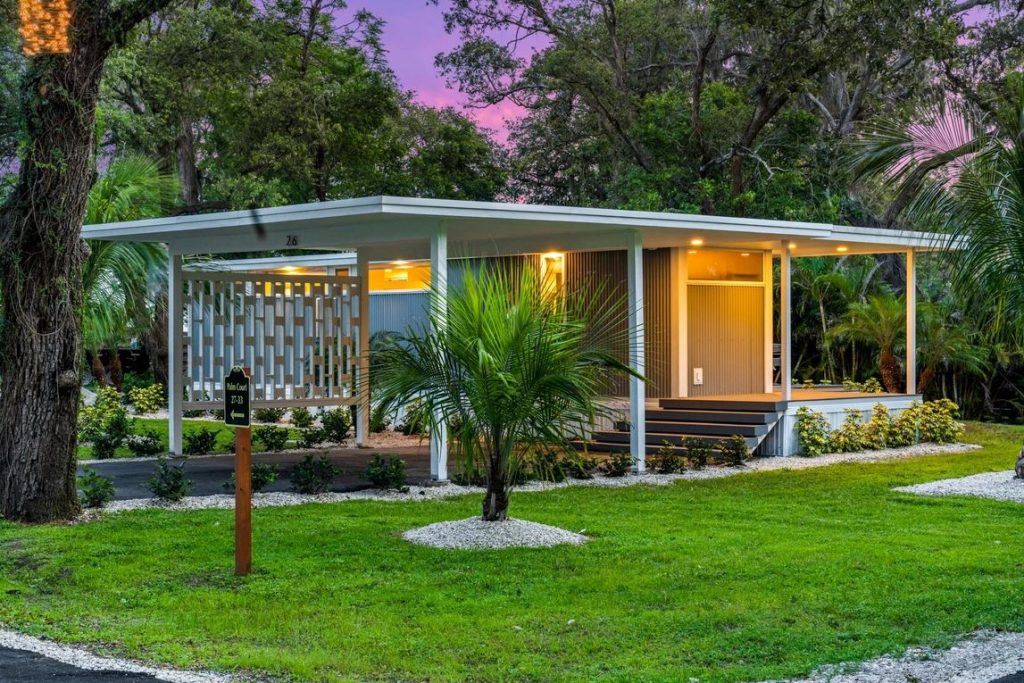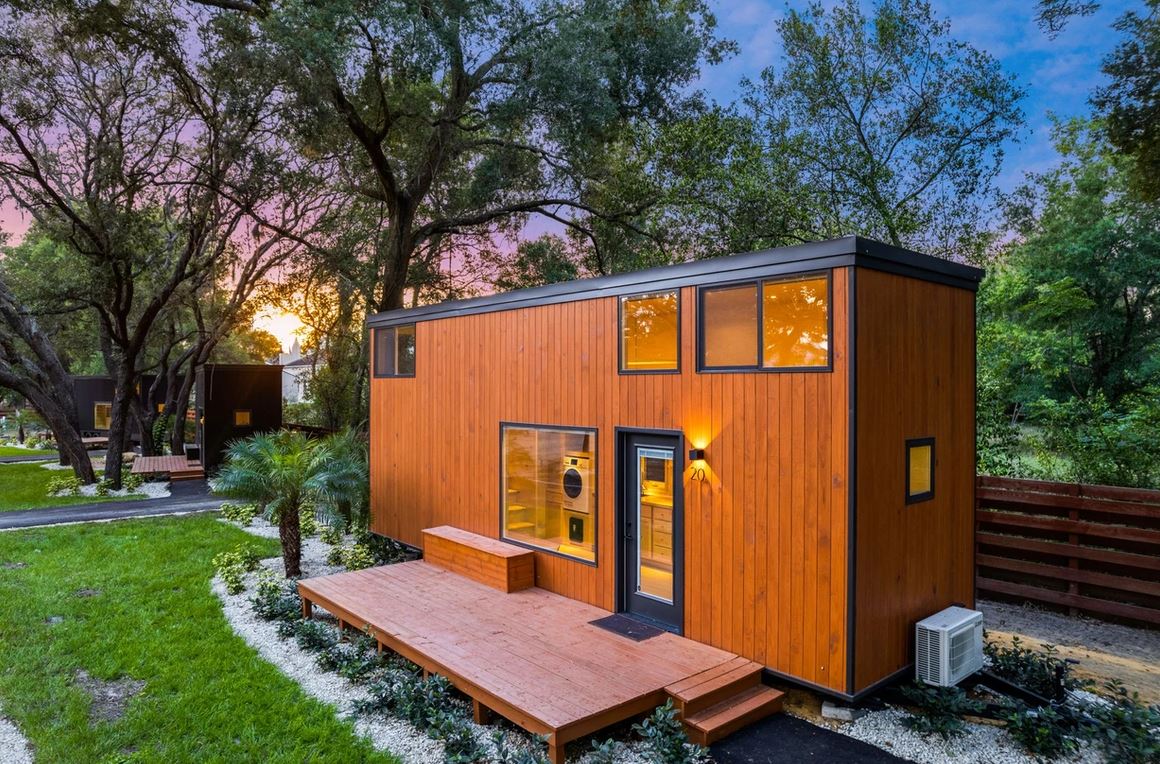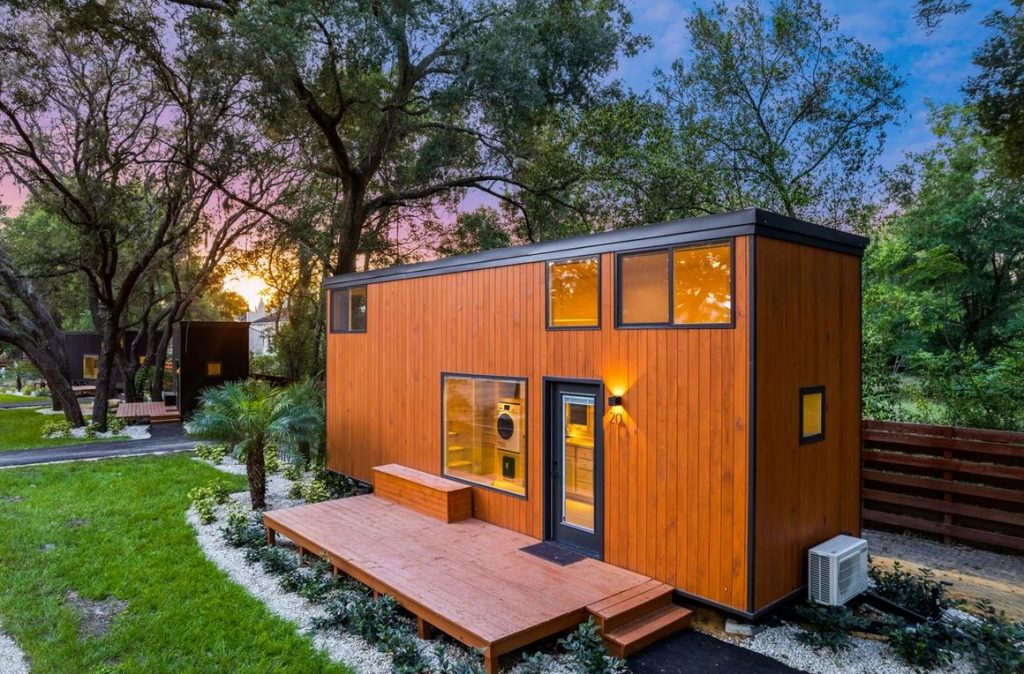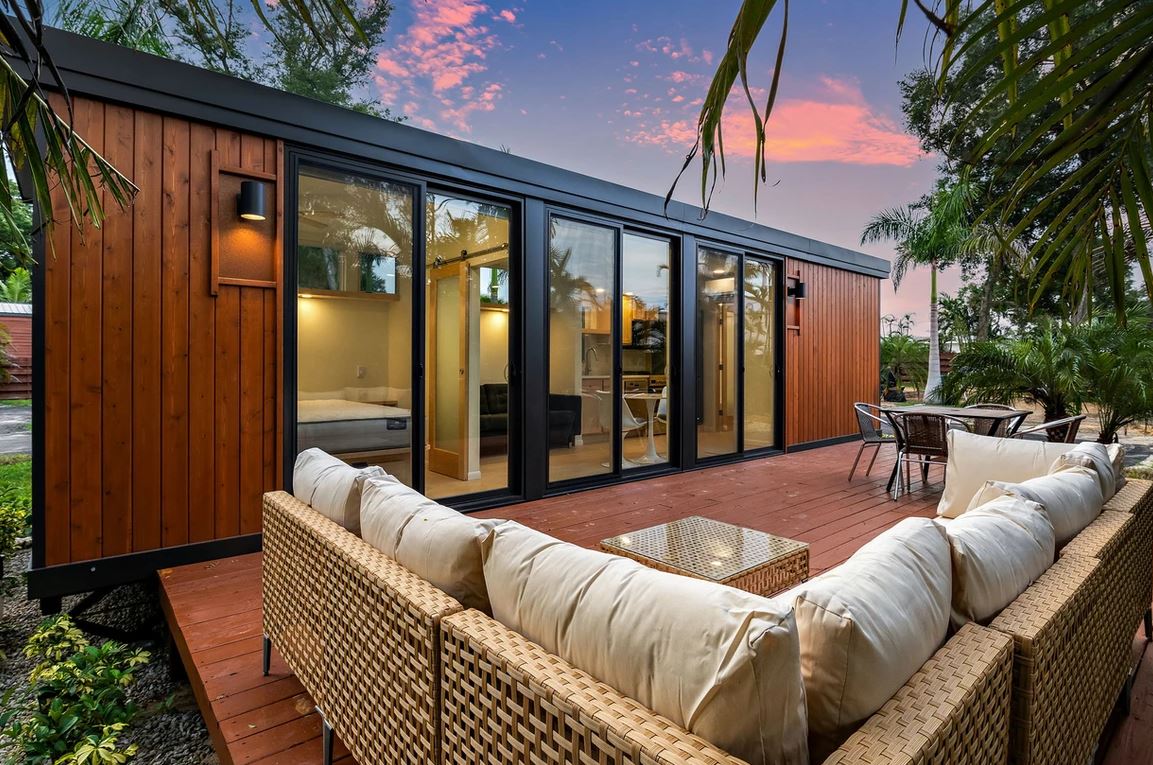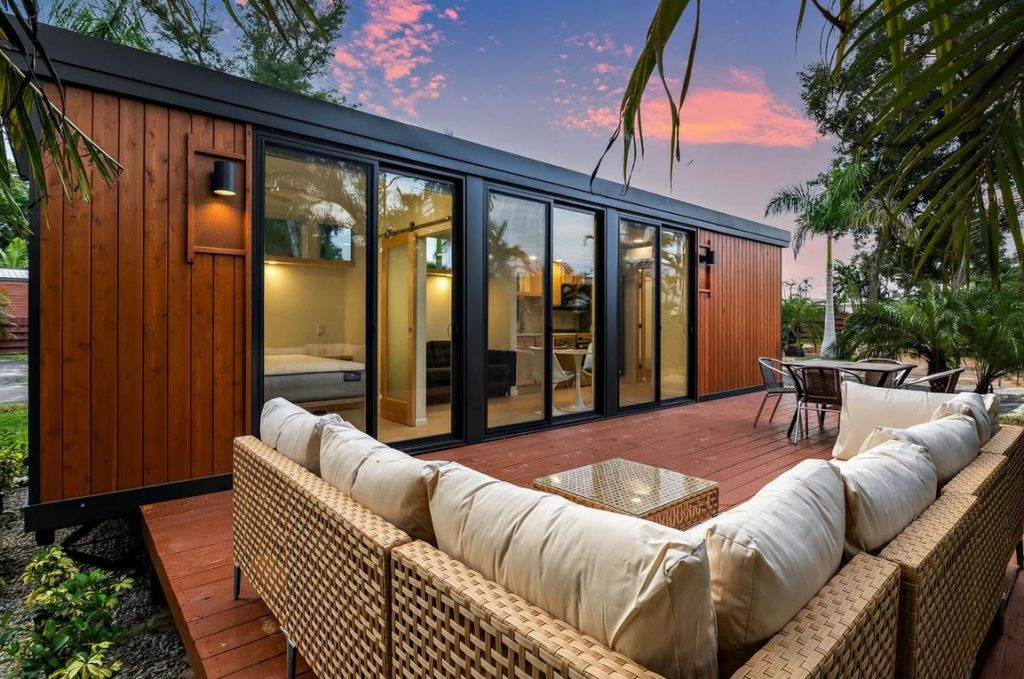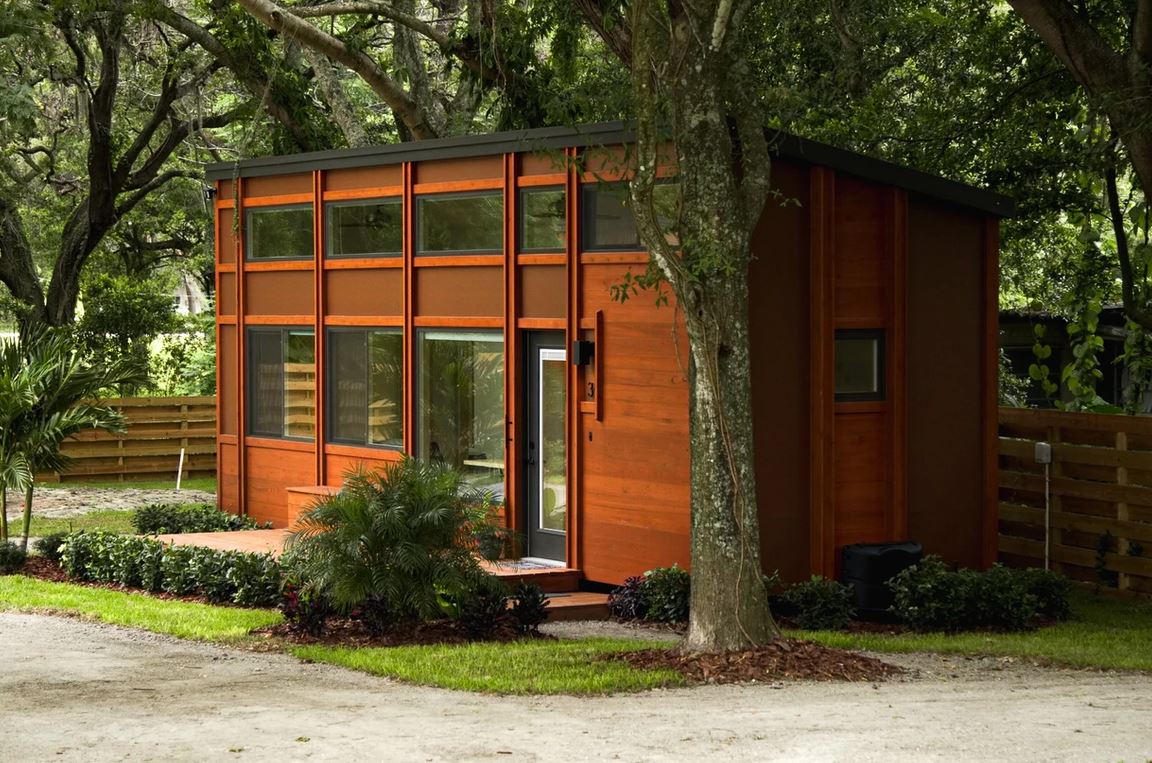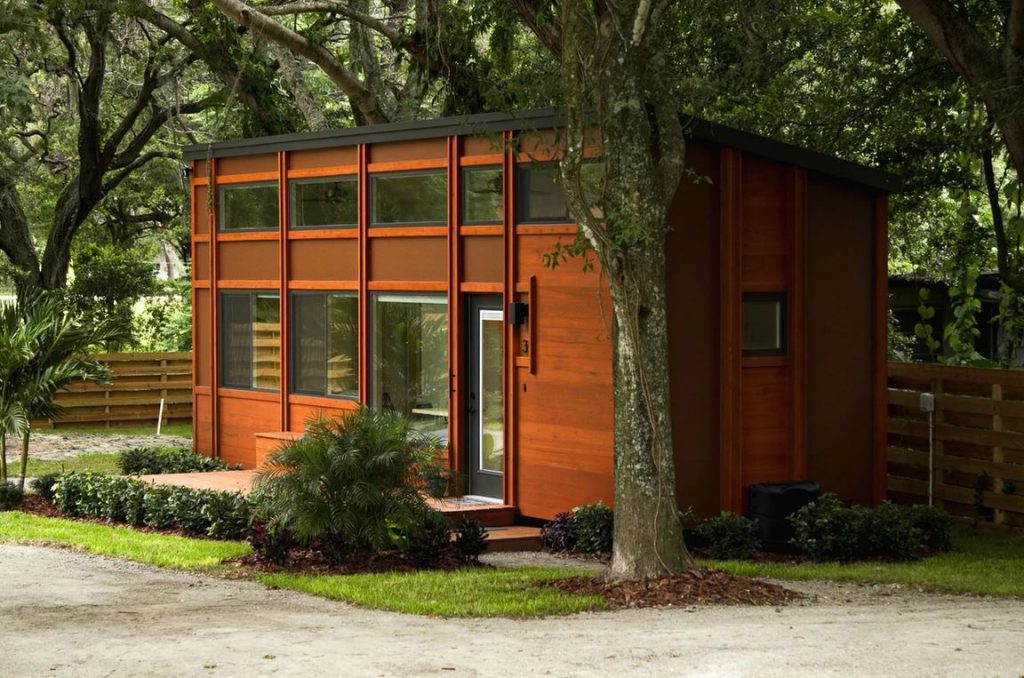 The designs are not standard, so each unit has its own character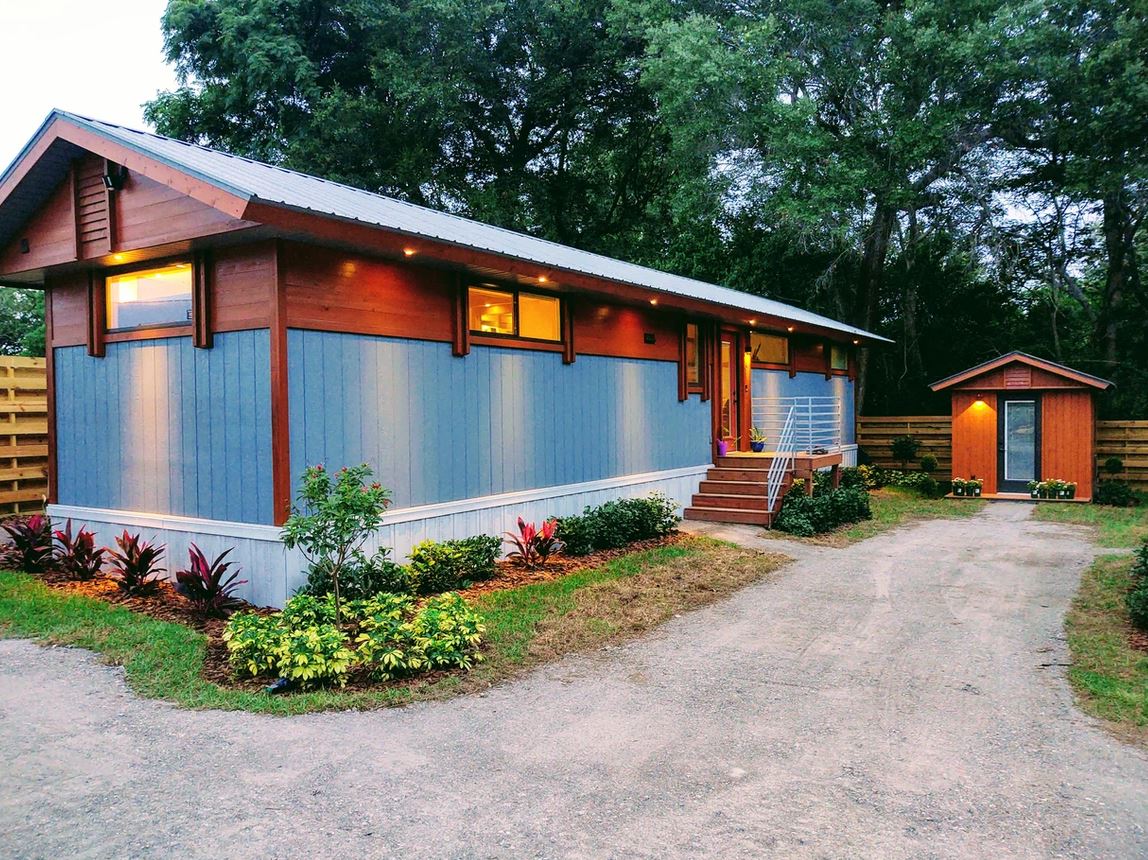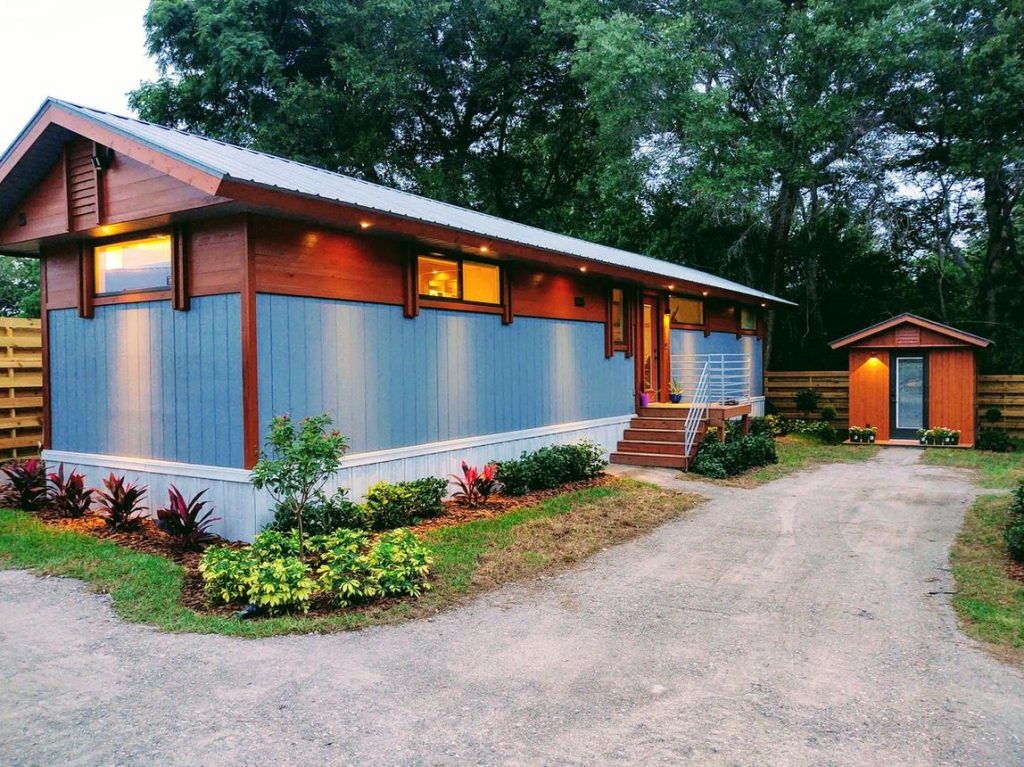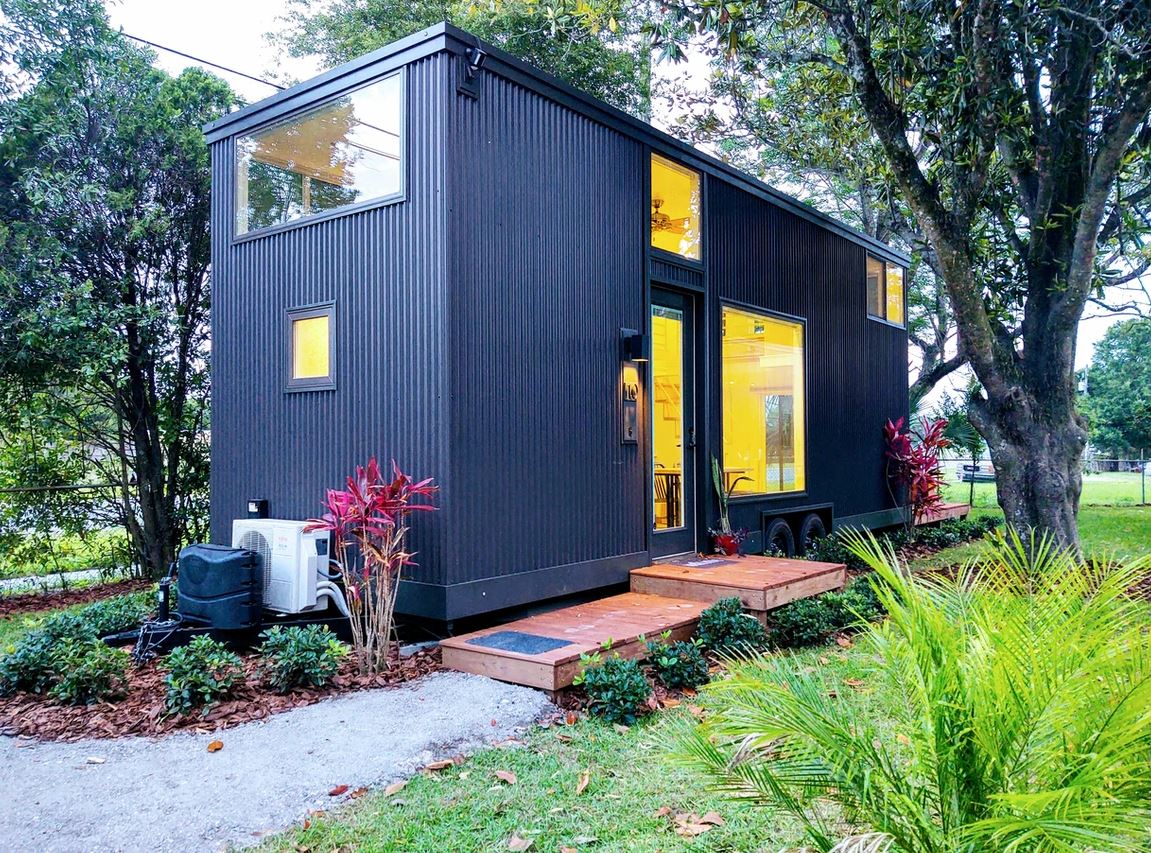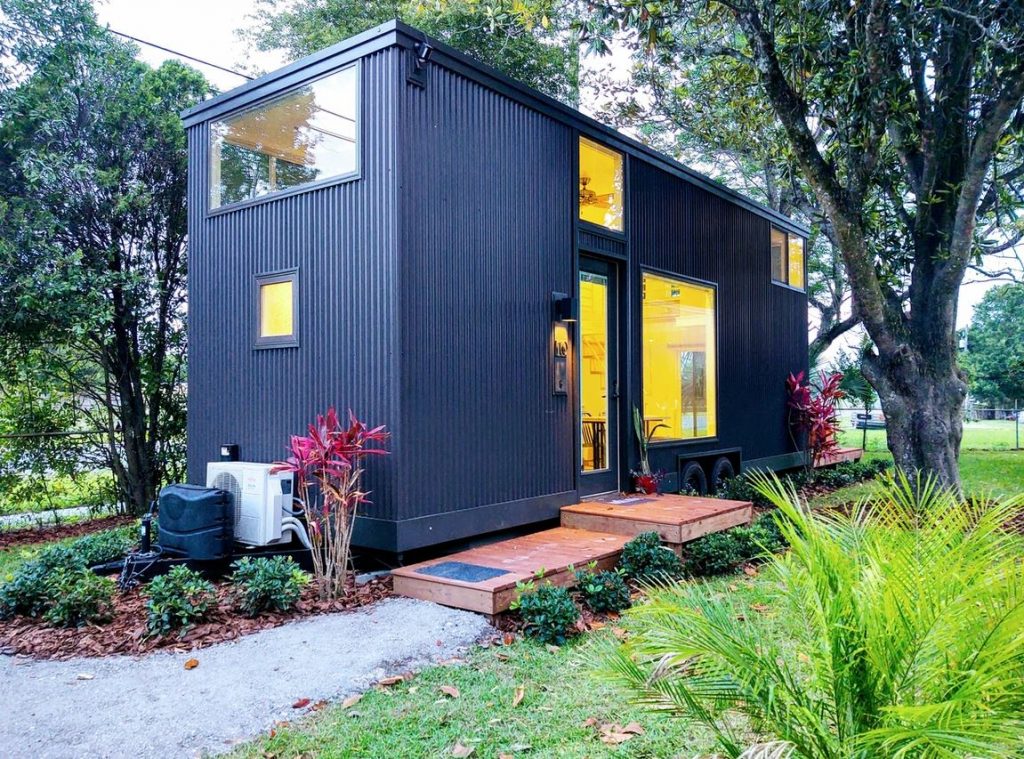 Public outdoor lounge area for residents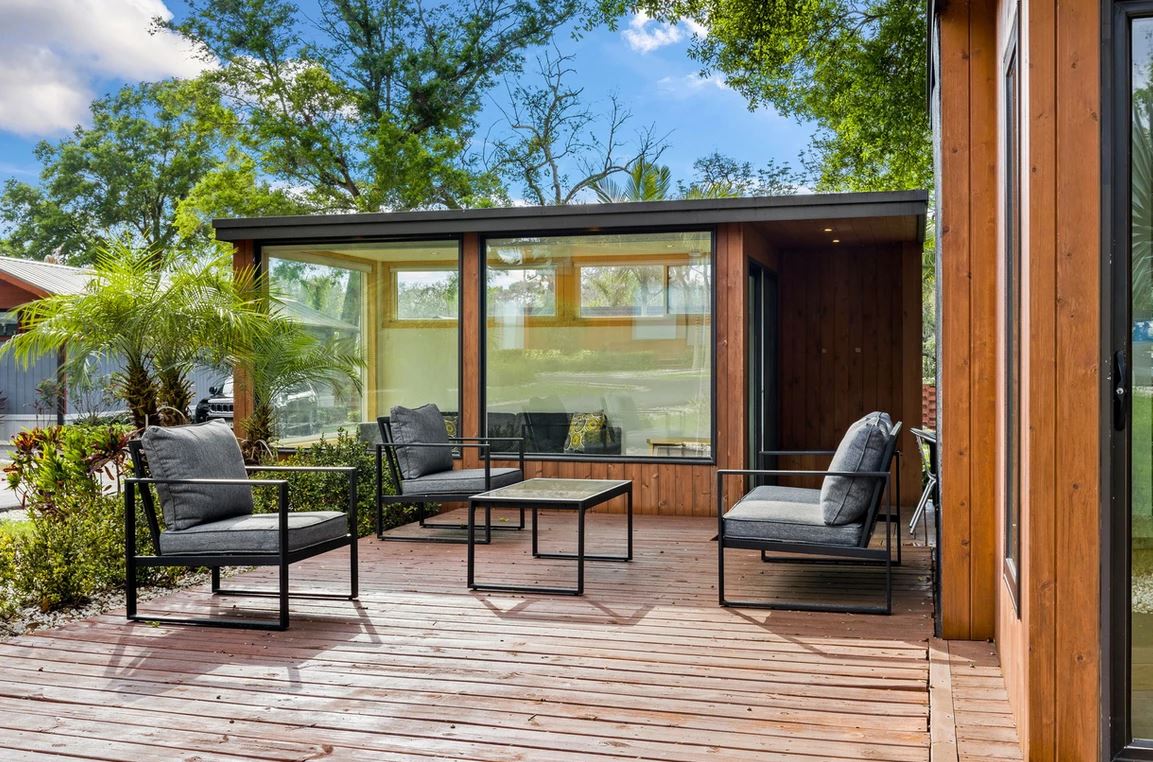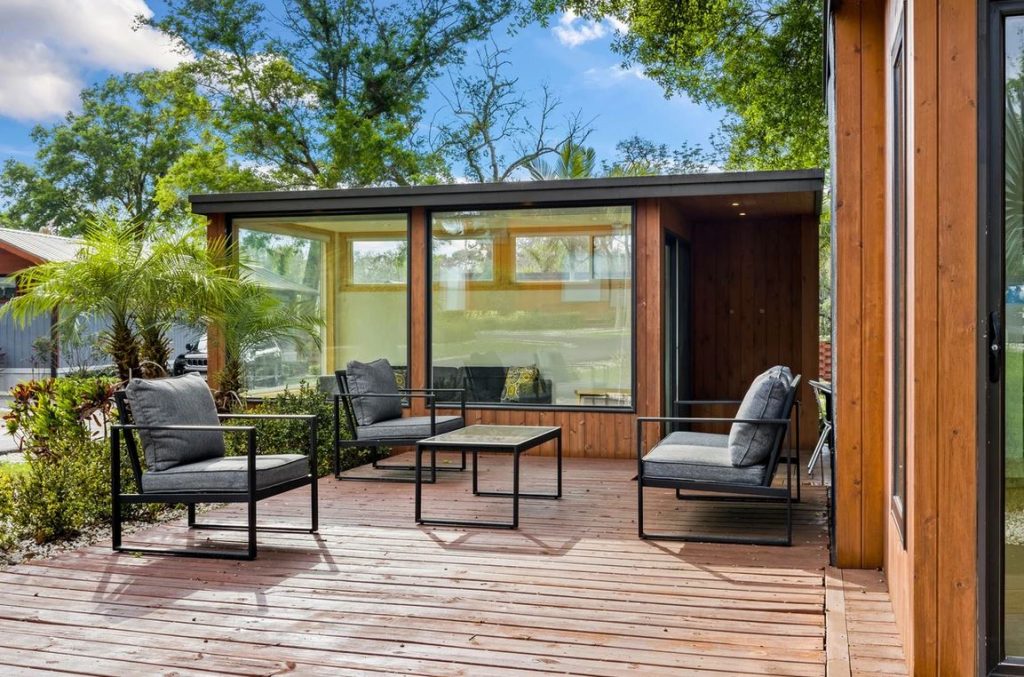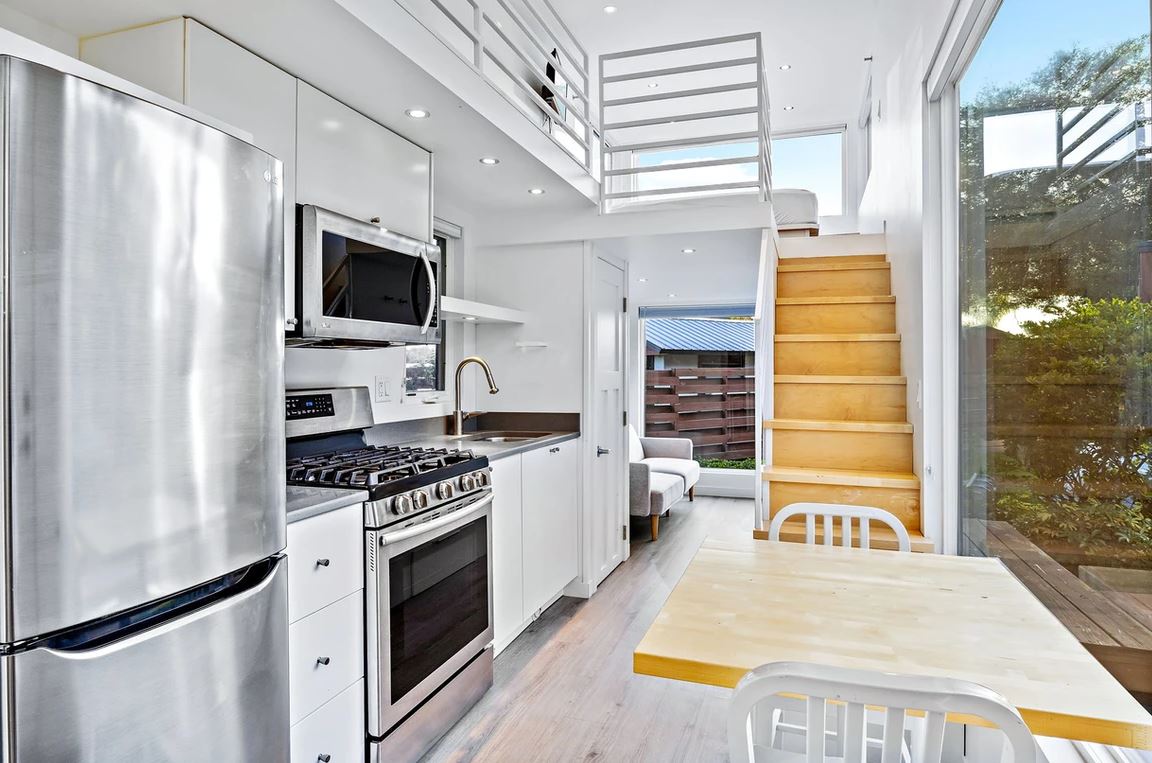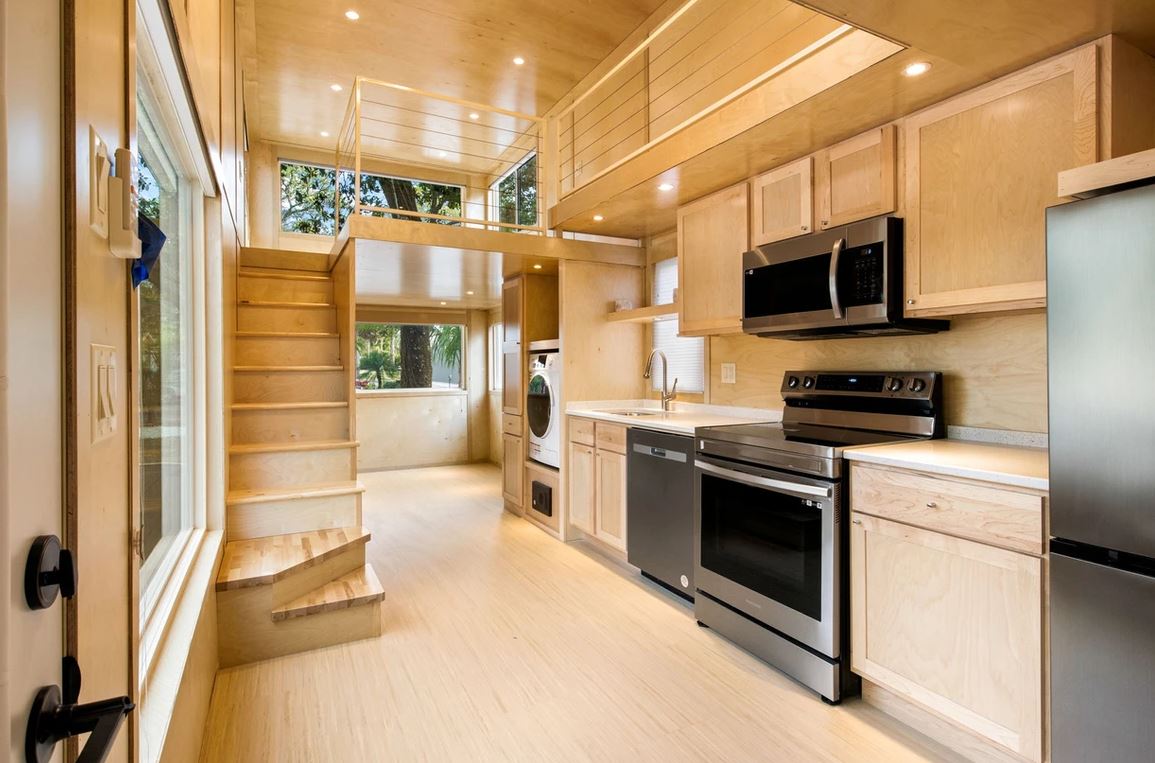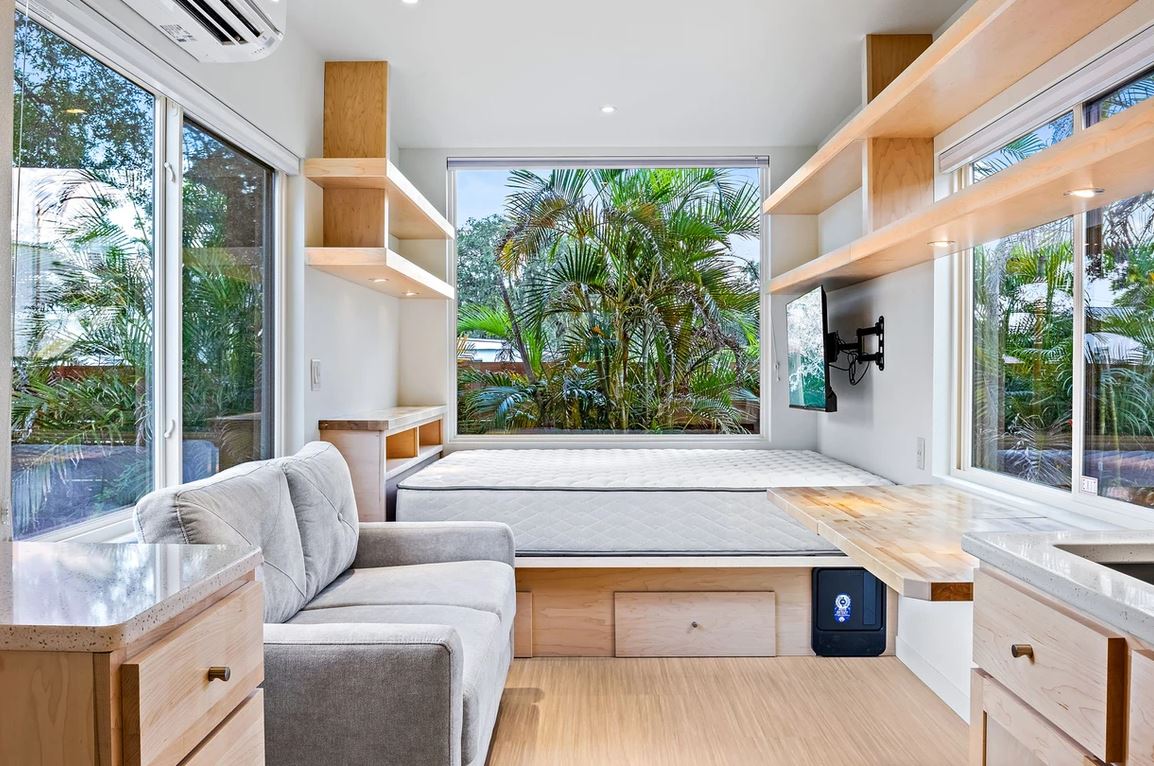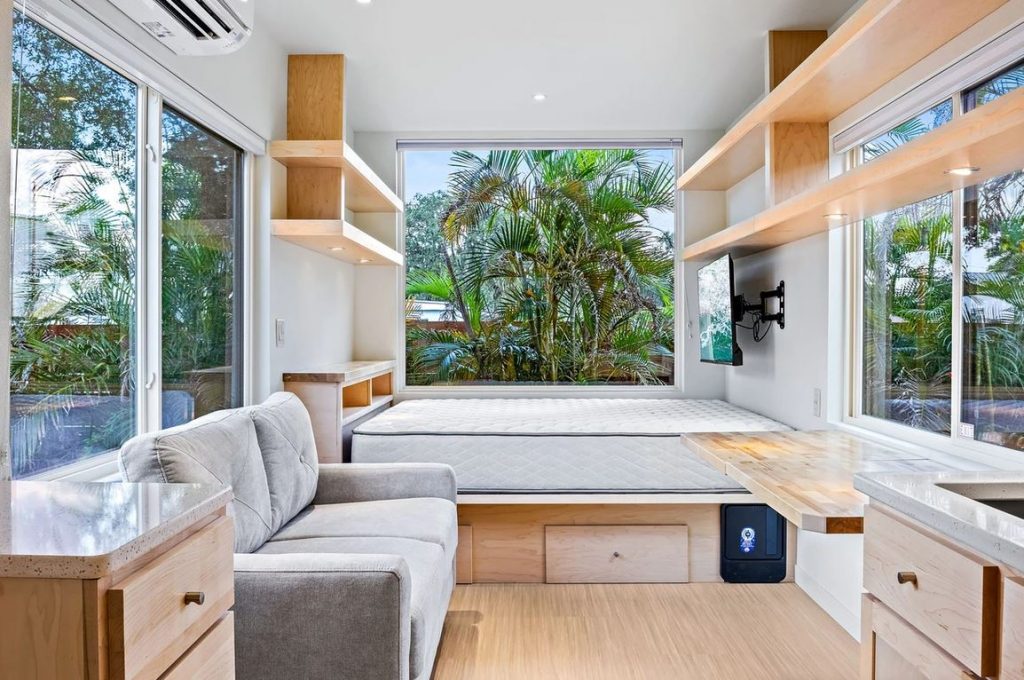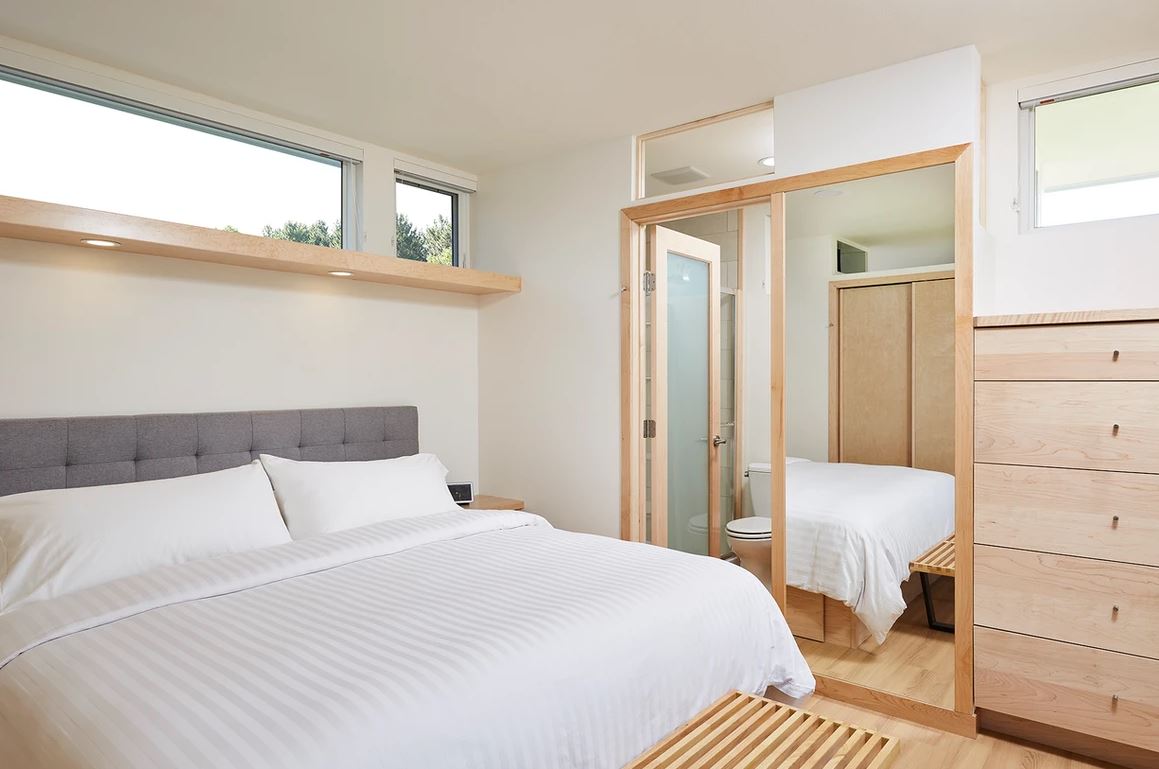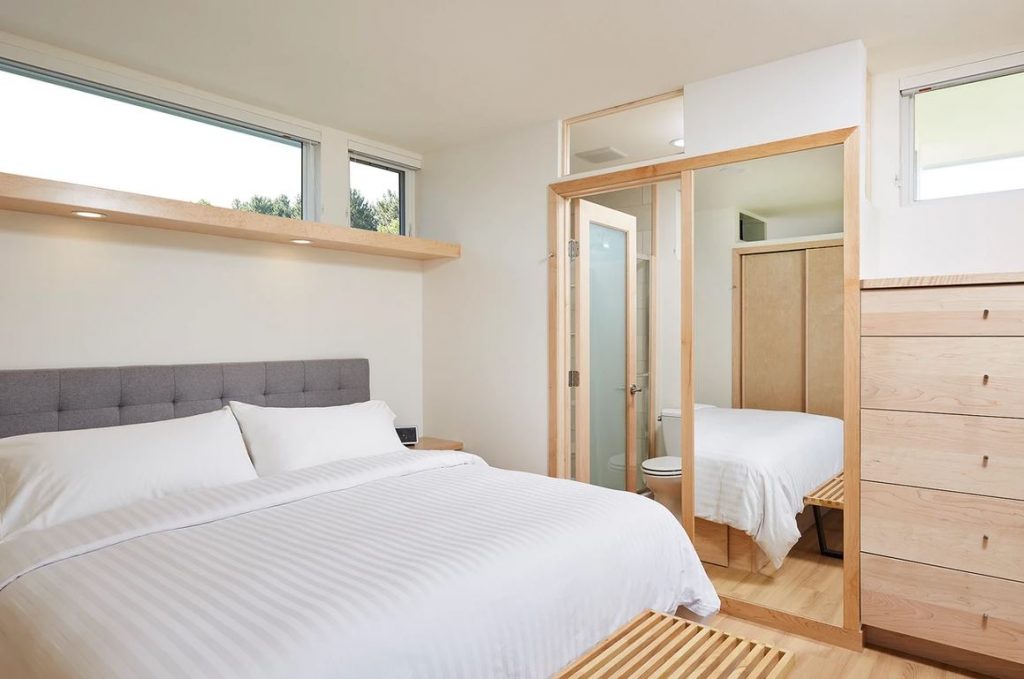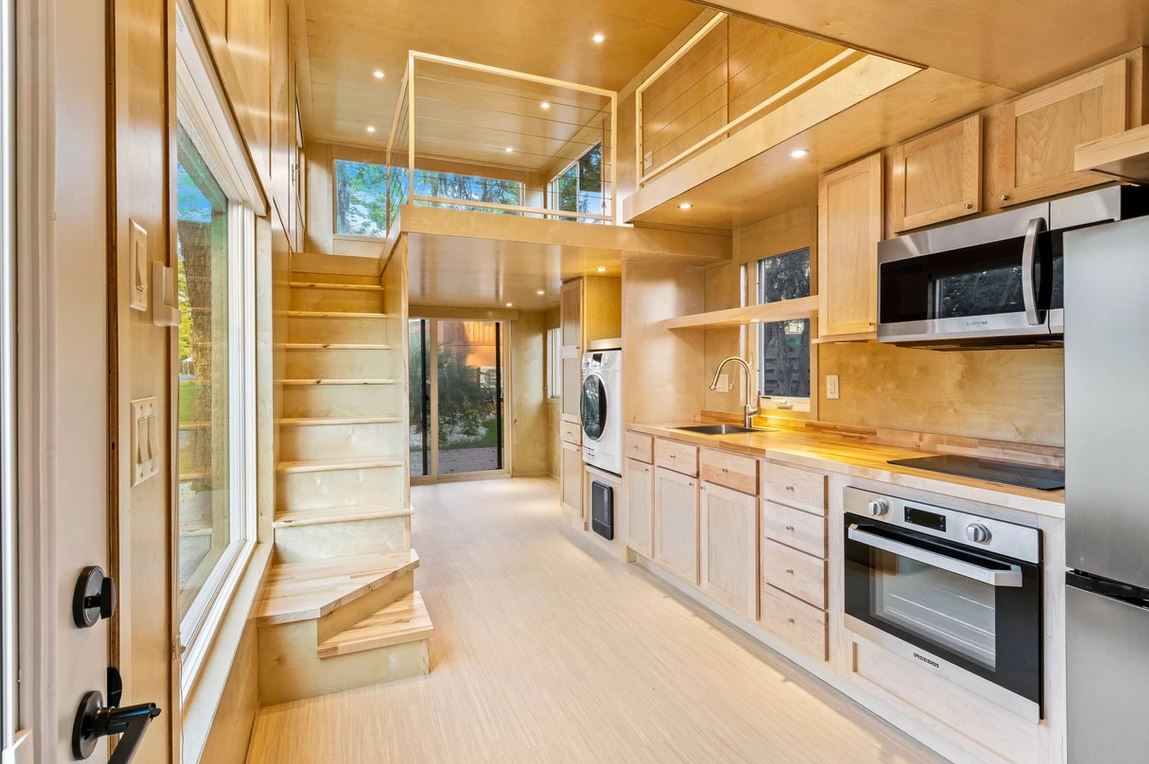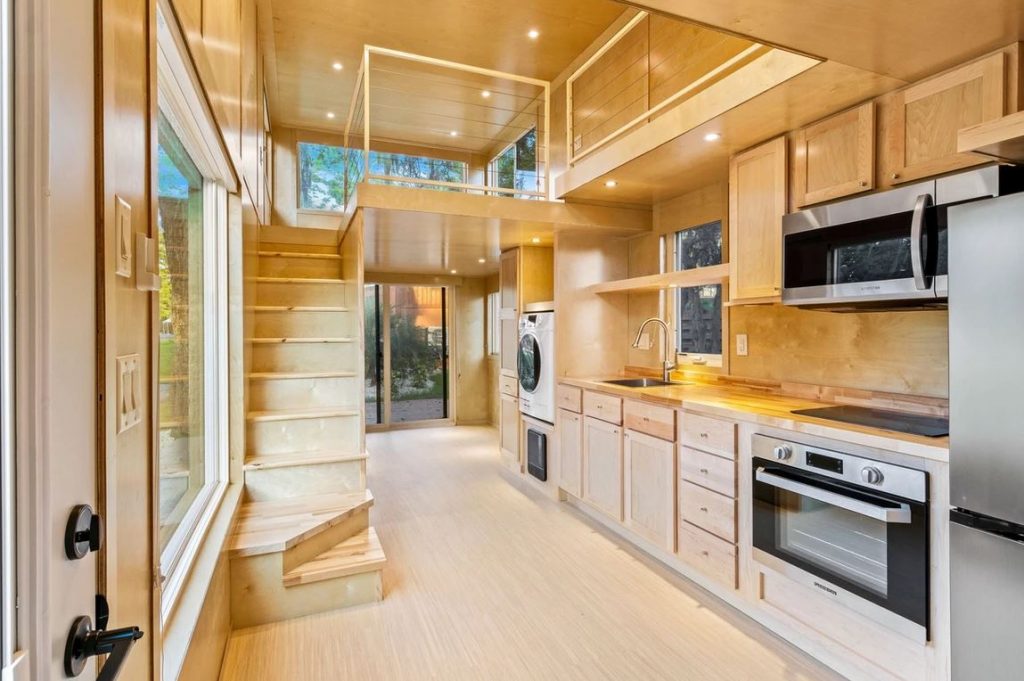 Common office with WiFi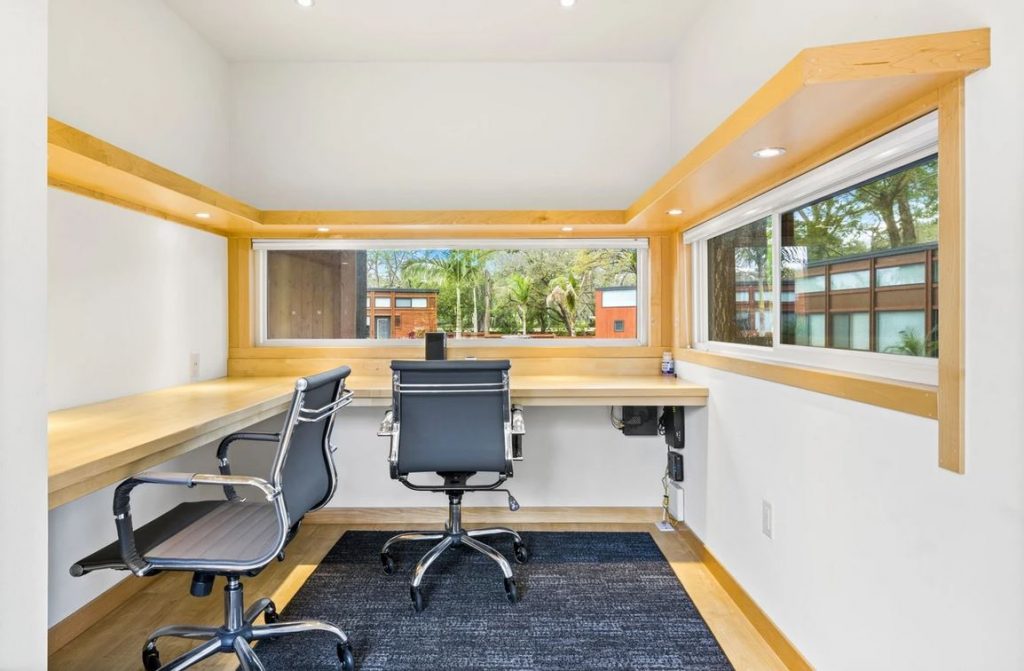 Residents have access to the common swimming pool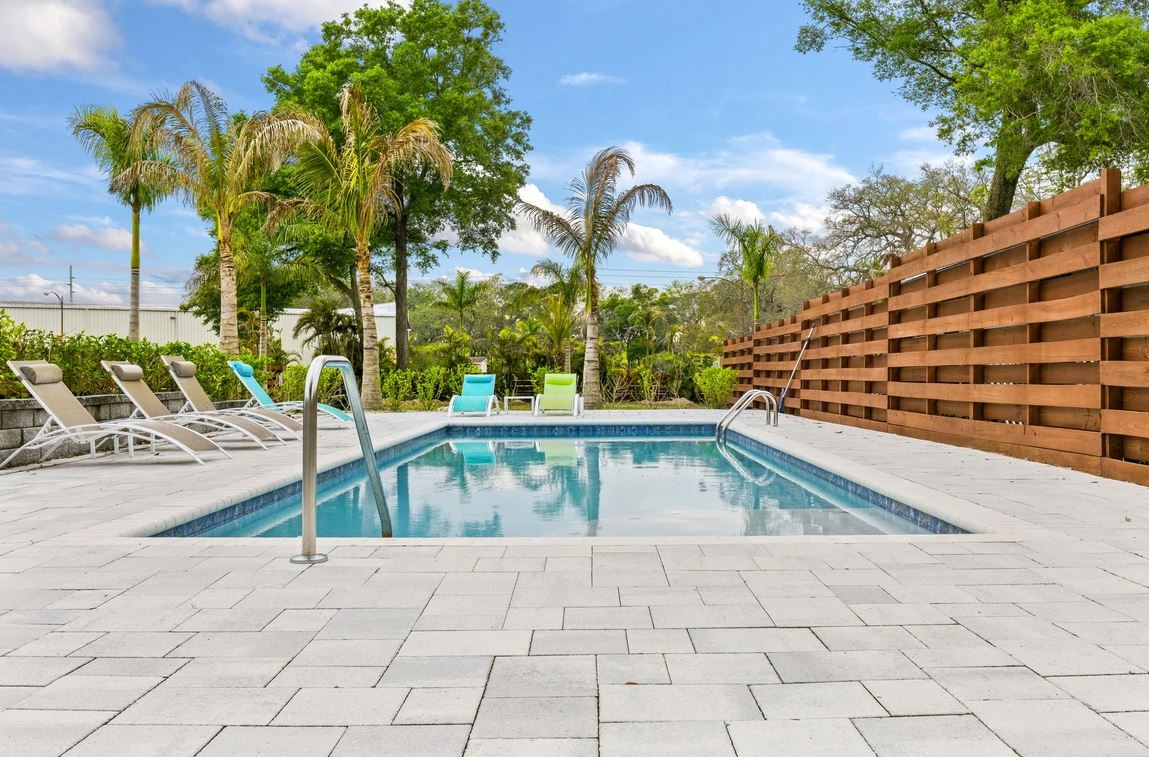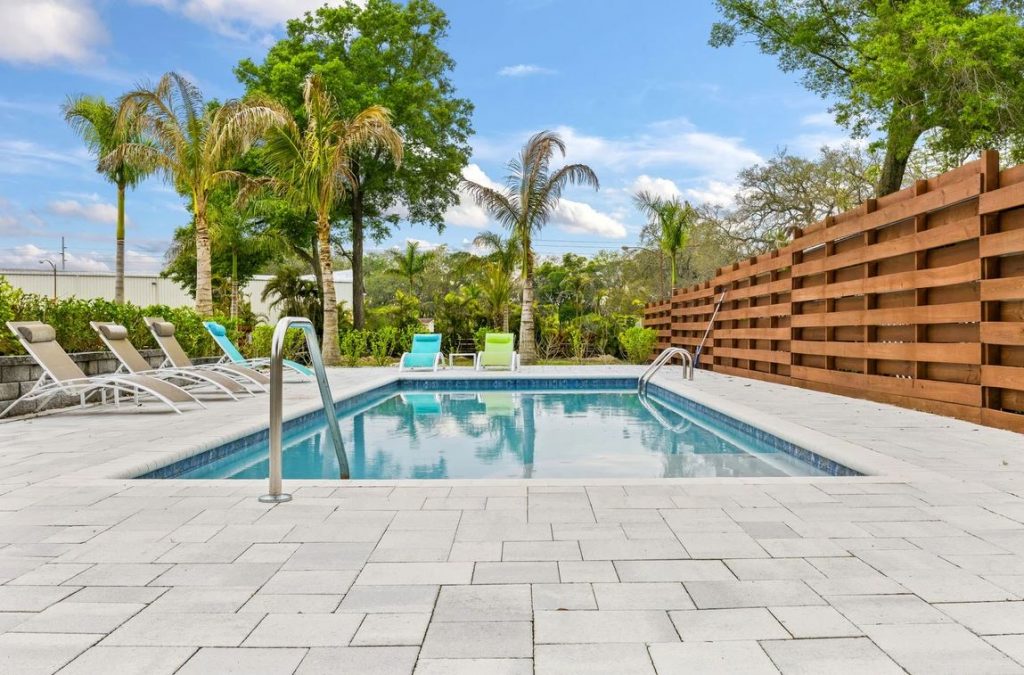 Many units in the development, including all of those located in the Village, have sold out.
However, owners are allowed to rent them out as long as the rental period exceeds 9 months. It's clear that ESCAPE doesn't want this to be an Airbnb/short-term rental kind of development.
The best part is they even offer to find you a renter.
Rent amounts vary by unit, and we've seen a range of $1200 – $1800 per month. Renters' insurance is required, and ESCAPE runs a background check on any potential renter.
They are also strict on the number of occupants, mandating a maximum of 2 or 4 people depending on the size of the unit.
The property is of course very private and gated, and also comes with all amenities you would expect, including high speed fiber optic cables.
Although most of the units have been sold, there are still some yet to be taken up. Let's look at what you can expect if you want to own or rent a tiny house at Escape Tampa Bay.
This unit is called 'ONE XL Tall' and is located in the Village zone, on lot 9.
Floor plan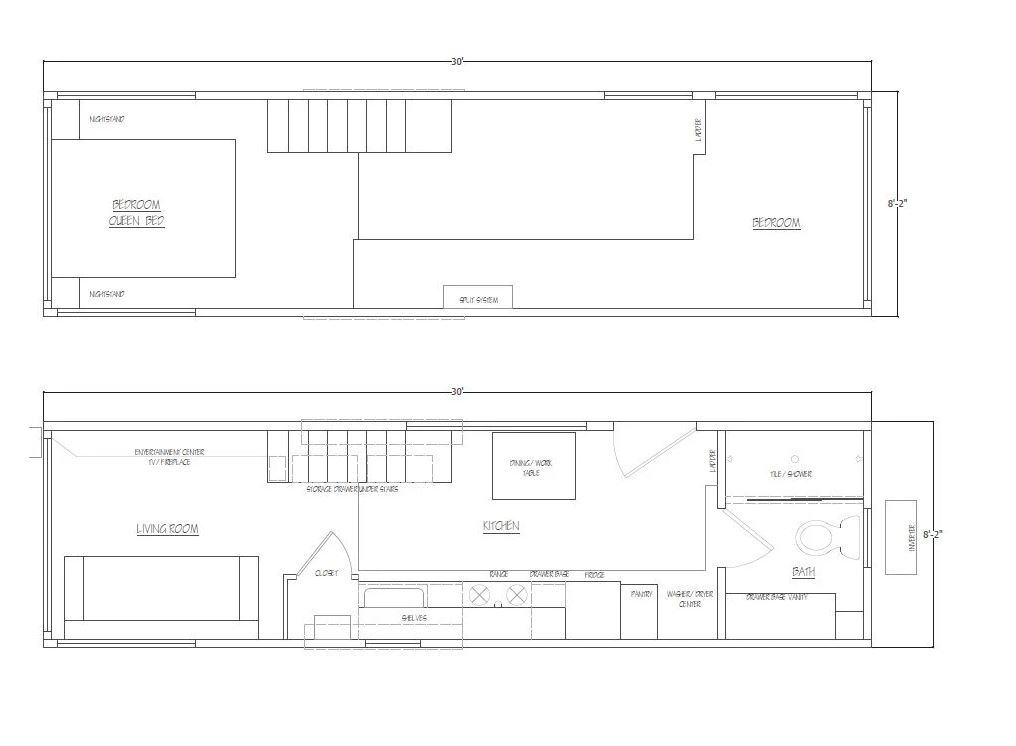 You get a private deck with beautiful landscaping, as well as access to all public amenities like the swimming pool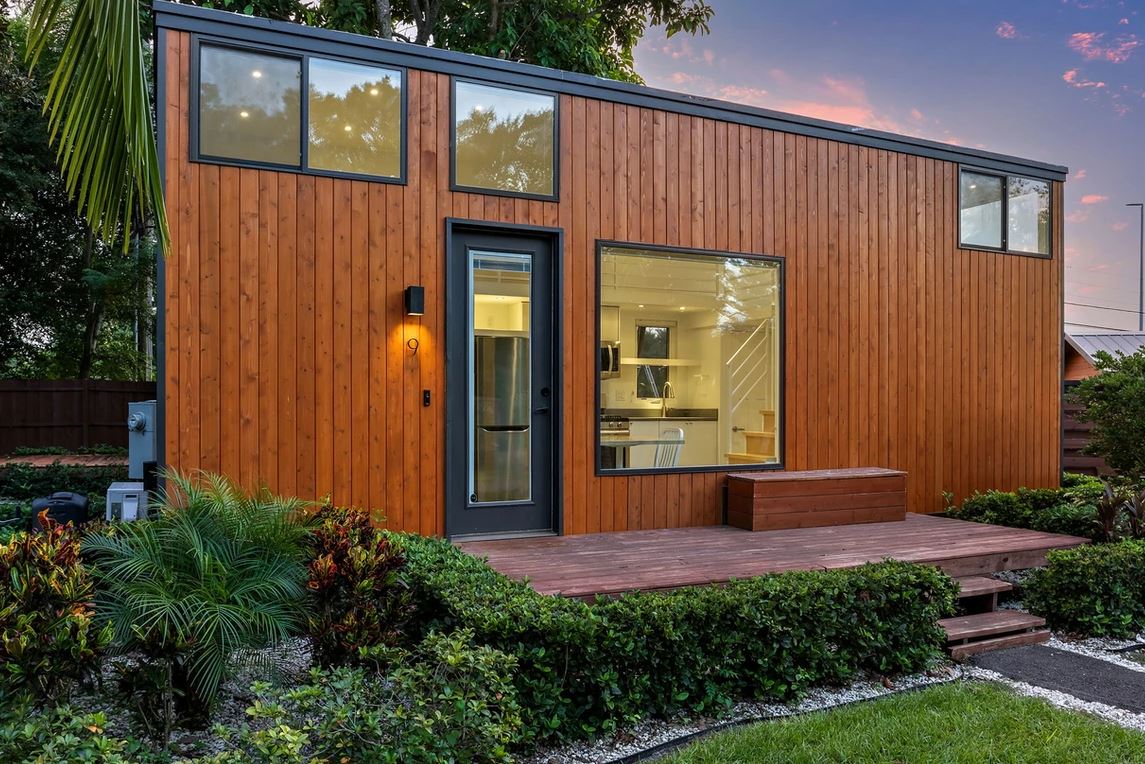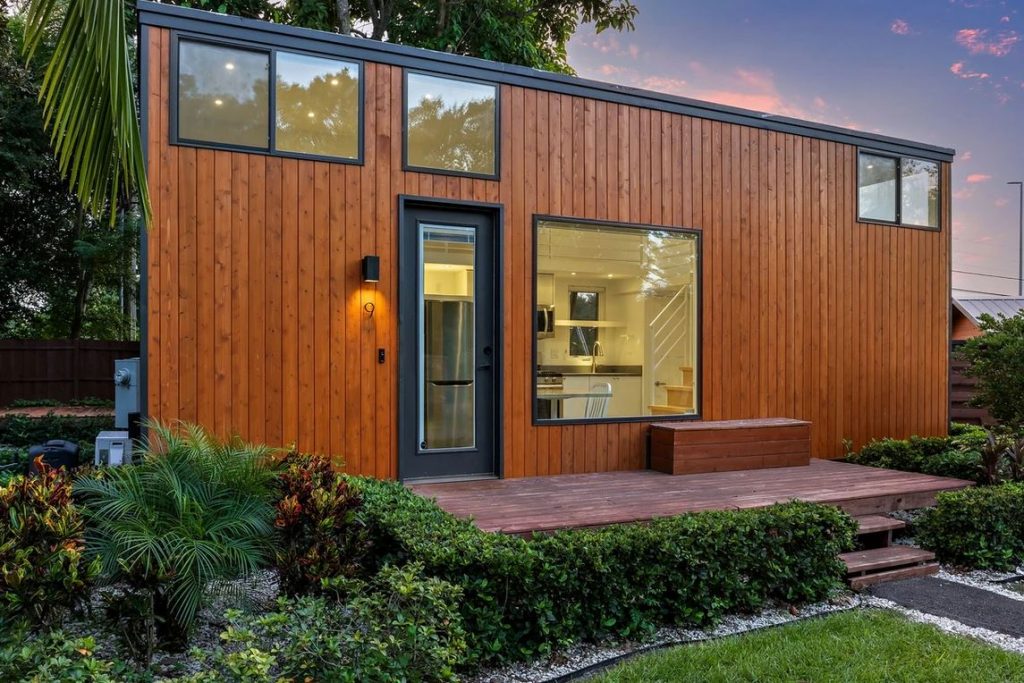 Clean, white interiors with high ceilings. The house comes furnished with all appliances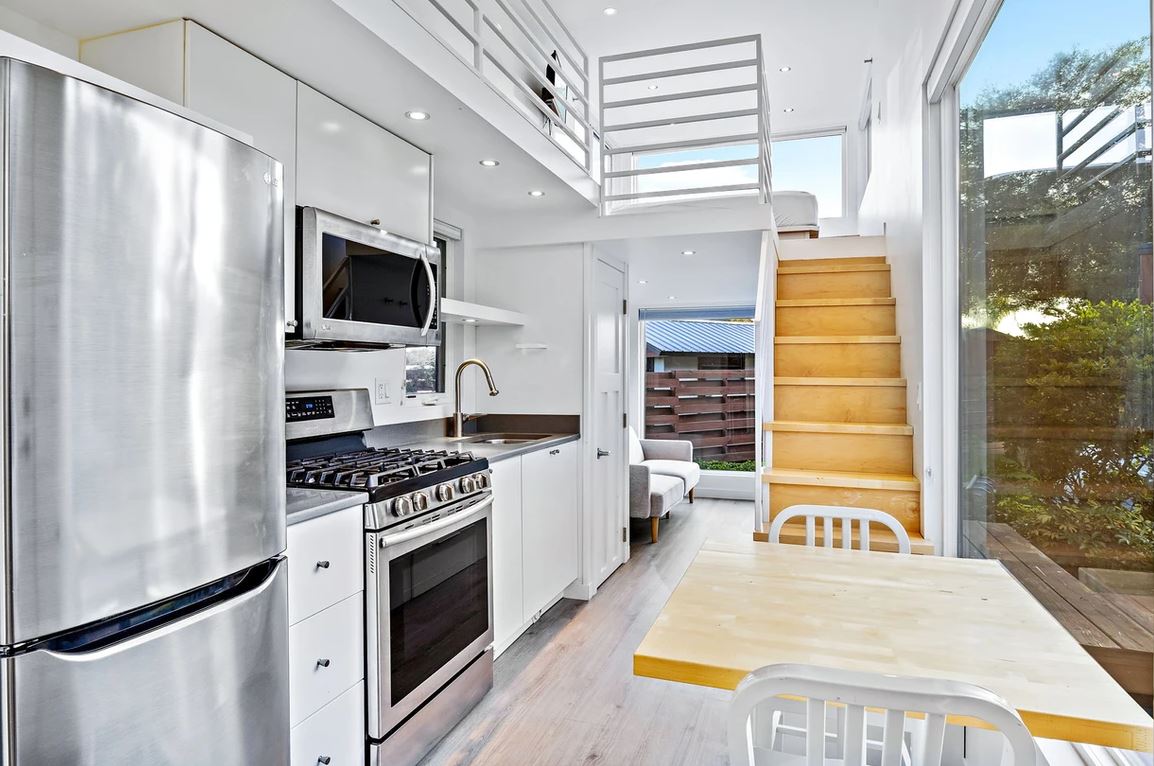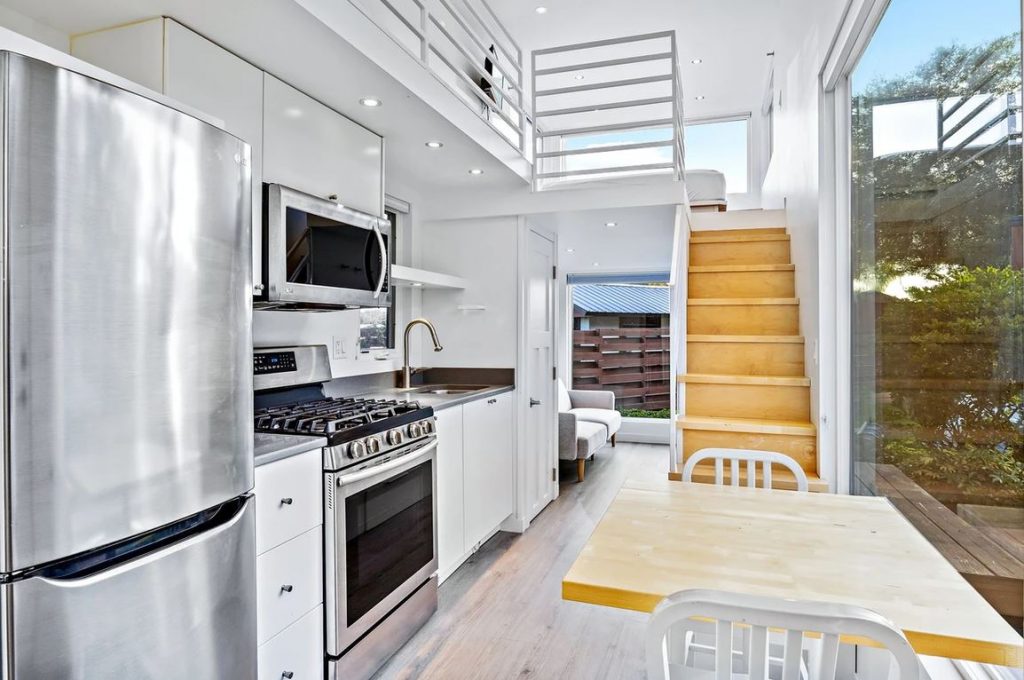 The panorama windows give you great views and lots of natural light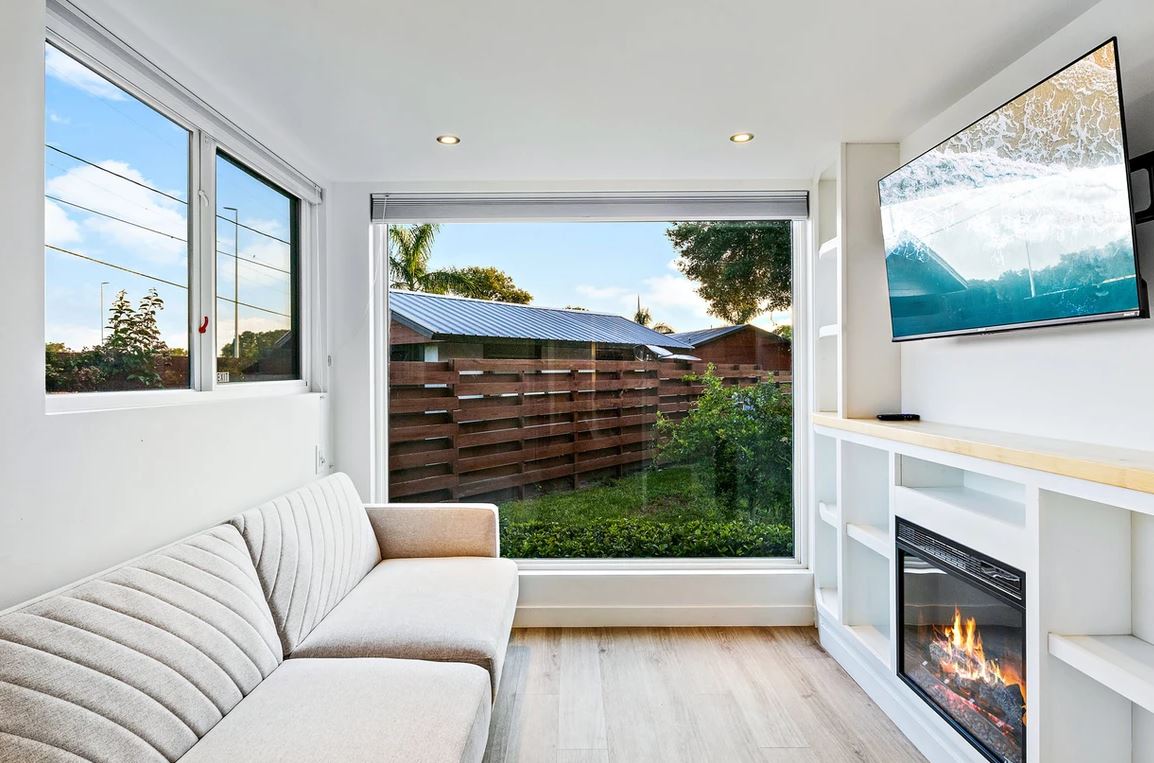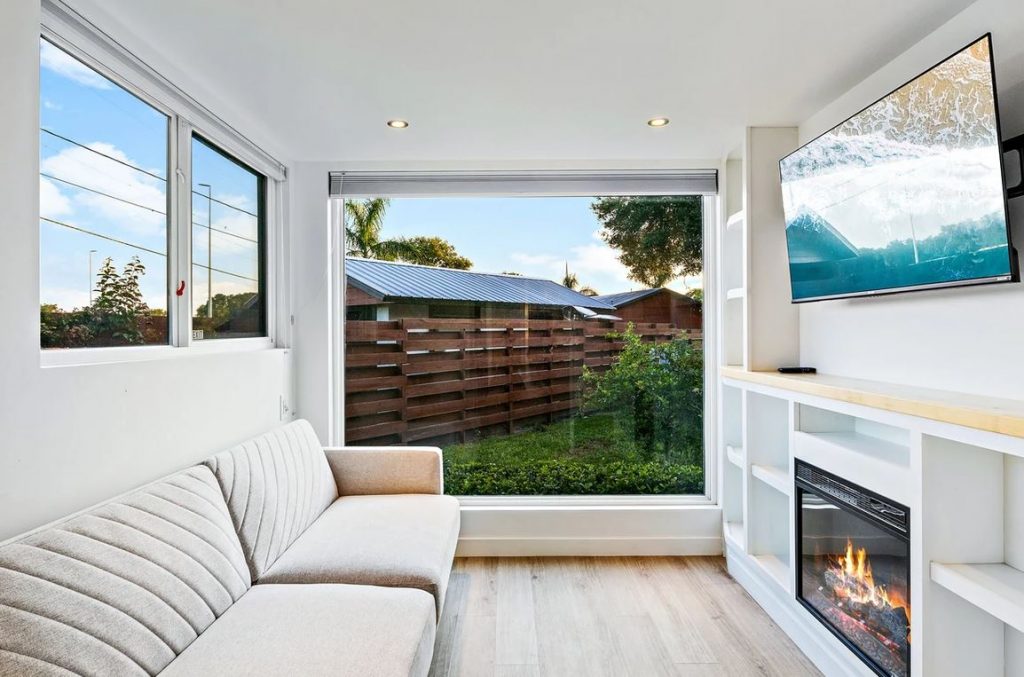 Well partitioned 'entertainment wall' with a fireplace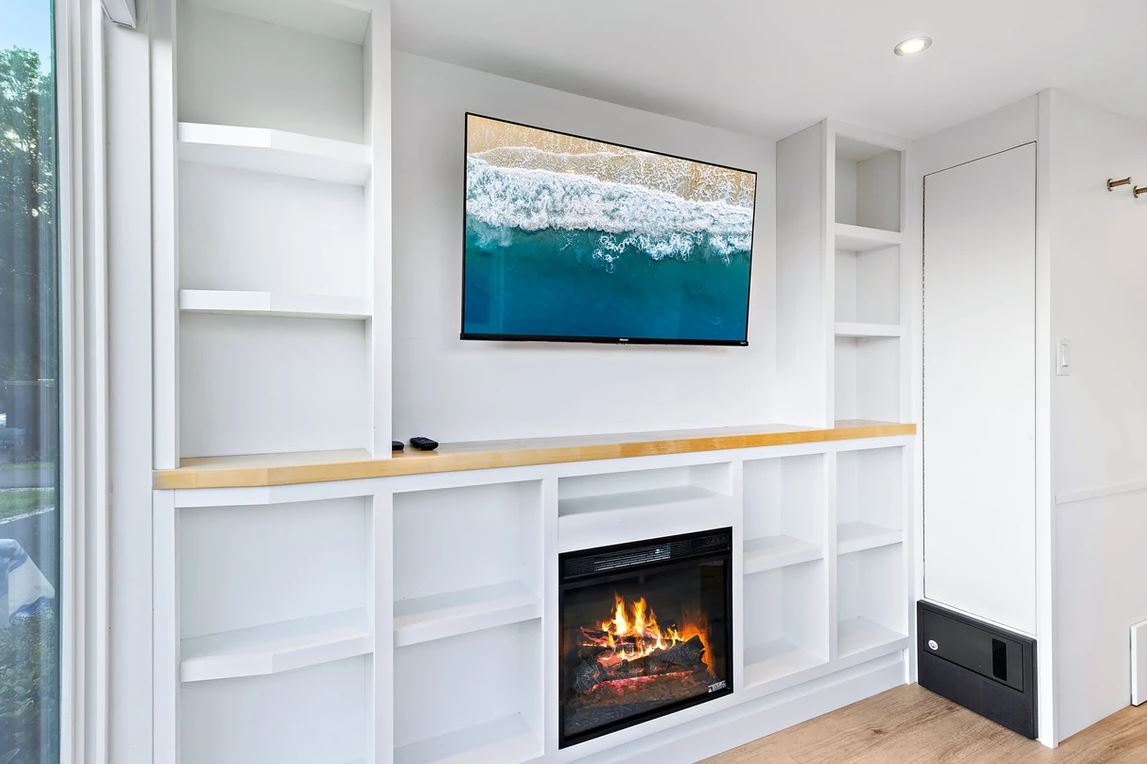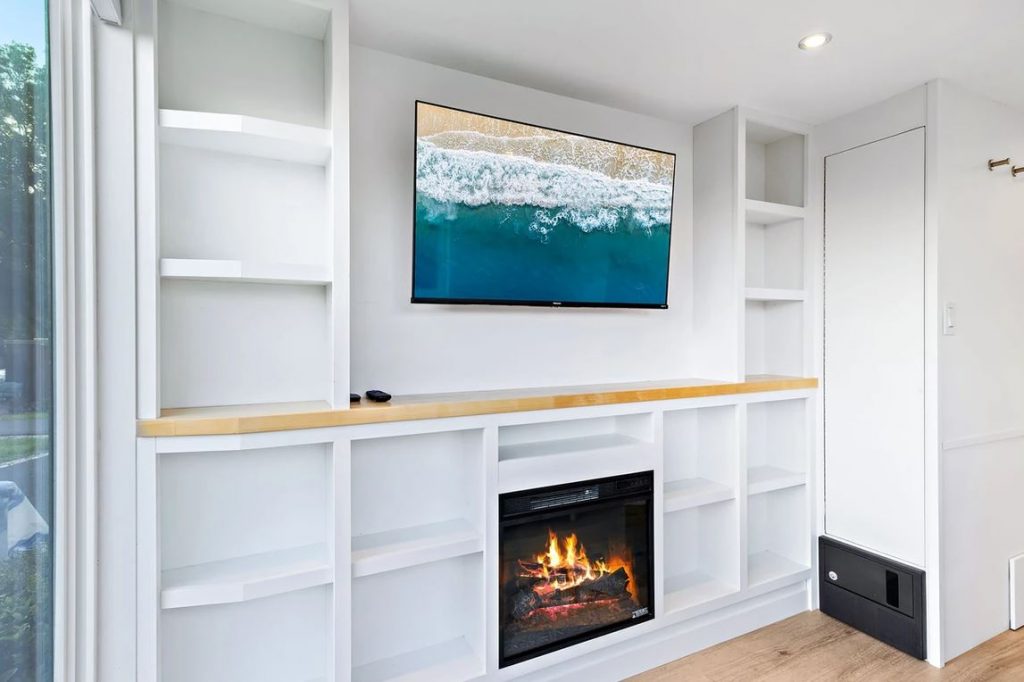 The washer and dryer are included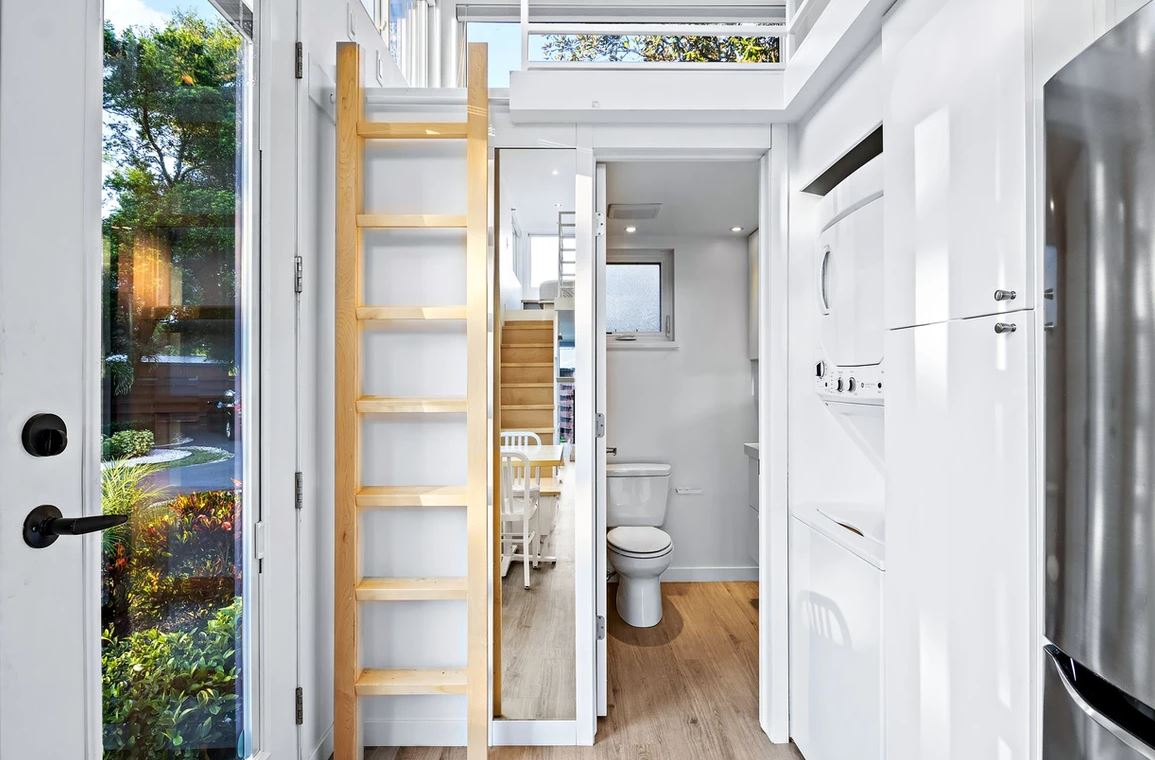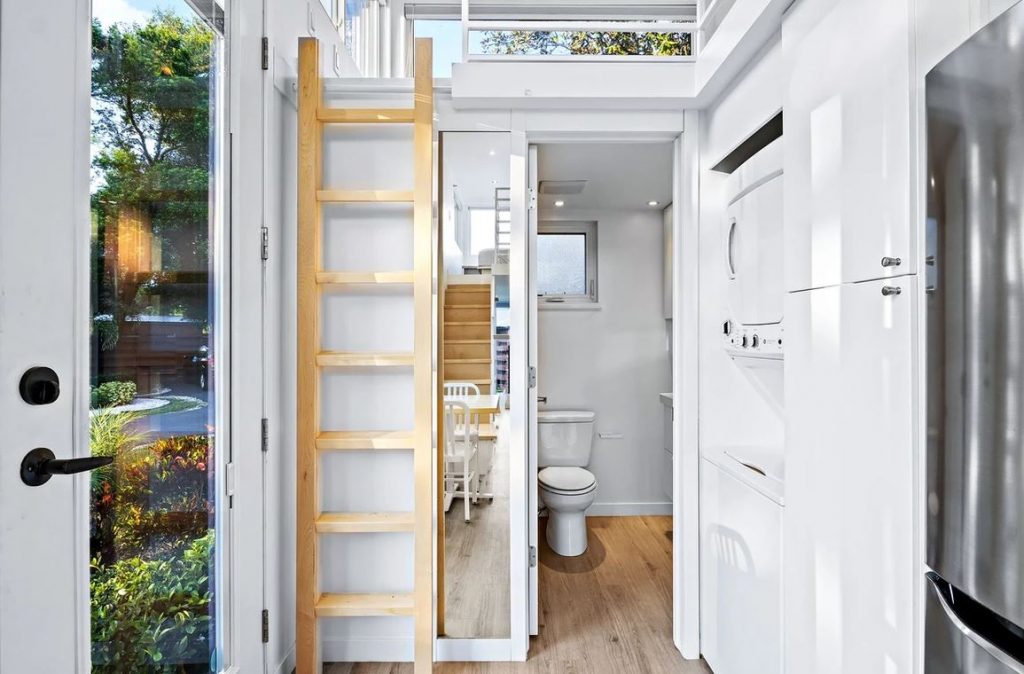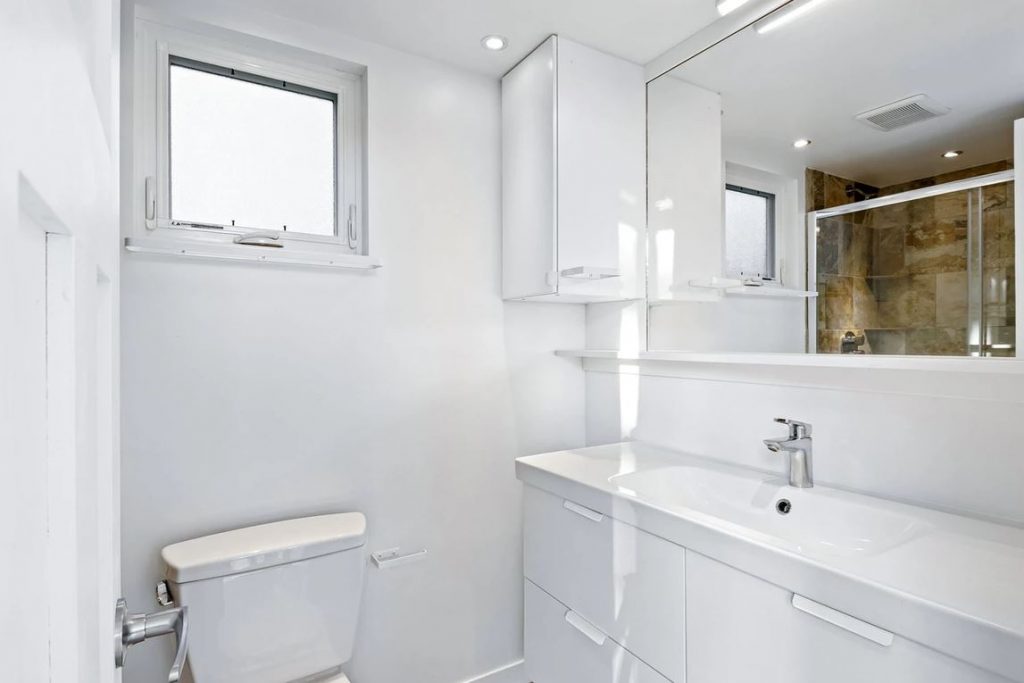 The bedroom can fit a queen bed, and comes with large windows and recessed lighting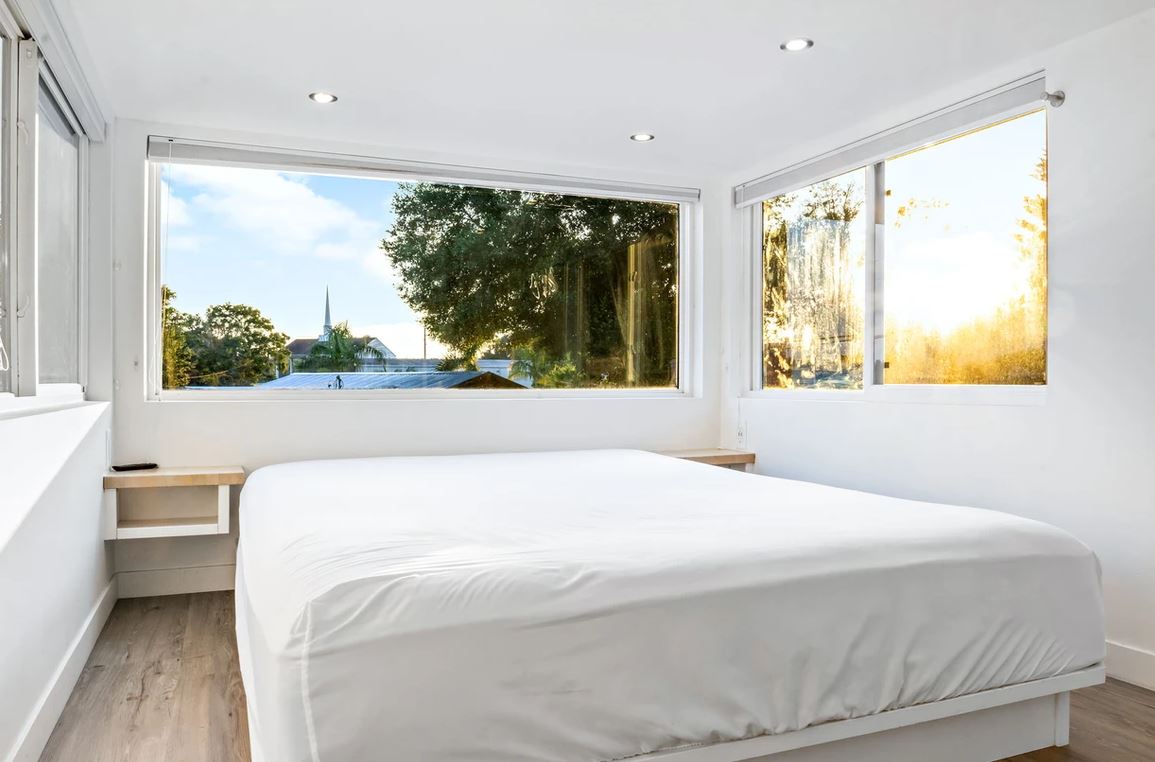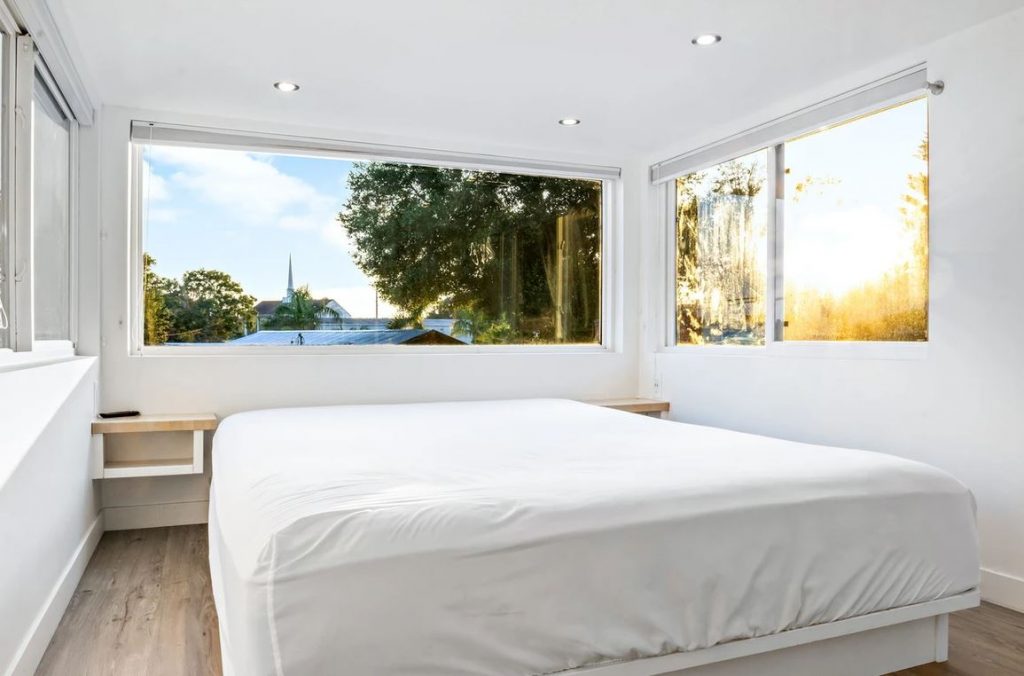 The loft can be used as an office, extra bedroom or storage space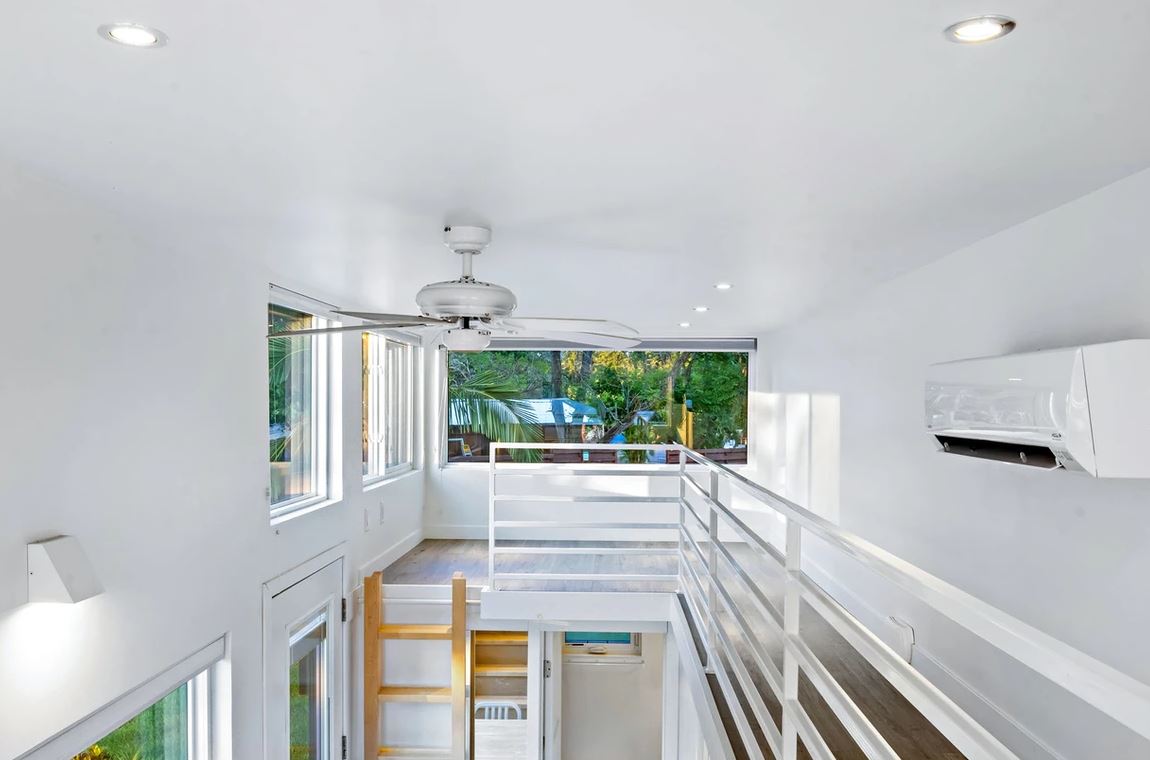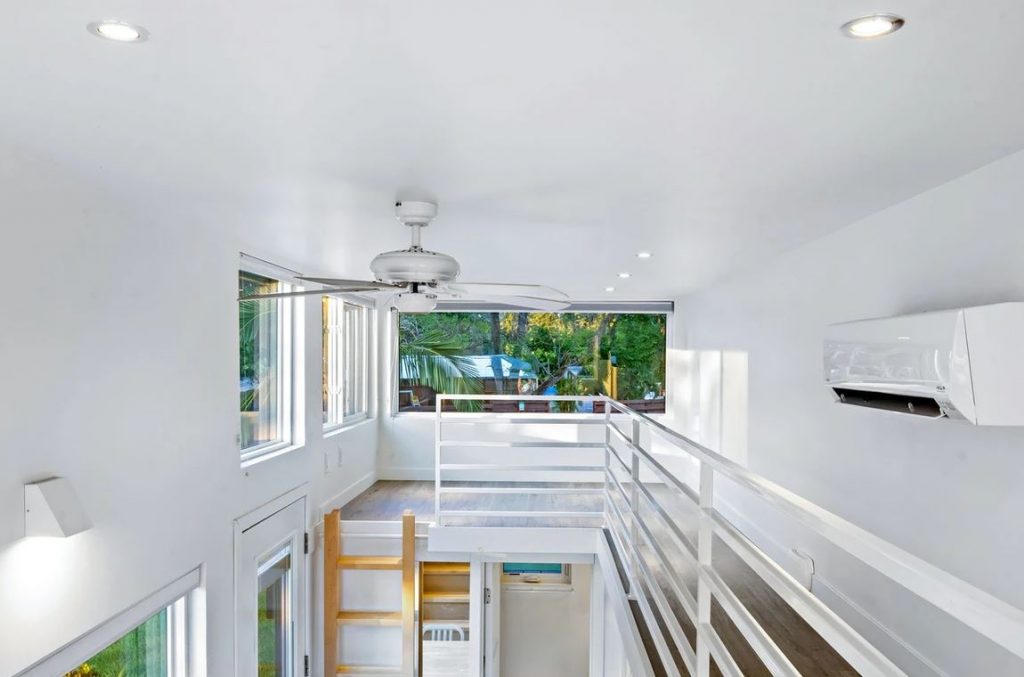 This particular house sits on a $575/month lot, an amount which includes water, sever, garbage, security, parking and community maintenance.
---
Luxury tiny house for rent in Tampa Bay
Here's another beautiful tiny house unit available on the Palm Court zone of the development – Specifically Lot 31.
It is a duplex style, open layout unit that comes fully furnished. This unit is available for rent at $1,295/month, which of course includes all the furnishings, water, sever, garbage, parking and security.
That price however does not include electricity or internet/TV.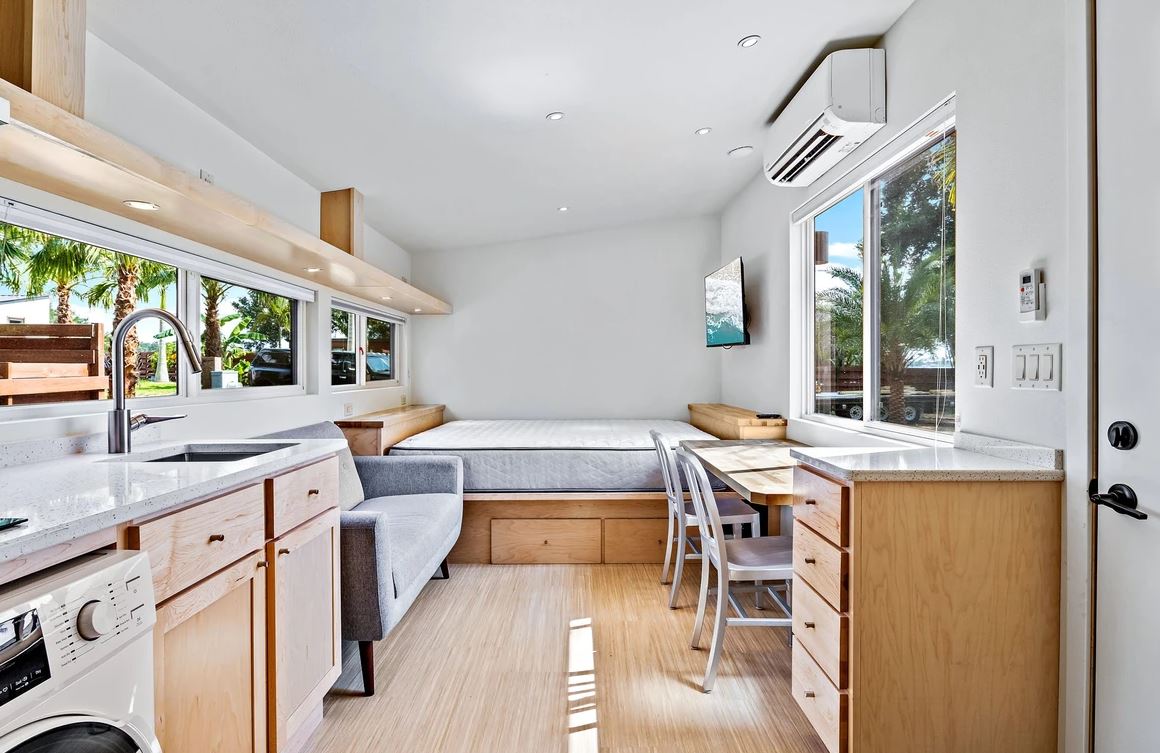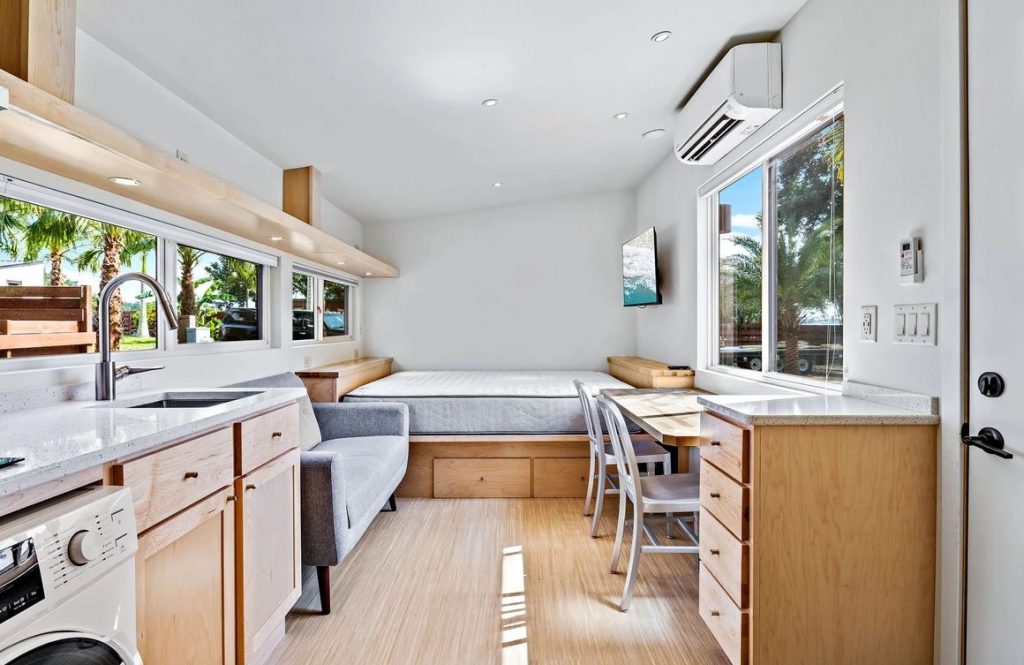 Beautiful palm trees line the streets of Escape Tiny House Community in Tampa Bay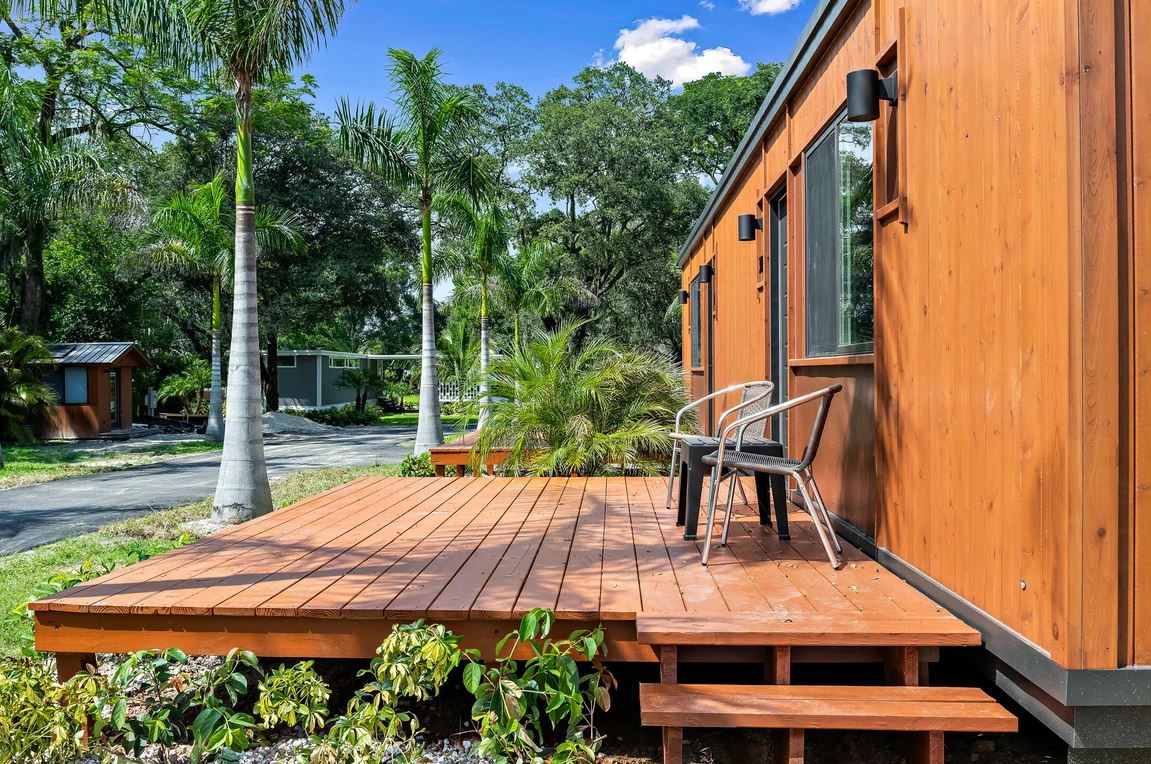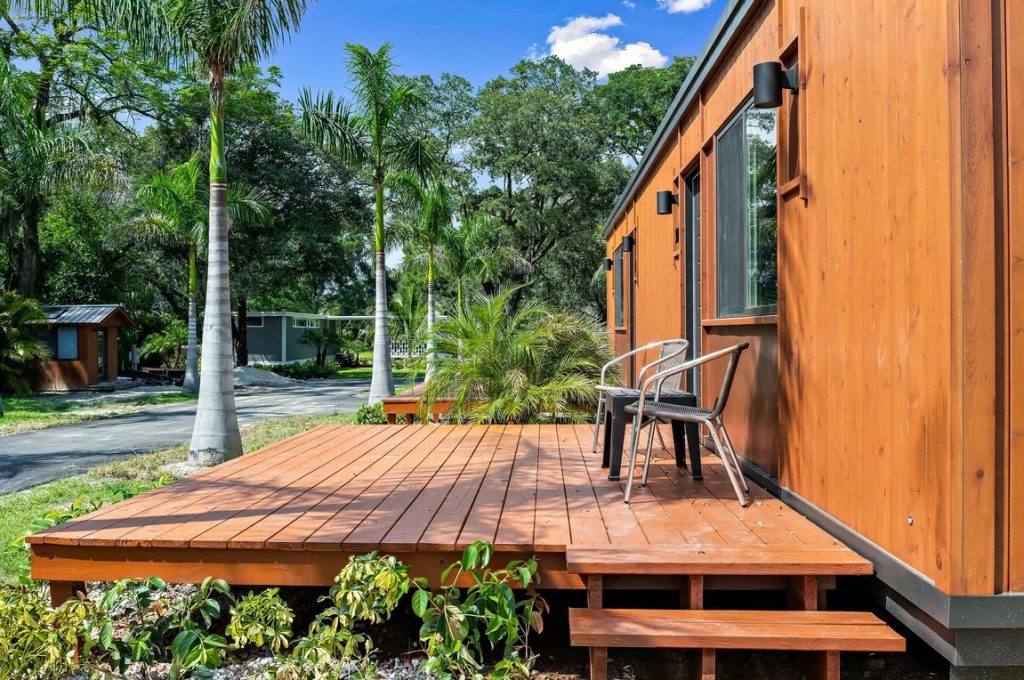 Huge windows give you a view of the community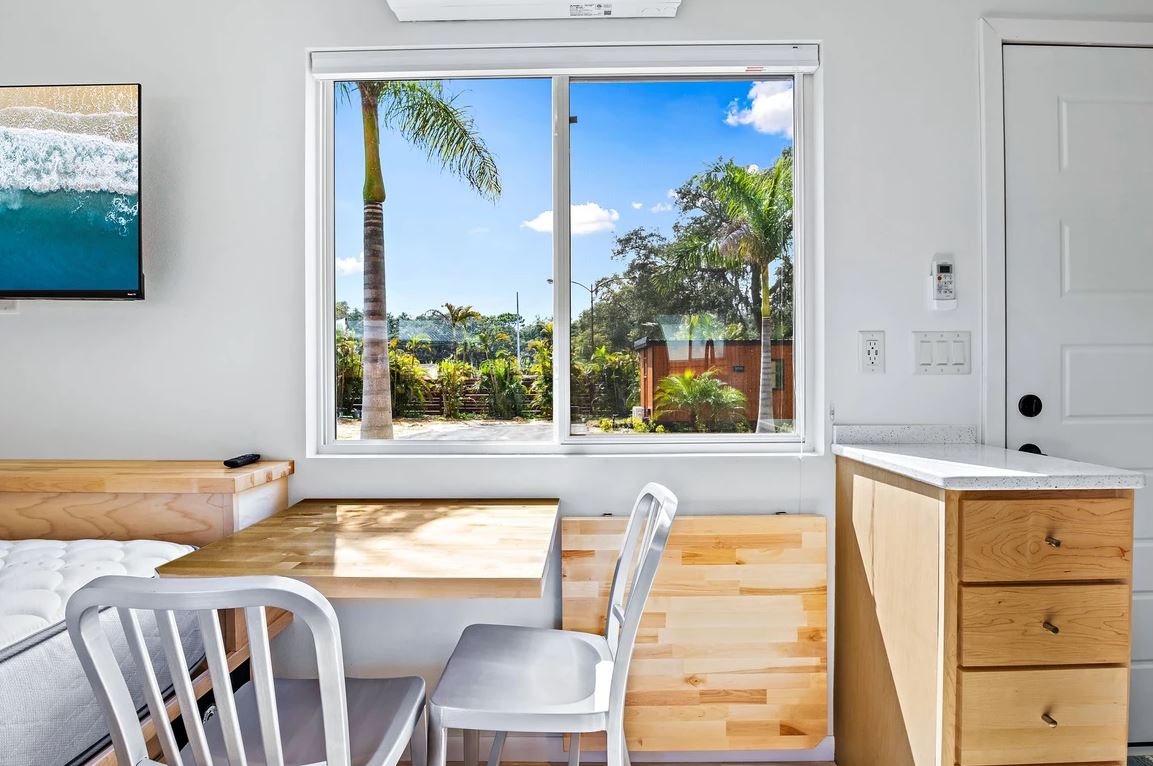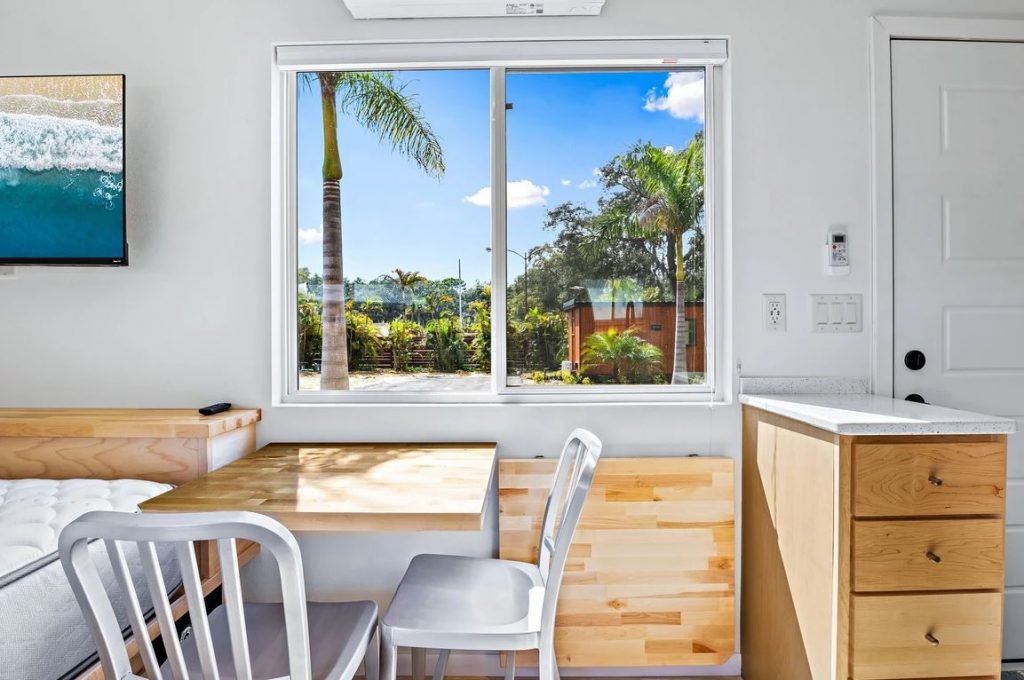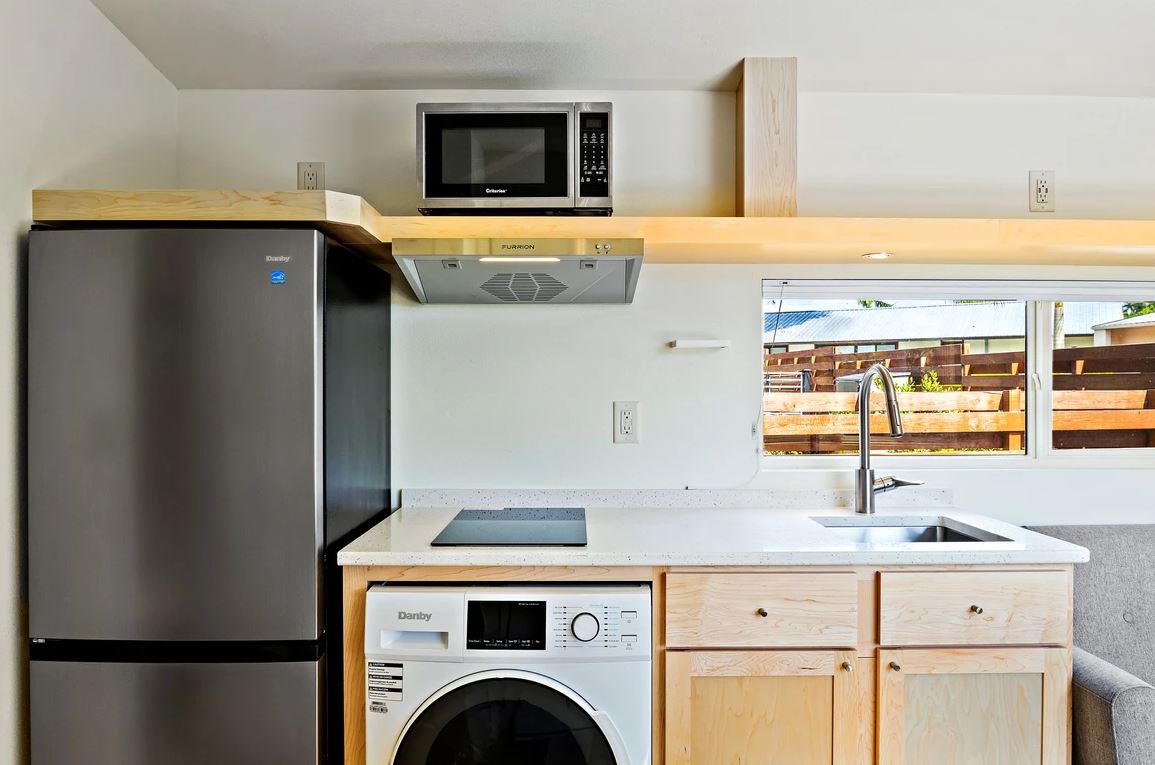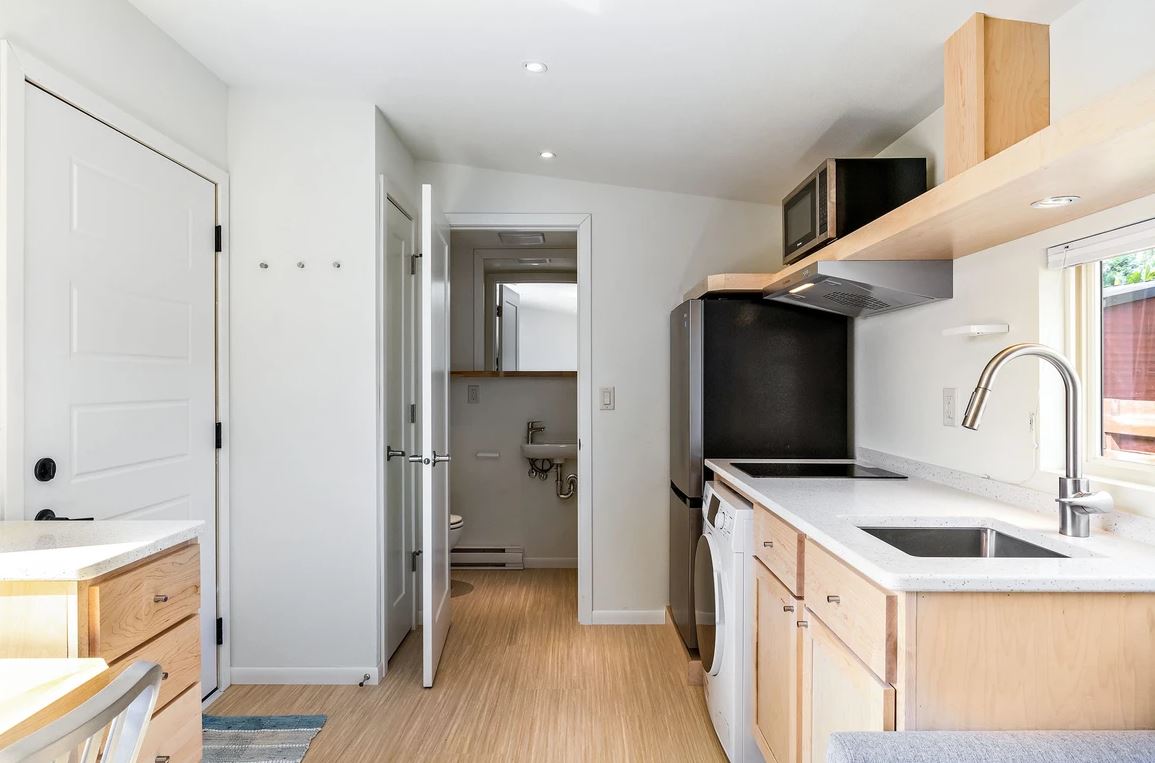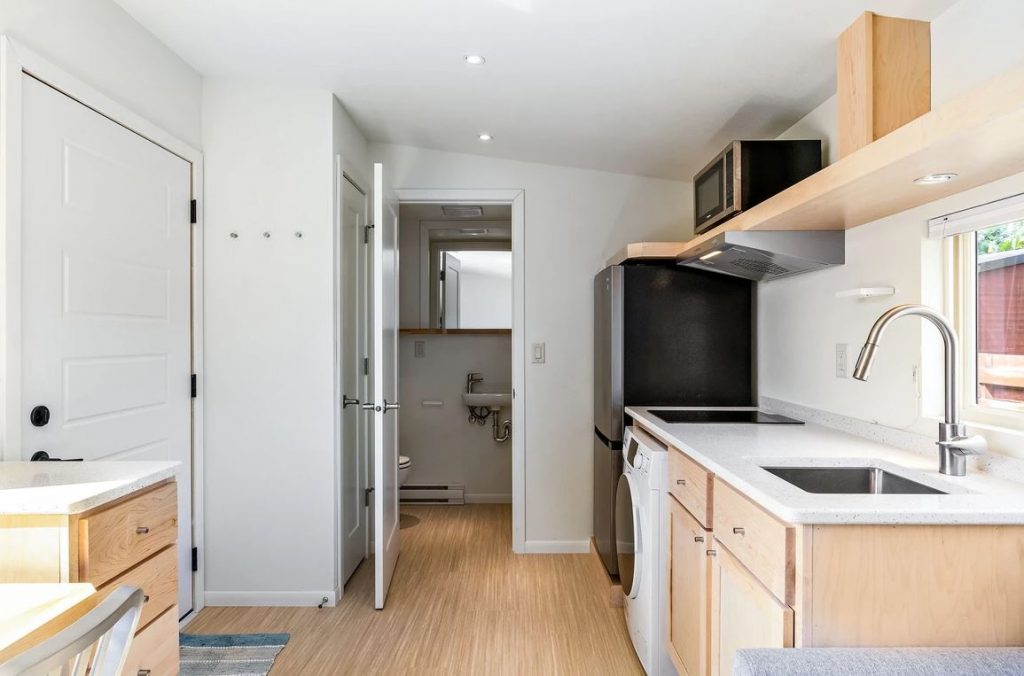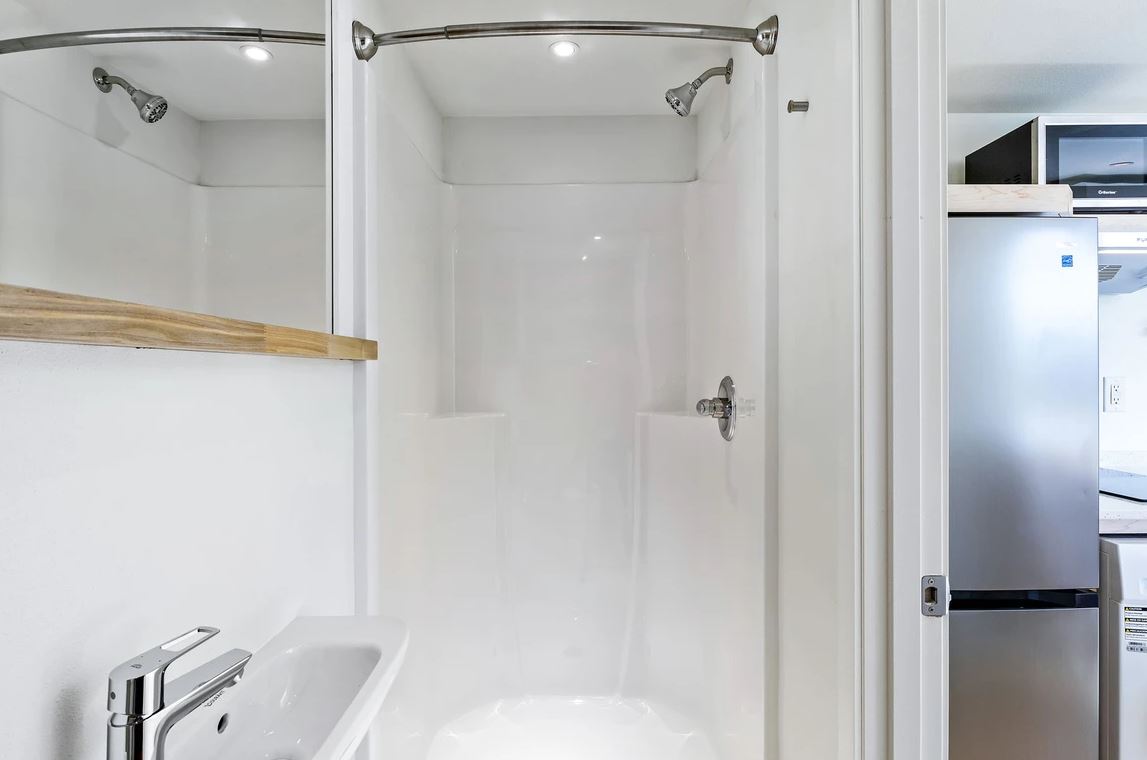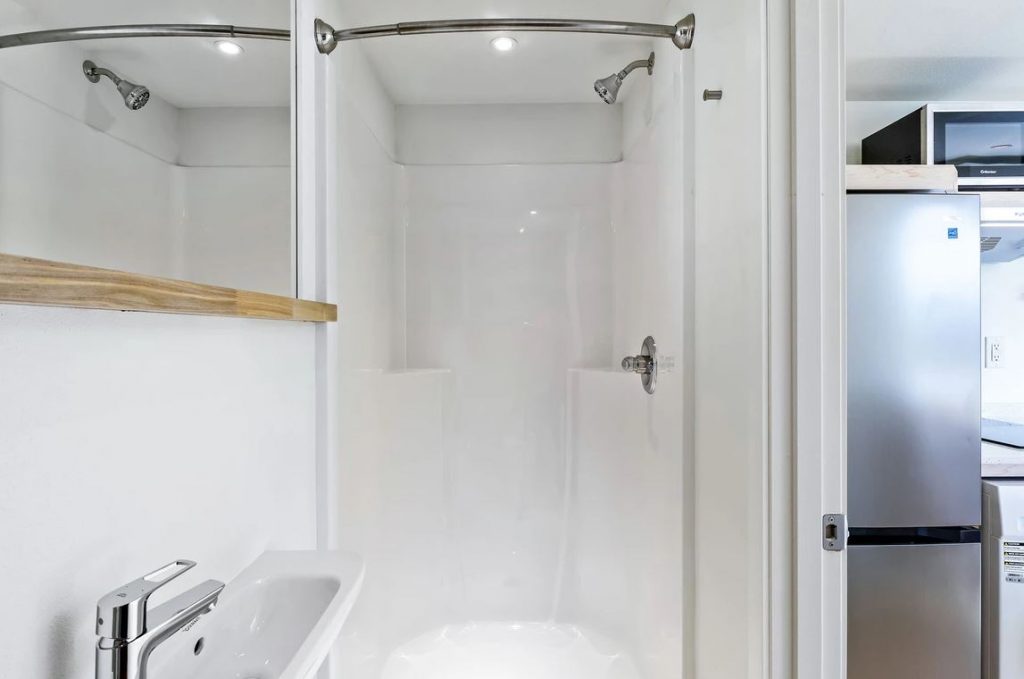 If you'd be interested in owning or renting here, please contact ESCAPE.