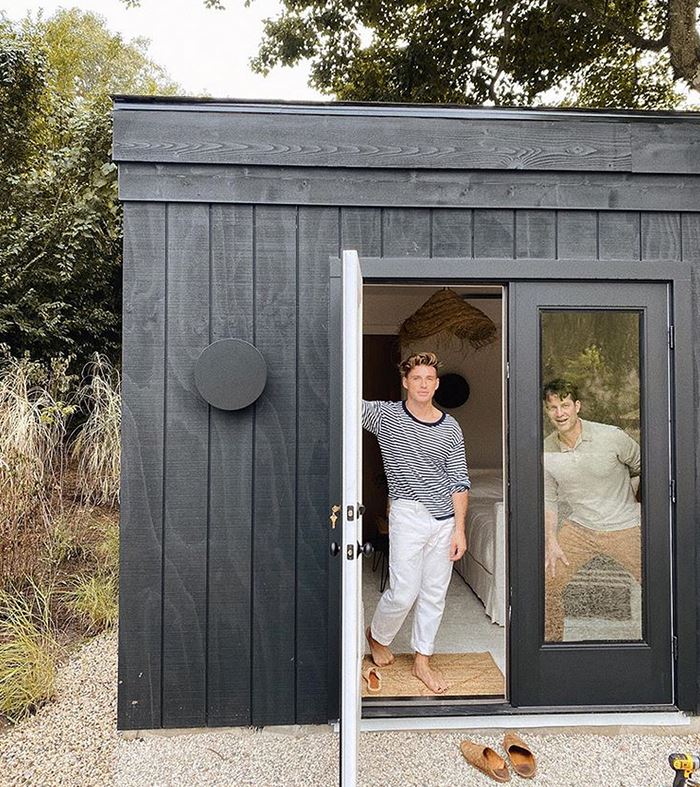 What quarantine hobby or pastime did you have? As many Americans chose to read books, engage in endless bingeing or sleep, TV personality Jeremiah Brent and his husband Nate Berkus took up a peculiar pastime.
The couple recently told PEOPLE that their quarantine project has been constructing a tiny house behind their beach house in Montauk.
"My new obsession is small spaces," Brent told the magazine. "So, we have this unfinished shed structure outside that we've been working on over the last month and a half or so, just to kind of create this little space for if we did have family come into town eventually. A place for people to stay."
The Say I Do star revealed that his fixation with small spaces began after he moved back to New York where square footage is hard to come by.
"I'm always just intrigued at how incredibly efficient they can become, and it really has made me appreciate small spaces even more because it means that every single thing in that space is so important," he said.
"Even cleaning in that space is important, and the idea of bringing in things that really are multifaceted and that can do more than just one thing is what I'm all about right now.
Since the pandemic, the couple has been splitting their time between their home in Montauk and their primary residence in Manhattan. They moved back to the Big Apple last year, after living in Los Angeles for several years.
Have a look at their NYC townhouse.