The holiday season is upon us, and if you're anything like me, you might be looking for some unique experiences.
In the tiny living world, something interesting has popped up.
It is the 'Harry Potter Magical Tiny House of Wizarding', a tiny house located in Marlboro, New York, about 90 minutes from New York City.
This may be a 300-square-foot tiny house, but it seats on a 30 acre farm.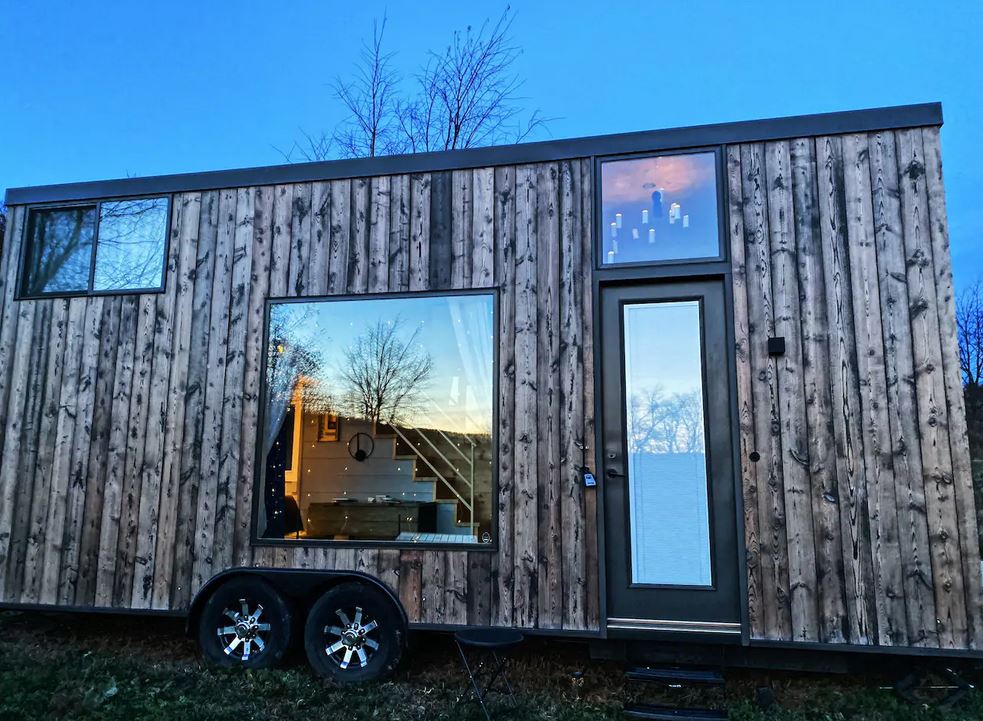 The Tiny House of Wizarding comes with memorabilia from the popular fantasy world, including wands, a Sorting Hat, and a Goblet of Fire. You also get adequate reading material from the Harry Potter series, i.e. all seven books.
Other than the magic, the listing features things you would expect of a vacation tiny house; Outdoor dining and lounging furniture, King-sized bed, kitchen with appliances like fridge, microwave, induction cooktop etc., and of course WiFi.
Read: Live Inside This Giant Avocado Tiny House – Avo-Condo
You also get spectacular 360-degree views of the Hudson Valley and surrounding vineyards and apple orchards.
The place can host up to 4 guests, and for only $240 per night, you and your friends get a chance rekindle those magical fantasy memories.
Check it out below.