'Cyril the Tiny House' is another masterpiece from Build Tiny. The tiny house builder is known for its exemplary products, and this one is no exception.
Designed in 2020 when the world shut down and working from home became a big thing, this tiny house is designed for just that.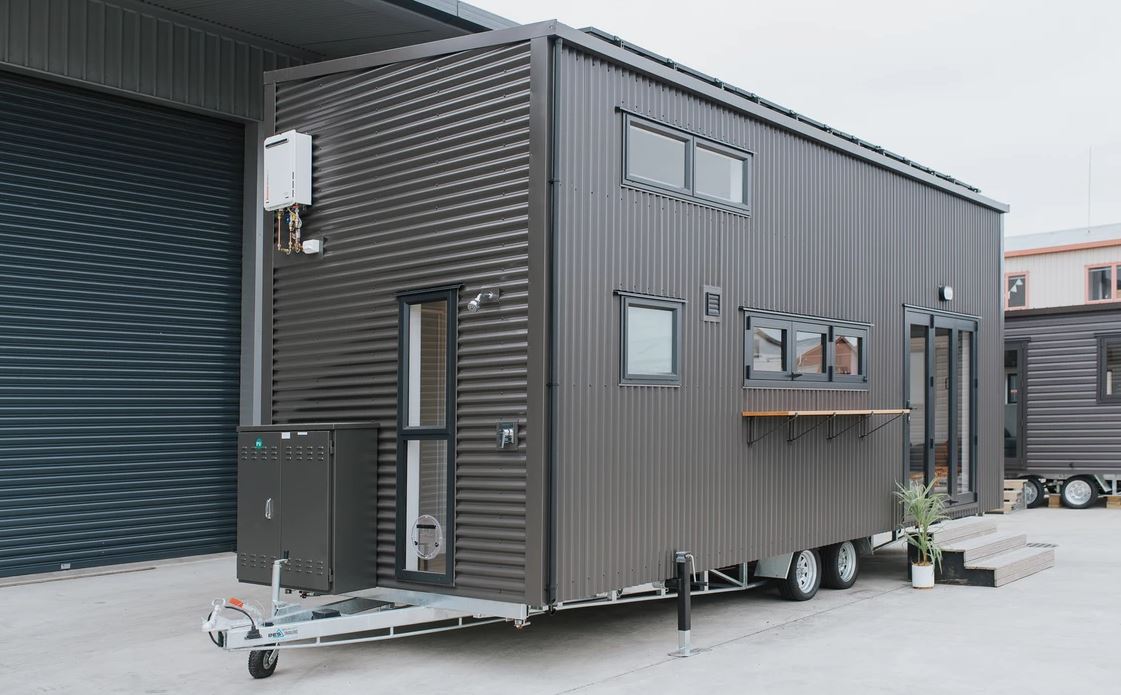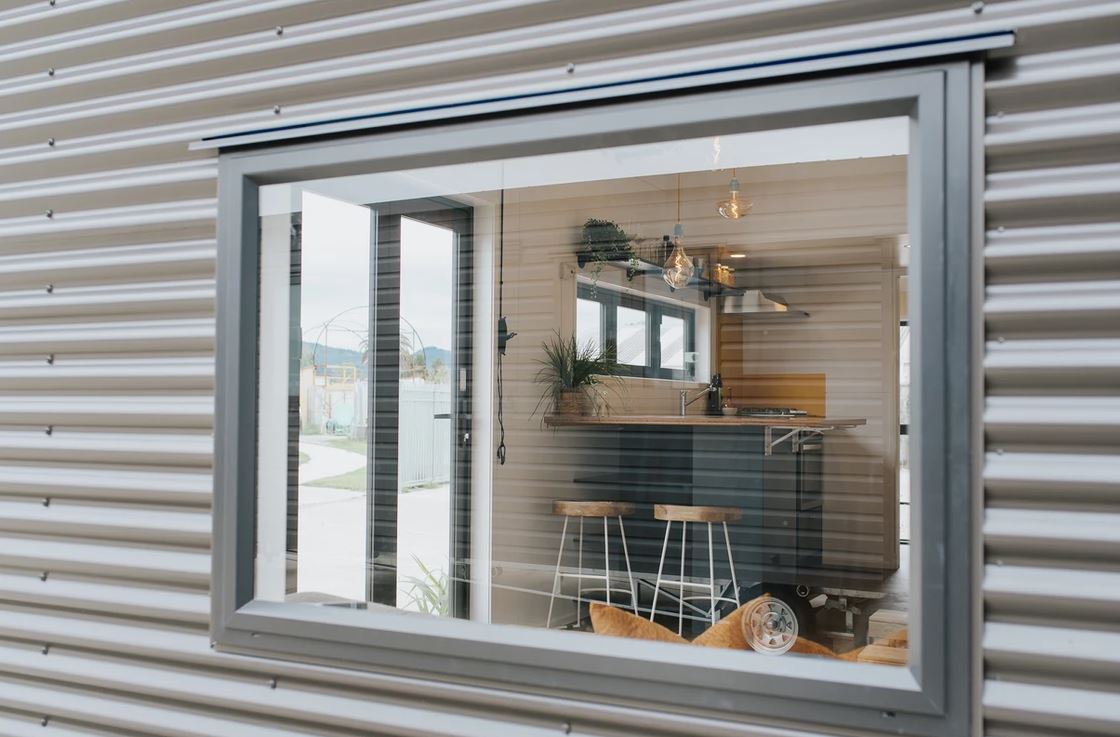 Cyril was lovingly named after their client's grandfather, who was a tiny house enthusiast from before it became a thing. Though a tiny house, this particular model is wider and heavier than their other models which gives its new owners lots of extra space, and also brings some luxury feeling to it . It measures 8m in length, 2.7m in width, and 4.2m in height.
The tiny house comes with a solar panel and lithium ion battery package, meaning it can go completely off-grid.
Cyril comes with a living room, kitchen, loft bedroom, bathroom and one of its biggest sell, a home office.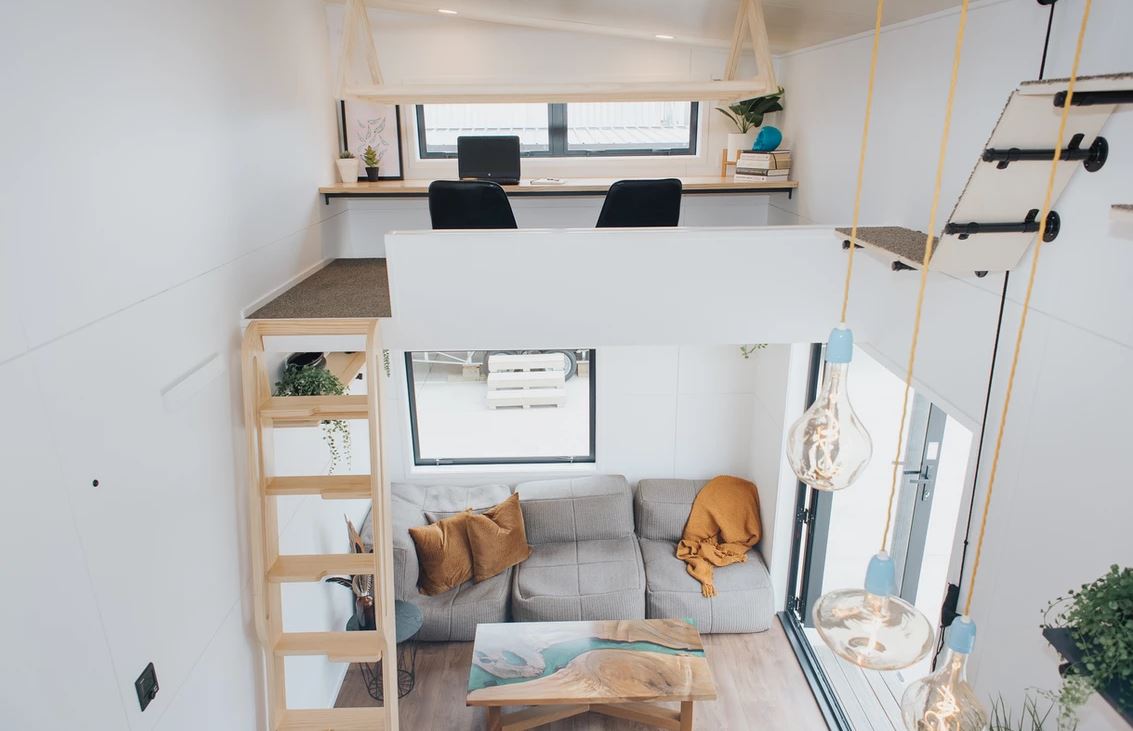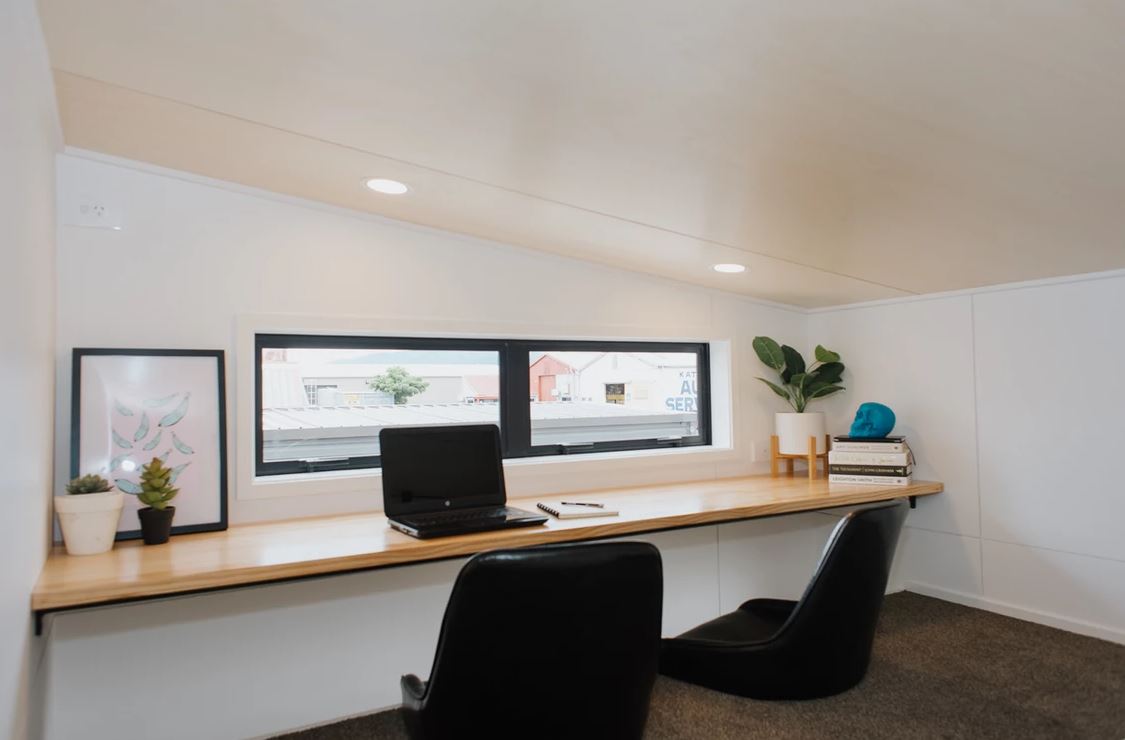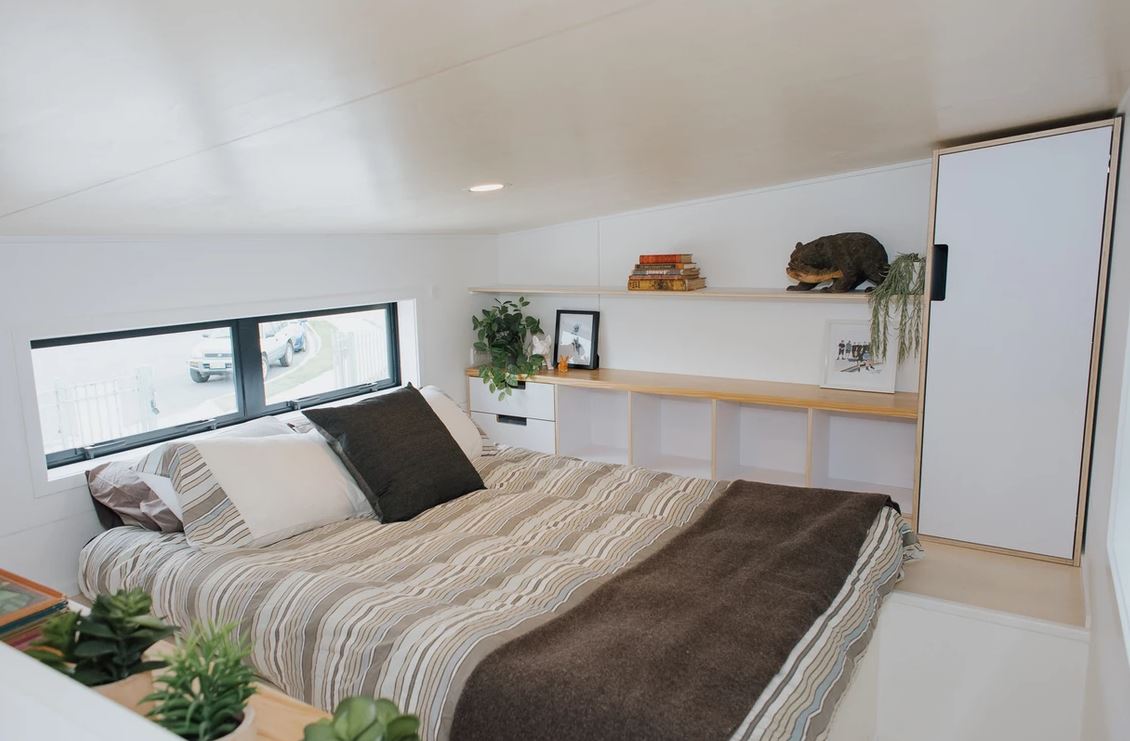 The kitchen is L-shaped with a fold-down bench and a breakfast bar. There are all the normal appliances you would expect.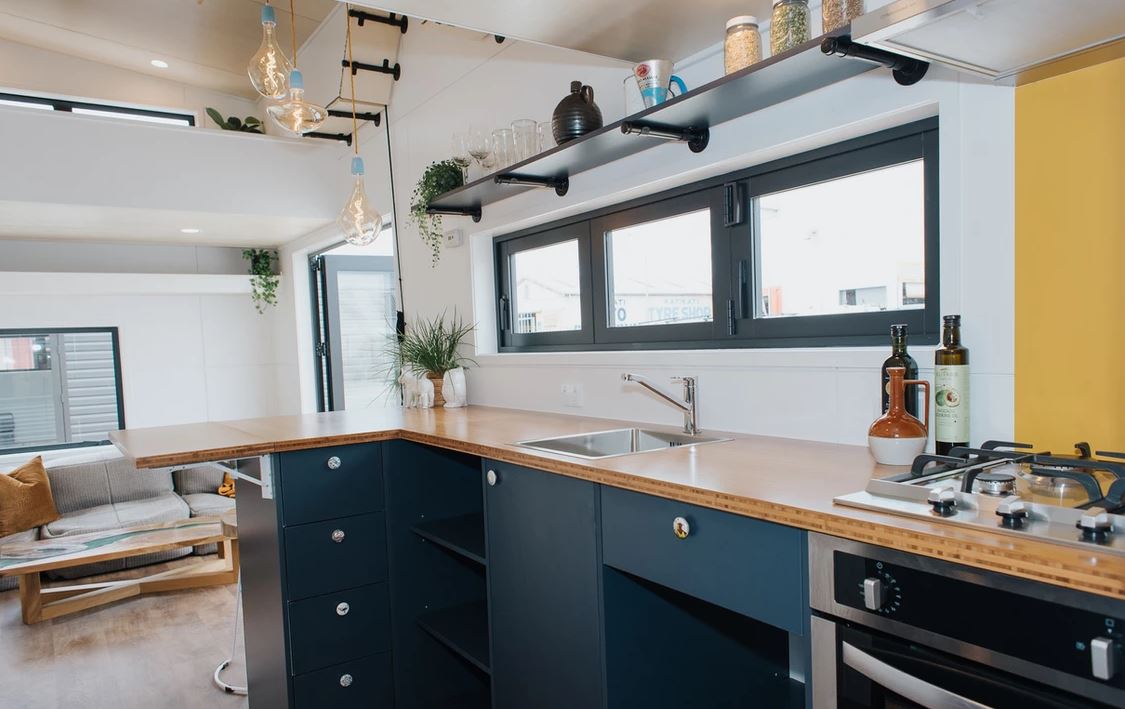 The tiny house also comes with a composting toilet.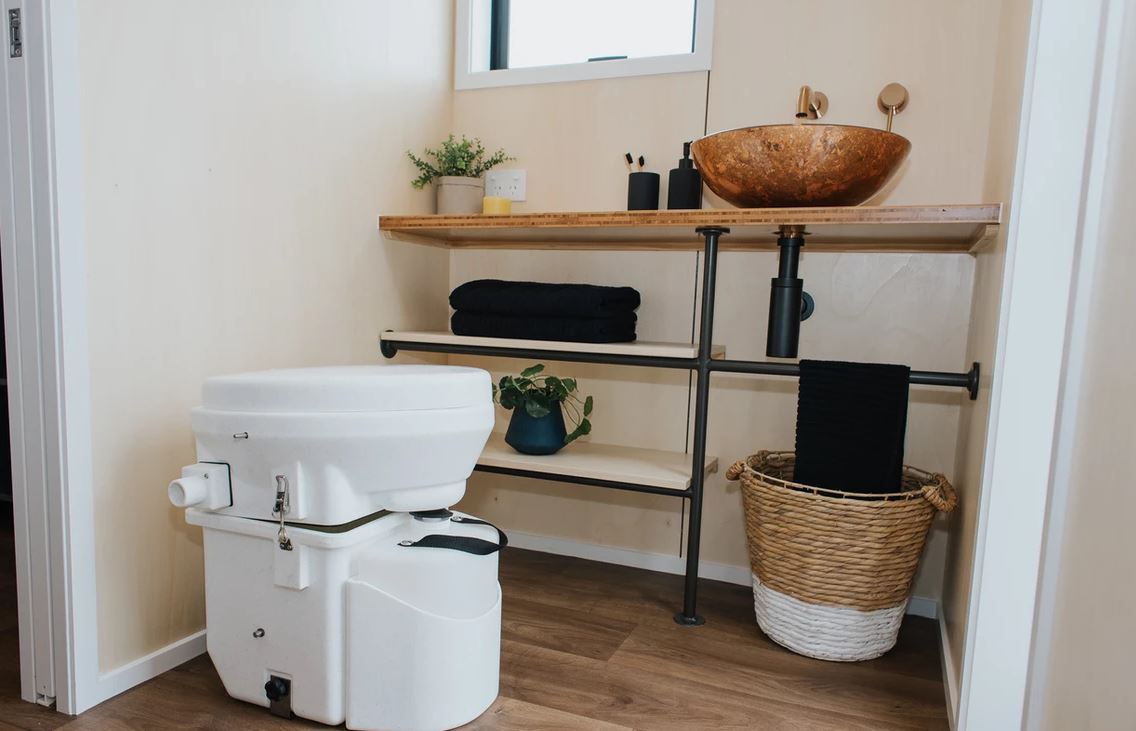 Although it is a trailer, it can be detached and installed permanently on the ground. The structure is set on a Steel frame with aluminium corrugate cladding. Double glazed aluminium windows, lightweight poplar core plywood interior linings, bamboo bench tops are some of its other features.
Price: $150,000 – $170,000 NZD or $65,000 – $75,000 NZD (You do the interior yourself).
Here are some more photos courtesy of Build Tiny.