High School acquaintances and eventual partners Adam and Chelsea recently opened their doors to Time Home Tours, for YouTube. The couple and their 3 kids have been living in a converted school bus, and they are enjoying every moment of their lives.
Their love affair with this lifestyle came about first as a result of their passion to travel. They kept traveling even after getting married and having kids, which prompted Chelsea's sister to introduce them to skoolies.
It was an idea they first dismissed, but they soon took a deep dive into the world of skoolies on Instagram, and they were sold. In fact, only days passed between them first checking out the photos on Instagram, and placing an order to purchase the bus.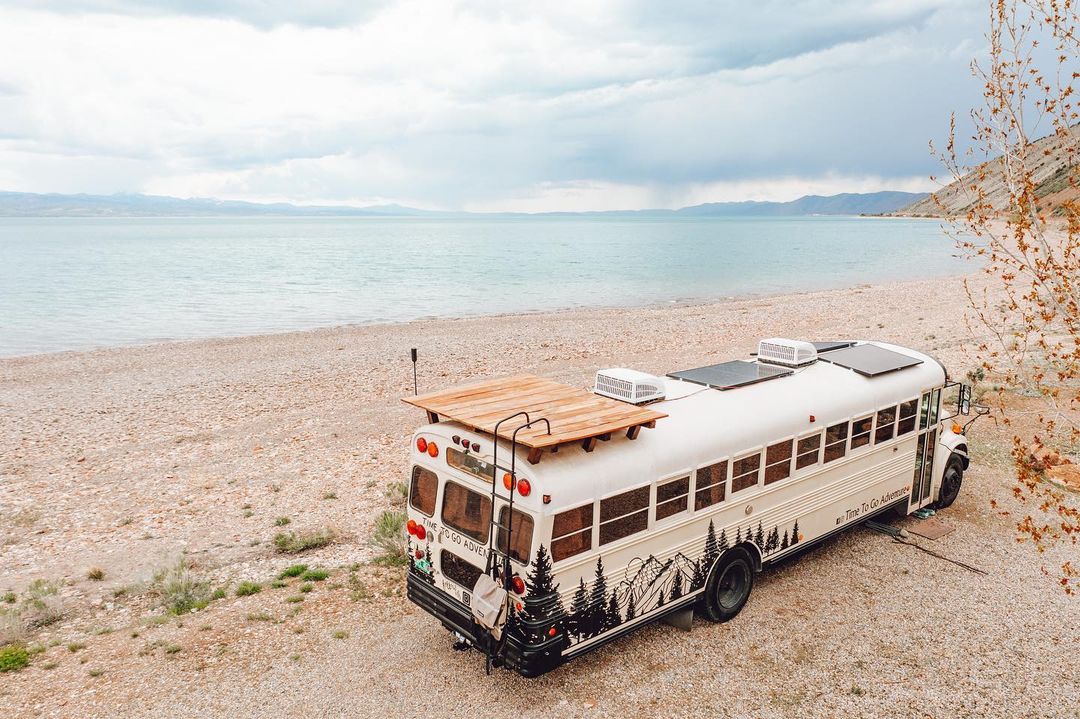 The design and build process however was not that fast, taking them another two and a half years; a far cry from the 3 months they thought it would take them. Now, their travels are much easier and they don't even have to leave home.
Final price; Under $11,000.
---
The skoolie comes with a spacious and airy living area with all the essentials and tons of storage.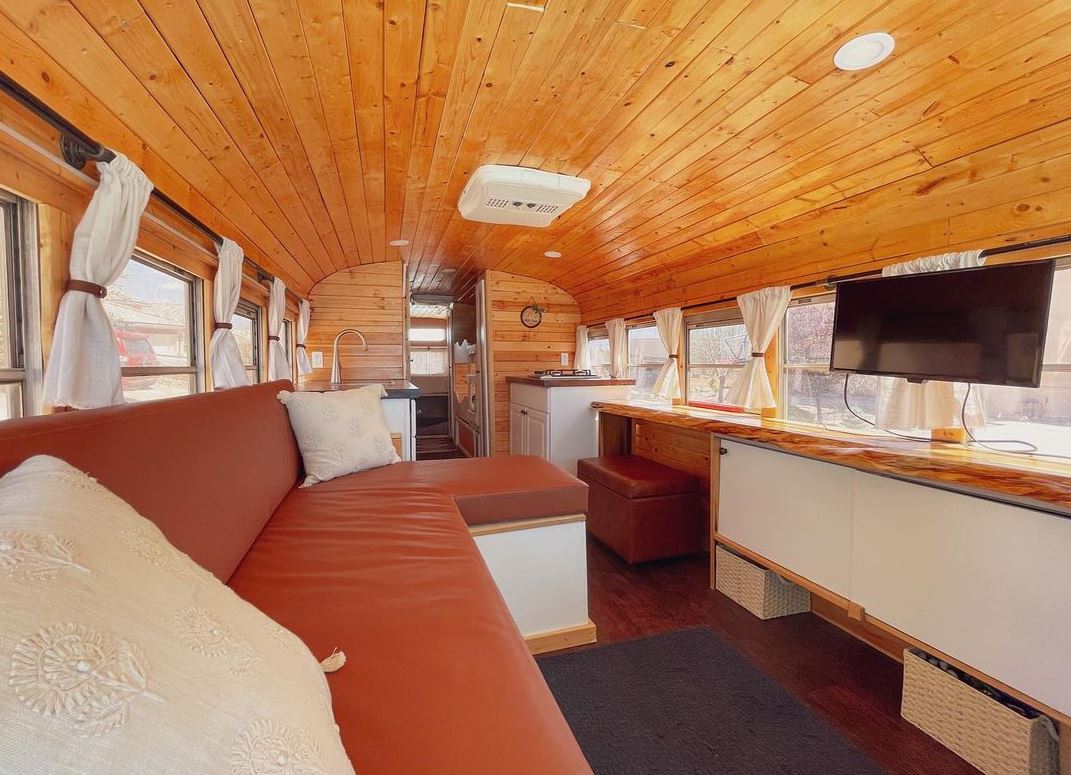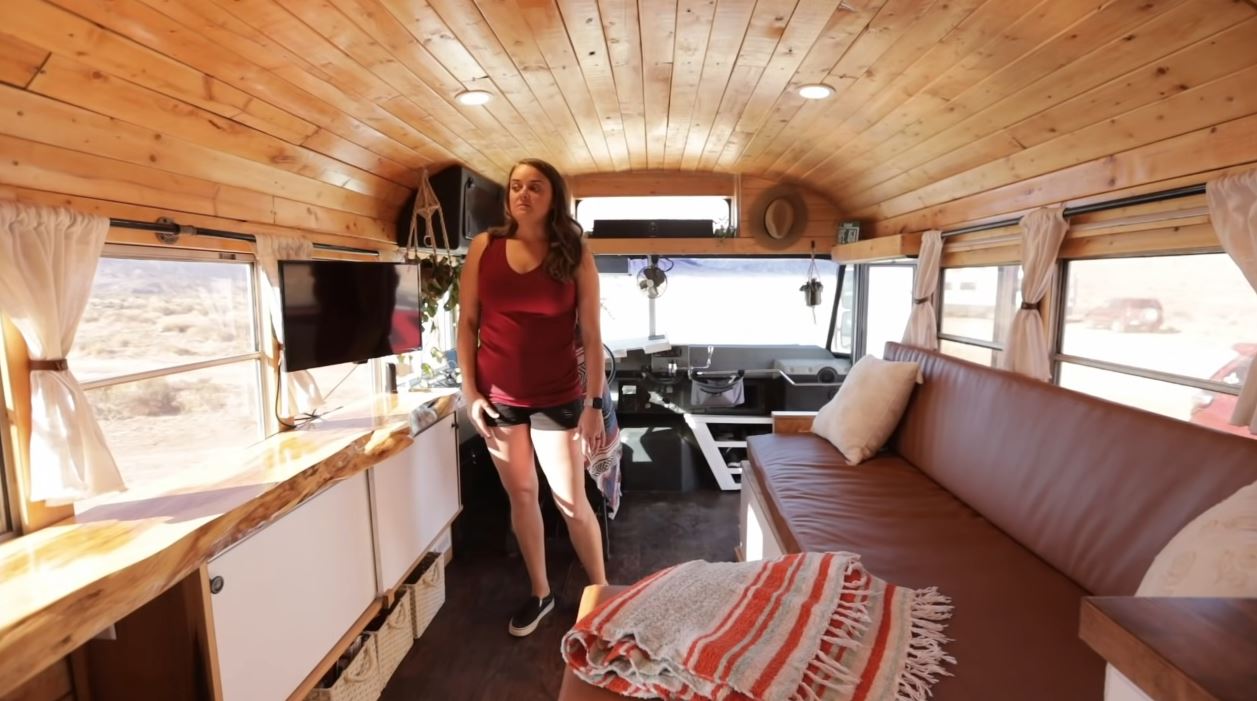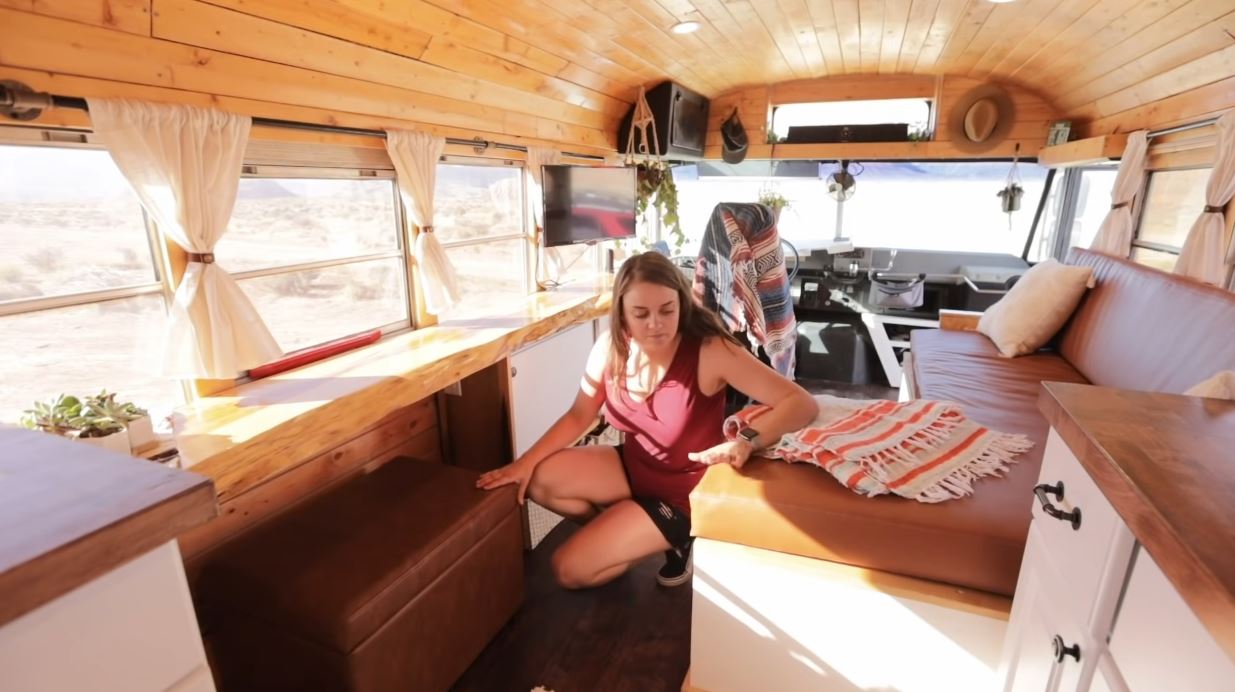 ---
The kitchen has everything you would expect, and some pretty nice decor too. They went with a full size fridge because of their children. They also came up with some creative storage solutions, including a pull-out spice rack.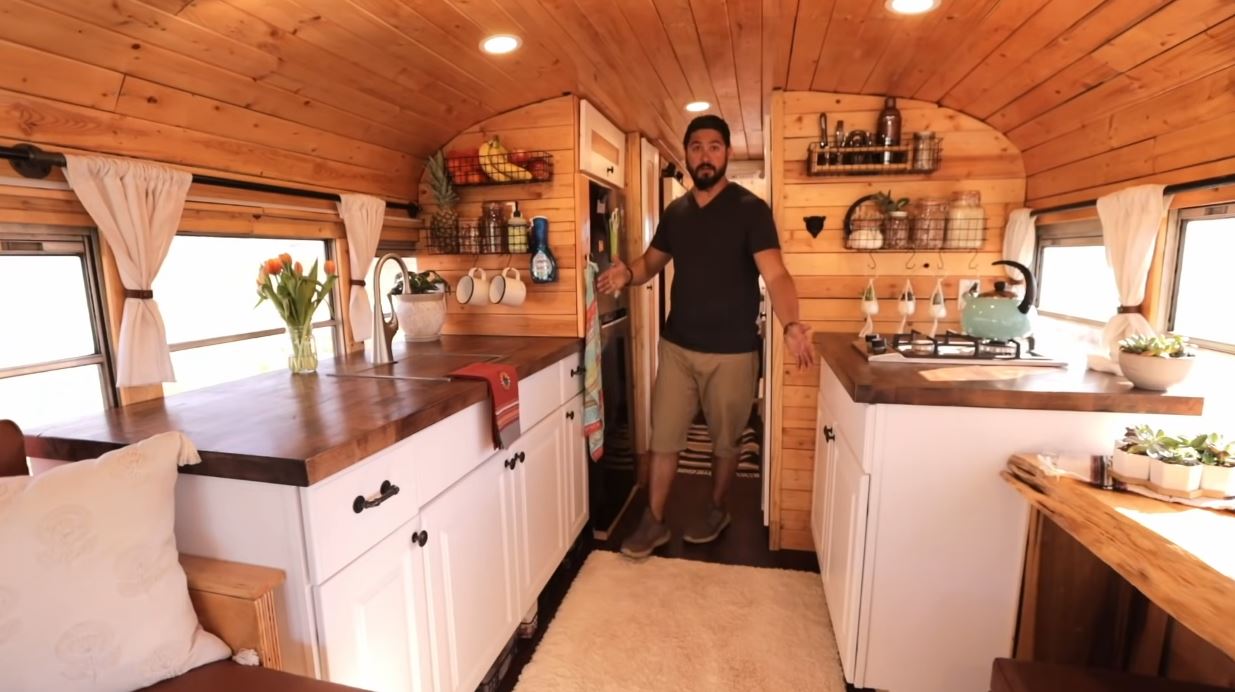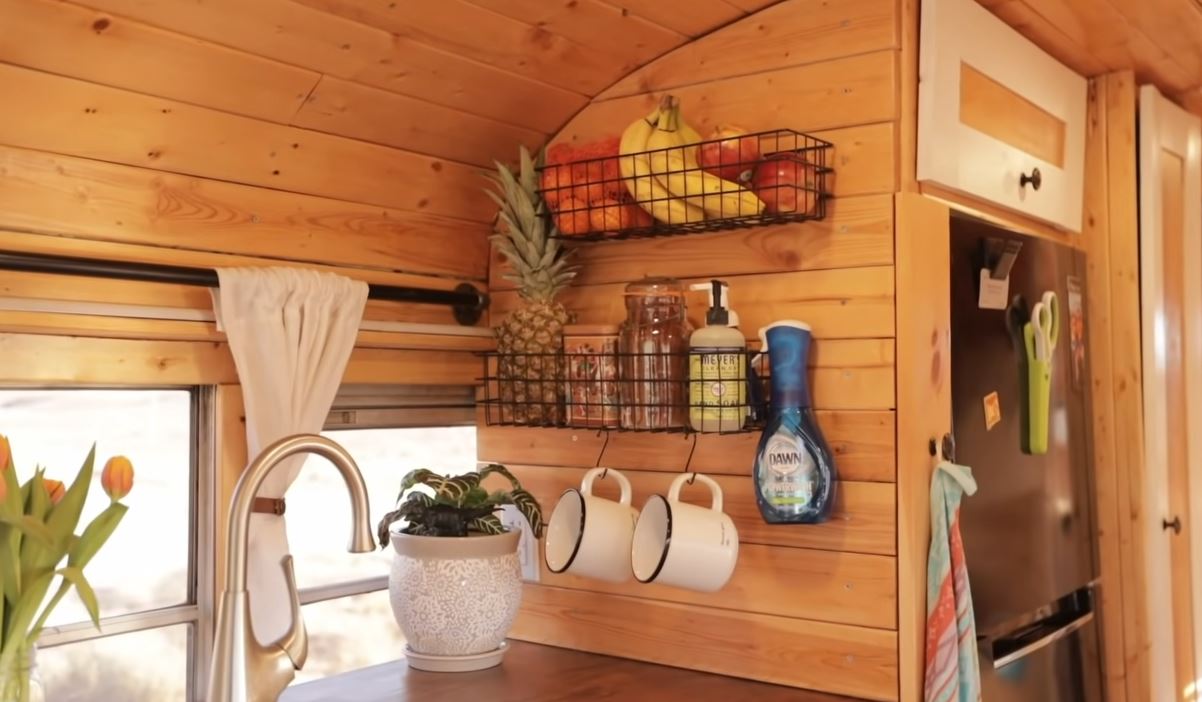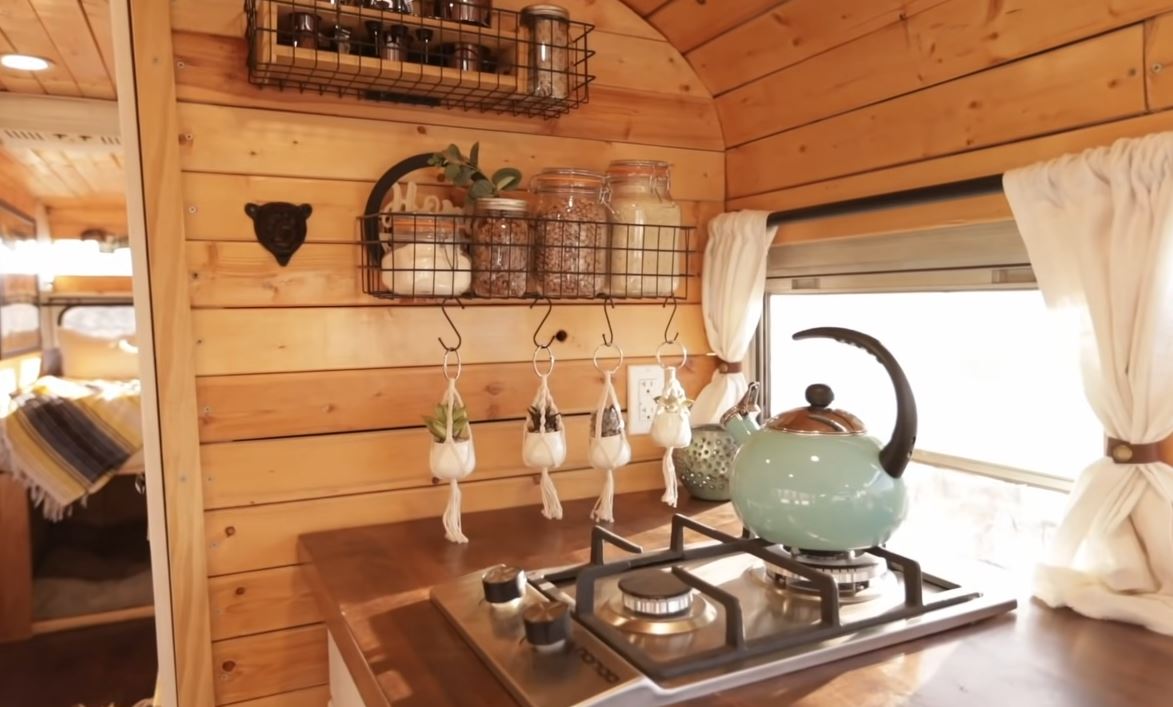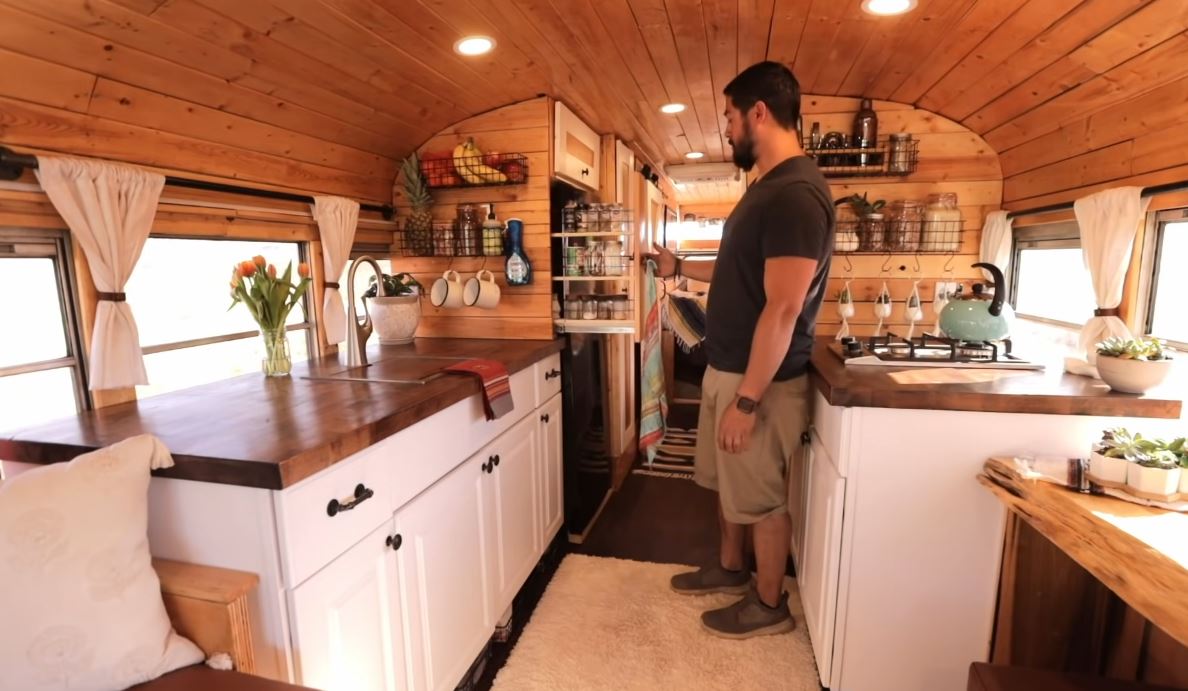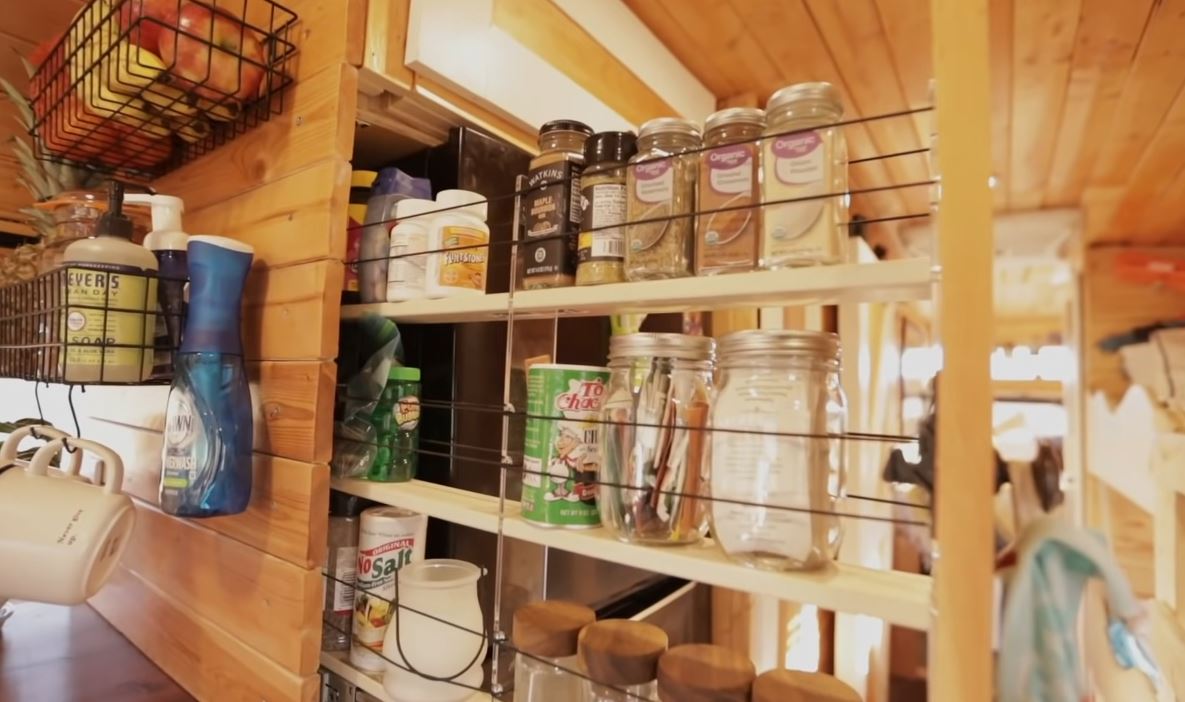 ---
The bathroom is decently sized with, a nature's head composting toilet. There's even a mini tub.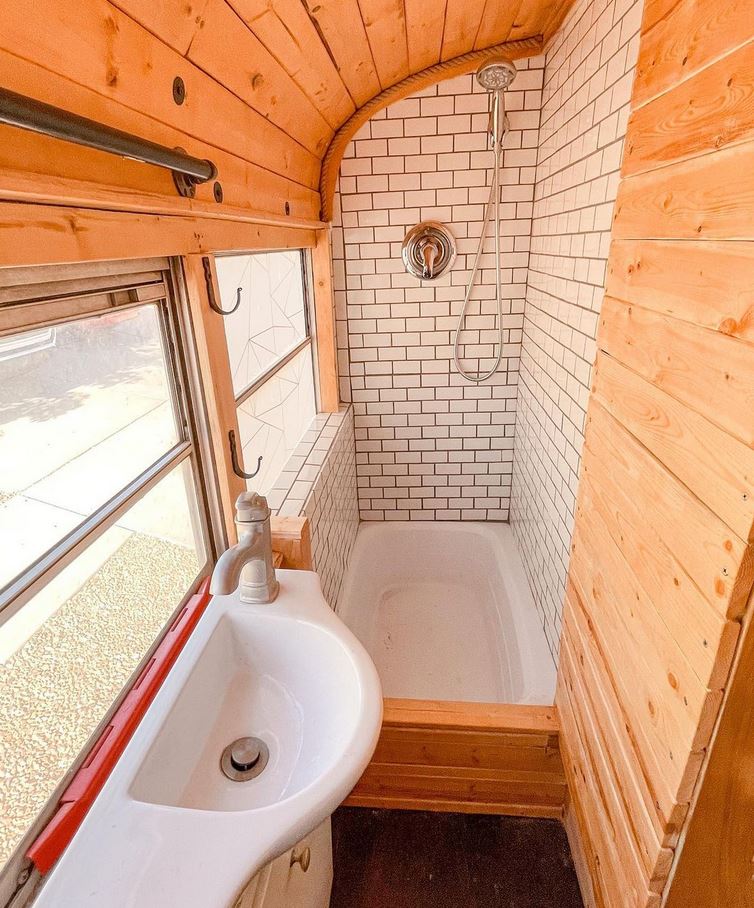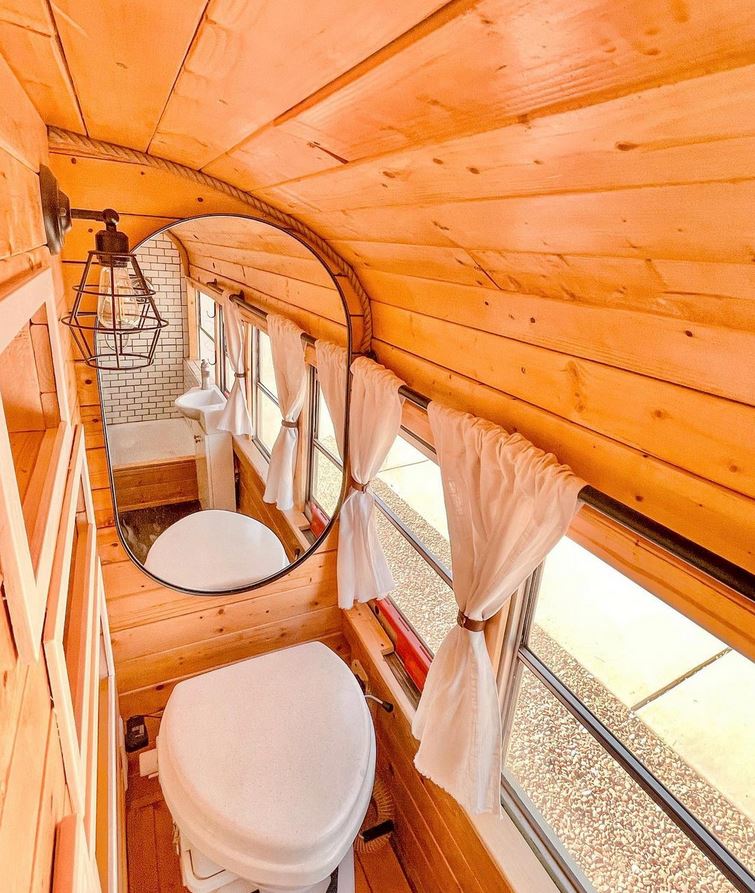 ---
The main bedroom is located at the back of the bus, and comes with a queen-sized bed. There is a dog bed underneath for their pets. There is also a fresh water tank underneath, which is accessed by splitting the bed in two.
There is also a fold-down shelf that they place a laptop for movies and entertainment. Just outside the bedroom is a storage area for all their clothes.
The kids sleep in separate bunks.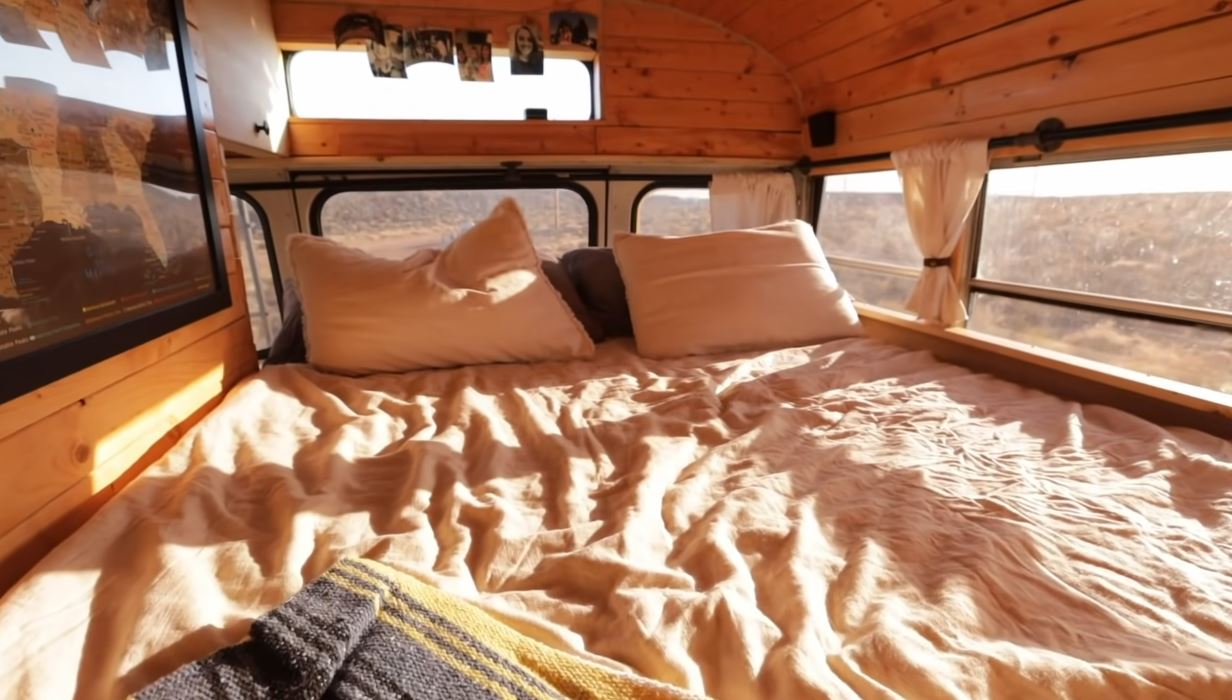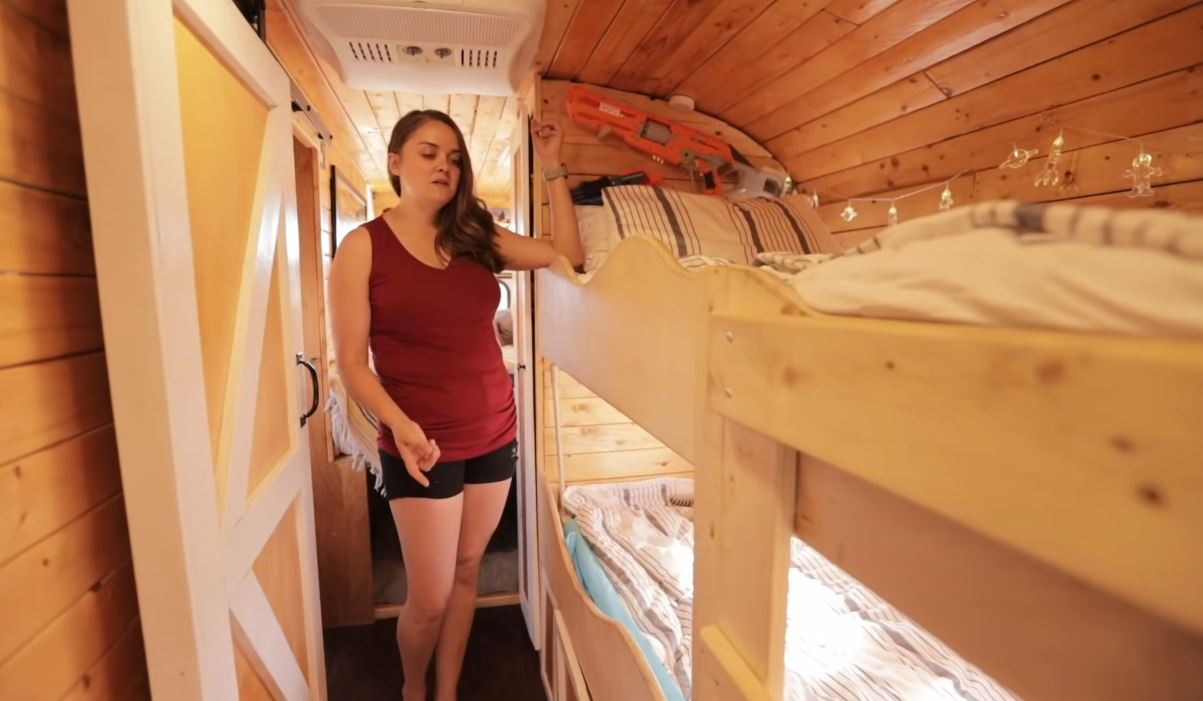 Here's the video of their house tour.
Photos courtesy of
IG/time_to_go_adventure
and
YT/Tiny Home Tours