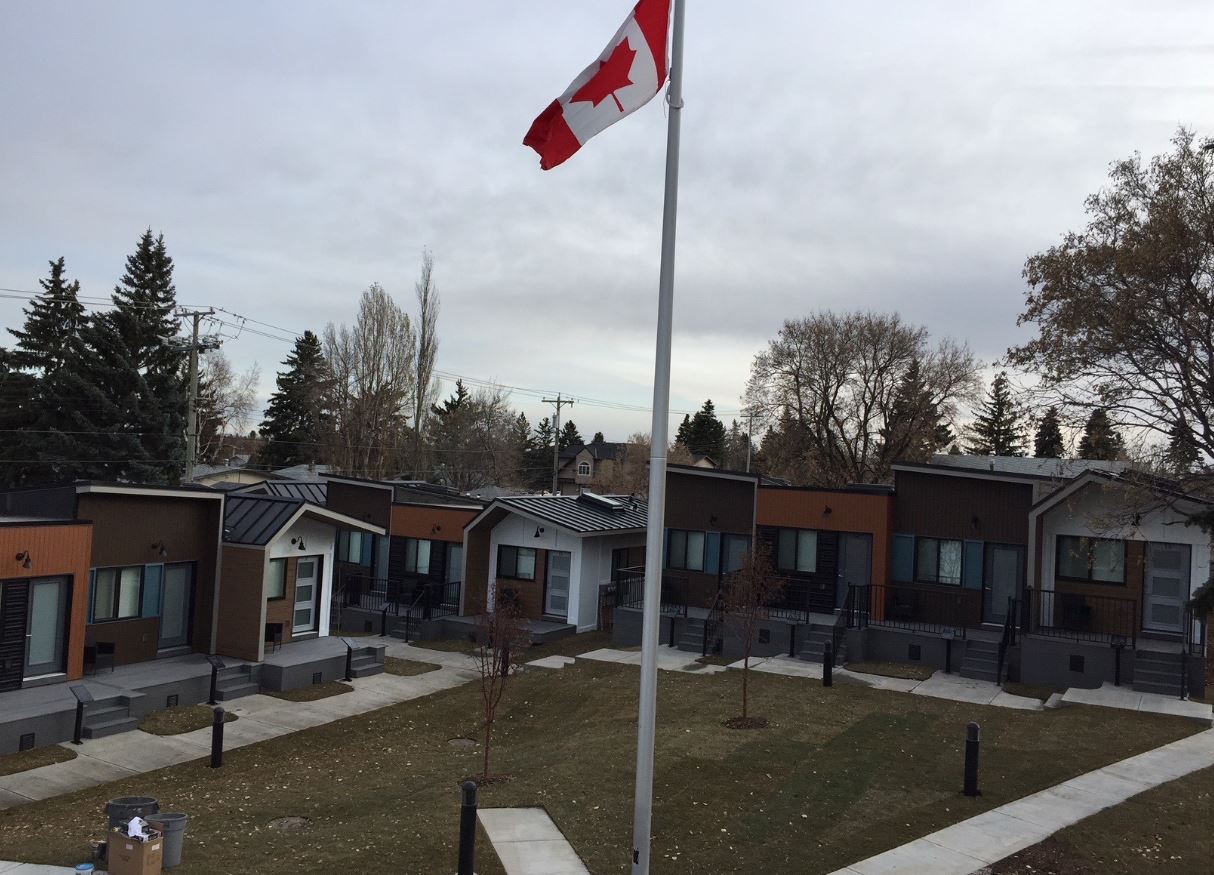 A tiny house village has recently opened in Calgary, a city in Alberta, Canada.
The village is made up of 15 tiny houses, as part of an initiative led by the Homes for Heroes Foundation. It aims to provide homes to struggling or homeless Canadian veterans.
Speaking to Business Insider, Dave Howard, the president and co-founder of the Homes for Heroes Foundation said that the project was started after a meeting with 200 veterans across the country, to understand what program they thought might do most good.
"They said, 'Look, we want to come into a program, not just a house, and get help with things we're working on'."
The project is not meant to be a permanent residence for the veterans, but rather temporary shelter as they get themselves back on their feet. However, there is no limit on how long each can stay.
"For some, it could be 14 months and for others, it could be up to three years. It really depends on their program," Howard noted.
Residents will part with a modest $600 a month, which covers rent and access to a range of resources. These include: a resource center, a counselor's office, a family suite, and community gardens.
Residents will also get full access to an offsite health and wellness center in downtown Calgary.
Read: Wisconsin Tiny House Village To Expand Housing for Homeless Veterans
For the accommodation, each tiny house spans 275 square feet. It comes with what you would expect of any home; a kitchen, a breakfast bar and workstation, a full bathroom, and a living area with a sofa and a Murphy bed.
The houses were assembled by ATCO (a Calgary-based provider of integrated housing solutions) at their warehouse and delivered to site. Tenants moved in on November 1, and all 15 units are currently occupied.
Acceptance into the program was based on whom the foundation believed will have the most success.
On top of rent and resources, the $600 rent also covers heat, water, phone, internet, and security. It is a great relief for the veterans in an area where the average rent price for a one-bedroom home is over $1,500.
This is just the first project for Home for Heroes Foundation, with a second village currently being planned in Edmonton, another city in Canada.
Now find out all you need to know when starting your own tiny house community.