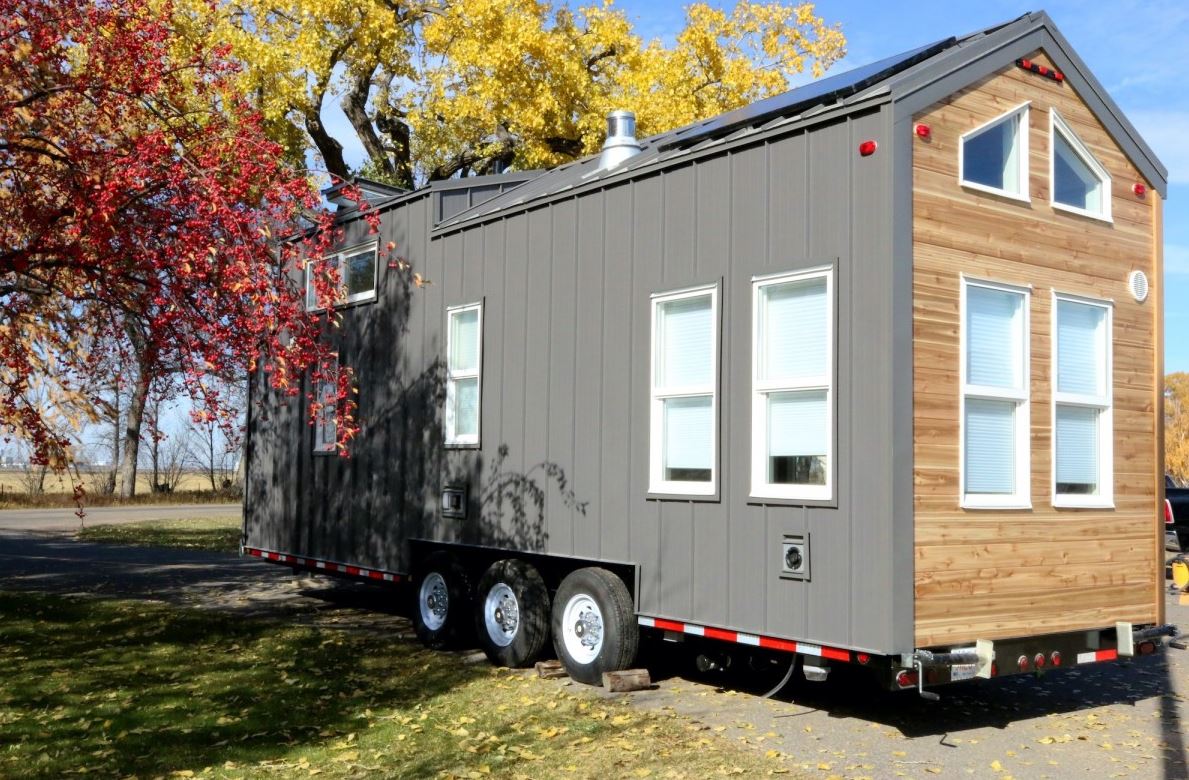 A Canadian builder has come up with a new design that promises to take you off the power grid.
Teacup Tiny Homes, a builder based out of Lethbridge, Alberta, is showing off their latest design dubbed Innisfree Anarres.
The tiny house is a standard RV hookup based on a triple-axle trailer. It has a total length of 28 ft (8.5 m), with its exterior sporting a natural wood cladding.
Unlike many tiny homes which now come fitted with solar panels, this one adds a huge panel next to the front door. It is a solar air heater acting a secondary heat source.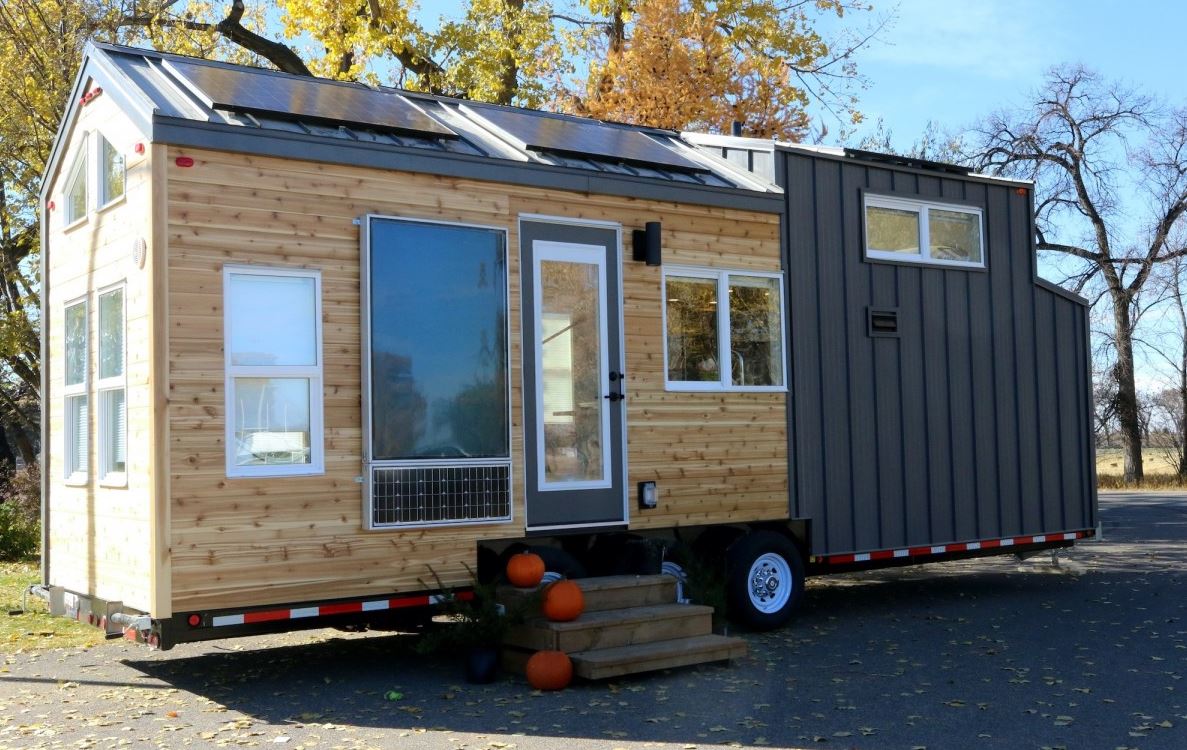 "The solar heat panel beside the front door captures and warms air in the cavity behind the panel," Teacup Tiny Homes told New Atlas. "Once the air temperature in the compartment is greater than the temperature inside the home a damper is opened and an internal fan pushes the warm air into the home. The fan is powered by the small solar panel at the bottom of the panel."
The house measures 348 sq ft (32 sq m), and comes with typical ammenities. The main living space comes with a sofa. The nearby kitchen has a sink, microwave, two-burner induction stove, a fridge/freezer, and a breakfast bar.
Next to the kitchen is the bathroom featuring shower, toilet, sink, washing machine and storage.
There are two loft bedrooms with one reached by removable ladder.
The Innisfree Anarres costs CAD135,000 (about US$105,000).
Here are some more pictures of the Canadian tiny house.