It is the nature of a good entrepreneur to take advantage of emerging trends. Right now in the real estate world, tiny houses are all the rave.
According to home market trends, the tiny home sector is expected to see some of the highest growth this decade. A recent report by market research firm Technavio showed that the global tiny homes market is set to grow by USD 3.33 billion, between 2021 and 2025.
More than half of this growth will happen in North America.
The report reveals that demand for both mobile tiny homes and stationary ones will continue to grow, late into the decade.
This presents a great opportunity in the fields of building and construction, realtors, vacation hosts etc.
Let's look at a few ways you can monetize your tiny home.
6 ways you can make money from tiny homes
You can make money with tiny homes by:
1. Starting an tiny house building business
2. Selling tiny house design plans
3. Opening up your tiny house for short-term rentals like Airbnb
4. Having your tiny home as a monthly rental
5. Flipping tiny houses
6. Become a brand influencer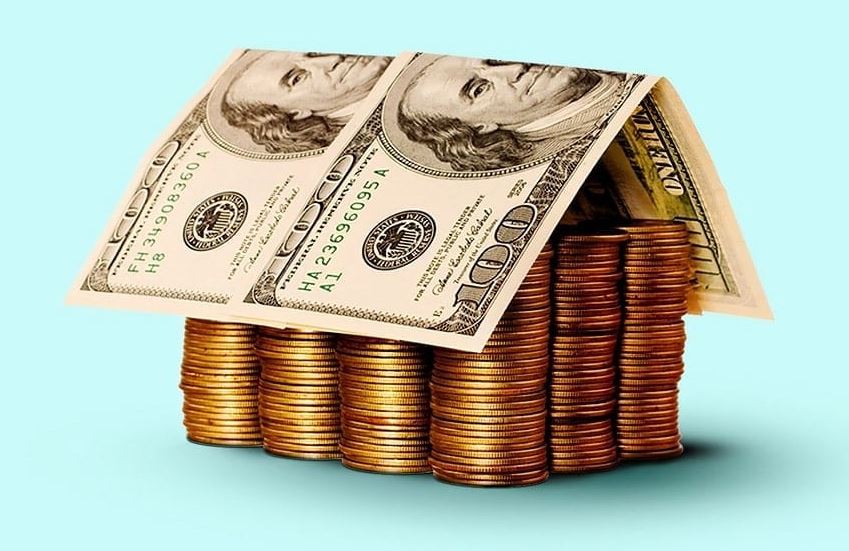 ---
1. Tiny home building business
To meet the demand for tiny homes, more builders will have to come on board. We've heard many stories of people who transformed their tiny living passion into viable businesses, by founding their own companies to make the houses.
As it stands today, the builders available cannot satisfy the market demands. A good example is Boxabl, the new tiny home manufacturer that got the endorsement of Elon Musk. After word got out that the world's second richest man lived in one of their units, Boxabl received over 100,000 pre-orders.
If each of these converted into a full order, the company would need 28 years to roll them out of the assembly line. They find themselves in a no-win situation.
Their tiny houses roll out of the factory ready to install in a matter of hours, with all furniture and appliances already in place. It is incredible how the house unfolds to become a complete living area. And as a nod to this ingenuity, the US military was their first client, bagging a $10 million order.
Boxabl might be the first, but they have proved that there is a market for fast-to-assemble, factory made tiny houses. It is just a matter of time before another entrepreneur enters this space.
Another option would be designing and cutting the parts, then shipping them out ready to install (IKEA style) to people who love doing it themselves.
But even without the high-tech factory production, there is still room for many more players using traditional building methods.
2. Selling tiny house plans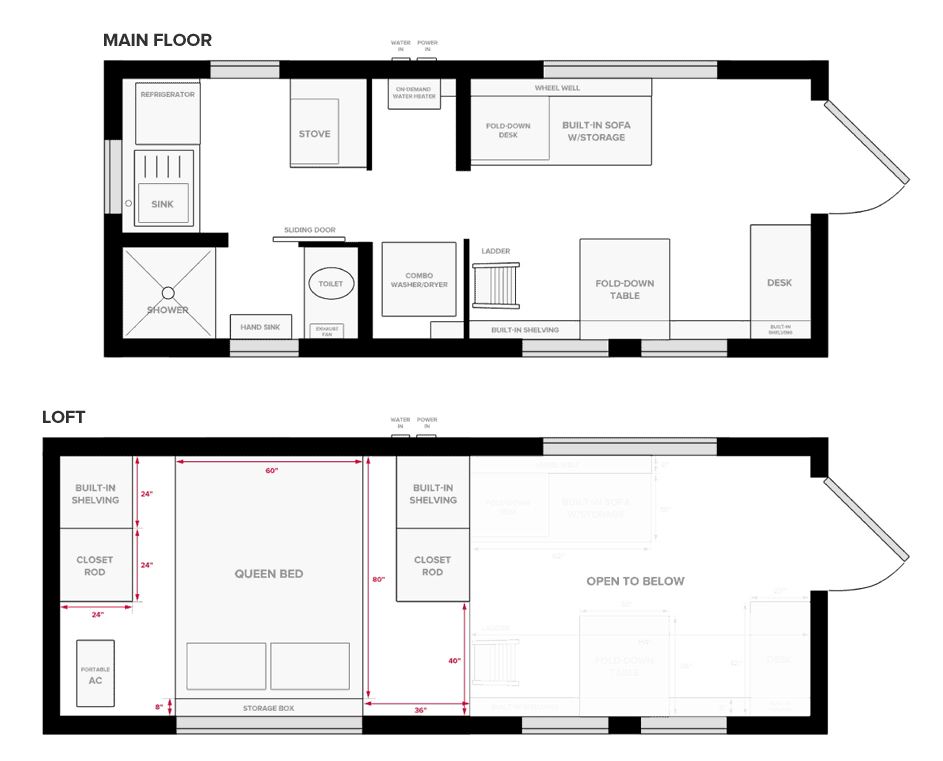 Another business opportunity related to the construction of tiny homes, but without dipping all fingers, is the design of the houses.
Selling tiny house plans (or any other house plans for that matter), floor plan designs and blueprints on the internet has gained pace in recent years. It is an incredibly lucrative business, owing to the fact that house plans are a generally quite expensive digital product.
Even though a generic tiny house plan will cost you several hundred dollars, or even over a thousand dollars, it is still a small figure compared to contracting an architect to design one for you.
As the person selling the plan, there is no limitations on the number of times you can sell it, and often, it's just a matter of creating it and leaving it online forever to keep printing money.
And the good news is you don't even have to develop your own platform. There already exists sites that can publish and market your plan, then share the profits with you.
3. Tiny home as an Airbnb business
Tiny home Airbnbs are the current big thing. We don't even have to look far to get the data, because Airbnb themselves released the report.
According to them, Tiny homes and related searches such as houseboats, huts and yurts, so an average of 1221% increase in interest in the past year. That was the largest increase of any category, and when you think about it, it makes a lot of sense.
Nowadays, most travel is for the experience, and nothing beats a cute tiny home in a secluded forest clearing. People are interested in trying out what they don't have back home.
By investing in an Airbnb tiny home, you get guaranteed more bookings, better rates and a higher return on investment (ROI).
4. Tiny homes for monthly rentals
Purchasing or building tiny homes to collect monthly rent is also a great way to earn a tidy sum. Many communities across the US lack affordable housing, and in fact, local authorities across the country are themselves building tiny home communities to alleviate the situation.
You can get ahead of the situation by doing the same yourself. You don't need to build 50 houses at once. A single unit in your backyard, in areas where local zoning regulations allow, will suffice.
Depending on which state, the rental income from a single tiny house unit can range from about $300 to even over $1000. When you factor in the amount spent building or purchasing the unit, you will find that the return on investment is way higher than regular houses.
5. Flipping tiny homes
If you have the time and the drive, flipping tiny homes can be a very lucrative endeavor. If you have the skills to do most of the design and building yourself, you'll attain even better returns.
A typical tiny home flip involves buying land, building a tiny house and selling it to make a profit.
You can skip the land buying and building part by identifying tiny homes for sale, buying them and sprucing them up, then selling them at a profit.
Well motivated people can flip several tiny homes a year, with this not being their full time job.
6. Become a YouTuber/Influencer
When you think of real estate YouTubers, you probably think of the big names showcasing million dollar apartments and mansions in New York and Los Angeles.
However, you would be surprised to learn that some YouTubers who only cover tiny houses have way more subscribers and views than the household names. The tiny home online community may not be very large, but it is a passionate one.
If you have the screen presence, this is a lucrative career option you should consider.
Bloggers and influencers living in tiny homes also make big bucks through brand sponsorships and other monetization methods.
Now read: 6 Reasons to Downsize into a Tiny House, as Told by People Who Did