If you're invested in the tiny house movement, you've definitely come across Bryce Langston.
He's one of the biggest names in the space, touring hundreds of tiny homes around the world and interviewing their owners.
Bryce started his YouTube channel, 'Living Big in a Tiny House', back in 2013, and it has since grown to over 4 million subscribers.
The New Zealand national has built a massive audience in his home country, as well as Australia, North America and Europe.
As of this writing, the channel has accumulated over 730 million views across just under 380 videos. This makes it one of the biggest New Zealand YouTube channels, not just in the tiny living space, but across all interests.
Although Bryce was not the first to cover tiny homes as a career, he has certainly become one of the most successful in the space.
Millions across the world know the face behind the name, but few know the man himself.
In this article, we'll look at aspects of his life you may not know, and how he got his start.
Bryce Langston Biography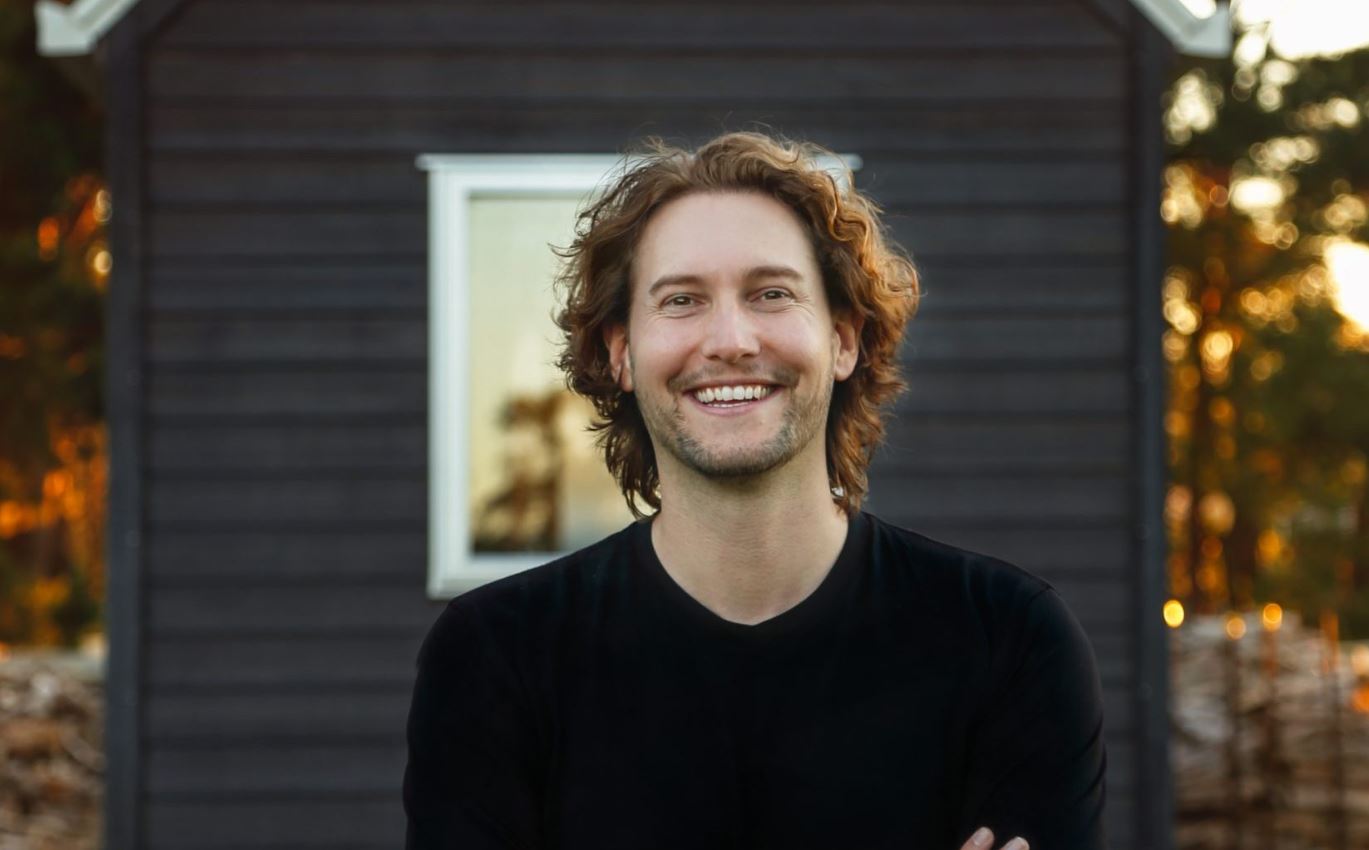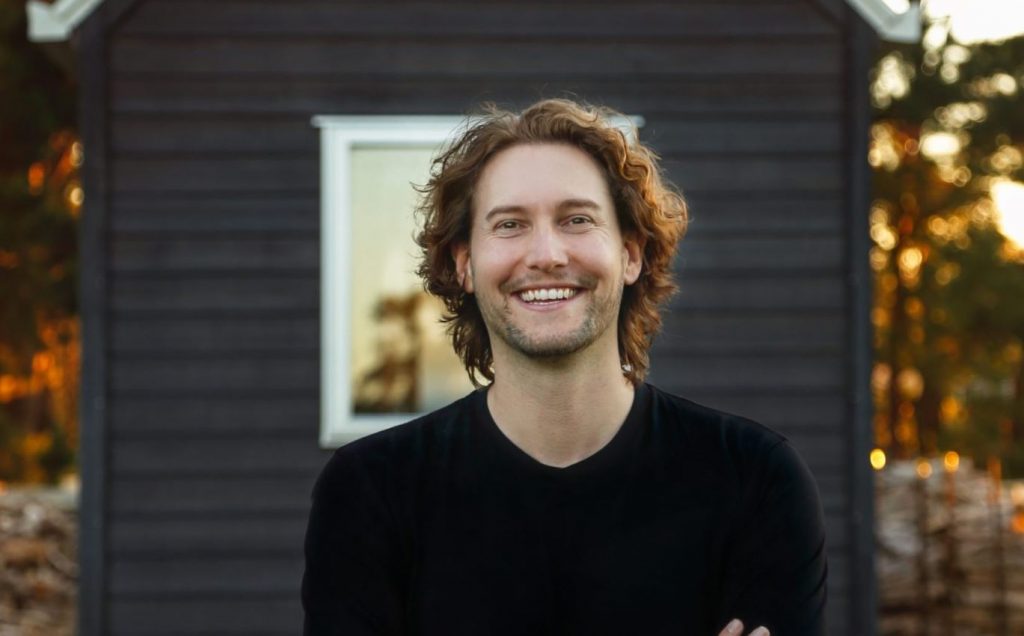 | | |
| --- | --- |
| Name: Bryce Langston | Occupation: YouTuber, Actor, Author, Musician |
| Birth Date: 1981 | Marital Status: Wife – Rasa Pescud |
| Birth Place: New Zealand | Nationality: New Zealand |
Bryce Langston Early Life
Bryce Langston was born in 1981 in New Zealand. He grew up in a middle class family, developing a keen interest in architecture, design, and environmental consciousness from very early on.
His childhood home was a McMansion in Auckland's North Shore.
Another of his early interests was acting and storytelling, and he so happened to be very talented in this space, pursuing it in high school through filmmaking and drama clubs.
Bryce Langston Acting Career
Before he was big in the tiny living space, Bryce Langston seriously pursued an acting career – his other passion.
He played a gladiator in one of the most popular TV shows of all time – Spartacus.
Bryce played Pompey's messenger to inform Crassus and Julius Caesar about a meeting with Pompey. 
His 6'4 stature certainly came in handy in him getting that role.
Per IMDB, he's also appeared in 1 other productions: Kiss Me Deadly – a 2008 TV movie. However, it's possible that he has appeared in other unlisted shows, going by a podcast interview he gave in 2022.
You can watch it here.
Bryce Langston Marriage and Personal Life
Not a lot is publicly known about Bryce's personal life, including siblings. However, his marital life is a different story.
Bryce Langston is married to Rasa Pescud. She is a New Zealand based, self taught videographer, photographer.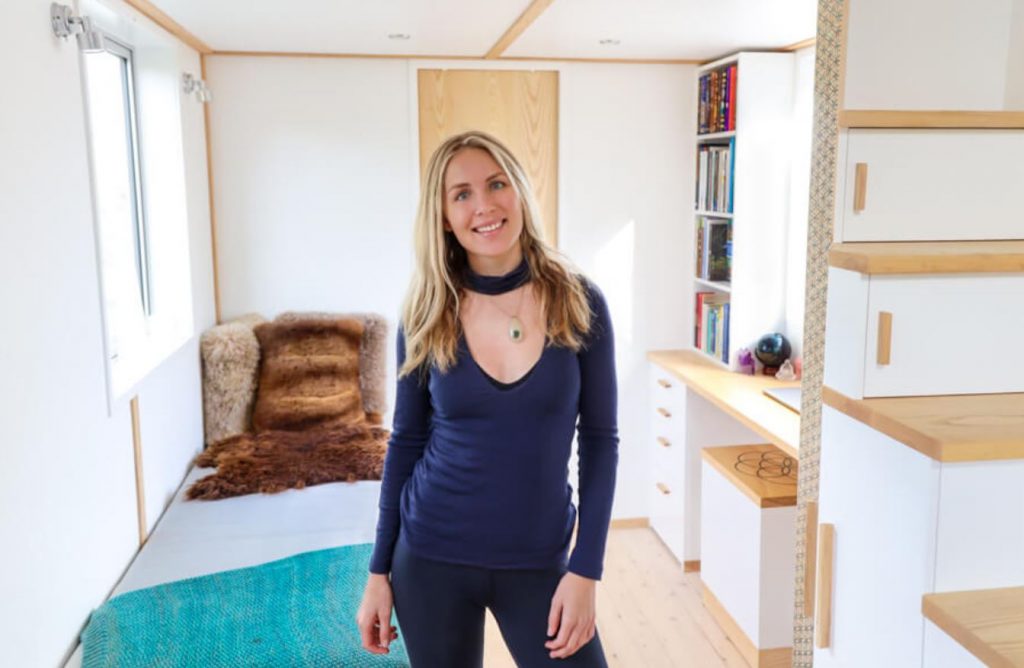 Pescud is involved in the production of 'Living Big in a Tiny House', filming and editing it, as well as assisting in other production matters.
Rasa Pescud is also a model, and was a contestant at the Miss World New Zealand in 2013.
At that time, she was a caregiver at the Auckland Spinal Rehabilitation Unit.
Today, she is believed to be involved full time with their YouTube channel.
Ms Pescud and Mr. Langston met around 2015. She was Pilates instructor at that time and had never operated a camera before.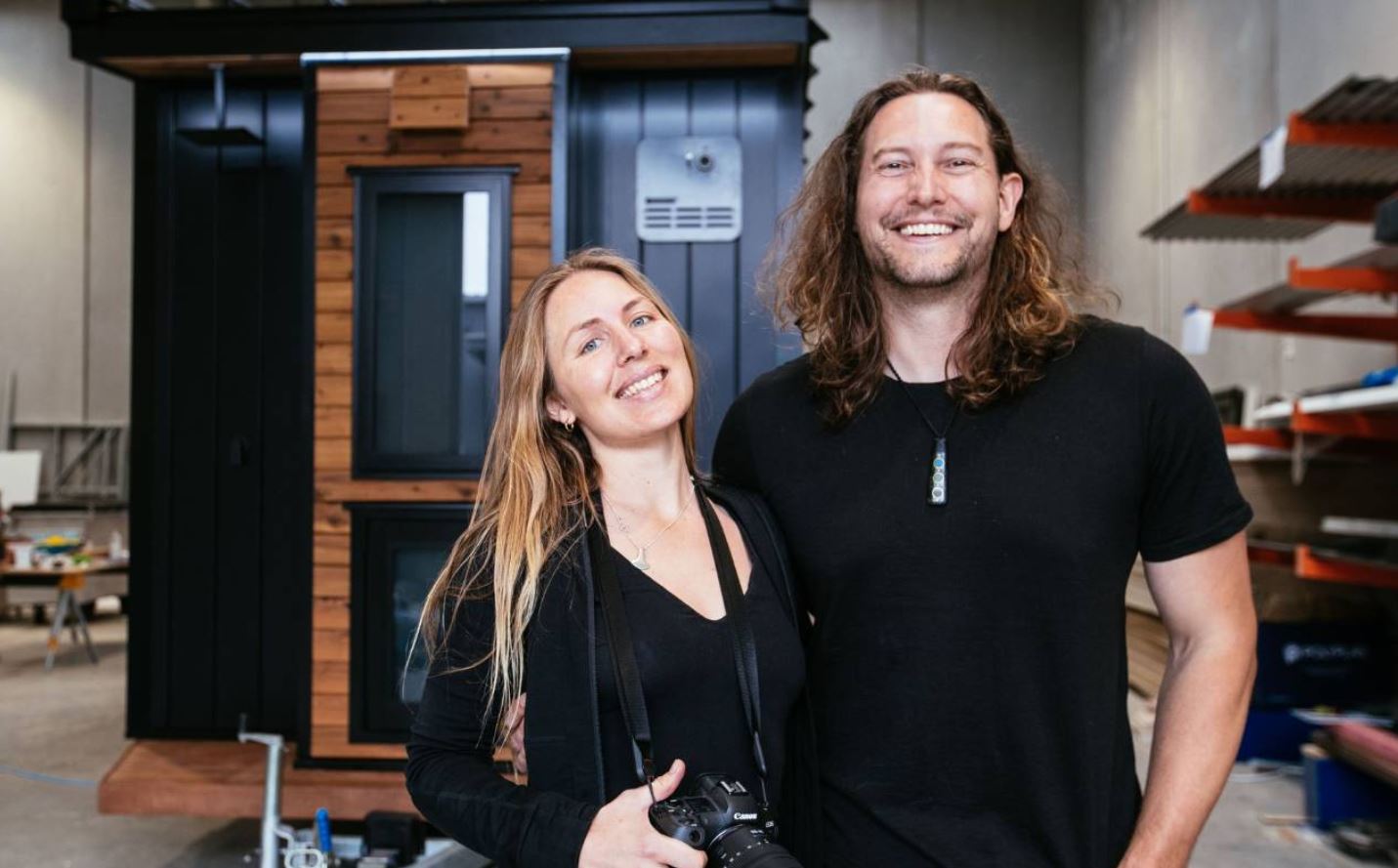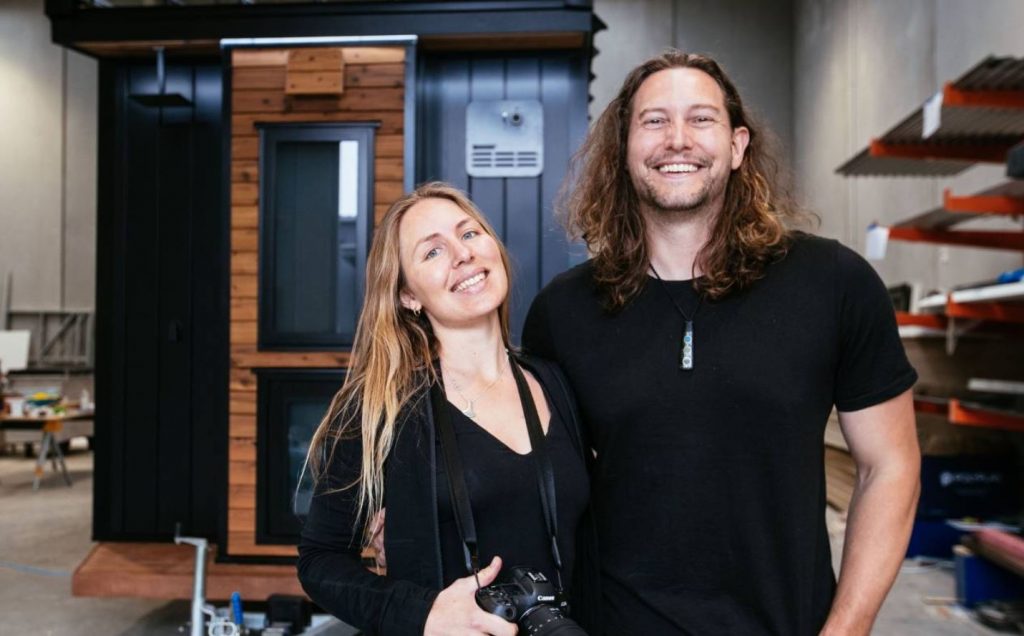 Pescud started working with Langston around this time, when the regular camera operator could not accompany him for a shoot in New Zealand's South Island.
Since then, she has grown in that role, and from Langston's own admission, she is now much better than him at the task.
While the two have been together ever since, it's unclear whether there has been any nuptials. Neither of them has posted wedding pictures.
In this video, Pescud narrates how it all got started.
Bryce Langston YouTube Career
As previously mentioned, Bryce Langston's interest in sustainable living started from a very young age.
In the early 2010s, Bryce decided to build his own tiny house, film the process and post the videos on YouTube.
His growth was organic, and pretty soon strangers were reaching out to him with compliments and suggestions, including offers for him to tour their properties.
He was inspired to start touring and filming tiny houses by the British TV show 'Grand Designs'. A show that talked about the entire building process, including the materials, construction, design techniques and more.
In a matter of months, he would be touring tiny houses all over New Zealand.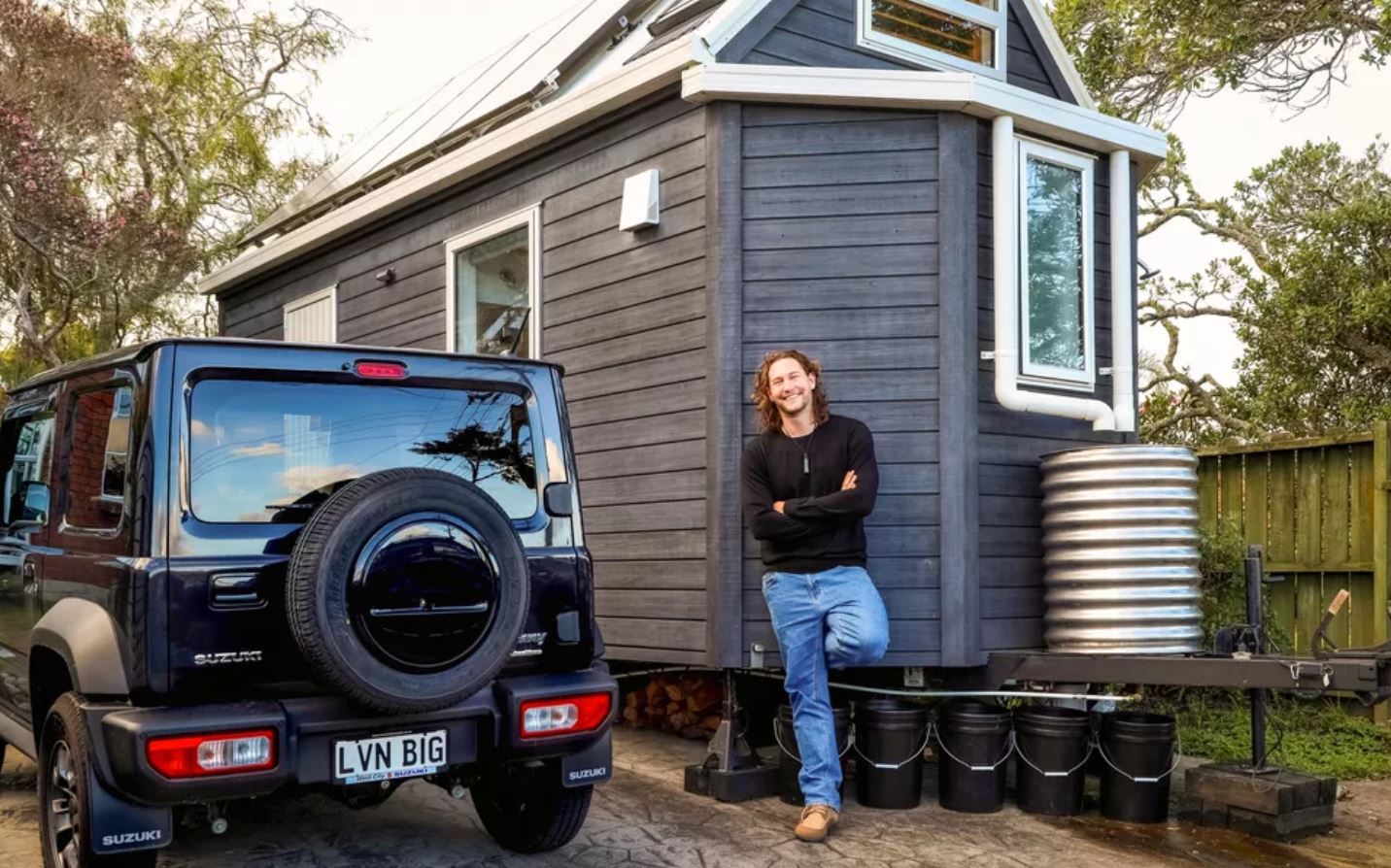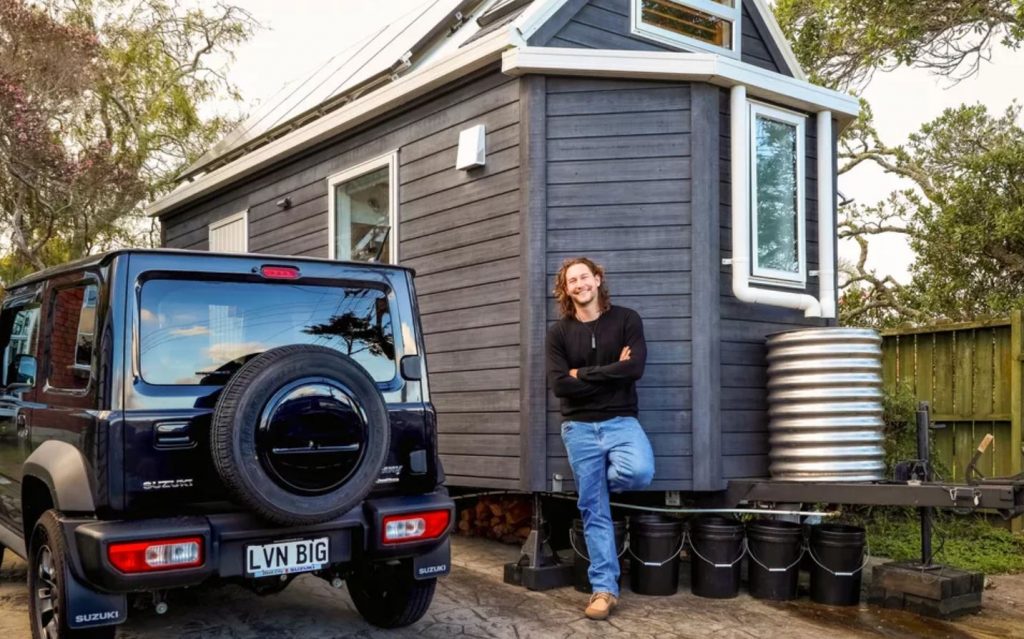 The show gained traction and recognition very early on, and soon Google invited him to represent New Zealand in an adventure race in Japan.
While in Japan, Bryce took advantage and sought tiny home owners in the country, and these became his first tours and videos outside his home country.
Since then, he has toured tiny houses in North America, Australia and Europe.
'Living Big in a Tiny House' is now his full time job, and the channel is the biggest tiny house focused YouTube channel.
The channel is also one of the biggest interest drivers in the tiny living movement.
Also read: 12 Tips on How To Declutter Your Tiny House Bathroom
Does Bryce Langston Live in a Tiny House?
As one of the biggest names in the movement, you'll be pleased to know that Bryce Langston does in fact own and live in a tiny house. Of course when he's not traveling, and he does that a lot.
In his early videos, Bryce documented his own build, taking his viewers through the entire process.
Here's one of those videos.