Designed by Austin-based Kim Lewis, this beautiful tiny house has been baptized 'mid-century meets boho'.
It is built as a way to connect with nature right on your doorstep.
Inspired by childhood memories and a deep belief in the power of the great outdoors, Kim embarked on a tiny house design journey that redefines the concept of home, blurring the lines between inside and out.
What she came up with was a 350-square-foot tiny home which has been featured on 'Tiny House Nation'.
It is built using two trailers, put together in an L shape, leaving space for a spacious deck. The tiny house is mostly white with black accents, but plays around with bright colors embracing the boho decor style.
It features large windows including a glass sliding door, ensuring lots of natural light get through.
Check it out.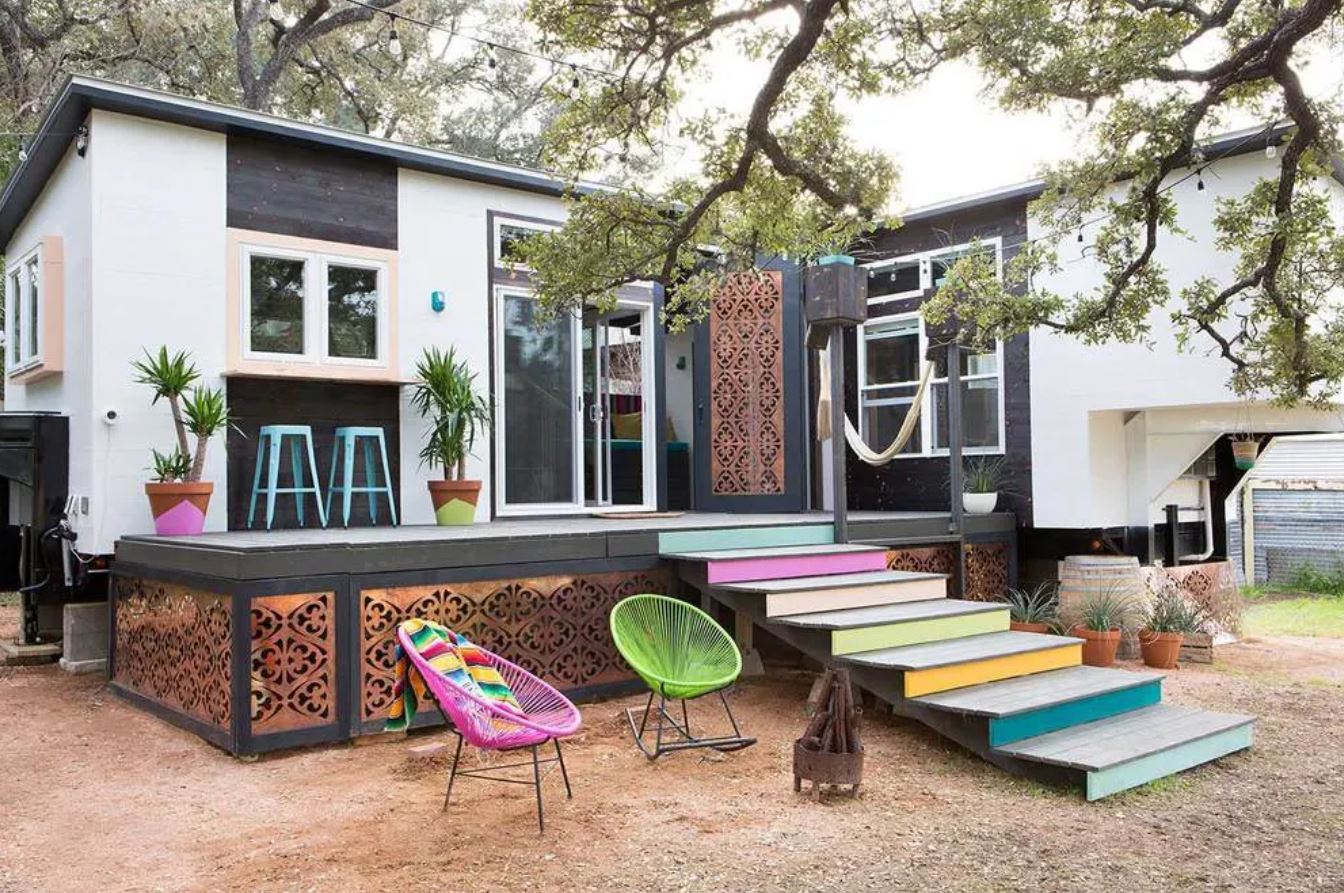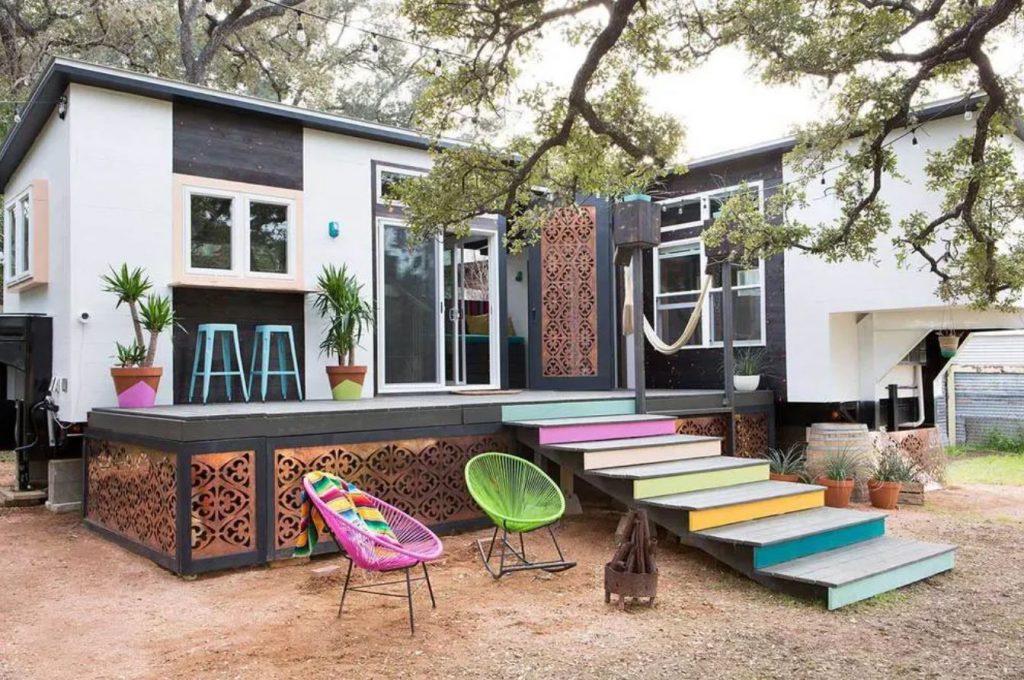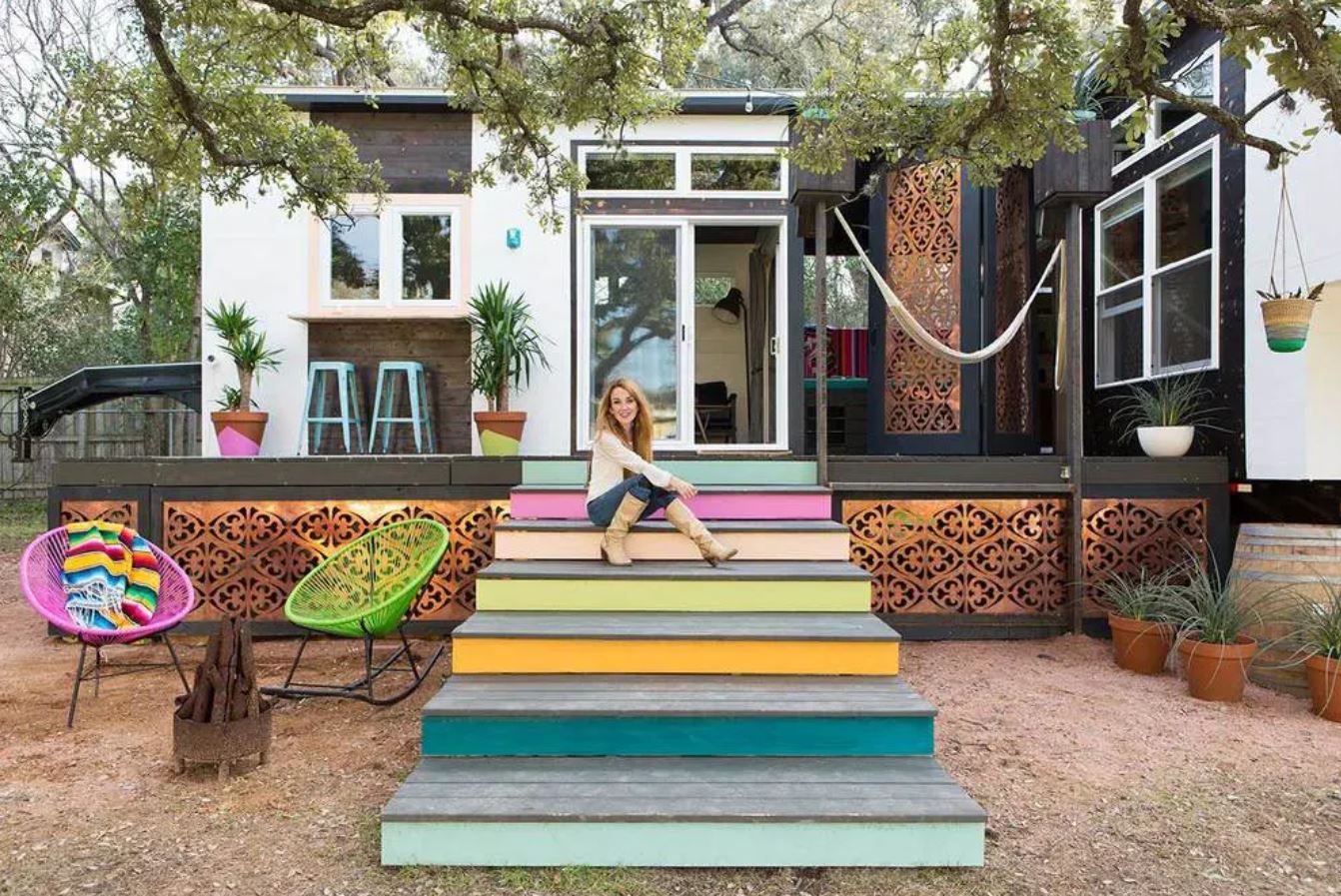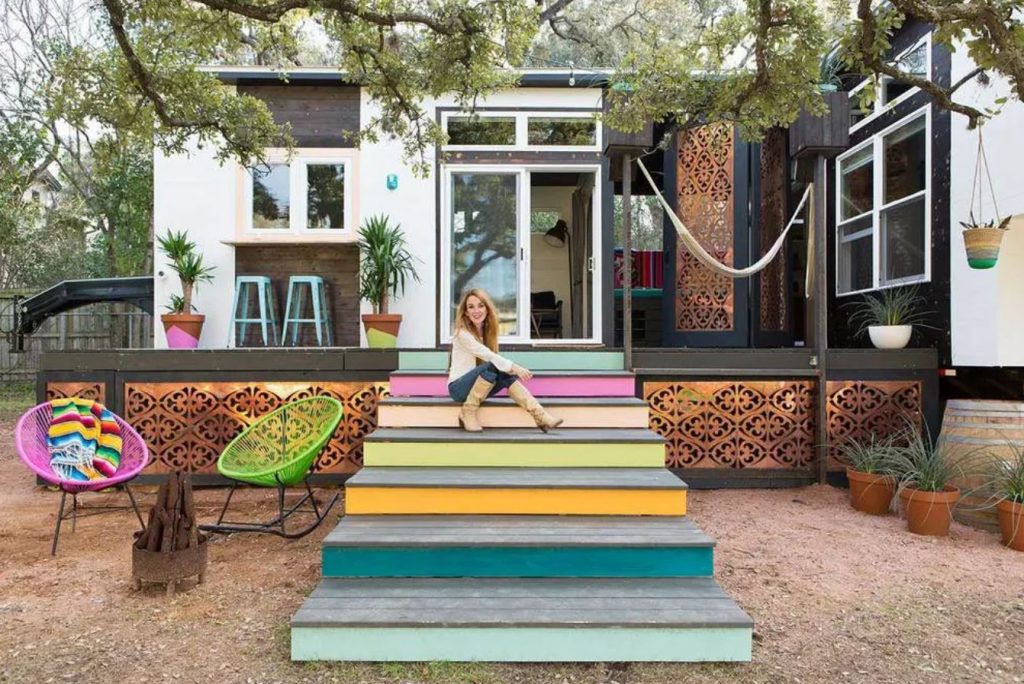 The living room is stylishly set up and furnished, with enough space for a large sofa and coffee table.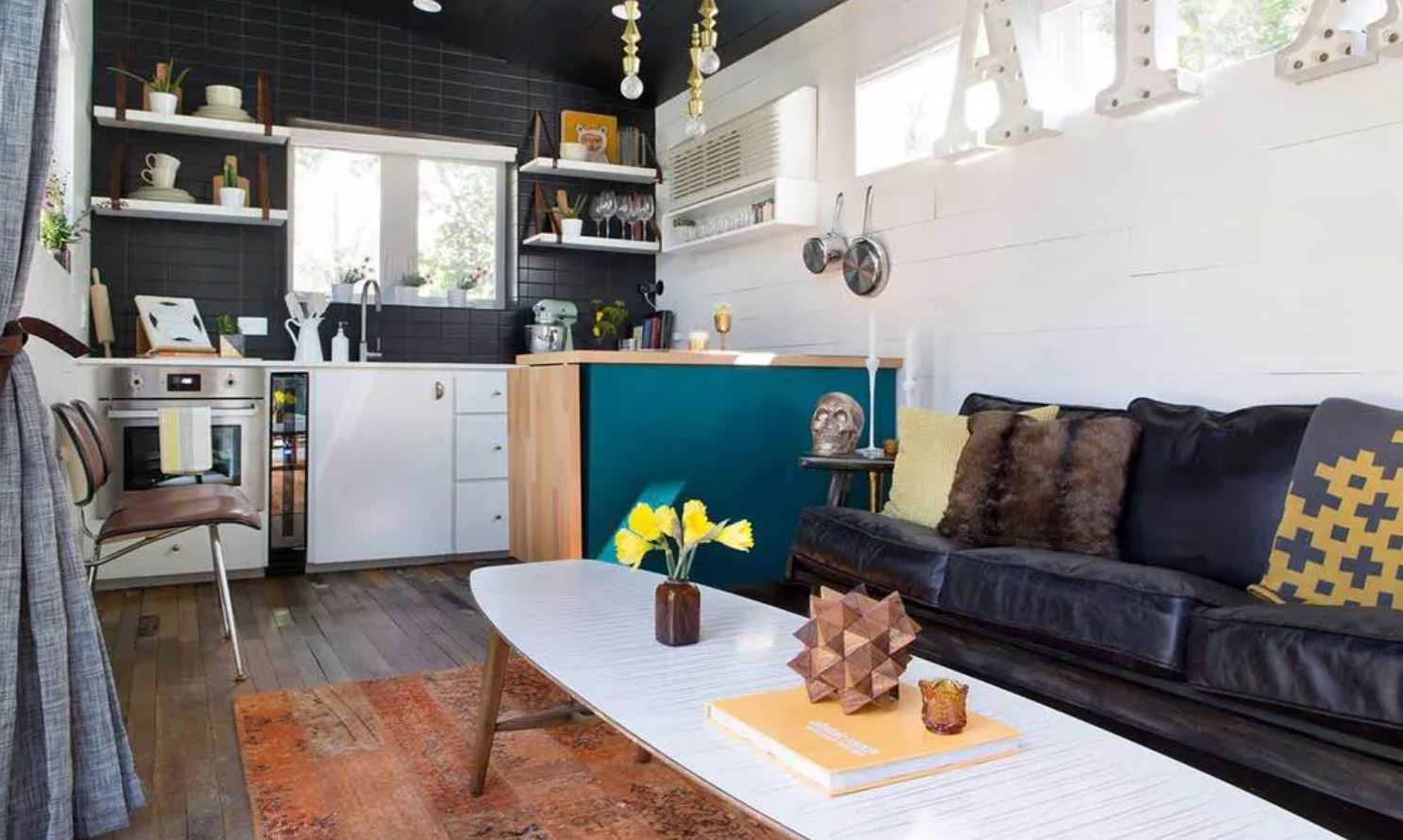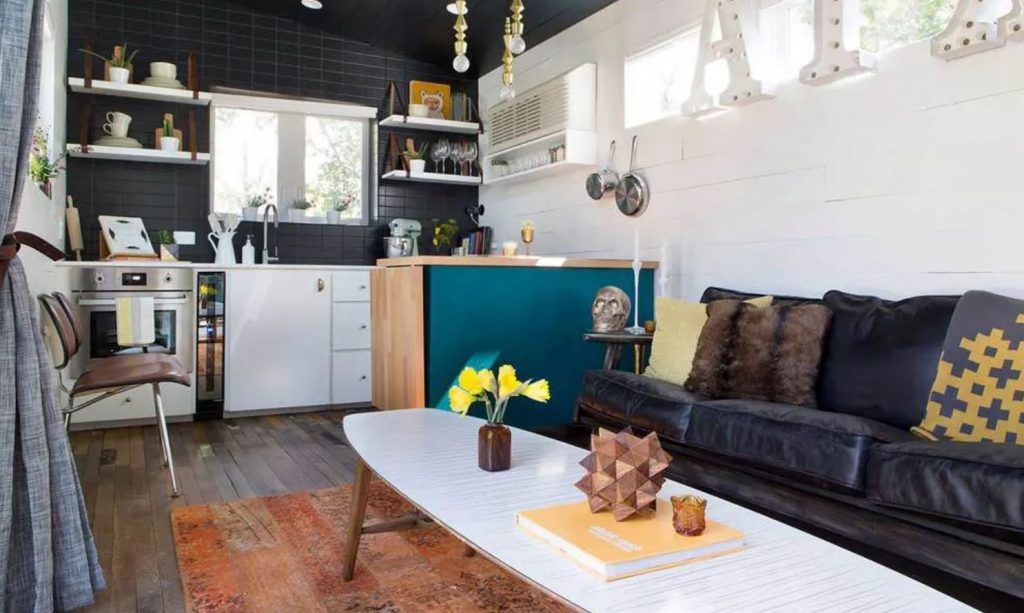 The kitchen has all the basic appliances, and incorporates hanging wall shelves for extra storage space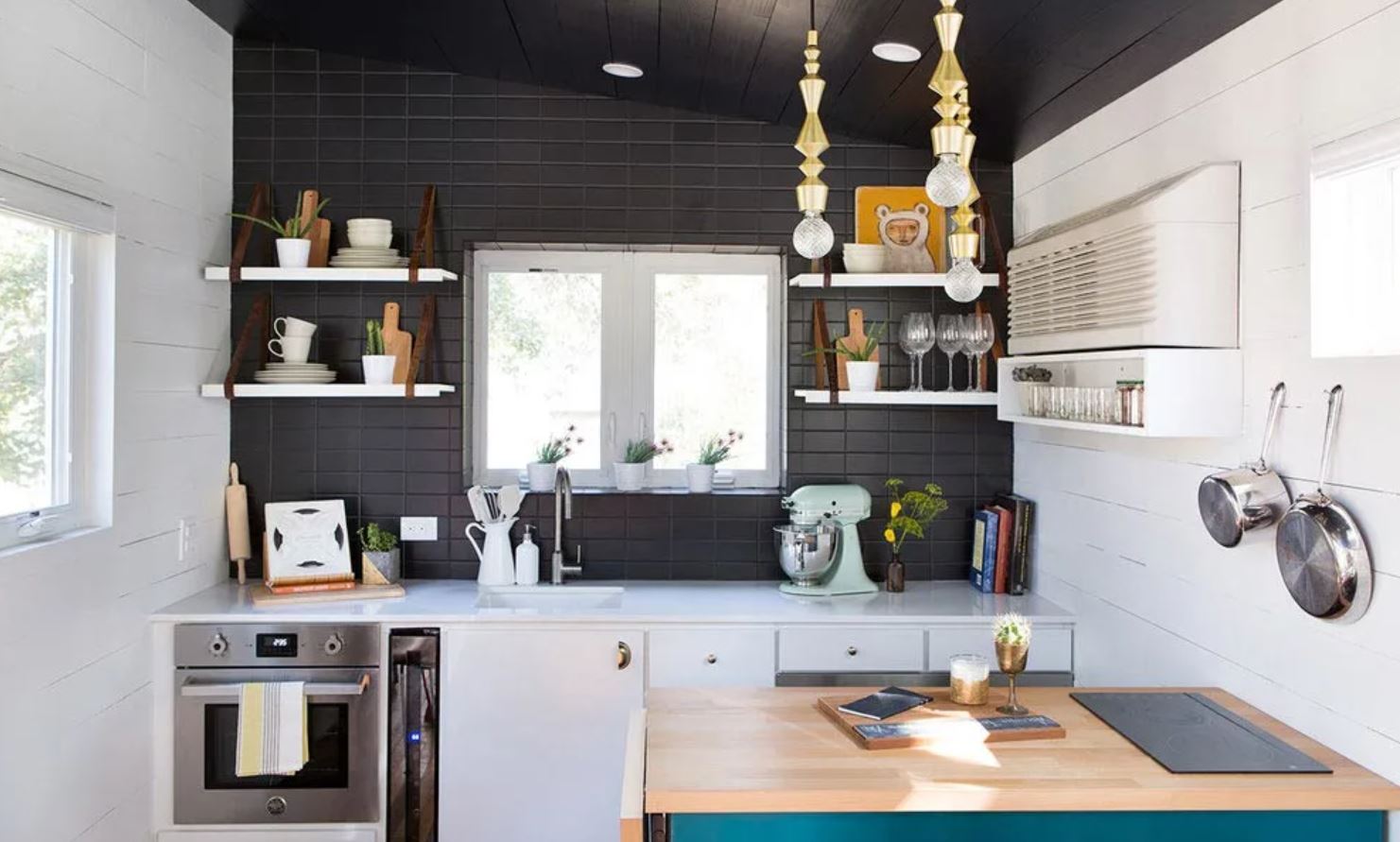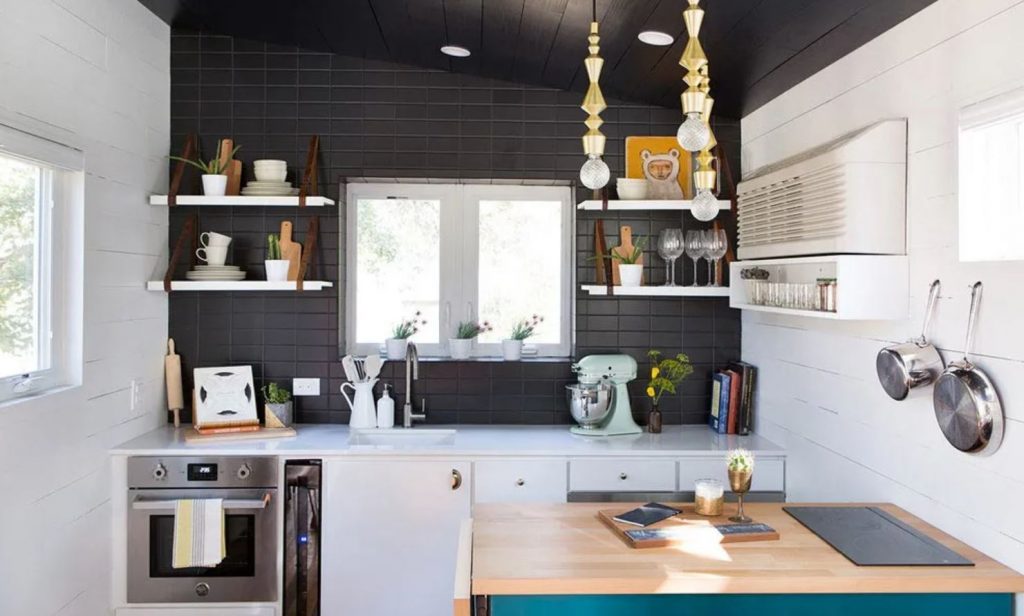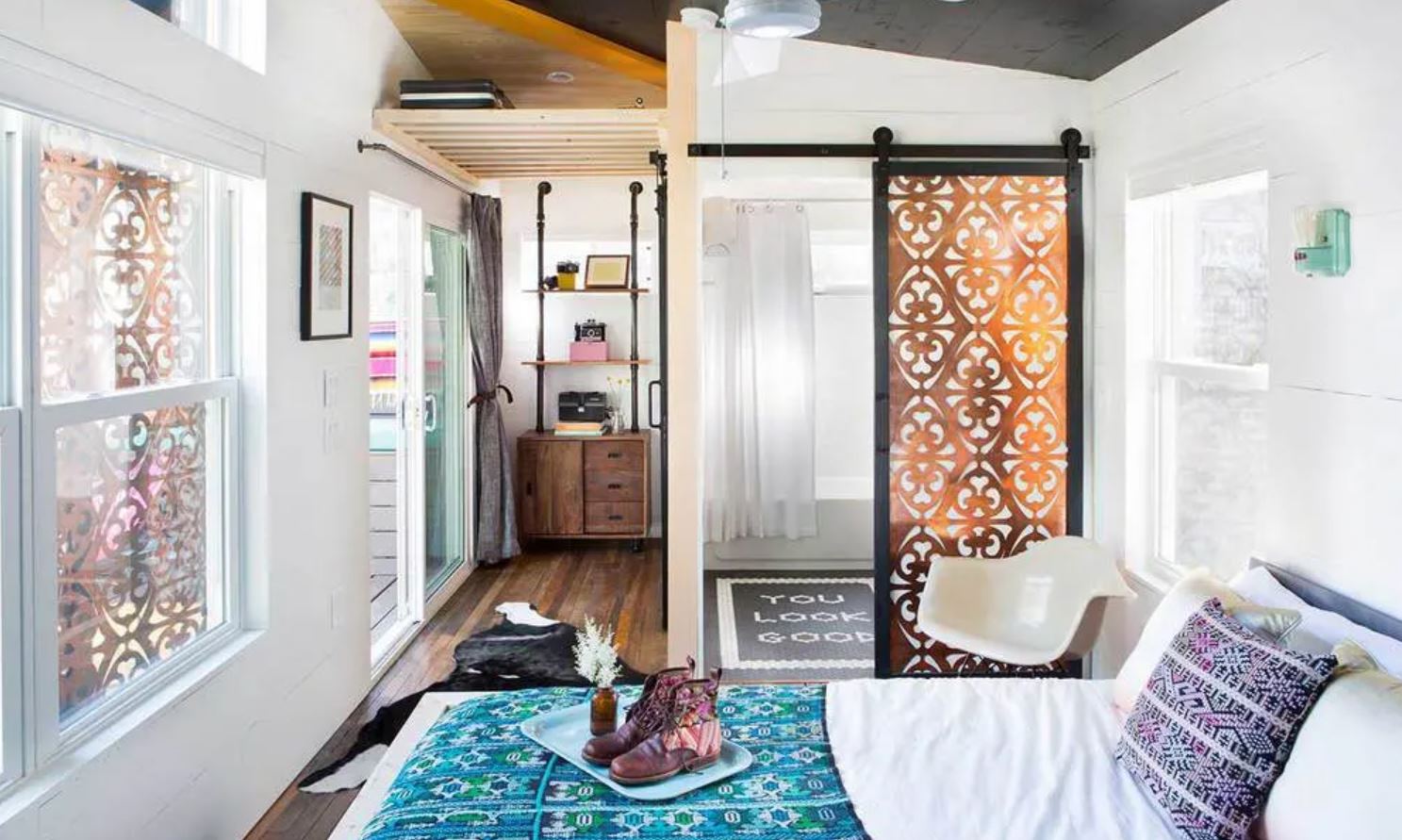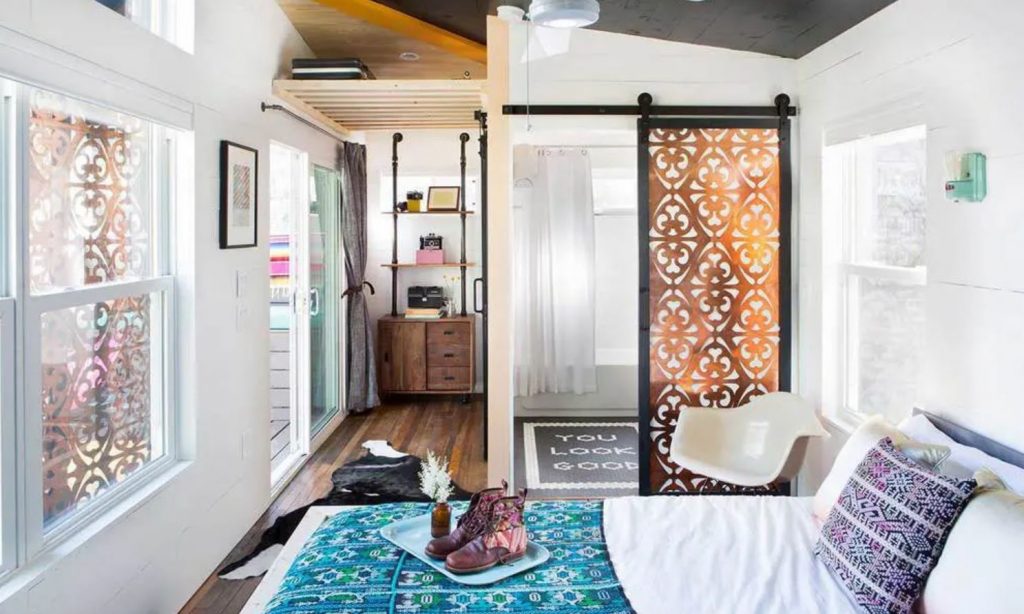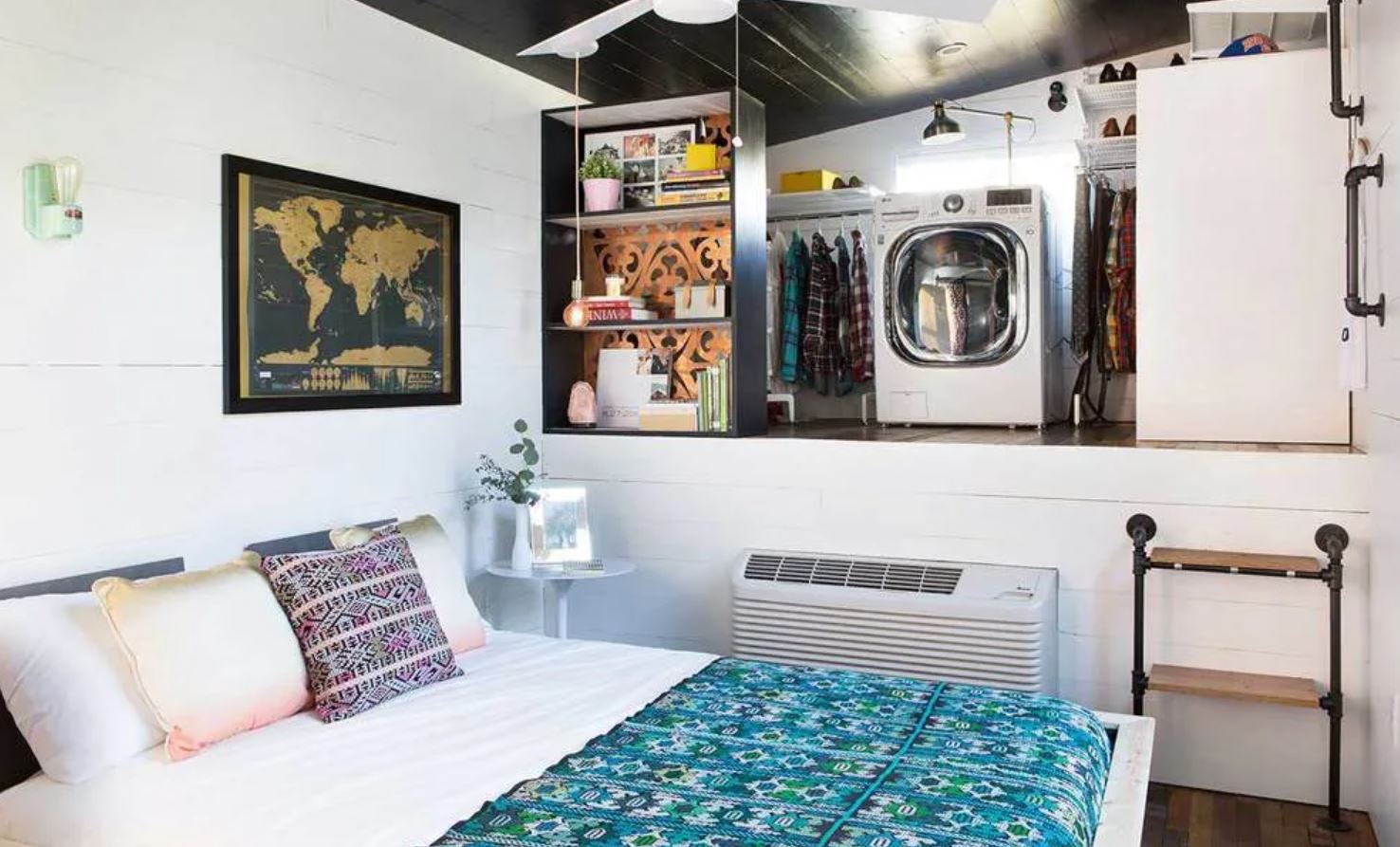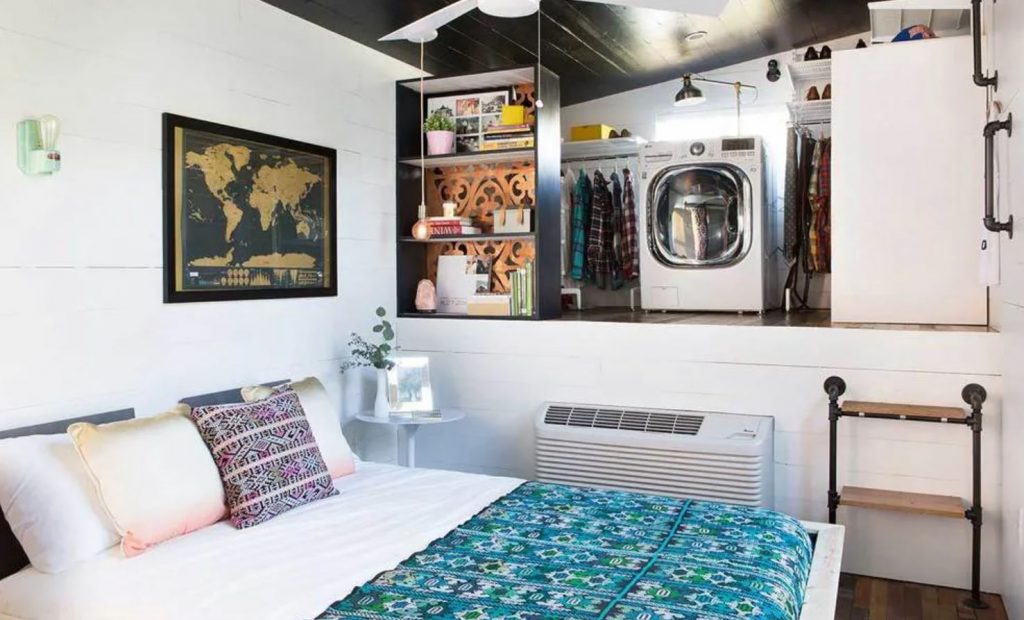 The bathroom walls and doors feature familiar boho colors and patterns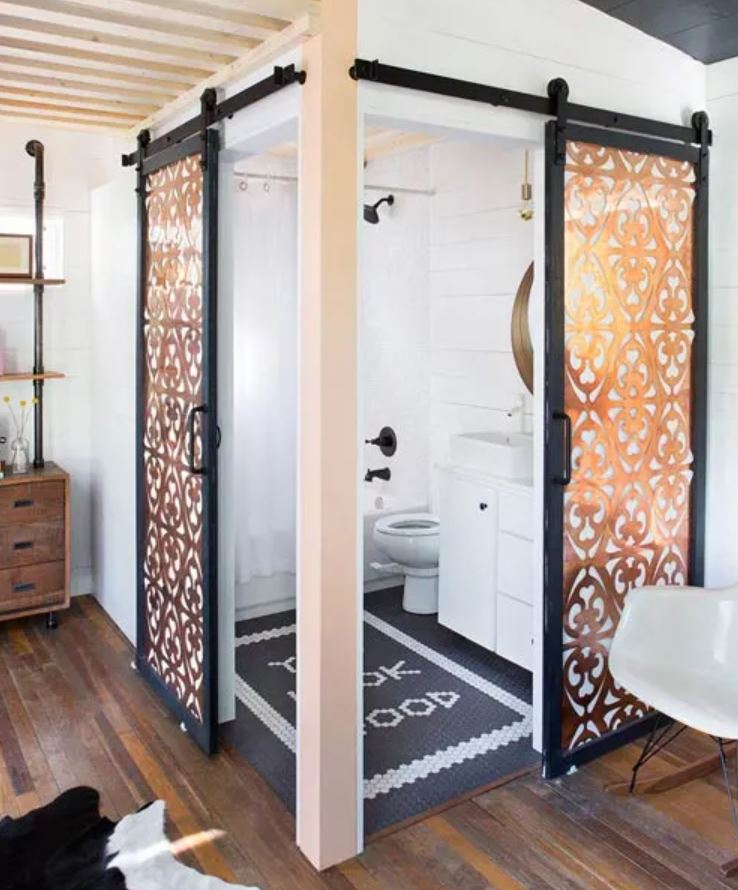 Photos courtesy of Molly Culver Photography