Looking for some inspiration as you embark on your tiny house journey? We have compiled a few tiny houses on wheels that are cool, unique and also practical.
You can check out our RV/trailer section to see more case by case examples of beautiful and noteworthy tiny houses on wheels.
Here, we tell you everything you need to know when preparing to move into a tiny house on wheels. And here you learn about zoning regulations.
When you are ready to buy, you'll also need to know where to park your tiny house without getting into trouble with the law.
So, let's get right into it.
5 Unique Tiny Houses on Wheels.
1. The Living Vehicle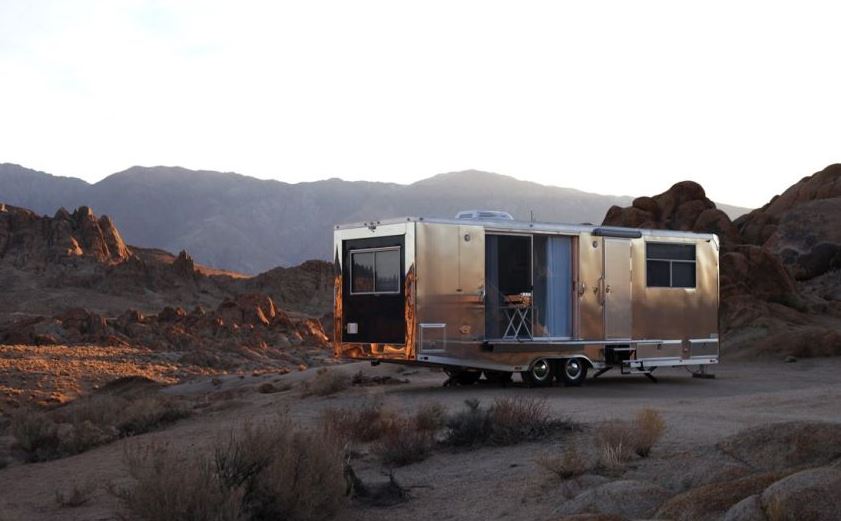 This home is a creation of Californian architect Matthew Hofmann. It features an aluminum body and is built for off the grid living.
The 2020 model is a redesign of an earlier model, which eliminated any use of wood. The structure is solid aluminum including the subfloor.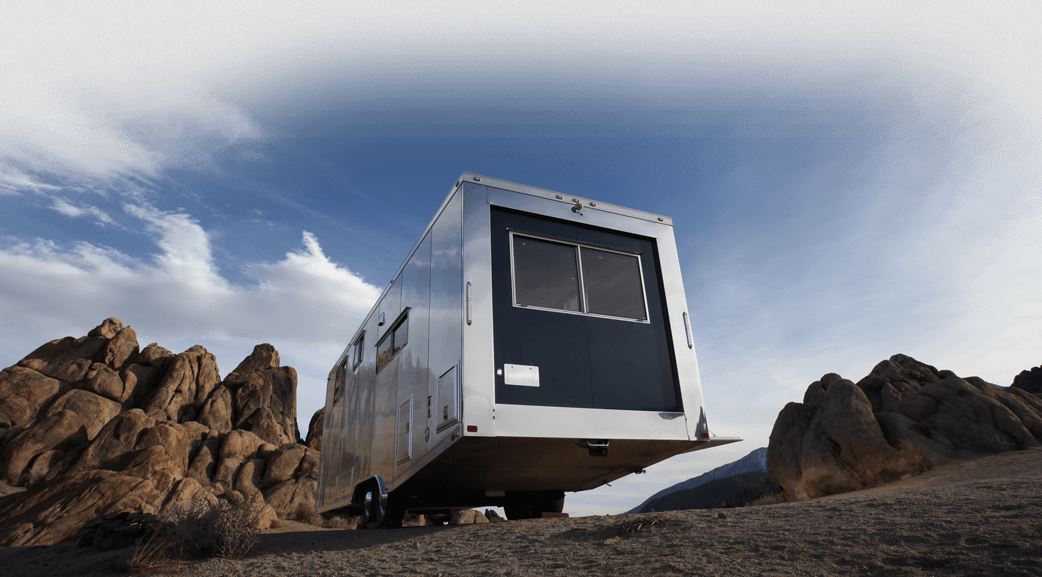 The Living Vehicle comes with solar panels and a 24 kWh energy storage solution. It doesn't come cheap though; price starts at $274,995.
2. The truck house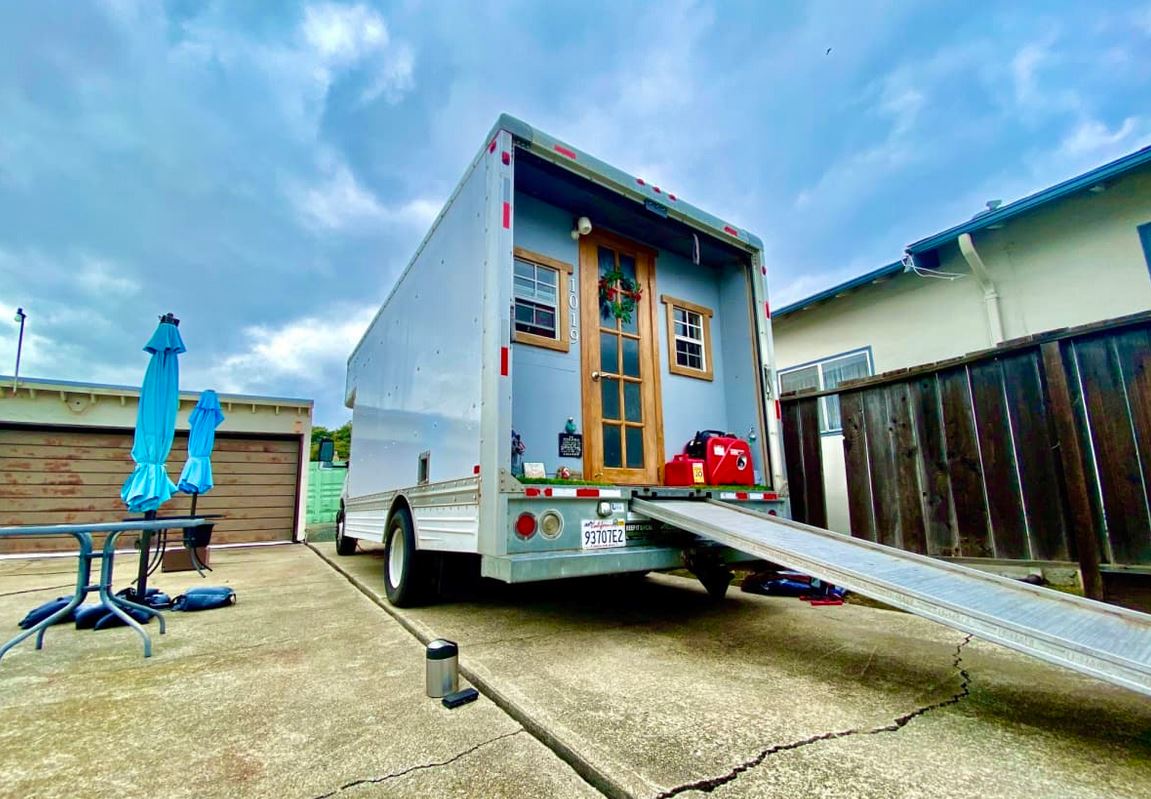 This one in Benicia, California is literally a truck. The fact that it comes as a single unit not as a trailer may be a plus to some people.
It is 100 sq ft of living space and comes with 640 watts of solar with a 400ah battery bank, plus a 5 gallon fresh water tank.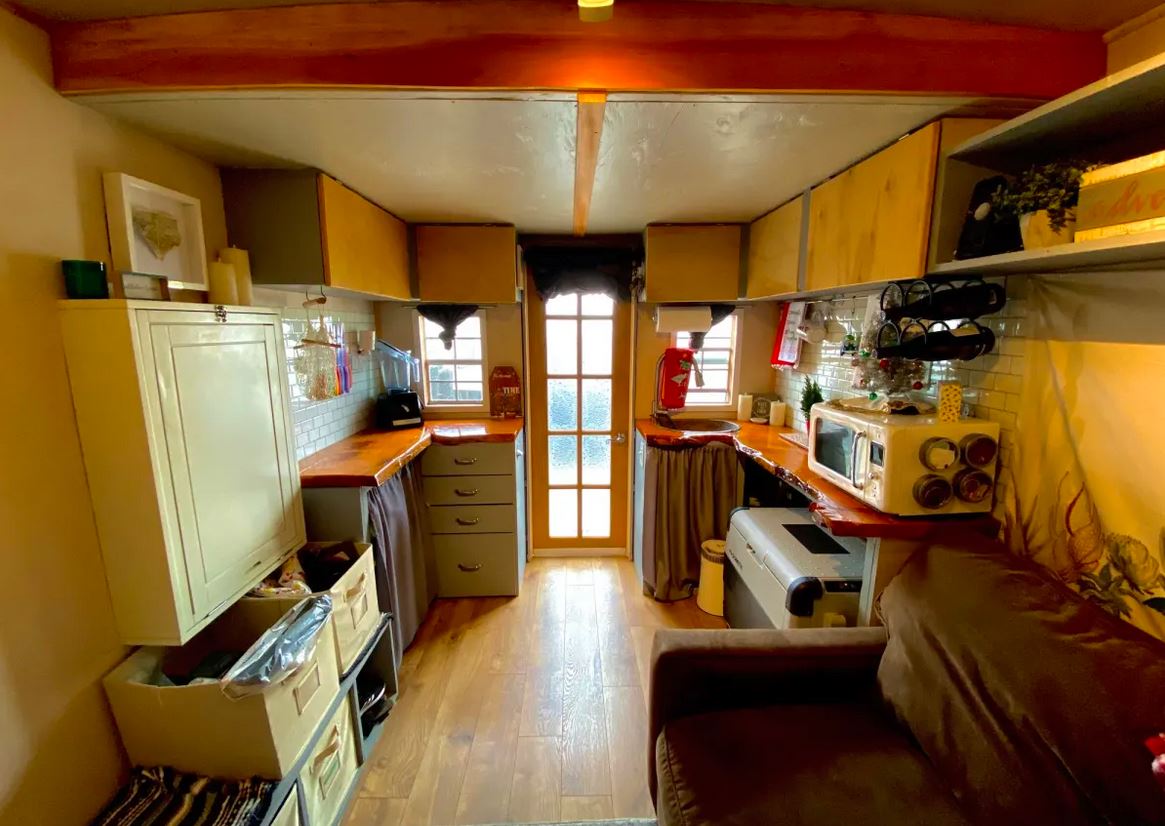 The truck is listed for $28,500, a price that includes all appliances including: a portable projector, microwave, blender, propane burner, refrigerator, Blue Ray player, LG Air Conditioner and a 2000w generator.
3. Tiny house or climbing wall?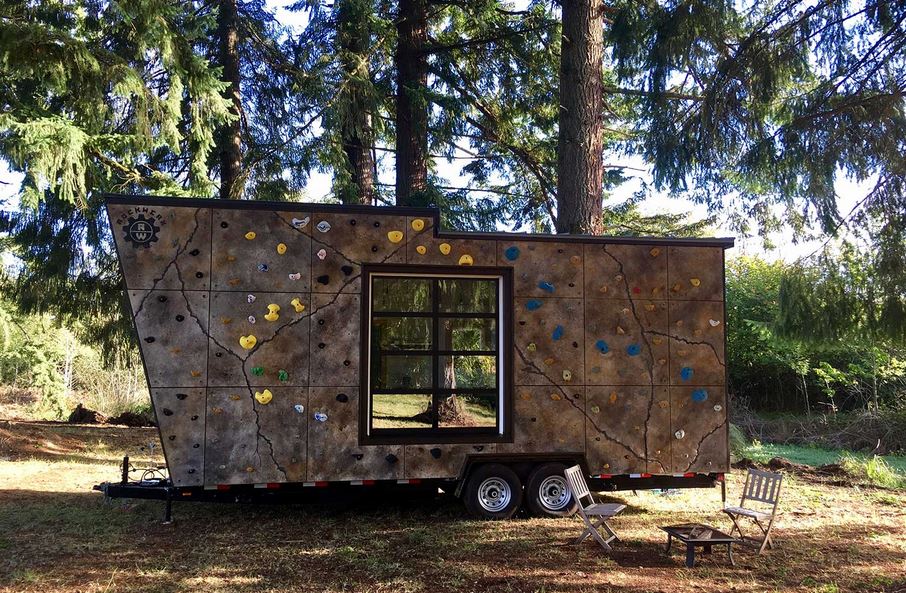 Why not both.
Tiny Heirloom, an Oregon based luxury custom tiny house builder are responsible for this one of a kind house on wheels.
Honestly I can't fathom the thought process, but here we are… A tiny house with a climbing wall. I guess this is the pinnacle of luxury in tiny living.
Everything else about it is amazing too. Check it out.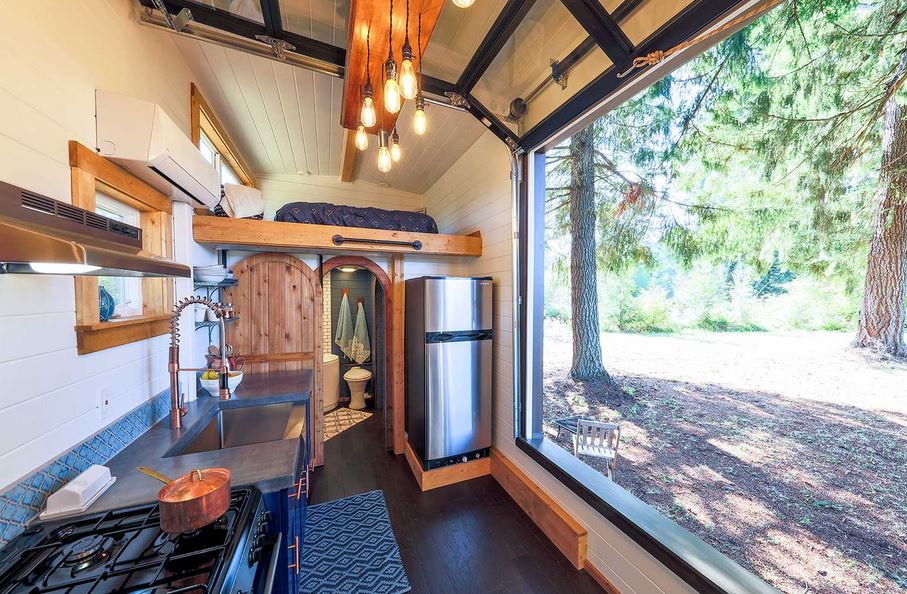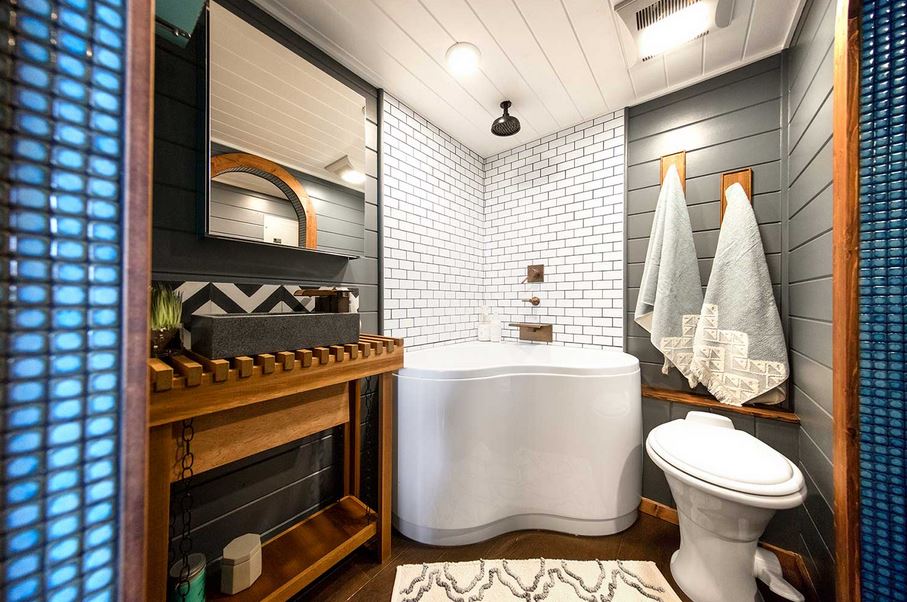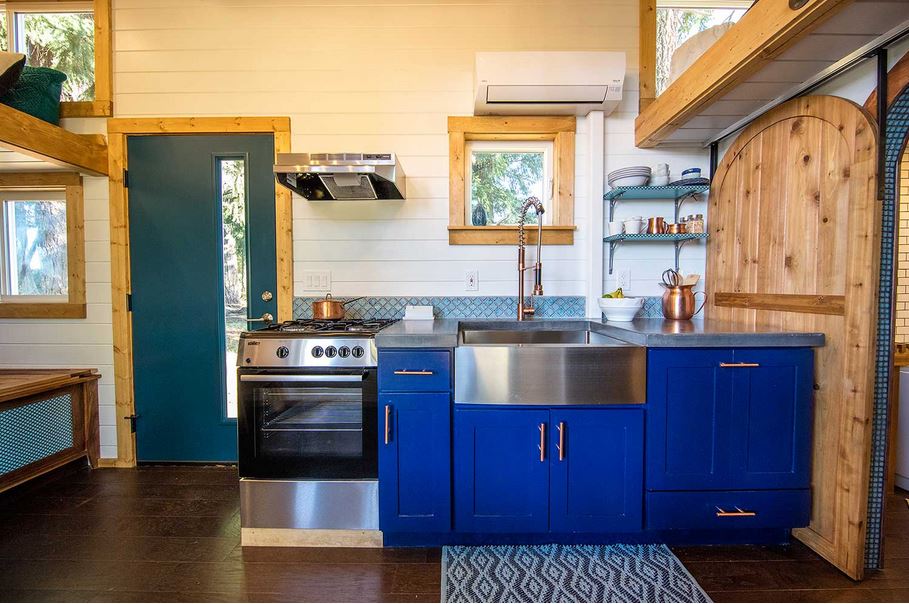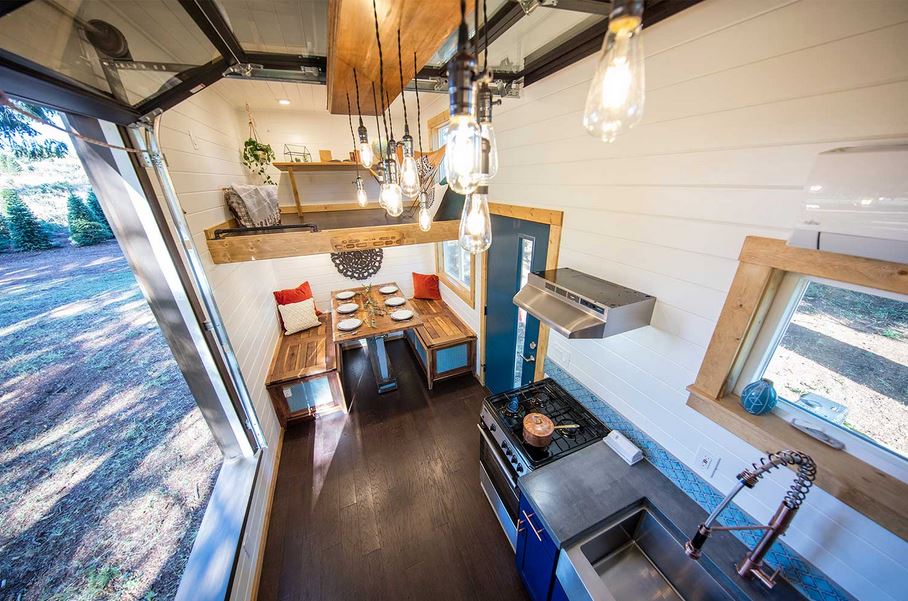 Read: This Rickshaw Camper Gives New Meaning to Tiny House
4. The Toybox Tiny Home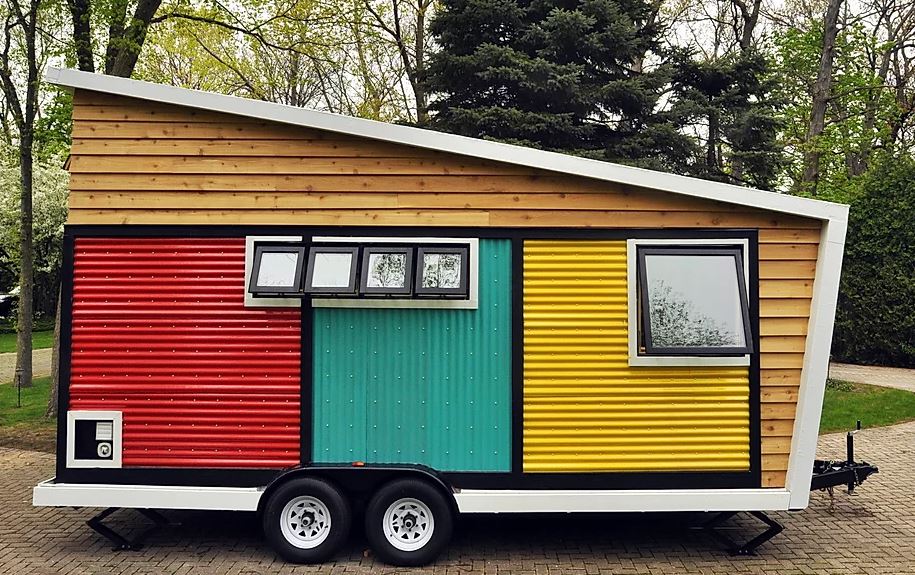 This one in Illinois, Chicago is designed by Paul Schultz in collaboration with the original owner Frank Henderson.
According to Frank, "The Toybox Home combines modern design compositional forms with an ecologically responsible material palette to express a whimsical concept: a home is a place of peace, simplicity, happiness and recreation."
I know it's hard to ignore its colorful nature, but if you do for a bit, you'll find a very functional and practical house.
The size of the Toybox can be deceiving, because inside you have all the space you can possibly need. Kitchen with everything you can need, with a small dining area just opposite. This can also be converted into a working desk.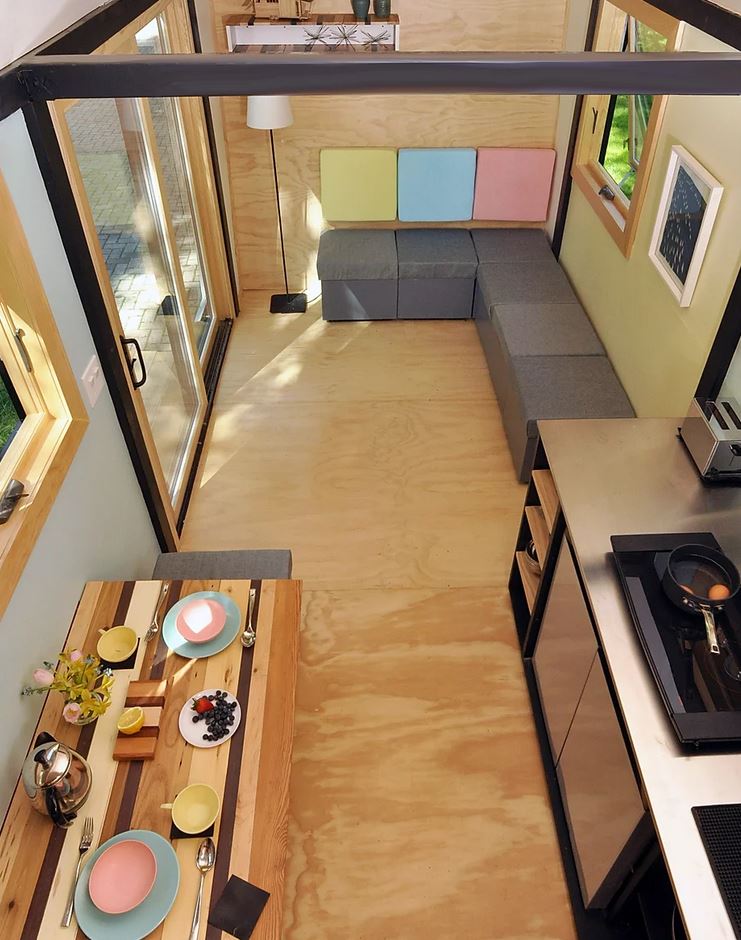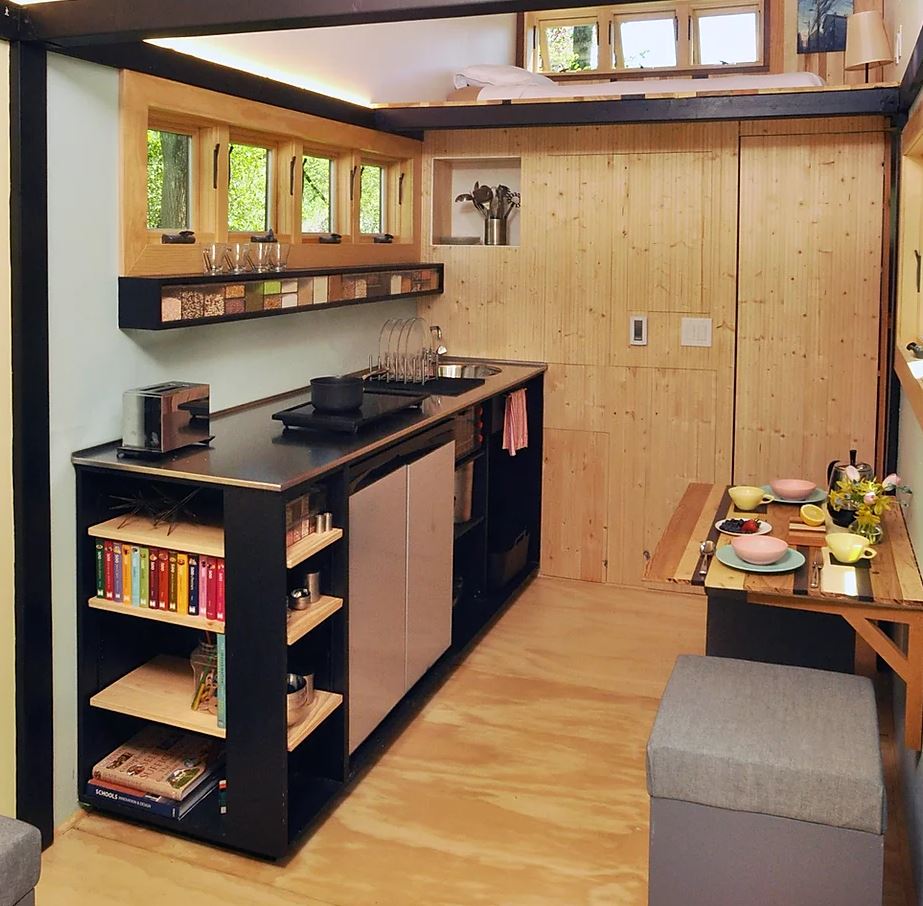 There's a decent size shower, and of course the beautiful loft.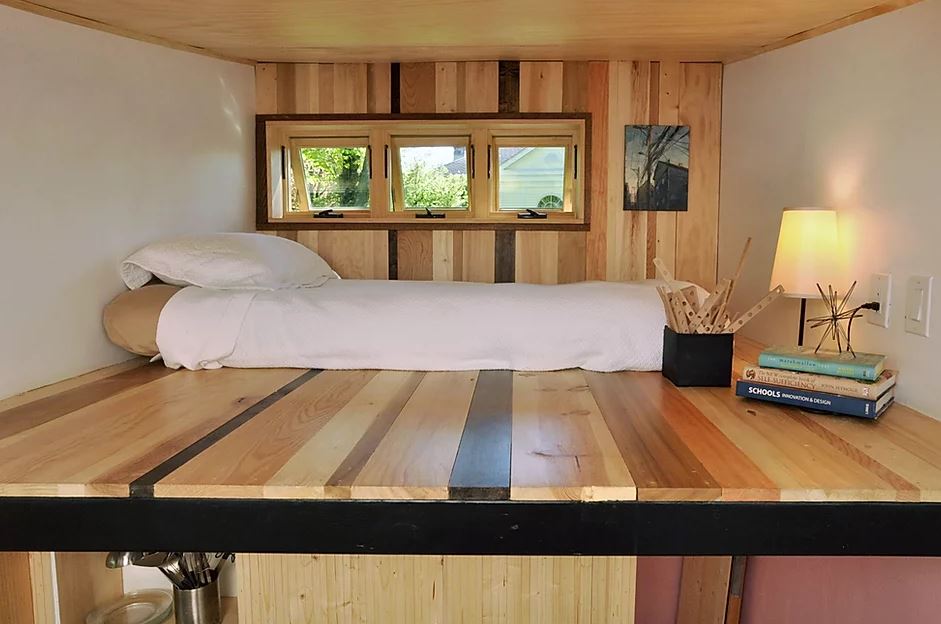 5. The Collingwood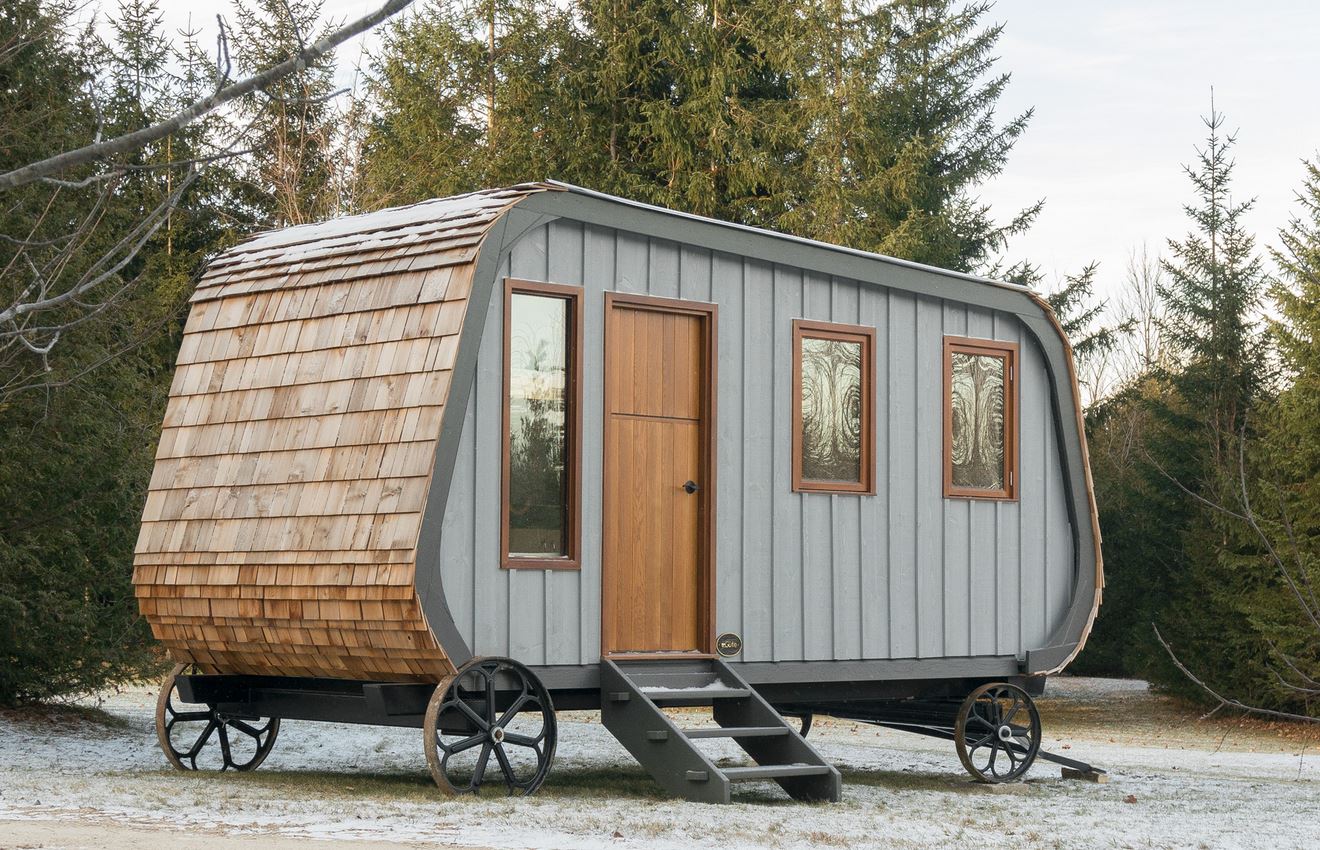 Obviously it has wheels, but as to whether it's highway-legal with its cast iron wheels, I'm not quite sure.
What I love about the Collingwood is its compactness. It is small and beautiful and I think truly represents what the tiny lifestyle is all about.
It is made by Canadian company Gute Huts & Cabins, and is very much customizable. You can choose everything from the type of insulation on walls, floor and ceiling; to the number of window openings.
They can also make it in any color you can imagine (their words).
This beauty starts at $25,275 (CAD)
Have you seen this cabin inspired by an aircraft fuselage?