Studio apartments are often forgotten or overlooked as part of the tiny living culture. They are so ubiquitous that many people do not consider them as such.
However, most studio apartments meet the square footage requirement to be called a tiny house.
In big cities like New York, a studio apartment might be the only affordable housing you can get. In this series where we look at different types of tiny living, we look at studio apartments.
Particularly industrial style studios.
When you are talking of industrial style, you are looking at interior design that takes clues from old factories or industrial spaces. This can either be through converting actual old and closed factories, or through mimicking the look on new spaces.
Read: Is a Micro Apartment the Same as a Studio Apartment?
Here are some of the most desirable industrial style studio apartments we could find.
---
1. This one in New York
Typical of what you would expect from an industrial studio. Lots of exposed bricks, lots of visible metal.
I like that the studio has not been stuffed with lots of things, which gives it an airy vibe.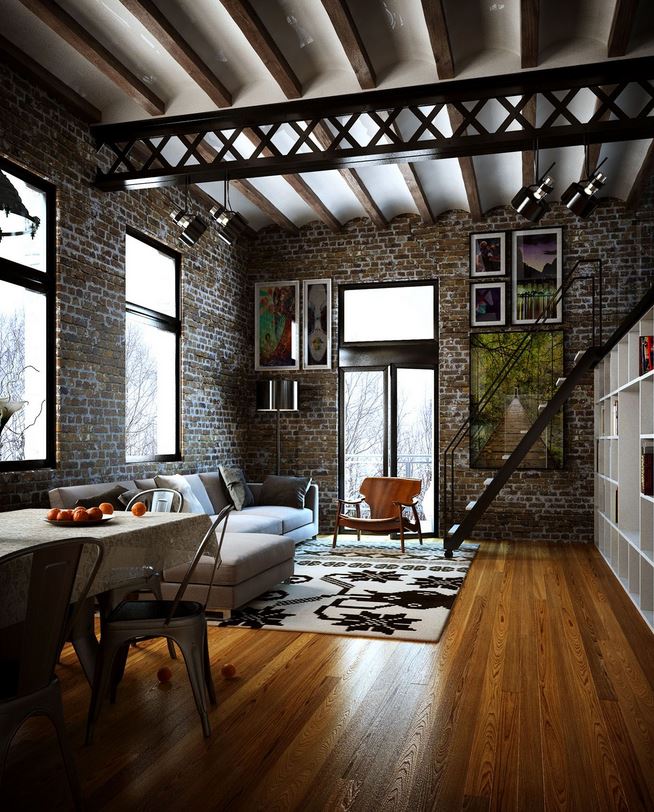 ---
2. This one in Houston
It is a converted loft, just about the right size for a very luxurious studio.
You don't need any convincing to know that this was once a factory. The exposed brick, concrete and metal, as well as the huge windows tell the story of its past.
There's nothing not to love about it.
---
3. This cozy one in Estonia
Unlike other industrial studio apartments that tend to be dark and rusty, this one comes with a lot of whites.
Were it not for the exposed brick in some wall sections, you might fail to realize that it is indeed an industrial style. We love it because of how subtle this popular style is presented.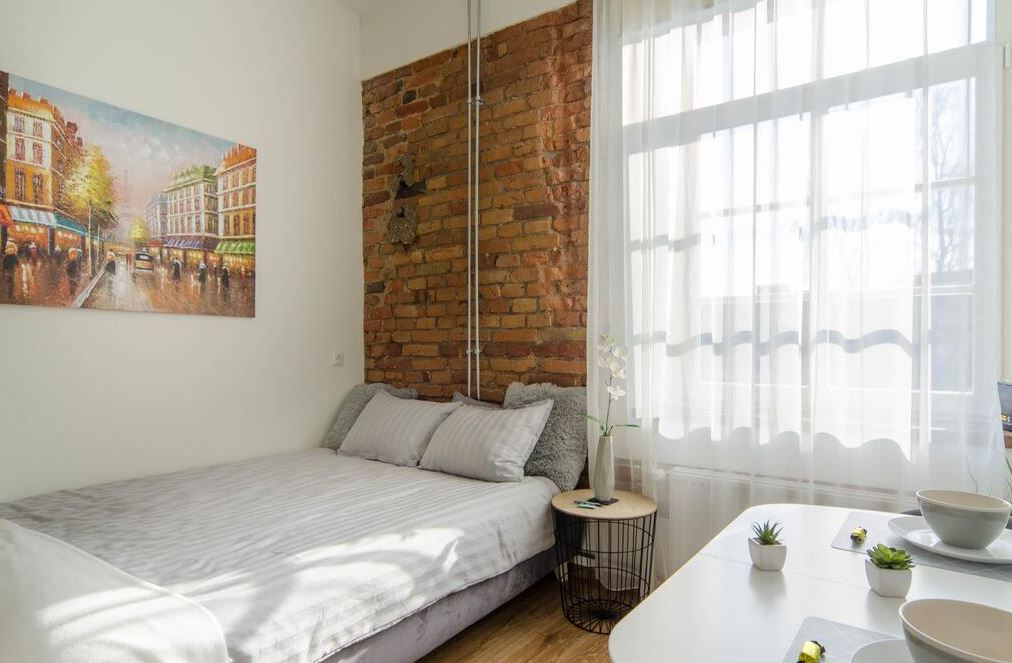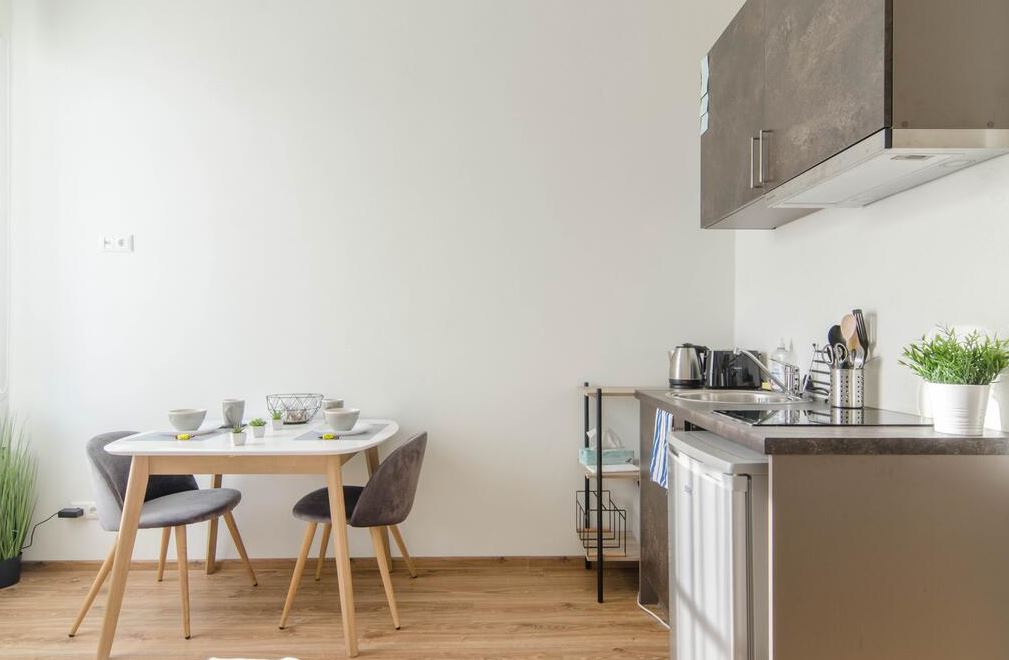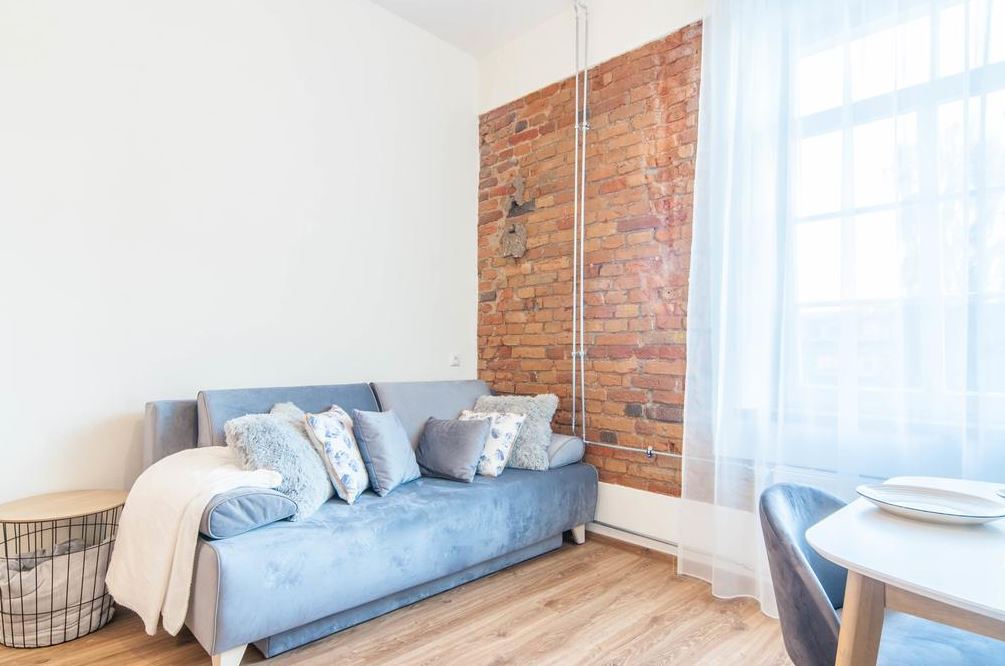 The best part about this studio is that it is available for short term rental on Booking.com.
It is located in Tartu in the Tartumaa region of Estonia. It comes with everything you can expect your BnB to have, i.e. all essential kitchen appliances, essential bathroom products and a few extras like private parking. Unfortunately, it is not pet friendly.
---
4. This colorfully done industrial loft in Budafest
I think it best epitomizes how an industrial style should look and feel.
It looks like something you would expect to find straight out of New York, but no, this one is in Eastern Europe.
Built in 1928, the studio was a former garment factory. It was designed and converted by Golovach Tatiana & Andrey Kot. You can draw a lot of inspiration for your own tiny apartment or studio from this one.
I absolutely love how they played around with the colors.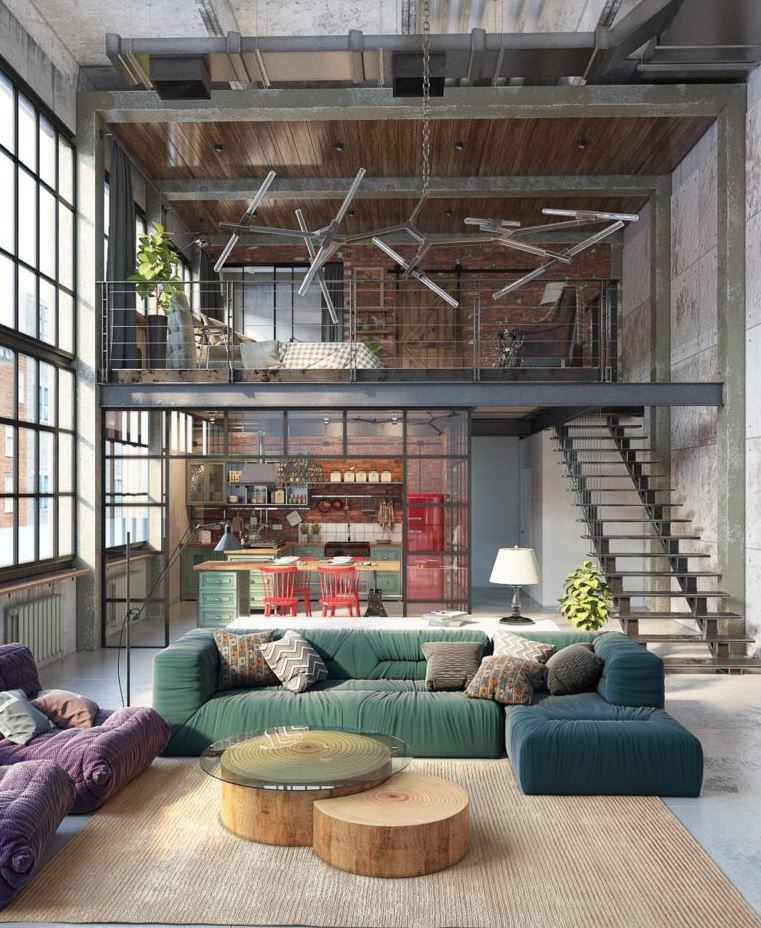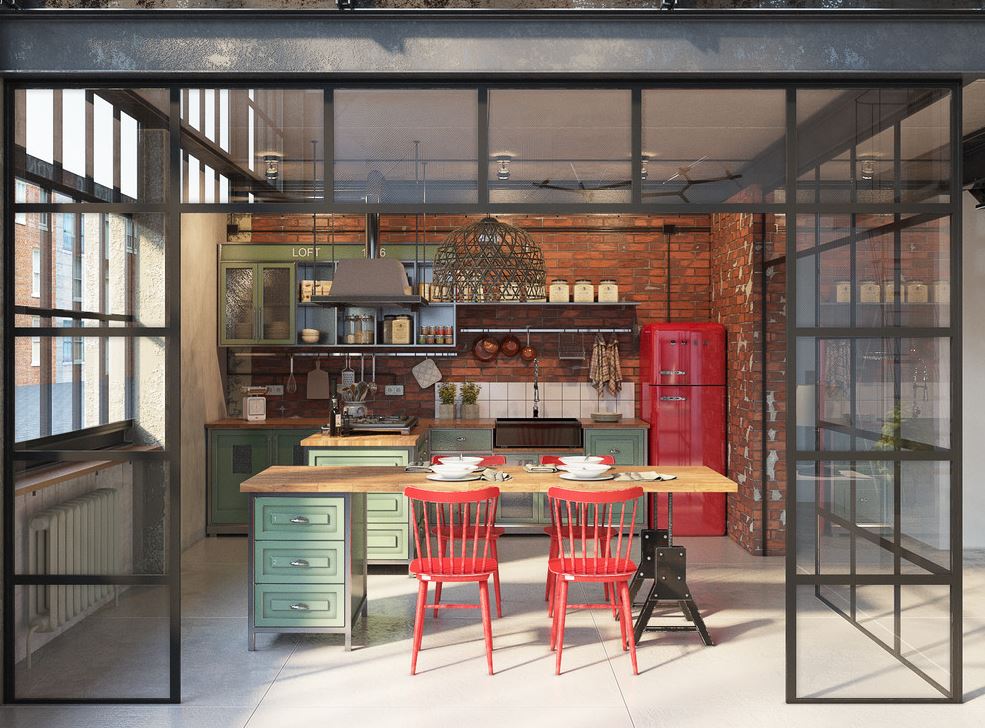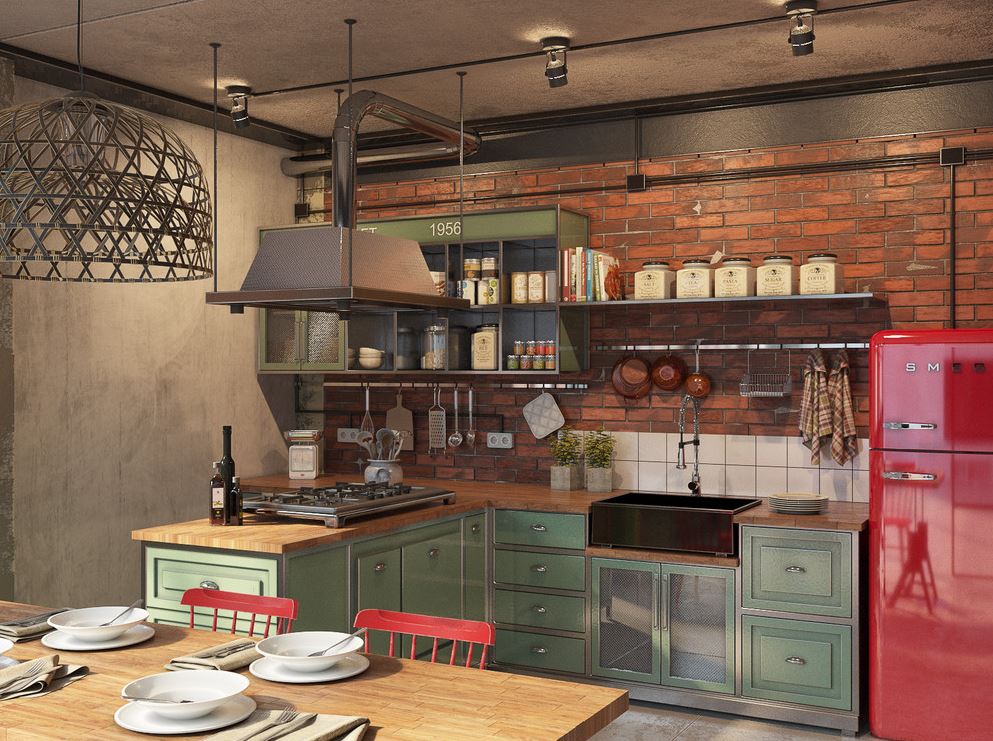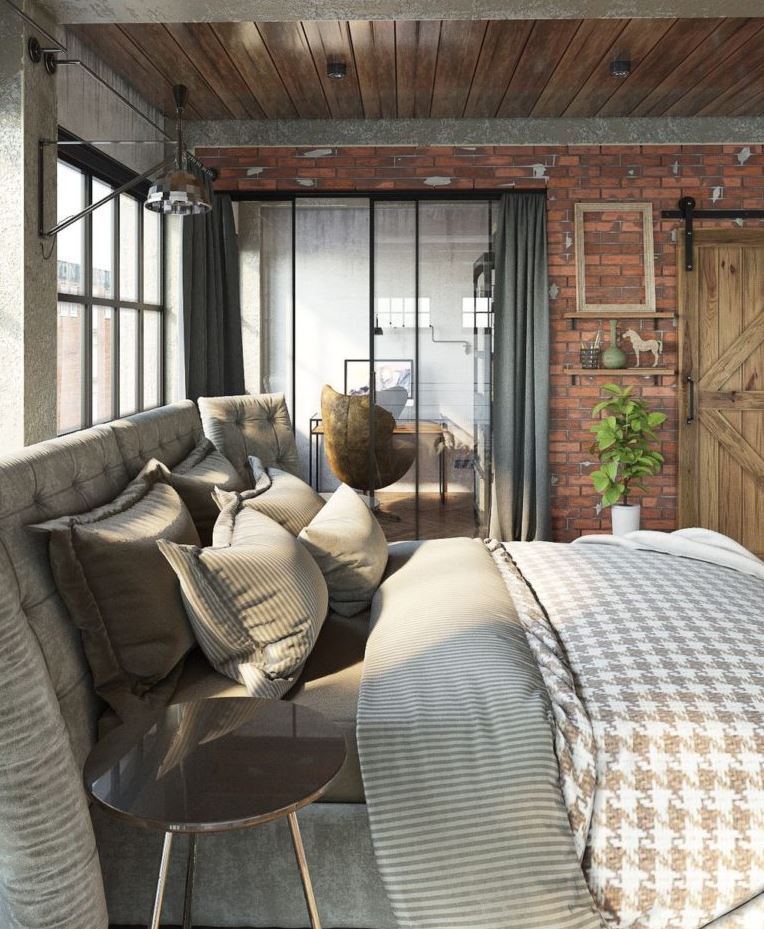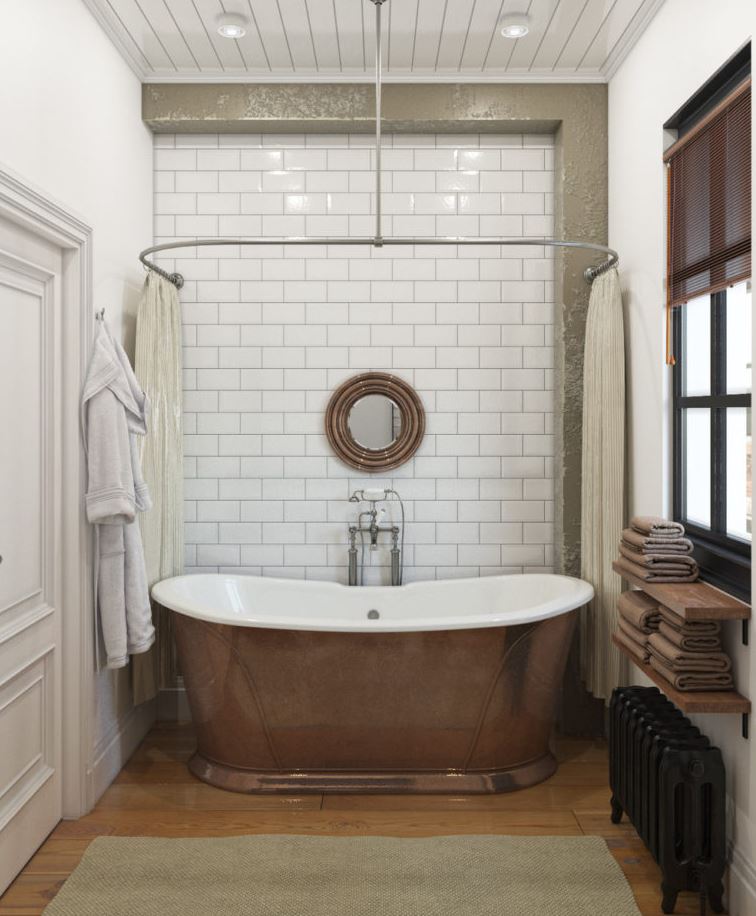 ---
5. This unique industrial studio in Athens
White is not a color generally asssociated with industrial type of design. We typically expect to see dark colors with rust thrown in for good measure.
But this warehouse studio in Athens, Greece has a different perspective. They rip out the rule book, and make white the primary color with amazing results.
Windows take up the entire wall, giving it tons of natural light. It's quite a breath of fresh air.